Dieselfde afgesaagde deuntjie oor "apartheid", hoe boosaardig en 'n groot misdaad dit was, dat net blankes hulself bevoordeel het,  alles vals aantuigings teenoor 'n blanke minderheidsvolk (Boere).   Dis ook meestal dieselfde politici en hul liberaal verligte blankes (Dakargangers-Kodesa), wat daagliks uitbasuin in hul media huise om alle rykdom op te slurp of te vernietig.   Hulle beweer hulself en ondersteuners is haweloos, grondloos en blankes besit steeds alles.    Dis tog so toevallig dat slegs 'n handjievol van die "super rykes" onder die ANC, EFF en ander politici / families en vriende so vinnig opgang gemaak het en alles benut van westerse rykdom, wat in die afgelope 10-27 jaar rykdom bymekaargemaak is met behulp van veral swart bemagtiging en byvoordele.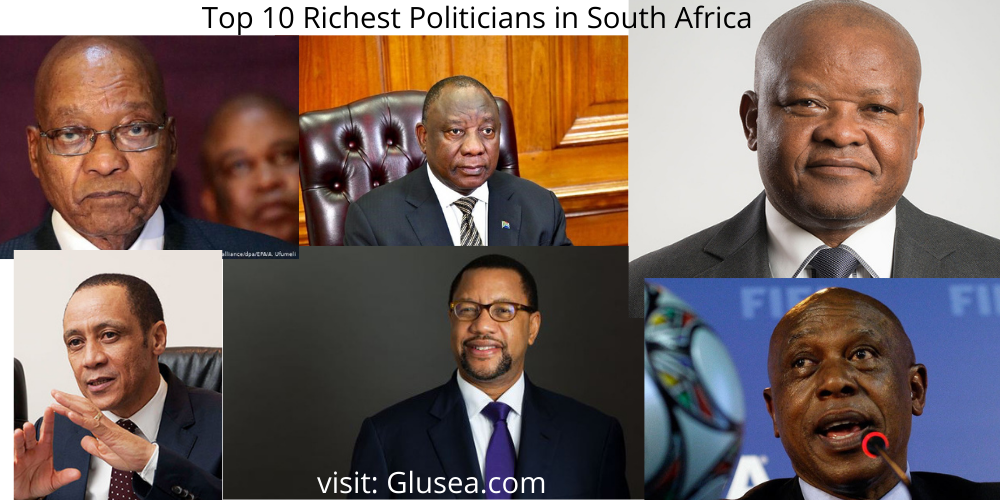 *

Waarom het die swart bemagtiging dan nie gegaan aan die 60 miljoen armes om dieselfde voordele te mag geniet as die kitsmiljoenêrs nie?   Waarom net 'n handjievol, meestal slegs swartes asook liberaal verligte blankes?   

Remgro –  B-BSEB-B-BBEE

Business partners – Corona – small businesses – Rupert

Swart bemagtiging bevoordeel nie die swart of ander armes op grondvlak nie.   Meeste swart, khoi san en indiër burgers sit steeds in dieselfde armoedige of plakkershuisies, sommige in plakkerskampe en ander selfs steeds sonder water of dienste en onder bome.   Ander wat huise ontvang het, is van so 'n swak gehalte dit val uitmekaar of is aan immigrante gegee.   Beloftes van water en sanitasie het in 27 jaar nie gebeur nie.   Grondeise wat ingesit is, het geregistreerde CPAs geword, met heelwat finansiële bystand en ander bates is uitgedeel.
*
They are not landless
By the end of 2017, the South African deeds registry had 7.2 million properties, worth R6.8 trillion (US$472 billion). Of this, about R5.1 trillion (US$354 billion) is in the residential sector, involving approximately 6.37 million registered properties.
RDP – Housing Finance in South Africa

RDP – HOP housing scheme – title deeds

Investigation of HOP – RDP houses  – Tshwane September 2018

*

Is die ANC en ander in parlement trots op hulself hieroor?

Kan dit waar wees met duisende swart miljoenêrs wat aan die elite swart bemagtigingtafel sit, terwyl 95% burgers krepeer van honger, geen water of toilette en geen dak oor hul koppe het nie.   

Blankes het na 1994 stelselmatig verarm, hul werke verloor weens swart bemagtiging en is vervang met swartes wat nie die werk kan doen nie.   Dis ook so op alle vlakke van regering, munisipaliteite wat letterlik bankrot is – waar is al die rykdom sedert 1994 heen?

*

Wat het Dirk Hermann met sy voorlegging bereik in 2003 om van 750000 blankes ontslae te raak met swart bemagtiging?

Swart bemagtiging B-BBEE

Various articles
Inhoudsopgawe B-BBEE Index

*

Apartheid is nie deur ons of  Dr Verwoerd geskep nie, maar deur die Engelse regering toe hulle bewind oorgeneem het en alle grond en minerale geannekseer het.   

Stem uit die Graf

Swartes het met Mfecane hulself gekies om apart te bly om hulself te regeer.   Reservate en kroongebiede is geskep na anneksasies deur die Britse regering.  Slegs kommunale regte toegewys onder Shepstone beleid.

Shepstone – Natal, roots of segregation
Legislations of separate areas started with the British rules and their annexations of areas.
Jan Smuts – Churchill  – Rhodes -apartheid – British rules


*

Die twee Boere republieke was die seël op rykdom van minerale vir diegene wat die Britte help bystaan het teen die handjievol Boere en hul families uit die Boere republieke om van hul ontslae te raak met die oorloë en konsentrasie helkampe.   In 1902 is wetgewing in London afgekondig om Minerale te beheer in Suid-Afrika.   Daarom is daar so vinnig gesorg dat die Boere moes die "vredesverdrag" onderteken om hulle finaal te wond, want vryheid wat in die verdrag was, het nooit gebeur nie.

*

Na 1994 is daar steeds aparte gebiede, duisende met miljoene hektaar grond wat reeds opgeëis is deur Swartes en Khoisan.  Vandaar die 8840 tradisionele leiers en hul "een plan" van aksie wat hul reeds in werking gestel het.

*

2004
According to EmpowerDEX, black directors held 62 executive and 305 non-executive positions on the JSE in 2002.
http://www.rhetoricafrica.org/PDF/Individuals%20Who%20Are%20Products%20of%20BEE.pdf

*
Cyril Ramaphosa -$700 million.
Mosima Gabriel -$200 million.
Phuthuma Nhleko -$120 million\
Sipho Nkosi -$117 million.
Vincent Mntambo -69.5 million.
Mike Tete – $64 million.
Jacob Zuma -$20 million.
Thabo Mbeki -$10 million.


*
*
*

Cyril Ramaphosa 
In 2009, the Cyril Ramaphosa Foundation, then the Shanduka Foundation, partnered with Black Umbrellas to position the project on a national level. With a R5.2 million investment, Black Umbrellas set up and started operations in its Gauteng main office. 
Black Umbrellas was established as a non‐profit enterprise, and is a development incubation organisation with partners in the private sector, government and civil society that addresses the low levels of entrepreneurship and high failure rate of 100% black owned emerging businesses in South Africa. Today there are nine incubators countrywide.
Black Umbrellas
*


Mosima Gabriel  Sexwale
Tokyo Sexwale was born in Orlando West, Soweto, Johannesburg as the third of six children of Godlieve and Frank Sexwale. He grew up amid the turmoil of the Black township's political upheaval. Sexwale attended St Martins Primary School in Rosettenville, Johannesburg and matriculated at Orlando West High School in 1972. His nickname "Tokyo" was derived from his involvement with the sport of karate in his youth. He attended the University of Botswana, Lesotho and Swaziland, first at its Lesotho campus and thereafter in Swaziland. 
He is known as a philanthropist and is a trustee of the Nelson Mandela Foundation and a patron of societies such as the Johannesburg Child and Family Welfare Society, Streetwise South Africa (an organisation dedicated to assisting street children), Save the Family Fund (catering for families and communities ravaged by apartheid violence) and The Sky is No Limit (which aims to expose disadvantaged youths to hi-tech education in computers and aviation). He is a member of the organising committee for the 2010 FIFA World Cup, to be held in South Africa.
https://www.sahistory.org.za/people/mosima-gabriel-tokyo-sexwale
*
Mosima Gabriel ("Tokyo") Sexwale – former South African liberation fighter turned business tycoon.

He was recruited to the ANC underground by Winnie Madikizela-Mandela in the early 1970s, went for military training in the former Soviet Union and was infiltrated back into the country in the aftermath of the Soweto youth uprising in June 1976.   Sexwale inflicted the first injuries on government forces when he threw a hand grenade at police while entering South Africa from Swaziland. He was caught, went on trial. He was sentenced to 18 years' imprisonment and dispatched to join Nelson Mandela and other political prisoners on Robben Island.
How was his cash made? – Black Economic Empowerment (BEE)
Designed to put more of the economy in black hands, in part by forcing the country's largest industries to set targets for training more black workers, promoting more black managers, using more black-owned suppliers and – – this is where the controversy comes in – – selling ownership stakes to black capitalists. Big firms that want to do business with the state must now file a BEE scorecard to prove they are promoting "previously disadvantaged individuals," including blacks, mixed-race "coloreds" and Indians. Since government spending is some $20 billion a year, or about 20% of GDP, it's a deal not many companies can afford to pass up.
A handful of prominent and well-connected black South Africans – – Macozoma, Motsepe, Ramaphosa and Sexwale among them – – recognized the opportunity that presented. As South Africa's biggest companies rushed to meet their BEE requirements, they often turned to the same small group of black capitalists, offering to sell or grant equity stakes at favorable terms, often financed by the companies themselves, in return for connections, expertise and links to the black marketplace.
"You need to be palatable and acceptable to your white business, because white business still holds the purse strings, and Tokyo Sexwale is extremely palatable," says Alec Hogg, South Africa's leading financial analyst and broadcaster. "I think he found the right people to back him. He found one of the leading banks in South Africa, which has virtually given him an open checkbook. And as a consequence of that, he's been able to put together a number of deals – many, many deals in many different areas of the economy."   
Tsediso Phofu, another political prisoner on Robben Island, who was in the same cellblock as Sexwale, founded a school for the mentally disabled, but still makes less than $500 a month, and lives in this one-room apartment with his wife and daughter. He says Black Empowerment hasn't benefited him one bit.
"I feel I've been abandoned. I feel somehow you even regret that what it is that we fought for. Why were you fighting the struggle, for the nation, or for certain individuals to be rich? Meanwhile, you remain in poverty," says Phofu.
http://socialiststandardmyspace.blogspot.com/2007_05_22_archive.html
*
Tokyo Sexwale Mvelaphanda Holdings
Africa-focused Palladino Holdings
Sexwale quit politics to start Mvelaphanda in 1999. Mvelaphanda Resources (Mvela) is a broadly-based company with significant stakes in South African and Russian precious metal and mineral assets including Gold Fields, Northam Platinum and Trans Hex. Mvelaphanda Resources revenue in 2003 was US$224 million. 
Sexwale is also chairman of Mvelaphanda Holdings (Pty) Limited and Mvelaphanda Group Limited, Northam Platinum Limited, Trans Hex Group Limited; director of ABSA Group Limited and Gold Fields Limited. Trustee of the Nelson Mandela Foundation and the Business Trust; Honorary Consul General of Finland. Previously premier of Gauteng Province (1994 to 1998). Joined the corporate sector in 1998 and established Mvelaphanda Holdings (Pty) Limited, a diversified investment company, in 1999. 
Sexwale holds positions in many international organizations, such as President of the South African/Russian Business, Technological and Cultural Association and Vice President of the South African/Japanese Business Forum. He is also an Honorary Consul General of Finland in South Africa.
https://www.blackentrepreneurprofile.com/people/person/tokyo-mosima-gabriel-sexwale
*
KwaZulu-Natal Judge President Vuka Tshabalala studied at the Universities of Fort Hare and Natal. He lost many pro-African National Congress President Jacob Zuma friends by choosing retired Judge Hillary Squires to preside over the 2005 trial that led to the conviction of Zuma's financial advisor, Schabir Shaik. In 2006, it was revealed that Tokyo Sexwale, the black economic empowerment tycoon sometimes talked of as a future president, gave Tshabalala 6.9 million rand (US$940,000) in shares as part of a reward for 'black high-achievers'; critics call it an attempt to buy the presidency. Asked by the Judicial Service Commission (JSC) to return the shares, Tshabalala did so.
https://www.africa-confidential.com/article-preview/id/2729/The_judges%2c_lawyers_and_ministers
*

Phuthuma Nhleko

Freedom Phuthuma Nhleko (born 7 April 1960) is a South African businessman, formerly chief executive and executive chairman of MTN Group,
*
Sipho Nkosi

Sipho Nkosi is a highly respected businessman and corporate executive who serves on the boards of several leading companies in South Africa.   Mr Nkosi has been a member of the Board of Directors since 2006 and became Lead Independent Director of the Sanlam Board on 19 December 2016. He is a member of the Non-executive Directors' Committee and is Chair of the Independent Non-executive Directors' Committee.  Mr Nkosi is an expert in governance, marketing and general business.   Mr Nkosi is a member of the Risk Committee of the Council at the Wits University and also serves on a number of company boards including Sanlam. He has been serving on the Executive Council of the Chamber of Mines of South Africa since November 2006. He currently serves as Non-executive Chair of Talent10 Holdings, and assumed the role of Board Chair of Sasol. 2019.https://www.sanlam.com/investorrelations/governance/boardmembers/Pages/sipho-nkosi.aspx
*
Vincent Mntambo

He taught law at different universities and obtained high paying positions; from being the Non-Executive Director of AVENG LTD to being the Director-General in the Gauteng Government from 1995 to 1998. But, his current positions include: Non-Executive Director at Eyesizwe Coal (Pty) Ltd Non-Executive Director at Everest Applied Technologies Executive Director at Sediba Consulting Chairman of ASG Consulting Solutions Non-Executive Director at EXXARO RESOURCES LTD
https://briefly.co.za/7119-road-riches-vincent-mntambo-south-africas-humblest-multi-millionaire.html


*
Mike Teke
Get to know Michael Solomon Teke, popularly known as Mike Teke, who is one of South Africa's most elegant and experienced mining executives. He has a lot of experience that has enabled him to lead international organizations such as the BHP Billiton and Impala Platinum. Also, at one time, he served as the president of the Chamber of Mines and Richard Bay Coal Terminal. He is currently the chairperson of the Masimong Group, and he also serves as a board member at the University of Johannesburg. Read more on this article for more about his profile.  His Masimong group has also worked closely with the Phembani group in their coal business.

https://briefly.co.za/61141-mike-teke-bio-age-son-wife-qualifications-seriti-cars-house-net-worth-contacts.html

*
Jacob Zuma 
Guptas – state capture – arms deals – others

ANC government policies such as black economic empowerment and affirmative action have contributed to the growth of South Africa's black middle class by 2.6 million in 2007 and small business support has been streamlined and expanded. We want to see further growth in this sector.   When we met in December you were keen to confirm our position on Affirmative Action. The ANC remains firmly committed to Affirmative Action as a policy.
https://www.politicsweb.co.za/opinion/jacob-zuma-on-black-economic-empowerment

*
Thabo Mbeki 

Arms deals

The final stages of B-BBEE was during his term of office.  Mandela signed the first BEE and EE legislations.  It is not only a policy, but LEGISLATIONS.   Various legislations against the White People of South Africa.

*
Broad-Based Black Economic Empowerment (B-BBEE) is a policy in South Africa that aims to rebalance the racial socio-economic disparities that still exist today. It does this by giving economic privileges to certain groups of the society: mainly Blacks, Coloureds, Indians and Chinese. 
The original policy was introduced during Thabo Mbeki's presidency in 2003. As part of his rationale, Mbeki quoted poet Langston Hughes to demonstrate what will happen to future South Africa if the hopeful promises made.



Is South Africa's B-BBEE Policy Really That Black and White?

*



Top 10 Richest Politicians in South Africa
*
*
*

MORE BACKGROUND
AGTERGROND

Kits miljoenêrs – waar is die ander 60 miljoen wat moes  verbeter het?   There are thousands of them becoming millionaires?
29 000 millionaire civil servants
*

Meer as 7.5 miljoen swartes kon huise aankoop en het eiendom geregistreer in hul name. There are more than 7.5 million black people with housing. Most of those 7.5 million do have a family with them (7.5 m x 3-6).

The 7.5 million black ownership in SA
*

There are more than 7.5 million blacks with private ownership in South Africa and they are not landless as their leaders declared, while complaining about white land ownership or white privileges.    Other properties or farm land that was not mentioned, is the registered land claims (CPA – 8840 traditional leaders) and Trustlands (like Ingonyama trust) that fall under communal rights/trust legislations – also not belong to any white person.   More than 25 million ethnic people do live on those CPA or Trustlands since 1994 and even before 1900 it was theirs.  For sure, nobody do have problems with any of them, but why then said "apartheid" is gone while it is not the case?  Who received black privileges under black economic empowerment and affirmative action legislations?  

Expropriation – Onteiening

*
South Africa's residential property market forms the largest component of the South African property market, comprising most of the property assets within the country. By the end of 2017, the South African deeds registry had 7.2 million properties, worth R6.8 trillion (US$472 billion). Of this, about R5.1 trillion (US$354 billion) is in the residential sector, involving approximately 6.37 million registered properties. Just over half (57 percent) of the total formal residential property market is found in the eight metropolitan municipalities.
RDP – Housing Finance in South Africa
*

There are thousands and thousands of families squatting in South Africa, living on land that belongs to whom? Most of the areas were farms and some are part of municipal areas
Lenasia South Home owners and citizens
SA: Land invasions – Grond besettings

*

The elites of Parliament
South Africa – elites of parliament

*

They are leaders with a monthly income and ander benefits – how many of them or their families are part of the B-BBEE schemes ?
Traditional leaders South Africa: 8840

*

Separate areas are still ongoing with landclaims and Trustland after 1994.
They are all registered CPA or Trustlands
(Ou tuislande aka Kroongebiede of Reservate – 1840)

Trustgebiede>Tuislande>Reservate

Richtersveld – Diamonds

Richtersveld – KHOISAN AND CPA

Ingonyama Trustland (Zulu people)

Indigenous land (old homelands) – Trustland – CPA – landclaims

*

Government CPA – Commonwealth

*

Dit is me Zuma en Ramaphosa se plan 2019

"Development of One Plans" – Ramaphosa

*