As elkeen van hierdie gevalle, ondersoek en genoem in die Zondo verslae, die algemene lede van die publiek was wat soveel korrupsie gepleeg het teenoor die regering of mede Suid-Afrikaners, was hulle lankal agter tralies, vervolg en moes al die geld terugbetaal het.  Wat as die 'Guptas' geslaag het – dis na mening niks anders as hoogverraad nie.  Al die maatskappye wat in 1994 oorhandig is, is eenvoudig weggedobbel met korrupsie.   Daardie geld hoort by die belastingbetaler, nie by die korruptes se bankrekenings en luukse huise of voertuie nie.   Al hierdie korruptes se bankrekenings en selfs ander bates behoort gevries te word.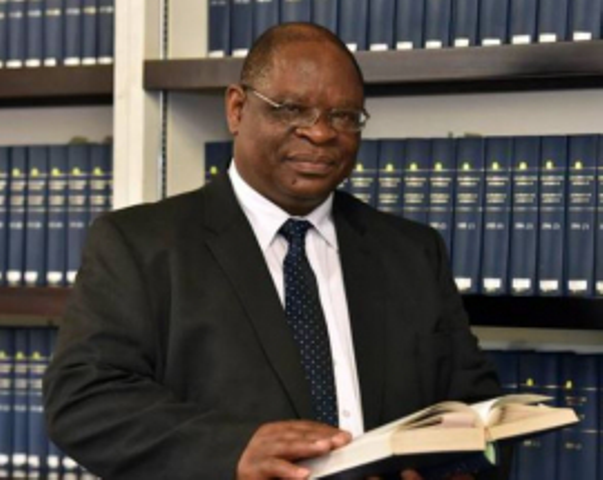 *
Hierdie skuldiges wat aangewys is deur die Zondo verslag, moet ernstig vervolg word omdat heelwat persone, selfs die wat ontken as adjunk president, hul magsposisies misbruik het en die land in chaos gedompel het.   Dis niks anders as hoogverraad teenoor die land en al sy burgers nie. 

Ons word almal van menseregte en vryhede gestroop en as Blanke minderheid nog meer, want swart bemagtiging en regstellende aksie wetgewing word slegs teenoor blanke ingestel om hul weg te keer. 

Was hierdie korrupsie skandale teenoor al die SOE en staat, lankal al beplan saam swart bemagtiging en regstellende aksie wetgewings, die grootste beweegredes hoekom Blankes nie mag deel gevorm het hiervan nie en die wat dit gepleeg het, het gehoop om met alles weg te kom as hulle nie daar werksaam is nie?   

Wie voer wat in die mou hiermee om soveel te steel en om weg te kom aan die einde, sonder vervolging?  Waarmee was die Guptas besig?  Hoogverraad saam ander amptenare.   Wat is staatskaping anders as hoogverraad?  En toe word al die staatsentiteite ook in dieselfde tydperk gekaap en totaal besteel.
Om soveel geld te steel is volgens 'n vrye opinie en belastingbetalersoogpunt, nie rampokkery nie en dat daar nie regtig vervolging vir so iets kan bestaan nie.   Daar word nie noodwendig saamgestem met die besluit om alles as moontlike Rampokkery te klas nie.   

WANT Rampokkery beteken eintlik veel meer as wat geuiter en skade gedoen is elke belastingpligtige.   Die feite wat nie geignoreer kan word nie, is nie rampokkery nie, maar wat daaronder val wat oor dekades plaasgevind het, met die medewete van die regering en amptenary van die staat.  Daar is nie net een oortreding wat in hierdie verslae gemeld word nie.  

Die woord Rampokkery laat so klink of hul almal onskuldig is, terwyl dit nie so is nie, want die ware oortredings wat begaan is, word versag of eerder verdoesel om weg te kom met biljoene rande se skade aan elke burger van die land.   Afgesien van al die korrupsie wat gepleeg is, het al hierdie persone onwettige inkomste ge-genereer en geen belastings daarop betaal nie, dus, hulle skuld ook die belastinggaarder enorme bedrae – al hierdie moet met rentes terugbetaal word aan die staatskas en dit geld vir alle ander wat so loop en steel.  Steel bly steel.  

*

HIGH TREASON

READ:
https://www.lexisnexis.co.za/__data/assets/pdf_file/0009/647415/TREASON-RESEARCH-PACK1.pdf

&
In South Africa treason remains a common-law offence . The crime of high treason is defined as:
"any conduct unlawfully committed by a person owing allegiance to a state with the intention of:
• overthrowing the government of the Republic;
• coercing the government by violence into any action or inaction;
• violating, threatening or endangering the existence, independence or security of the Republic;
• changing the constitutional structure of the Republic."
https://hsf.org.za/publications/hsf-briefs/treason-in-southern-africa

*

What is the Government, the president of the ANC, parliament going to do about all this corruption cases and to find all those money, with interest back?  The Commission have found that South Africa's former president Jacob Zuma used his nine-year administration to enrich himself and his allies in politics and business through runaway corruption and a process of state capture.     

The long-running public inquiry, named for its chair Judge Raymond Zondo, has concluded that Zuma tied himself to the Indian-born Gupta family to advance their own interests. This was accomplished by firing key managers from government departments and state enterprises and replacing them with officials directly loyal to the government.   

This process of state capture ensnared key state agencies including the South African Revenue Service (SARS) and saw some of Zuma's family, including his son, hired by the Guptas in senior positions. The Gupta family who moved to South Africa in 1993 and fled after Zuma was removed from office, owned a number of companies in different sectors that received lucrative contracts from government departments and state-owned companies.     

The first part of the Zondo Commission's conclusions, published on 4 January 2022 recognise the major role played by whistleblowers in revealing State Capture and recommend added protections for them. 
"Recent events in South Africa which will be well known to every reader make it the highest priority that a bona fide whistle blower who reports wrongdoing should receive, as a matter of urgency, effective protection from retaliation."
Zondo found that the South African Revenue Services (SARS), once highly-regarded, had a government-compliant leadership put in place "because its investigatory and enforcement capacity was a hurdle to people involved in organized crime," and that more than 2,000 top staffers were bullied into leaving the organsation.
South African Airways had the same fate as SARS, the report said, adding that it had become "an entity racked by corruption and fraud" and that the chairperson, Dude Myeni was being protected by state intelligence agents.
Justice Zondo accused Zuma of not cooperating in the probe "because he knew there were questions that would be put to him which he would not have been able to answer. This is the antithesis of accountability."
The Zondo Commission has no prosecutorial powers but an amended regulation passed by President Cyril Ramaphosa in 2021 allows law enforcement agencies to access information gained at the commission.
https://www.blueprintforfreespeech.net/en/news/zdwyh9uwasq8nczfregm0odowo8jim
*


Previously  –  July 2021
State Capture Inquiry | Commission hears BOSASA related evidence: Dr Khotso De Wee
*
Part three of the State Capture Inquiry report released – March 2022
https://www.youtube.com/watch?v=k4bWYqOjH1s

*

We continue to dissect the third part of the State Capture Inquiry report. Rampant corruption within the governing party is once again in the spotlight. The report reveals how some ANC deployees got slices of shady multi-billion-rand deals bagged by the controversial facilities management company, African Global Operations. Reporters Heidi Giokos, Pule Letshwiti-Jones, Barry Bateman and political analyst Professor Sipho Seepe discuss.

https://www.youtube.com/watch?v=LkwPQI_fBRc


*

video – Part 3 of Report – BOSASA

The Zondo Commission which investigated state capture, last night, delivered its third report to President Cyril Ramaphosa. The four-part report covers allegations against Bosasa, now African Global Operations. The company reportedly paid kickbacks in exchange for lucrative government contracts. Former Bosasa COO, Angelo Agrizzi testified to this, implicating Energy Minister Gwede Mantashe and former Water and Sanitation Minister Nomvula Mokonyane at the commission. Agrizzi himself was accused of offering gratification, on behalf of Bosasa, to former MP, Vincent Smith, in exchange for his influence.

https://www.youtube.com/watch?v=Qujt3GzPliM

*
STATE CAPTURE, CORRUPTION AND FRAUD

PART  I

SA  AIRWAYS AND COMPANIES

Conclusions and Recommendations – Page 436
https://www.gov.za/sites/default/files/gcis_document/202201/judicial-commission-inquiry-state-capture-reportpart-1.pdf

Zuma appointed the Commission to investigate all those allegations.
*

State Capture, Corruption and Fraud

PART  II

https://www.gov.za/sites/default/files/gcis_document/202202/part-2vol-1transnetstate-capture-commission-1l.pdf


State Capture, Corruption and Fraud

Part III

Bosasa

https://www.statecapture.org.za/site/files/announcements/649/Judicial_Commission_of_Inquiry_into_State_Capture_Report_Part_3-1.pdf



*

Dailymaverick:

PART  II

RACKETEERING AT TRANSNET
The heart of darkness traversed in the second part of the State Capture Commission of Inquiry's report has seen Judge Raymond Zondo find that the Gupta network of corruption amounts to racketeering at Transnet.    There is no charge of racketeering in South Africa's arsenal of anti-corruption laws. However, organised crime legislation provides a finding of racketeering to be justified by the commission for certain offences.   
"The activities of the Gupta enterprise extended to various SOEs and will be sufficient to sustain a racketeering conviction," the report found.
Zondo found that former Transnet CEO Brian Molefe, former CFO Anoj Singh, the Gupta lieutenant Salim Essa and the Trillian and Regiments boss Eric Wood should face multiple police investigations and possible corruption and racketeering charges in terms of the Prevention of Organised Crime Act. 
The report says former public enterprises minister Malusi Gigaba's testimony should not be believed and Molefe's denials are not credible. The Transnet stream of inquiry covered the period between 2009 and 2018. The report finds that the commission established capture at the transport utility, around the purchase of three sets of locomotives bought in packs of 95, 100 and 1,064.
In addition, IT, financial advisory and advisory transaction contracts were also corrupt. The commission found billions of rands in kickbacks were paid from China South Rail (CSR), China North Rail and China Railway Group to Essa's and Gupta-linked companies. Essa's company Tequesta, for instance, was found to have received R2.8-billion, while the report found that Transnet's expansion of its manganese ore line was tainted by corruption.  

*
The report lays bare how Molefe and Singh used their executive power to increase total cost estimates, confine contracts to their preferred bidders, increase the scope of dodgy contracts and override local content and BEE requirements. 
Molefe, the report said, should be investigated and possibly prosecuted in terms of the Public Finance Management Act for a R3-billion advance payment illegally made to CSR. 
The report found that R7.34-billion in kickbacks was paid to companies controlled by Essa and the Gupta enterprise. Essa, Singh and Molefe come up in the long list of recommendations the report made for investigation and prosecution. 
The report also found that Molefe, Singh, former Transnet CFO Garry Pita and former Transnet executive Thamsanqa Jiyane should be investigated for receiving gratifications (bribes).  

*
The report also recommended that the R17-million severance payment approved for former acting Transnet CEO Siyabonga Gama be reclaimed from the then Transnet board. It found that the Transnet negotiating team should face possible corruption charges in connection with the 1,064 locomotive deal for not acting in the transport company's best interests.   
*
The Denel section of the report has found that the capture of the utility has been established and that the former minister of public enterprises Lynne Brown participated in it. It says that the arms manufacturer suffered enormous reputational damage and that a good growth trajectory was ended when CEO Riaz Saloojee was illegally suspended. Brown was found to have had a close relationship with Essa, with whom she spoke extensively and for long periods on the phone.

*
The report found that Dan Mantsha, who was chair of the Denel board at its capture crash, should be investigated by the Legal Practice Council. Mantsha had regularly acted for former President Jacob Zuma. This part of the report recommended making it a criminal offence for any person vested with public power to abuse that power.


https://www.dailymaverick.co.za/article/2022-02-01-guptas-ran-a-racketeering-enterprise-says-zondo-while-also-finding-that-malusi-gigabas-testimony-should-not-be-believed/

*
*
*

ConCourt send Zuma to Jail –  Zondo  – spider web

Capture of people –  Black Empowerment – Zondo