Daar is geen manier dat biljoene net kon verdwyn het in so 'n kort tydperk nie.   Hierdie word met opset gesteel sodat sekere elites bevoordeel kan word hieruit.  Hoe steel mens oornag net R500 billjoen wat nie aan jou behoort nie, maar is 'n "publieke" fonds wat aan "swart bemagtigers" behoort.    Hierdie fonds is redelik onlangs gestig, maar is onderhewig aan swart bemagtiging.   Hoe verduidelik die persone in beheer, die wat mag uitvoer, waarheen  die vermiste geld is?  Die ANC is verslaaf aan korrupsie – 'n siektestoestand.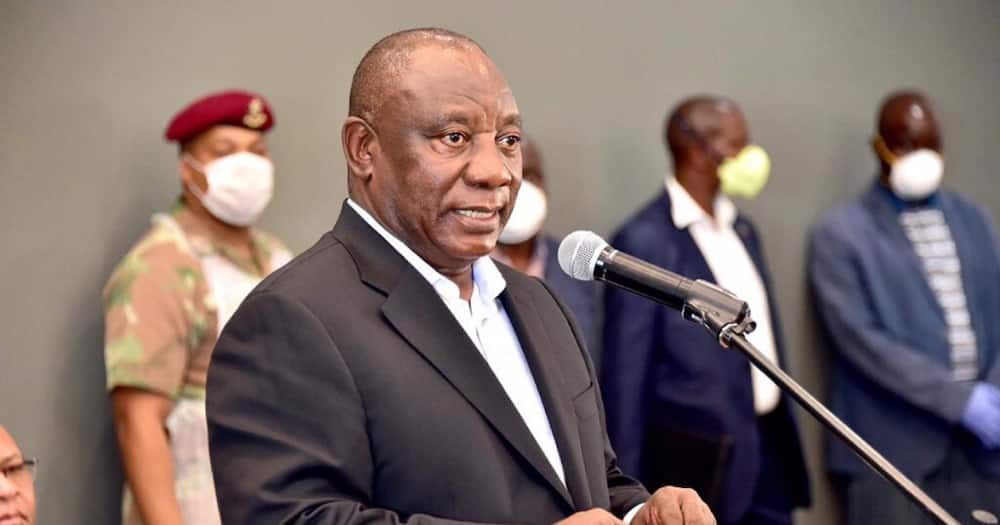 *
Die ANC en al die ander bykomende korruptes is 'n "trotse" politieke party.
Dis nie die eerste keer dat geld so gesteel word nie?    Nes moorde, nes die Guptas, Wapenskandaal, Teksboeke, word alles ontken en niemand word vervolg nie.    Ironies ontken die leiers alles dat dit nie hulle is nie, maar iemand anders.   Die wat dit beheer, is verantwoordelik vir die magspeletjies met geldmag.
Met die virus word soveel vrees aan die publiek verkoop en oorgedra, dat alles geglo word.   Dit wil voorkom of die grendeltyd ingestel is dat nog meer gesteel kan word – of word dit gesteel en spesifiek na sekere bankkanale gestuur.   Verseker gaan dit nie na die armes of besighede wie se deure gesluit is nie.  Verseker is die ANC magsbeheptes baie trots op hulself met al die korrupsie wat vir jare aan die gang is en daarmee wegkom, want hul weet die regsbank doen niks aan hulle nie – oja – ANC president stel dan regters aan – lees die sogenaamde "demokratiese" grondwet van SA.
*
THE FOLLOWING FUND IS A RACIST AND DISCRIMINATION FUND DURING COVID19 PERIOD

Corruption watch reported on the matter …

To help kick start its efforts, government put in R150-million, the president said, with expectations of the private sector coming to the party over the next several weeks. By Monday, the fund had recorded a balance of R500-million in its account.

The latest donation to the fund is for R1-billion, from Mary Oppenheimer and daughters, announced on Tuesday through a media statement.

Serobe clarified that the fund is not going to help alleviate the financial pressure placed on small businesses by the lockdown declared by Ramaphosa last week. Donations declared by Oppenheimer's brother Nicky as well as the Rupert and Motsepe families – of R1-billion each – will not be channelled through the Solidarity Fund. It is these donations, however, that are expected to address the needs of SMMEs.

"This unprecedented situation is placing strain on all our lives," said Mary Oppenheimer in the statement. "But especially on our vulnerable communities, South Africans who struggle even in normal times to meet the basic needs of their families, to buy food and pay for medical and other necessities."

MASKS FROM CHINA

Its first order of business was to place an order for five million protective masks from China, primarily for use by healthcare practitioners. South Africa is currently in short supply of protective gear for healthcare workers, with the growing number of tests and screenings at its facilities across the country. Although it would have been preferred to procure from local mask manufacturers, the urgency was in getting as many as possible within a short space of time. There is also a shortage of material required to manufacture locally, explained Serobe.

https://www.corruptionwatch.org.za/solidarity-fund-on-a-roll/?gclid=Cj0KCQjwupD4BRD4ARIsABJMmZ_MBoALCTKxwqlt4NkzyN_C_HH7XhobZ1eNM36Q_8Q5X-Oc52GFoDoaAmrKEALw_wcB

*

What a shame – ONLY R5000 bail

Six suspects linked to the R5.7 million COVID-19 UIF fraud were granted R5,000 bail each by the Pretoria Specialised Commercial Crime Court.      The money was intended for labour brokers to distribute to about 1,400 UIF beneficiaries.   Some of it was, however, fraudulently transferred into the account of employee Tshepang Phohole, who wired it to his family members.   The State did not oppose bail on the basis that since the arrest, the six suspects had been cooperating with the investigation and their addressed had been verified.   The court has ordered them not to dispose of the material goods that were bought with the fraudulently obtained money until the Hawks conclude their probe.   The National Prosecuting Authority has obtained permission to freeze and close more than 20 accounts.  Five cars were seized during the arrest at the weekend.

https://ewn.co.za/2020/07/07/solidarity-fund-corruption-complaints-piling-up-says-siu

>

In one case, the fund was defrauded of over R5 million by a warehouse employee.    Nxesi said that the UIF had been able to identify 75 cases of suspicious transactions. 
https://ewn.co.za/2020/07/03/uif-corruption-audit-coming-to-trace-every-cent
*
Briefly reported …

During April, President Cyril Ramaphosa announced a R500 billion Covid-19 relief fund – Just a few weeks later, the fund is being investigated after allegations of fraud and corruption surfaced – The Special Investigating Unit is now tasked with probing the relief fund for criminal activity amid the pandemic.

The South African reports that over 20 serious complaints of fraud had been recorded and are awaiting investigation. Reports have emerged of the Eastern Cape losing millions of rands to tender corruption disguised as a Covid-19 awareness campaign that never resulted in any form of outreach and cost the province R4.8 million.

In Gauteng, SIU spokesperson Kaizer Kganyago confirmed that an investigation had already started into corruption relating to personal protective equipment: "The SIU has received a lot of inquiries and a lot of allegations. What has since happened is that we had one of the allegations that were given from the Gauteng Health [Department] in relation with the PPEs and we have started the process as we speak; the process is with the Department of Justice to try and get a proclamation."

https://briefly.co.za/70823-inquiry-covid-19-corruption-ramaphosas-r500-billion-looted.html?fbclid=IwAR1Juv1lCn5F9worIJA8Eez20T5TxZKI9yqn7z0v7m6o5rRdli_OiGHIwHU

*

News24 reported that to date, 20 allegations of serious maladministration, fraud and corruption have been reported to the Health Sector Anti-Corruption Forum (HSACF), SIU spokesperson Kaizer Kganyago said in a statement on Thursday. Kganyago said these allegations have taken place within the health sector, said Cape Talk. Kganyago said these allegations deal with a range of issues such as inflating prices and procurement processes not being followed. He said there are allegations, for example, where personal protective equipment (PPE) was bought and then disappeared. He added that civil actions are being prosecuted. He said: "The HSACF is interfacing with various stakeholders to combat Covid-19 fraud. There are currently 45 health sector related cases that are at an advance stage of investigation by the Directorate for Priority Crime and Investigations. "Fifteen of those cases are on the court roll, five cases are pending decisions while 25 are pending investigations by DPCI. The total number of these 45 cases amounts to more than R3 billion." Kganyago added that they have also focused on over 100 cases of unlawfully registered professionals practising illegally in the midst of the pandemic.

https://briefly.co.za/70347-siu-probing-cases-fraudsters-dipping-r500bn-covid-19-fund.html
*
*
*
*
MORE BACKGROUND
B-BBEE – RACISM AND HATE AGAINST WHITE PEOPLE IN SOUTH AFRICA
Also, the R41 billion is woefully inadequate, considering the utter devastation wrought by the lockdown.
Partners:   Solidarity fund (B-BBEE)
21 April 2020 – Ramaphosa (CVirus)
>
Even the so-called "donations" received from Rupert, Oppenheimer and others, to the so-called "solidarity fund"  are based on Black empowerment (B-BBEE legislations).   And you, the governments and presidents from other countries oversea that donated money,  are playing with the ANC and also are racists too, against the poor white Afrikaners and Boers.
Corona – Food parcels to Blacks only
>
Swart bemagtiging word steeds toegepas, sodat blanke kleinsake nie moet oorleef nie.   Veral nou met die "virus" oor ons koppe.  Swart bemagtiging beland nie in die skoot van die armes nie, maar in die elites se sakke.  It is lockdown for the virus but they still have B-BBEE legislations in place …
Business partners – "Corona" – small businesses – Rupert
>
It is now nearly 26 years after the so-called democratic South Africa, but with that we also have various other problems experienced in Soiuth Africa.  How many of those living in poverty are immigrants from Africa and other poor countries?  They all demanding services houses, schools, sassa grants, go to hospitals and clinics for medical treatmens.
"Not apartheid again" after 26 years (under virus cover)
>
Can we call it all WAR CRIMES –  the violation of human rights?   that started already with the Anglo Boer Wars  – What on earth can we as Afrikaners and Boers call the following different scenarios that followed?
ANC – Lethuli-house can of worms – "Nyani skeletons" – so-called "apartheid" (segregation) and 'white privileges"
>
According to a tax expert, this is 'giving Sars heart palpitations' as it tries to make up billions of rands in revenue collection.   South Africans working abroad are in the frontline of a looming tax revolt as they cut their tax ties with this country to avoid punitive taxes that come into force from next year.
SA Government TAX Regering
>
.   
CORRUPTION 
Corruption – Bosasa – Guptas – Armsdeals – etc
*
*
*
No census has been done for years – they only do "surveys", there are only "estimated" numbers of peoples available  – even the 2011 is not 100% correct.   And who are the "BLACK AFRICANS"?    100% Africans are BLACK in any case.
B-BBEE – EE – racism and discrimination
>
Legislations – B-BBEE and EE
B-BBEE – EE – legislations – other documents
>
Black middle class – B-BBEE and black privileges
Black middle class growth – B-BBEE and black privileges
>
Ramaphosa and Shanduka
B-BBEE – Shanduka black umprellas
*
Expropriation of land without compensation – refer to the Constitution
Parliament SA: Expropriation without compensation – Constitution
*
*
*
BLACK MILLIONAIRES
NAME THEM  AND HOW IS THAT POSSIBLE
29 000 millionaire civil servants
>
Billionaires
Partners of .. and more millionaires – billionaires
>
Mining – only black economic empowerment – BRM
Koornfontein mine – Gupta – Black Royalty Minerals (BRM) – AEMFC