Why must we believe what communists and their leaders are telling us about B-BBEE and EE , what is good for South Africa and what is the reality on what we experience.   How many of those statistics mentioned in their reports are immigrants and illegals from Africa and other parts of the world.   How many immigrants are working today in South Africa    No census has been done for years – they only do "surveys", there are only "estimated" numbers of peoples available  – even the 2011 is not 100% correct.   And who are the "BLACK AFRICANS"?    100% Africans are BLACK in any case.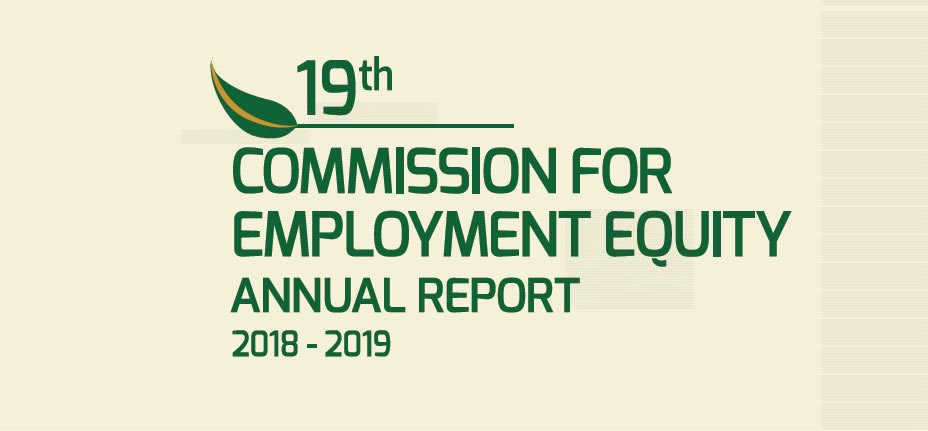 All the unemployments and those living in squatter camps, are millions and millions from Africa and Asia.  Something fishy is ongoing in South Africa with more than 650000++ whites (Afrikaners and Boers) already in squatter camps with no income while the blacks and immigrants are just coming in the country in their millions to get work, houses, municipal services, free education and all for free.
>
As mens al hierdie analises probeer ontleed, word daar opgemerk dat dit jaar in en jaar uit dieselfde persentasies is.   Daar word nooit ooit melding gemaak van die honderde duisende blankes, wat reeds voor 1994 burgers is, in die land hul werk verloor het as gevolg van swart bemagtiging nie.  
Ironies, dat Rina Venter in haar video melding maak van oor die 200000 blankes wat uit die munisipale wese afkomstig is, almal het werk gehad en is opgelei om die werk te gedoen het.
Geen persentasies vir langer as dekades, word ooit in die SA se regering of parlement vermeld dat daar reeds 'n groot hoeveelheid blankes sonder inkomste sit nie.   Venter weet beslis meer as wat sy voorgee, daarom is dit sy wat van 200000 gepraat het, maar nie melding maak van ander besighede wat moes sluit , of staatsamptenare of wat ookal wat hul werk verloor het as gevolg van swart bemagtiging.
Besoek enige werkskantoor, hospitale, staatsinstelling, Eskom, universiteit, selfs raadslede en munisipale amptenare is 95% swartes.
Van Hansards gepraat – let op wie sit op al die komitees en subkomitees – 99% is swart in parlement.   Dieselfde geld vir die Provinsies en hul provinsiale ministers, letterlik is 99% swartes.
Al die CPA's wat geregistreer is, is OF swart of khoi san / griekwas en almal van die 8840 tradisionele leiers is OF swart of khoi san / griekwas en geen blanke is in sig nie.   Blankes het geen reg op enige CPA grondgebied (grondeise) nie, slegs die wat dit opge-eis het.  Ingonayama Trust is slegs 100% vir Zoeloes wat inkomste daar mag verkry, dieselfde geld vir enige CPA.   Let op wie werk vir Ingonyama Trust self, 99% is swart.
As Ramaphosa sy toespraak maak, gaan dit slegs oor swartes, en dit sluit alle swartes uit Afrika in wat geakkommodeer moet word.   Elkeen moet gratis opleiding ontvang, van werk voorsien word, huise wat gediens (HOP) (RDP houses) is , word ook aan hulle voorsien.   

Diegene wat so werkloos is, is meestal immigrante wat hier kom plak en alles gratis verwag.  Maar nooit word daar na blankes se omstandighede verwys nie.   En dit geld vir alle politieke partye in die parlement, almal is eenders, daar is niemand wat 'n verskil maak nie – ons is op ons eie.
WIE IS DIE RASSISTE IN SUID-AFRIKA – DIE ANC, DIE POLITICI, DIE WERKGEWERS WAT AAN B-BBEE VOLDOEN?
*
Same happened with the land expropriation, the land audit is not completed yet, but their 87% is still the same as in 1994.   There are more than 7.5 million blacks that already have a title deeds and more than 30 million blacks/coloureds and khoi san do have either Trustland or CPA's (landclaims) (old homelands or british crownlands).   They all received millions from the government on registered CPA's.
Try and visit any state office, ministers office, parliament, state department, province offices,  hospitals, councillors, mines, game parks it is 95% black and others while there are little whites working in the offices.
B-BBEE and EE are racism and discrimination and we as Whites also have human rights.   Government and all parties are busy violating our human rights.
*
Cyril Ramaphosa has released his weekly open letter to the public, focusing on the transformation initiatives of government.  Ramaphosa said that while significant progress on transformation has been made in the public sector, not enough was being done in the private sector.

"The report released by the Commission for Employment Equity in August points, at best, to poor adherence to employment equity legislation, and, at worst, outright disregard for the law," he said.   "The upper echelons of management in private companies are still dominated by white men, although they make up just 5% of the economically active population. Africans only make up 15% of top management, despite accounting for 79% of the economically active population."

Ramaphosa said that poor labour relations is in part fuelled by perceptions that black employees are 'relegated to the factory floor while white employees occupy management roles'.   The president said more needs to be done to transform the private sector.

"Advancing black and female employees must be a cornerstone of any company's operations. This must move beyond merely ensuring compliance, and towards succession planning, mentoring, training and skills transfer, and towards giving employees a meaningful stake in the companies they work for."

"Black economic empowerment and affirmative action are important tools to further non-racial transformation.   THIS IS RACISM AND DISCRIMINATION.

"As we intensify the work we must do to address the injustices of the past – especially in correcting the skewed race and gender composition of our public companies – we must ensure that all South Africans, regardless of colour, have an opportunity to contribute to building a better, fairer and more prosperous nation."

The Employment Equity report referenced by Ramaphosa showed that government's transformation strategy through BEE has been largely unsuccessful – however, plans are in place to push these laws harder in the country.

Harsh measures to force transformation

Minister of Employment and Labour, Thulas Nxesi, says that his department plans to introduce harsh measures against employers who do not meet employment equity targets.

In August, Nxesi expressed concernat the slow pace of workplace transformation and promised that government will now introduce new legislation to remedy these issues.

Answering in a recent parliamentary Q&A session, Nxesi said that the incoming Employment Equity Amendment Bill will expedite the pace of transformation and address non-compliance with the requirements of the Employment Equity Act (EEA).

He added that this new bill will likely be tabled in parliament for deliberation before the end of this year.

Nxesi said that these changes will serve as punishments to non-compliant businesses in two main ways:

All organisations that are deemed non-compliant will no longer be able to reap the financial benefits of doing business with the state;

Even non-compliant organisations that do not necessarily depend on state contracts for their business will still have to face consequences by being referred to the Labour Court for a penalty to be levied against them.

"The amendments will empower myself as the minister of Employment and Labour to regulate sector-specific numerical EE targets, which must be complied with in order to accelerate transformation in various economic sectors because the current self-regulated EE targets did not yield positive results over the 21 years of the EEA," he said.

"They will also enable the promulgation of Section 53 of the EEA that deals with the issuing of an EE Certificate of Compliance as a prerequisite for accessing state contracts and to do business with the state."

Ramaphosa says more needs to be done to transform private businesses

*

NOTHING HAS BEEN SHOWN IN THIS ARTICLE / REPORT ON WHAT BASIS THIS "SURVEY" HAS BEEN DONE AND HOW MANY OF THEM (BLACK AFRICANS) WERE IMMIGRANTS

>

Inequality Trends in South Africa: A multidimensional diagnostic of inequality

BLACK AFRICANS – WHAT BLACK AFRICANS – THOSE IMMIGRANTS?

The multidimensional nature of inequality makes it hard to aggregate the story of inequality into a single headline indicator. Instead, it is important to examine inequality through various measures and tools. This report shows that some aspects of inequality have declined, while others have increased in the recent past. Despite the high level of inequality in the country, most economic measures suggest a decrease in within-group inequality between 2006 and 2015.

All provinces, except for Limpopo and Eastern Cape, reported a decrease in their respective Gini coefficients. Individuals living in both male- and female-headed households recorded a decrease in their economic inequality across most measures between 2006 and 2015. Although, individuals living in male-headed households had a bigger impact on influencing overall inequality as compared to those living in female-headed households. Meanwhile, economic inequality decreased for Indians/Asians and whites, it remained fairly constant for coloureds, but increased for black Africans.
The distribution of earnings depicts the heavily racialized inequality present in the South African labour market between 2011 and 2015. In addition to having worse employment outcomes, black Africans also earn the lowest wages when they are employed. Whites, in contrast, earned substantially higher wages than all other population groups. Their monthly average real earnings were more than three times higher than those of black Africans.   Females were less likely to be employed and earned approximately 30% less on average as compared to males.

http://www.statssa.gov.za/?p=12744

*
UNEMPLOYMENT

How many white squatter camps were visited ?  nothing – because whites are all citizens of South Africa !!!

South Africa's unemployment rate increased by 0,1 of a percentage point to 29,1% in Q3 of 2019. According to the Quarterly Labour Force Survey (QLFS) released by Statistics South Africa, this is the highest unemployment rate since Stats SA started measuring unemployment using the QLFS in 2008.

**

SURVEYS BASED ON ESTIMATED NUMBERS – HOW MANY ARE IMMIGRANTS??   NO CENSUS HAS BEEN DONE

SA STATS

Between Q2: 2019 and Q3: 2019, the number of employed persons increased in four of the ten industries, with the largest increase recorded in the Community and social services industry (56 000), followed by Agriculture and Mining with 38 000 each and Private households (35 000).

Declines in employment were recorded in the Manufacturing (30 000), Construction (24 000), Trade (21 000) and Utilities (18 000) industries.

Compared to the same period last year, a net decline of 5 000 in total employment was largely due to decreases in the number of people employed in Construction (163 000), Utilities (23 000) and Transport (21 000) in Q3: 2019 and employment gains in Trade (103 000) and Manufacturing (41 000) during the same period.

Employment increased in five of the ten occupations in Q3: 2019 compared to the previous quarter. The largest increase was observed in Professional occupations (up by 122 000), followed by those in Sales and services (up by 89 000) and Elementary (up by 38 000) occupations. Manager occupations (92 000) recorded the largest employment losses, followed by Craft and related trade (45 000), Plant and machine operator (43 000) and Technician (41 000) occupations, while Clerical occupations recorded the lowest decrease of 12 000 jobs.

The largest employment increase was observed in the formal sector (43 000), followed by the Agriculture and Private household sectors with 38 000 and 35 000, respectively. Employment in the informal sector, on the other hand, declined by 53 000 in Q3: 2019 compared to Q2: 2019.

According to the survey, the number of discouraged work-seekers increased by 44 000 while the number of people who were not economically active for reasons other than discouragement decreased by 35 000 between the second and the third quarters of 2019, resulting in a net increase of 9 000 in the not economically active population.

Compared to a year ago, total employment decreased by 5 000, the number of unemployed persons increased by 8,4% (524 000), and the number of persons who were not economically active increased by 0,5% (78 000).

The number of employed persons increased by 62 000 to 16,4 million in Q3: 2019, with the number of unemployed persons also showing an increase of 78 000 to 6,7 million compared to Q2: 2019, resulting in an increase of 141 000 (up by 0,6%) in the number of people in the labour force. The working-age population (15–64 years) in Q3: 2019 was 38,6 million.

Year-on-year changes show that losses in employment were mainly driven by Craft and related trade occupations (106 000), followed by Elementary (55 000), Plant and machine operator (39 000) and Technician (4 000) occupations. Sales and services (124 000), Domestic worker (43 000), Professional (13 000), Clerk and Skilled agriculture (7 000 each) and Manager (5 000) occupations recorded gains in employment in Q3: 2019 compared to Q3: 2018.

*

During the 2018 employment equity (EE) reporting period, 27 485 employment equity reports were submitted by designated employers. These reports took into account 7 415 876 employees.   This is an increase of 320 reports as opposed to the 2017 reporting period.

"Whilst the number of submissions has increased year on year," says Thembi Chagonda: Employment Equity Commissioner and Managing Director of Global Business Solutions, "this has not translated in better representation of designated groups particularly representation of Africans."

The report highlights the objectives of the EE amendments which are to enhance the administration and compliance mechanisms of the Act by introducing enabling provisions for the setting of sector-specific EE targets and for the promulgation of Section 53 which applies to every employer who provides goods and services to any organ of State. These employers must comply with the provisions of the Act that are applicable to them. Says Chagonda,

"Failure to comply with the provisions of Section 53 may result in loss of B-BBEE points for the management control pillar and non-compliance certificate.  This may ultimately result in loss of business."

Key findings of the 19th report include:
Meaningful gains for women remain an area of concern, especially at the higher occupational levels. Interventions will be required going forward. It is necessary to have policies that will promote women empowerment.

Employers are urged to set more aggressive disability employment equity targets to increase the representation of persons with disabilities in the workforce across all occupational levels.

Representation of the Foreign National Population Group is of concern and employers are encouraged to assess the justification for them occupying positions that require very little or no skill at all.

 Equal pay for work of equal value principles, policies and procedures must be put in place in order to address pay inequalities in the workplace.

Violence and harassment, which is not limited to sexual harassment, is a growing concern worldwide and employers must ensure that they have firm policies in place around the elimination and treatment of such cases
https://southafricatoday.net/lifestyle/law/what-the-19th-annual-employment-equity-commission-report-means-for-you-and-your-business/

2016-17

http://www.paymaster.co.za/17th-commission-employment-equity-cee-annual-report/
*
BLACK MILLIONAIRES
NAME THEM  AND HOW
29 000 millionaire civil servants
Partners of .. and more millionaires – billionaires
Mining – only black economic empowerment – BRM
Koornfontein mine – Gupta – Black Royalty Minerals (BRM) – AEMFC