Na 1994 was die tafel gedek vir die "nuwe" miljoeners of biljoeners, wat hul finansiele koffers volgemaak het, meestal uit swart bemagtiging en regstellende aksie projekte, tenders en werk wat vir die regering gedoen is, terwyl hul vir die regering en parlement werk.   What happened after 1994 – with the endless corruption in South Africa and on all levels of Government?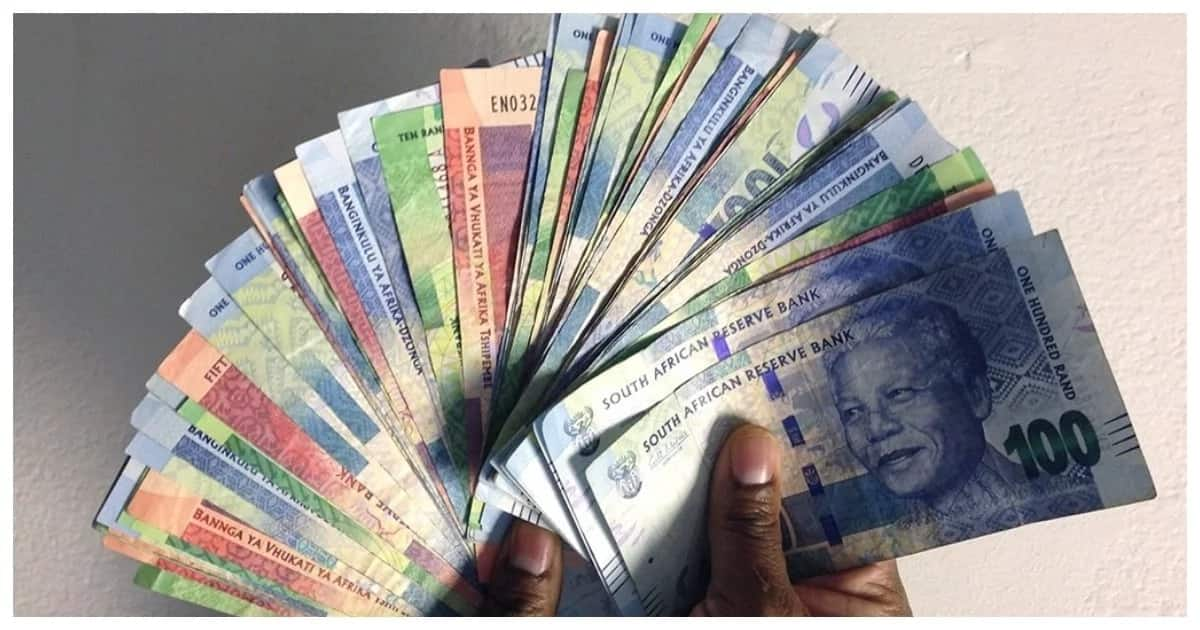 *
Daarteenoor het hulle, met George Soros se vrygewige hulp,  die grondwet geskryf en afgekondig, die wetgewings van swart bemagting en regstellende aksie toegepas, teenoor elke blanke in die land,  om net hul self te bevoordeel aan die einde.   Intussen word elke blanke in die grond in vertrap of uitgewis op alle vlakke van die samelewing.
Hierdie is twee of drie druppels in die emmer, daar is baie meer, want die lego's hardloop aan.
NAME THEM  AND HOW
29 000 millionaire civil servants
*
Since 1994, the money making table was covered for the "new" millionaires or billionaires, who filled their own financial coffers, mostly from black empowerment and affirmative action projects, tenders and work done for government, while working for government and parliament.
With George Soros's generous help, they wrote and promulgated the constitution, applying black empowerment and affirmative action laws to every white person in the country, only to benefit their self in the end and destroy us.
The following are two or three drops in the bucket, there are many more because the legos keep on running .   There are more to come..
*
*

Jabu Mabuza

PREVIOUS GOVERNMENT

1981-82, studied, University of the North, South Africa; various executive development programmes.

1980, with the Department of Cooperation and Development, Boksburg.

1983-86, Marketing Research, AC Nielsen. 1985-86, taxi owner and joined SABTA.

1986-88, Director, Leo Tours. 1987-88, Director, Executive Marketing Services;

1988, Communications Manager, Taxi SA Marketing; Foundation of African Business and Consumer Services (FABCOS);

1988, Deputy Managing Director, Taxi Marketing;

1990, Joint Managing Director, Operations; Chief Executive Officer, FABCOS Marketing. Director, member or chairman, past and present, of numerous companies, banks, financial institutions and other organizations, including: Chairman, Board of Directors, Telkom; Chairman, Casino Association of South Africa (CASA); Holdings; Co-Convener, CEO Initiative; Chairman, Africa, Anheuser-Busch InBev and SABMiller; Chairman, Business Leadership South Africa (BLSA). Has held directorships with the Southern Sun and Tsogo Sun Groups. Has presented several papers in Southern Africa, the United Kingdom, United States of America and Europe on black economic empowerment investment in South Africa, small and medium enterprise development and the role of business in transition. Recipient of numerous awards and honours. Jabu holds a Doctorate in Commerce (Honoris Causa) from the University of the Witwatersrand.

https://www.weforum.org/people/jabu-a-mabuza

CHAIRPERSON

https://www.bloomberg.com/profile/person/15398620

*

Eskom board chairperson and acting chief executive Jabu Mabuza has denied allegations that he is also a supplier at Eskom.    "As I sit here, I am not doing business with Eskom," he told MPs.    Mabuza was initially asked how Eskom was addressing the issue of employees found to be doing business with the company.

He said there were about 80 such employees but that a decision had been taken to end the practice.

"We took a decision that on March 30, no one should be employed by Eskom and be a supplier to Eskom. And we offered amnesty and said people will be given an opportunity to make a choice whether they want to supply us or whether they want to be awarders of tenders but they certainly can't be both."

He explained that when he was asked to take up the chairmanship of Eskom, he indicated to the minister [Pravin Gordhan] at the time that he was an executive chair of a company called Sphere that owned a company called Babcock which is a boiler server contractor to Eskom. Sphere also owns another company called Honeywell which is part of control instrumentation at Eskom.

Mabuza said he then left Sphere and put all his interests in the company in a blind trust and went to Eskom. He said he had no involvement in anything involving Sphere, Babcock and Eskom and he recused himself from meetings about those companies.
https://www.timeslive.co.za/politics/2019-10-29-i-have-no-supply-relationship-with-eskom-jabu-mabuza-tells-mps/

*
BOARD OF DIRECTORS

Jabu Mabuza (Eskom Chairman)     is   also   the   Chairman   of   Telkom   SA  SOC  Limited.   He is widely recognised as a  successfu l entrepreneur.   He  retired  from  the  position of Group Chief Executive of Tsogo Sun Holdings Ltd then served as its Deputy Chairman for a period. Jabu is the current Chairman of the  Casino  Association  of  South  Africa  (CASA),  President  of  Business  Unity  South  Africa  (BUSA) , Co-Convener  of  the  CEO  Initiative,  Chairman  of  the  Africa  portion  of  the  merged Anheuser-Busch  InBev  and  SABMiller,  Chairman  of  the  Business  Leadership  South Africa  (BLSA).    Appointed Chairman of Eskom in January 2018 and subsequently resigned as Executive Chairman of Sphere Holdings on 23  January  2018.   Jabu  has  held  a  number  of  directorships within the Southern Sun and Tsogo Sun Groups. He  has  served  on  the  Board  of South  African Tourism  for nine years and  as its Chairman  for six  years,  ending in May 2012.  Last year, the University of Witwatersrand (Wits) awarded   him with an honorary doctorate in commerce.

http://www.eskom.co.za/OurCompany/Leadership/Pages/JabuMabuza.aspx

*

Jabu Mabuza denied the allegations…

*

Will be nice that all South Africans can receive free meals on a daily basis, espcially with this kind of contract.  Millions do not have food or any work.