Who make the rules and legislations in South Africa – Parliament.  A so-called democracy.     There are more than one political party in SA parliament.    The traditional leaders (8840++) for the different Black groups of people, the Khoisan and Griqwa peoples are still separately as well with their own legislations (CPA and Trustlands – old Reserves/Crown land / Homelands).    They all have different houses and are different from each other – none have the same traditions as the Boers and Whites of South Africa.   They have different systems and high cost involved here.
Quite often there are real fights in SA parliament.   The rulers against each other.   Diegene wat die wetgewing maak is belaglik met geen wet en orde nie, nie eers in parlement nie.
*
QUOTE
2004
by Allister Sparks
Rulers selling out the rural poor
Given the emphasis the ANC is giving in its election campaign to improving the lot of the poor, its determination to rush the Communal Land Rights Bill through parliament before the election is both strange and disturbing. Because this legislation, which entrenches the power of traditional leaders over their rural subjects, will make life infinitely worse for the 15-million overwhelmingly poor people who live in the former Bantustans.
Why is the governing party doing this? There can be only one answer. It is a sweetener to the traditional chiefs and headmen — either in the hope of winning them over in the ANC's bid to gain control of KwaZulu Natal, or, on a more charitable analysis, to prevent them instigating bloodshed during the election campaign.
The traditional leaders, of course, are in raptures. I listened the other night to Patekile Holomisa, president of the Congress of Traditional Leaders of South Africa, exulting over it and emphasized something about what a revered body the traditional leaders were, saying they had served from time immemorial as the guardians and custodians of their people's land and freedom.
Well, that may have been so during the wars of resistance against colonial settlement in the 19th century. But in modern times, the great majority of traditional leaders, with a few honourable exceptions, were the servants of the apartheid system. They were collaborators in the oppression of their people. They ran the Bantustans and helped administer the Bantu Authorities Act. They were "system blacks", as the comrades called them in the 1980s.
Those who declined to accept the perks and privileges that went with this collaboration, such as Chief Albert Luthuli, were stripped of their administrative powers and stipends or banished into exile.
I remember attending a sitting of the Transkei Territorial Authority in May 1962 when Paramount Chief Kaizer Matanzima presented a constitution to turn the Transkei into the first of the self-governing Bantustans, which the traditional leaders who dominated that assembly accepted unanimously.
LISTEN TO HIS VOICE AND MESSAGE:
Stem uit die Graf
Only two protested at meetings in their own tribal areas — Paramount Chief Sabata Dalindyebo of the Tembu and Paramount Chief Victor Poto of the Western Pondo. Chief Poto later made a memorable speech in which he chastised the chiefs for thwarting the will of their people. But when he died, his son and successor, Tutor Ndamase, forsook the legacy and allied himself with Matanzima. As for Chief Sabata, he was hounded into exile and died in Lusaka.
So much for the defence of the people's freedoms. Kaizer Matanzima and his brother George, Lennox Sebe in Ciskei and Lucas Mangope in Bophuthatswana set the standard for the behaviour of the overwhelming majority of traditional leaders throughout the apartheid years.
Of course, we are now in the age of forgiveness and reconciliation, and it is right to put all this behind us. But it is also right, as the TRC has emphasized, to keep the record straight. We can forgive, but not forget.
Commissions  TRC  – Waarheids en Versoeningskommissie na 1994
More important than their political history, though, is the fact that the chiefs have been the biggest brake on development in the rural areas.
 *
African societies cushioned themselves against these capricious changes by building elaborate systems of mutual support. If disaster struck one person, he could turn to another for help, and the same went for whole communities.
The social systems were based on units of the extended family, in which ties of kinship, age group and other associations were woven together into a social security system of reciprocal obligations that supported and protected the individual and, at the same time, demanded certain commitments from him in return.
Out of this evolved the cultural concept of ubuntu and at the head of the extended family and the arbiter of it all stood the chief, the traditional leader.
But times change and, with the advent of colonialism and apartheid, the age-old social structures broke down. The colonial regime took over the network of traditional leaders to use as tools for imposing a system of indirect rule and subjugation of the tribes. This perverted the ancient system and stripped the chiefs of the traditional basis of their legitimacy. As they became paid instruments in the oppression of their own people, many fell into corruption. Control of the land which they could allocate for settlement gave them the only power they had left. They could exact allegiance – and sometimes a price.
Thus what had once been a democratic system became authoritarian and exploitative. There was no security of tenure: displease the chief and you and your family could be evicted with nowhere else to go. It required total subservience
It has also meant that the individual had no incentive to develop the patch of land he lived on, for it was not his. Nor could he use it as collateral to raise a loan to develop it, or to launch an alternative enterprise. He was caught in a poverty trap in which his only choices were subsistence agriculture or migrant labour.
Women were even more vulnerable, for in the traditionalist system they have no status outside their relationship with the men they marry. Single women, widows and divorced women are utterly vulnerable, and children even more so.
With apartheid's demise, reform of the tribal land system became essential. Under the old regime, legal control of this land was vested in white Bantu commissioners, whom the chiefs served as advisors. As the system ended, the Bantu commissioners disappeared, and the government decided to transfer title of the communal land from the state to the rural communities living on it.
The first draft of the Community Land Rights Bill provided for the community to appoint an "administrative structure" of its own members. Traditional leaders could sit on these bodies as ex officio members but they could make up no more than a quarter of the body and would have no veto powers.
The government suddenly changed the bill to give the traditional leaders total control of the administrative structures, now called traditional councils. Many rural communities have strenuously opposed this, as have the Human Rights Commission, the Commission for Gender Equality, the Legal Resources Centre and other bodies, who are taking the issue to the Constitutional Court.
Yet the government seems determined to go ahead. The deputy minister of land affairs, Dirk du Toit, told a media briefing in Cape Town recently it was imperative that the bill be passed before the election.
"If we want to get security, we must work with the traditional groups," he said. And so 43% of the black African population will be thrust back into the poverty trap of a discredited system.
https://www.marxists.org/subject/africa/sparks/sell-out.htm
Unquote
*
Selfbeskikking
Neem in ag dat meeste van die swartes, khoisan en griekwas in Suid-Afrika reeds grond geëis het, sowel daar bly of werksaam is.   Maar heelwat wil ook ander gebiede opeis wat nie aan hulle behoort nie.   Nie een van ons blankes het ooit daarteen beswaar gemaak nie, omrede ons hul hul identiteit, kultuur, tradisies en leiers gun.  Ons het dieselfde regte, dit is 'n internasionale reg om dit te verkry dat elke volk hulself regeer.  Net soos wat hierdie volke 'n reg tot oorlewing in hul gebiede het, het die Boere, die konserwatiewe blankes teen wie daar gediskrimineer word, dieselfde reg soos wat ons Boere en voorgeslagte gehad het in die twee onafhanklike Boere republieke.
The 7.5 million black ownership in SA
Peoples international right to self-determination
Selfbeskikking  –  Self-determination
Self-determination for the oppressed people
UN Resolution 1514 Self-determination for people
*
Wetgewings en Parlement
Dis nie die burgers in Suid-Afrika wat die wetgewing skryf en afkondig nie, dis die ANC met die steun van verskeie politieke partye.  So hier en daar sal daar lede wees wat hul teenstem sal notuleer of bietjie bespreek, maar dan word wetgewing netso goedgekeur, al word daar een of meer miljoen teen stemme daarteen ontvang.
ANC beheer en voer kontrole uit – hul woord is wet en verwys altyd na die 'demokratiese grondwet' .    Wat is die grondwet werklik aan die einde, as diegene wat hul daargestel het, nie veel beteken as daar soveel misdaad en veral korrupsie is.     Dit het niks met demokrasie te doen nie.
Hoeveel belastinginkomstes word daagliks gesteel.  Elke misdaad in Suid-Afrika het 'n teen reaksie.  Elkeen in die land word geraak.    Nie net die platteland of die in die ou reservate/ kroongebiede of tuislande nie.
*
George Soros financed the constitution of South Africa, parliament, black sash and legislations.  (others as well)
read:
Suid-Afrika Parlement /South Africa Parliament
SWART BEMAGTIGING EN REGSTELAKSIES WETGEWINGS DISKRIMINEER TEEN 3.5-4.5 BLANKES IN SUID-AFRIKA
BLACK ECONOMIC EMPOWERMENT AND AFFIRMATIVE ACTION AGAINST THE WHITE PEOPLE ONLY
Inhoudsopgawe B-BBEE Index
Met swart bemagtiging en regstellende aksie is en word daar slegs teen blankes gediskrimineer met oor die 100 wetgewings.  Allister Sparks het in 2004 (hierbo aangehaal) daaroor geskryf hoe sleg dit gaan met die swartes in die platteland, maar het hy ooit sy huiswerk gaan doen, veral Hansards en publikasies gelees oor veral grondeise en hoe dit toegeken is al sedert 1994.
Dit gaan sleg met sekere groepe, maar beslis nie vir almal nie.   Hoeveel foto's wat ons vandag sien, van metropole, stadsgebiede of selfs klein plattelandse dorpies, is regtig swartes (of ander), wat regmatige burgers van die land is?  Daar is reeds miljoene huise (HOP) (RDP) gebou en tog is daar oral 'n tekort aan behuising.  Hoeveel van die HOP huise word aan immigrante uitverhuur.
Grondeise (wetgewing) gee slegs kommunale regte aan daardie inwoners.   Geen titelaktes.
Agreements and Traditional leaderships
Traditional houses – South Africa
Begroting – tradisionele leiers 2019
December 2018
Traditional leaders South Africa: 8840
What perks are there for the traditional leaders
Ramaphosa's new cabinet, mp's and perks and traditional leaders
It is also written in their constitution.
South Africa: Traditional leaders
Investigation of HOP –   RDP houses  –  Tshwane  –   September 2018
Indigenous land (old homelands)  –  Trustland   –   CPA  landclaims
South African RDP housing projects scheme
RDP  HOP housing scheme  – title deeds
RDP  Housing Finance in South Africa
Ingonyama Trustland (Zulu people)
Traditional land and leaders  –  landclaims
Blankes kon nog nooit hierdie grondgebiede van die swartes / khoisan/griekwas net gaan afneem het nie.  Brittanje het alles reeds geannekseer vanaf 1815 ongeveer.   Identies dit ook met die twee onafhanklike Boere republieke gedoen.   Alle minerale geannekseer.
Diamonds/Diamante – Gold/Goud -MINERALS
Indien die Kommunale Grondregte wetgewing (CPA) in diepte ondersoek word,  word daar slegs kommunale regte gegee , met 'n sertifikaat wat niks beteken nie.   Die werklike eienaars is die regering self, dis volgens dokumentasie oorgedra aan die huidige regering na en selfs voor die 1994 verkiesing.
Ingonyama Trust is die ou Zoeloe gebied (reservaat sedert ongeveer 1815) en dit het voor 1961 slegs kommunale reg gehad onder die Shepstone beleid van die Engelse (1854).    Dus het daar absoluut niks verander na 1994 nie, behalwe dat hul roem dat 'apartheid' weg is, terwyl al hierdie gebiede onder die Trust en CPA wetgewings, grondeise toegeken is, met heelwat bates, trekkers, saad en finansiële bystand.   Natuurlik word dit verkondig blankes het hul grond gesteel.
Richtersveld –  KHOISAN AND CPA
Khoi san en Griekwas het groot gebiede ontvang met behulp van grondeise in 2007, soos die Richtersveld, wat voor 1961 'n Britse kroongebied was.   Hierdie gebiede was nooit deur blankes of Boere afgeneem nie, maar deur die Britse koloniale heersers.    Onder die Shepstone (1854) of die Rhodes wetgewing van 1894 (Kaapkolonie).
Dr Hendrik Verwoerd  – 8 September 1901-6 September 1966
Dr H F Verwoerd, Tuislande en Reservate
*
Dit was wyle Dr Verwoerd wat al hierdie ou gebiede (reservate) met die hulp van destydse swart leiers en wettige verkiesings in daardie gebiede verander het na Tuislande na ongeveer 1961, met die oog op volle onafhanklikheid.  Hieroor is hy vermoor, omdat hy gesien het 'n gemengde reënboognasie sal nooit werk nie, nog minder 'n vals vlag demokrasie.   Daar is duisende grondeise in die vorm van Trust en CPA gebiede oorgedra, met meer as 8840 tradisionele en verskillende Swart,  Khoisan en Griekwa leiers, wat almal mildelik salarisse en byvoordele uit die staatskas ontvang.
Swartes en Khoisan/Griekwas het na 1994 gekies om die weg van grondeise en trustgebiede te loop met hul tradisionele huise en leiers (aparte wetgewings), waar blankes nooit geken word in die saak nie.   Tradisionele leiers is net 'n instrumente, wat groot salarisse en byvoordele ontvang.   Hulle vorm 'n Trustee (trust) en is nie die wettige eienaar van daardie grond nie.   Hulle is en word as 'bestuurders' benoem om dit names die wat daar bly, te bestuur.  Lees maar die twee onderskeie wetgewings.   Ingonyama Trust is identies dieselfde as CPA (kommunale wetgewing).
ANC gaan nog trappies verder en het 'n EEN plan opgestel waarin die tradisionele leiers 'n groot rol speel sedert 2019.  (Ramaphosa en Zuma).
Met watter skippie vaar die ANC en hul bondgenote?   Brics of Statebond of albei?   Is dit hoekom die ou NP en Broederbond/Afrikanerbond in 1994 alles oorhandig het aan die ANC om alles eers te vernietig?  Let op al die korrupsie wat nou plaasvind.
British Empire and their colonial rules/flags
Commonwealth representative – Africa
Ramaphosa  – 2020  –  New Dawn –  NWO
Development of One Plans –  Ramaphosa
Ingonyama Trust is dus slegs vir Zoeloes, dit is so in hul eie wetgewing vervat.   CPA's daarteenoor word geregistreer en die grondeisers, wat daar woon moet hul eie leiers aanwys.   Richtersveld en vele ander gebiede (kroongebiede) is in 2007 deur Thabo Mbeki aan die Khoisan en andere oorhandig, met finansiële bystand, bates, saad en heelwat was produktiewe plase.  Vandag is daar feitlik niks oor daarvan nie, net 'n dorre gebied en afgebreekte strukture.  Dis nie net hier die geval nie, veel ander grondeisers het dieselfde pad geloop.  Dan wil hulle steeds al ons werkbare en produktiewe plase wat voedsel produseer,gebiede afneem sonder vergoeding.   Die einddoel beslis dieselfde pad as die NWO wat hulle in gedagte het.
Dit is ook bekend dat huidige regering (ook hul bondgenote)  (ook die 1955 manifes spel dit uit) wil wegdoen met eienaarskap van alles net om almal 100% volkome te beheer en kontroleer.
Apartheid oftewel aparte gebiede, hetsy dit nou kroongebiede of reservate was, tuislande of CPA en Trustgebiede, dit bestaan 100% met wetgewing onder die ANC-DA-EFF- en al die ander politieke partye wat ingesweer is onder hul eie grondwet.   Al wat plaasgevind het, wetgewing en name het verander.  Al daardie mense bly steeds daar en geen blanke is welkom daar nie, hul mag dalk huur, maar kan nooit enige grond daar besit nie.  Nie 'n huis of gastehuis nie.  As apartheid weg was, hoekom dan Trustgebiede of Grondeise?  Hulle beweer blankes het hul grond gesteel, dis alles leuens.  Ons kon nog nooit enige Kroongebied of Reservaat afgeneem het nie, Brittanje het dit onder haar koloniale ryk geannekseer, nie die Boere en Blankes nie.
Ons Boere republieke (sonder reservate en kroongebiede) is ook deur Brittanje afgeneem en geannekseer, met alle minerale in 1902.  Dit is tyd dat ons ook ons gebiede terugkry soos wat dit was voor 1902 toe ons buite die Statebond gestaan het.  Waarom is die Vredesverdrag van Vereeniging slegs deur Brittanje verbreek met Uniewording.  Ons het ons vryheid hiermee verloor en dit wat ons opgebou het daarna, is na 1994 totaal en al afgebreek, nes hul verskroeide aarde beleid.   Hierdie gebiede, die twee onafhanklike Boere republieke, behoort aan daardie nasate van die Boere.    Diegene wat immigrante uit Afrika daar geplaas het, moet verantwoording doen vir onwettige besettings.   Ons het nie in die Unie van Suid-Afrika gehoort nie en nog minder nou in 1994 saam in die vals vlag 'reënboognasie'.
*
READ ALSO VARIOUS ARTICLES , ALL RELATED
VERWANTE INLIGTING KAN GELEES WORD OP BLOK:
Responsibilities of Parliament
Suid-Afrika Parlement /South Africa Parliament
Suid-Afrika onderstebo – failed
South Africa- elites of parliament
Parliament  – Salaries 2020 – the elites
Jan Smuts – Churchill –  Rhodes  –  apartheid : British rules
This is how Sir Theophilus Shepstone later found the remnants of black refugees huddled together on self-created reserves. He just demarcated it in order to protect them from each other. The creators of the Bantustans were not the Boers or the Whites, it was a black man called Shaka.
Pass Laws  – British colony 1797
2022 Salaries of Traditional leaders
Traditional leaders South Africa: 8840
Photo sessions of traditional leaders in South Africa – still separately from each other.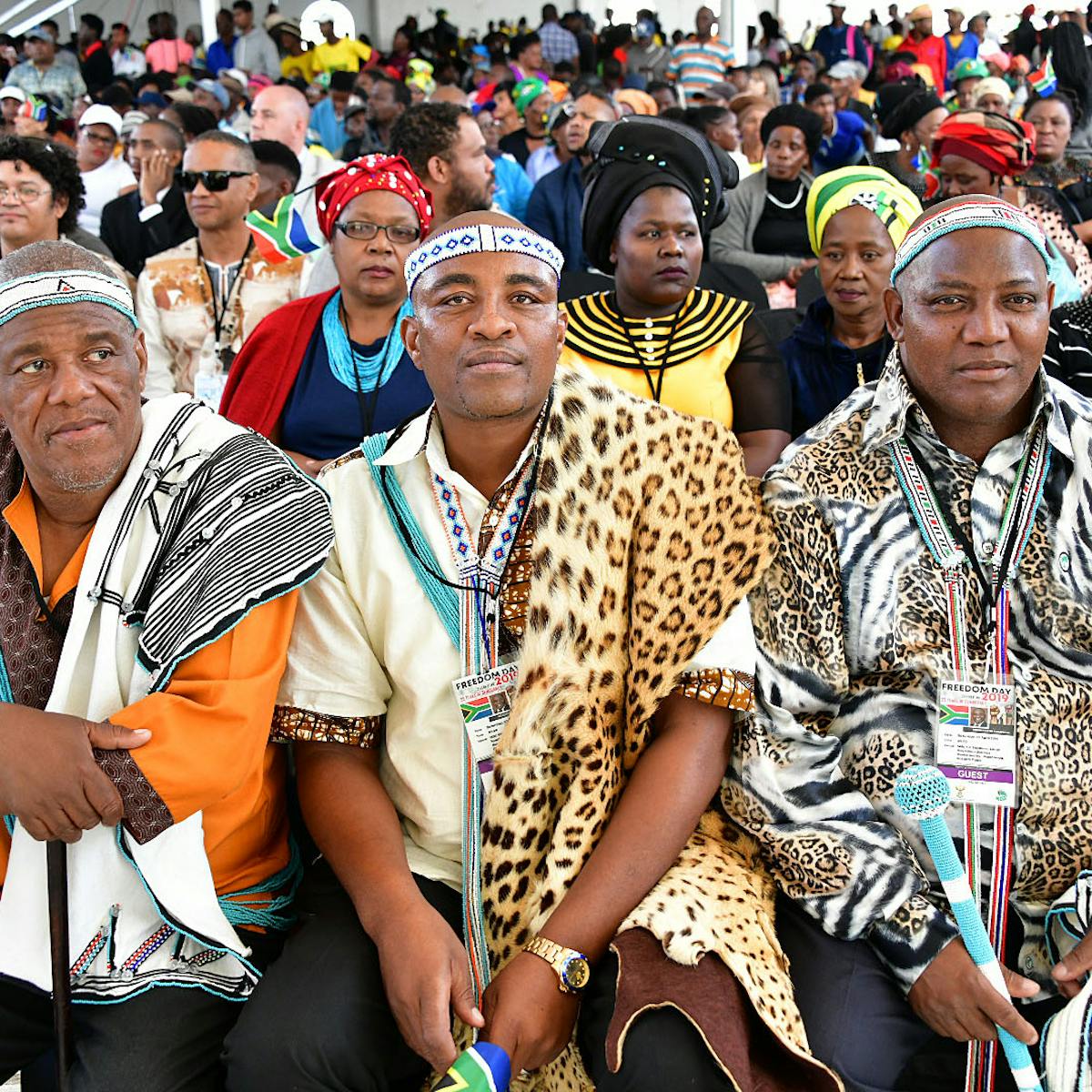 /
*
Wat is apartheid regtig – dit was niks anders dan segregasie – aparte gebiede wat reeds bestaan het in die vorm van reservate sedert 1840's.     Dus kom reservate uit die Britse koloniale tydperk en nie uit die 1948 regering wat dit geskep het nie.  Toe wyle Dr Verwoerd regering hierdie gebiede gekry het, was dit reeds bestaande reservate.     Hoe kan iets nuut geskep het as dit reeds bestaan het.    Alhoewel baie kleiner, het dit met jare ook groter geword en was dit nie die regering van 1961 wat mense daar ingeprop het nie.  Dit was reeds in die 1930's vergroot.
 Tuislande en Trustgebiede in Suid-Afrika
LEES – READ:
Segregasie – Apartheid
British called those different landareas , some reserves and others British crownland like Richtersveld.   Richtersveld is one of more than 6 CPAs that were handed over by Thabo Mbeki to Khoi san and others.  That followed the Mfecane wars, and it was until 1961 when name changed to Homelands and some are called now Trustland or CPAs.
Meer as 'n eeu gelede,  was daar rekord gehou van al hierdie Reservaat/Lokasie gebiede en hul presiese liggings, voorwaardes aan hoofmanne (chiefdoms).    Dit was na Mfecane oorloë aan swart etniese groepe deur die Britse kroon toegeken en beheer.      Die Shepstone Beleid (1848-1854) was van toepassing in hierdie gebiede.
Trustgebiede>Tuislande>Reservate
Segregation, separate legislations and CPA's or Trustlands for Black groups (claims) , Khoisan and Griqua peoples.  Nobody forced them after 1994, not even during the Homelands (under Dr Verwoerd) or Reserves and Crownland under the British empire (colony).
During the time of Late Dr Verwoerd, same areas were called Homelands (with official elections), but with the understanding and expectations to get their own fully independent countries to rule themselves with their own leaders.
*
CORRUPTION
Guptas – Suid-Afrika  – KORRUPSIE
Korrupsie vergaderings – Corruption – meetings
Corruption – Eskom – Parliament
ANC – Lethuli-house can of worms – "Nyani skeletons" – so-called "apartheid" (segregation) and 'white privileges"
Corruption under ANC sky high – Korrupsie hemelhoog onder ANC
Eskom – "Sabotage – corruption"
"the Kingmaker" – SA State capture
State capture – Zondo commission – Molefe – Gigaga – Guptas
Eskom – "Sabotage – corruption"
Eskom
Selfs Eskom word genoem, en dan kan Eskom nie voorbly om ons verder te belas met hoër tariewe vir elektrisiteit en voorsiening nie. Enige president moet en behoort verantwoordelikheid te neem vir hul dade en ook die ministers wat hul aanstel wat deel vorm van hul kabinet.
Sabotage inside Eskom 2020 report
Enel Green Power RSA (EGP) RSA
Onthou die IPP's … WHAT ABOUT:
Eskom>AREP>IPP – Ramaphosa>Motsepe>Radebe
Eskom: IPPP: B-BBEE- Karen Breytenbach
R131 billion for renewable electricity
Gordhan (what future with Eskom) – Ramaphosa
Eskom is a failure – Eskom se wiele is pap en leeggesuig
ESKOM – Trillians – Guptas – State capture
Capture of people – Black Empowerment – Zondo
Corruption Eskom SA Nuclear Korrupsie
Corruption – Eskom – Parliament
SA Parliament Eskom 2 September 2020
Eskom information and off grid systems
Eskom inligting en jaarverslae – Information
Eskom corruption – Michael Lomas
May 2020  Transformer theft  –  Diepsloot
Paul Holden SWI at Zondo Commission on Guptas
Ramaphosa – Corruption – Zondo
Lock down food parcel corruption South Africa
Concerns over corruption in vaccines' procurement
Corruption – ANC regime  – Covid-19
*
Anneksasie van twee onafhanklike lande deur Brittanje met die Anglo-Boere oorloë en daarna het Brittanje minerale regte geannekseer (goud en diamante) in 1902.
The two independent Boer Republics came under British control – the Orange River Colony and Transvaal Colony.
Two independent Boer republics
*
SO HELP ME GOD –  Ramaphosa and Phala Phala money
*
Kodesa liberale en kommunistiese grondwet skrywers
Afrikanerbond  –  Afrikaner-Broederbond in SA
Rina Venter – Legkaarte – die leuens
Dr Venter – NP previous government