Politieke partye kan maar elkeen hul eie stempel of beleidsdokumente formuleer soos hul wil – ondersteuners kan dit ook glo, maar is nie altyd die realiteit nie.   Partye in beheer van provinsies, is almal onderworpe aan die ANC se meerderheidsbesluite en wetgewings van Nasionale wetgewer en parlement – hulle almal sit ook in parlement.  Al word daar koalisies gevorm, op provinsiale en plaaslike owerhede vlakke, geld dieselfde Grondwet en nasionale wetgewing.   Politieke partye is oor die algemeen verteenwoordig in parlement, wat ook op provinsiale en plaaslike bestuursvlakke is.   ANC kaders en vennote beheer alles.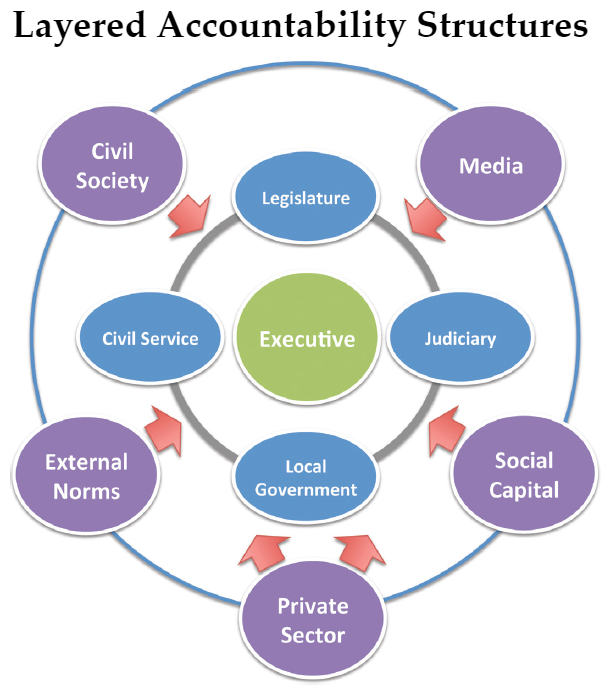 *

Daar is heelwat politici wat dink hul kan hul eie rigtings ingaan, tog is dit nie 100% so eenvoudig nie, want die Grondwet van 1996 en alle nasionale wetgewings is steeds daar om nagekom te word.   

Swart bemagtiging en onteiening is deel van die hele strategie om veral die konserwatiewe blanke volk veral ekonomies tot niet te laat word as volk, met hul kultuur, geskiedenis tradisies en taal Afrikaans. 

Daar is terloops 'n groot persentasie ander volke in SA wat Afrikaans magtig is en is Afrikaans nie die kleinste groepie wat dit praat en skryf nie.  Boere en Afrikaners deel hul taal met ander, net soos wat die Franse, Spanjaarde, Italianers ook hul tale op ander kontinente deel.     

Dit beteken nie dat ander wetgewings soos onteiening en swart bemagtiging nie deur al die ander politieke partye in SA Parlement gesteun word nie, inteendeel dit word, al beheer sekere politici 'n provinsie of plaaslike owerhede bly hul onderdanig aan die Grondwet en wetgewing.


*
FROM THE TOP, PROVINCES  AND NATIONAL GOVERNMENT
The Executive in each province is called the Executive Council and is headed by the Premier. Members of Executive Councils (MECs) are accountable to their Legislatures in the same way as the Cabinet is accountable to Parliament (Section 125 of the Constitution)


Provincial Legislatures
A provincial legislature is responsible for passing the laws for its province as defined in the Constitution. These laws are only effective for that particular province. Parliament may intervene and change these laws if they undermine national security, economic unity, national standards or the interests of another province.
https://pmg.org.za/page/structure-of-government
*

CONSTITUTION

Executive authority of provinces
(b) implementing all national legislation within the functional areas listed in Schedule 4 or 5 except where the Constitution or an Act of Parliament provides otherwise;

(6) The provincial executive must act in accordance with—
(a) the Constitution; 
Provincial intervention in local government
READ MORE:

https://www.justice.gov.za/legislation/constitution/chp06.html#:~:text=125.,the%20Premier%20of%20that%20province.&text=(g)%20performing%20any%20other%20function,or%20an%20Act%20of%20Parliament.
*
*
*


The EFF is the same as the ANC, but more radical.   They also believe that all land must belong to the state / government.  

The EFF submitted the motion about expropriation of all properties.  

*
EFF leader Julius Malema has been in talks with the DA to discuss the en masse resignation of MP's from both parties so that Parliament can be dissolved. In an exclusive interview with the SABC's Aldrin Sampear, Malema said the party will resort to this strategy in light of the failure of the Speaker of Parliament, Baleka Mbete to hold President Jacob Zuma accountable.

https://www.youtube.com/watch?v=aJUxVhlQjzM

*
EFF's motion for land expropriation debated in Parliament


*
*

The Democratic Alliance (DA) is the official opposition and the second largest political party in South Africa.    Our historic mission is to establish, for the first time in our history, a fair society which will enable the South African people to unleash their talents and ingenuity so that they can realise their full potential. We call this the Open, Opportunity Society for All.
THE LINKS

Helen Zille
From the 1980s onward she became involved in NGOs and activist organizations, including the Open Society Foundation, the Independent Media Diversity Trust, and the Black Sash. She also campaigned against vigilantism and repression in the Cape Town townships, and was part of the peace movement that worked to bring warring factions in Crossroads together.   
Before Helen Zille began her career in politics she worked as a political correspondent for the Rand Daily Mail, where she covered key political stories, such as the death, in police custody, of black consciousness activist Steve Biko. In 1977 she was able to prove that Biko had been tortured to death and that the official version of the story, which claimed he had died of natural causes, was false.
https://www.da.org.za/people/helen-zille-2

*

George Soros – OSF.SA (Open Society Foundation South Africa)

Board: Dr F van Zyl Slabbert (Chair), Ms Brigalia Bam, Mr Fikile Bam, Dr Alex Boraine, Mr G T Ferreira, Ms Mojanku Gumbi, Ms Leah Gcabashe, Mr Anthony Heard, Ms Rhoda Kadalie, Mr J B Magwaza, Mr Hans Middelmann, Mr Khehla Shubane, Mr Peter Sullivan, Ms Leah Tutu, Ms Helen Zille
The Open Society Fund was established in 1979 in the USA by Hungarian-born George Soros.

His intention is to promote "open societies", a concept he adopted from the philosopher Karl Popper. While there is no set definition of what an open society is, among the key elements are: reliance on the rule of law, the existence of a democratically-elected government, a market economy, a strong civil society, respect for minorities and tolerance of divergent opinion. Mr. Soros is the sole funder of this philanthropic network on which he expends $350 million a year. The network's central offices are the Open Society Institutes in New York and Budapest. Apart from the 25 national foundations, the network has many regional and international programmes, which provide administrative, technical and financial support to the foundations and related organisations. The OSF-SA draws on some of these central resources, but as most of our activities are specific to South African circumstances, our interaction with the work of other foundations is limited.
The OSF-SA was founded in Cape Town in 1993 and is controlled by a South African Board of Trustees consisting of 14 people prominent in public life and chaired by Dr. Van Zyl Slabbert.
http://academic.sun.ac.za/mathed/malati/OSFSA.htm
OSF.SA (Open Society) (open borders)- George Soros


Liberal Activists of George Soros's globalist empire are operating in South Africa under Open Society Foundation SA (OSF.SA).  He is part of the whole process and support as well as undermine the right of property ownership, in conjunction with the ANC in preparation of Zimbabwe-style landgrabs.

"reclaim the city" front
Racism and discrimination – B-BBEE and land expropriation

*
The Open Society Foundation for South Africa (OSF-SA) is committed to  promoting the values, institutions, and practices of an open, non-racial and non-sexist, democratic, civil society.    They are part of the Open Society Foundations network which includes these other African organisations:  OSISA, OSIWA, and OSIEA.     Their focus areas include the Information, Expression, and Accountability Programme, the Justice, Equality, and Rights Programme, and the Research and Advocacy Unit.

*
 Open, Opportunity Society for All
https://www.da.org.za/why-the-da
*

Alle lede van parlement is onder die 1996 Grondwet ingesweer as lede.


DEMOCRATIC ALLIANCE
To achieve the DA's objective of an Open Opportunity Society for All, the DA's economic and social policies are primarily aimed at creating the circumstances for growth and job creation.   In rural economies South Africa's history of racial dispossession has left the country with skewed patterns of ownership that excludes the majority of South Africans from land assets and inclusion in rural economies.
The DA supports a land reform process that achieves redress in rural communities, that promotes economic inclusion to lift rural people out of poverty, and supports growth and prosperity in the agricultural sector.
As land and land-use is intricately tied to food production and food security, policies that affect land ownership and land use must prioritise the need to ensure the continued supply of food at prices that are affordable to ordinary South Africans.
Progress in achieving equitable land ownership has been very slow and the ANC government's land reform approach has not been successful in establishing an emerging class of commercial farmers, in supporting subsistence farming to maintain and enhance food security, in addressing the insecure land rights of the millions of South Africans living on state-owned communal land, or in addressing the urgent land pressures in urban areas.
We must shift the focus of land reform from meeting targets to meeting needs.
The DA proposes an approach to land reform based on the following principles:
Land reform is a moral and political imperative and represents an opportunity to invigorate rural economies by giving rural dwellers greater access to productive assets.
The land reform programme must look beyond rural land and truly address the land needs of South Africans who have historically been excluded from land and property ownership, including the need for access to urban land and housing opportunities.
Our land reform strategy must be informed not by the need to achieve quantitative land targets, but by the objectives to (i) support a thriving commercial agricultural sector that can protect South Africa's food security, (ii) promote emerging small-scale farmers where economically viable, and (iii) alleviate poverty and support household food security through appropriate assistance for subsistence agriculture. The success of land reform should therefore be determined in terms of the livelihoods created or supported and economic value created, rather than the hectares of land transferred.
We must ensure that citizens in the former homelands enjoy their full rights as democratic citizens by giving them security of tenure on the land on which they live and farm.
Insufficient funding and institutional challenges in the Department of Rural Development and Land Reform cannot be allowed to undermine the land reform process.
Comprehensive support, tailored to the needs of beneficiaries as they move through the various stages of business development, must be understood and be one of the top priorities of the Department of Rural Development and Land Reform.
Stakeholders in the private sector and civil society can make an invaluable contribution to the success of land reform, and government departments must actively pursue partnerships and collaboration to achieve shared goals.
We need comprehensive data on land reform projects that will allow for the identification of common failures that must be addressed and the duplication of models that have been successful.
Confidence in key assets in rural economies must be restored through clarity on the approach to land reform.

https://www.da.org.za/policy/land-reform-policy

*

RELATED

Suid-Afrika Parlement /South Africa Parliament

Expropriation without compensation – ANC

Expropriation RACISM Onteiening

Onteiening – Expropriation (2021)

Article 25 of Constitution – Expropriation – Parliament-Afriforum

Blankes – SA – Whites

Codesa Constitution – Kodesa Grondwet

Grondwet beskerm niemand

Kodesa – "liberale en kommunistiese grondwet skrywers"

Grondwet SA Constitution

Codesa – Kodesa … failed

Fifteen key points on the ANC manifesto

Afriforum en liberale grondwet