What is the ongoing situation since the early 1990's under the specific so-called "democratic constitution?   Discrimination and racism is part of this so-called democracy.   Expropriation of land and other properties, from white people, falls under Section 25, also discrimination.   Black Empowerment Legislations (B-BBEE and EE) are published in the Government Gazette and is praised by various political and community leaders as well as in different sections of the community.   Tenders at all levels of government are examples where a lot of corruption is taking place.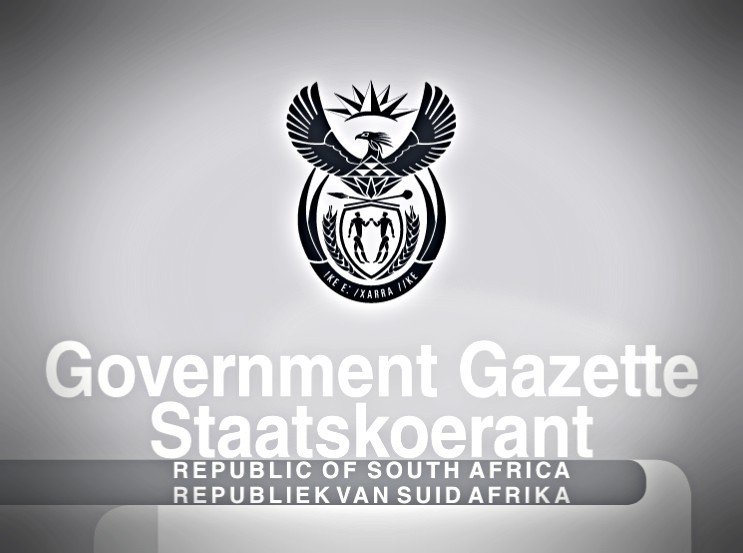 *
It is factually correct and provable that racism and discrimination are openly implemented against only the White minority people in South Africa.   It also has repercussions on other peoples that may have lost their jobs due to businesses having to close their doors.
Not only is it fueling violence and revolution in the country, but since 1994, many businesses and companies have closed their doors due to black empowerment and related legislations.   Many White (and other) citizens have already lost their jobs and are sitting on the streets without jobs and income.
Overseas Investors signed agreements (MOU) with the ANC government under the black empowerment legislation or they do not invest in the country. Therefore, this racist legislations drive the economic growth away from the country and unemployment with heavy crimes rules the country.
*
ZUMA
2015 – President Zuma to the Inaugural Session of the Presidential Black Economic Empowerment Advisory Co
*
Ramaphosa – racism and discrimination
President Cyril Ramaphosa has conceded that more still needs to be done to empower black professionals in the economic sector. He was speaking at the University of Mpumalanga during the launch of the twenty five review report.
>
RACISM AND DISCRIMINATION
We continue now with our discussion about President Cyril Ramaphosa's address yesterday, which outlined the economic reconstruction and recovery plan for South Africa. The president said that government is determined to create jobs for both those South Africans who lost their jobs due to the Covid-19 lockdown as well as those who had lost their employment prior to the pandemic. He also said that South Africa would have a new electricity grid by 2022. Kganki Matabane, the Chief Executive Officer of the Black Business Council joins us now to talk about the plan.
*
CONSTITUTION OF SOUTH AFRICA 1996
7. Rights
1. This Bill of Rights is a cornerstone of democracy in South Africa. It enshrines the rights of all people in our country and affirms the democratic values of human dignity, equality and freedom.
9. Equality
1. Everyone is equal before the law and has the right to equal protection and benefit of the law.
2. Equality includes the full and equal enjoyment of all rights and freedoms. To promote the achievement of equality, legislative and other measures designed to protect or advance persons, or categories of persons, disadvantaged by unfair discrimination may be taken.
3. The state may not unfairly discriminate directly or indirectly against anyone on one or more grounds, including race, gender, sex, pregnancy, marital status, ethnic or social origin, colour, sexual orientation, age, disability, religion, conscience, belief, culture, language and birth.
4. No person may unfairly discriminate directly or indirectly against anyone on one or more grounds in terms of subsection (3). National legislation must be enacted to prevent or prohibit unfair discrimination.
5. Discrimination on one or more of the grounds listed in subsection (3) is unfair unless it is established that the discrimination is fair.
36. Limitation of rights
1. The rights in the Bill of Rights may be limited only in terms of law of general application to the extent that the limitation is reasonable and justifiable in an open and democratic society based on human dignity, equality and freedom, taking into account all relevant factors, including ­
a. the nature of the right;
b. the importance of the purpose of the limitation;
c. the nature and extent of the limitation;
d. the relation between the limitation and its purpose; and
e. less restrictive means to achieve the purpose.
2. Except as provided in subsection (1) or in any other provision of the Constitution, no law may limit any right entrenched in the Bill of Rights.
<<>>
1993   Sanlam
<<>>
Black empowerment was started during 1993

New Africa Investments Limited, or NAIL, is a black-empowerment investment holding company in South Africa.
New Africa Investment Limited  (Nail) (by Sanlam)

SANLAM
Sanlam and Motsepe – Sanlam announces during 2018 that its BEE transactions is worth R11 billion – The broad-based deal also extends its partnership with the Patrice Motsepe controlled Ubuntu Botho.  (moneyweb) – there are much more to this around this table.
READ MORE:
Sanlam – Motsepe – Ubuntu-Botho – B-BBEE
*
The company says the proposed share transfer transactions would increase economic inclusion as new broad-based beneficiary groups –  focused on black women and youth.
READ MORE:
>
NAIL ordinary shareholders and NAIL "N" ordinary shareholders (collectively, "NAIL shareholders") are referred to the announcement to NAIL shareholders released on SENS on 2 November 2012, pertaining to the offer made by Primedia to acquire all of the NAIL ordinary shares and all the NAIL "N" ordinary shares in issue ("NAIL shares"), not already held by it ("offer shares"), ("offer").
The attention of NAIL shareholders is also brought to the circular dated 29 November 2012 which relates to the offer.
http://www.sharedata.co.za/data/000856/news.htm
>
New Africa Investments Ltd was founded in the early Nineties by Dr Nthato Motlana, with 16 per cent of Metropolitan Life, unloaded by an altruistic Sankorp in the cause of 'empawamenti'. The hammer behind Nail was token mlungu Jonty Sandler, who had earlier cost his bankers a bundle at Nasrec, and later had an allegedly sado-pederastic encounter with a security guard in a Himeville hotel room. The incident is still clouded by innuendo and rumour, since somehow it didn't come to court and now we'll never know if he was framed.
With Jonty under a stone on a poultry farm, living down his reputation as the Hammer of Himeville, there were moves to rationalise the holdings. Last year Metlife and a 60 per cent interest in Hertz were finally fissioned off as New Africa Capital, leaving the rump of Nail with a media bias. A couple of creative moves at Hollard saw the female empowerment group Wiphold buy Moseneke's quarter of Phaphama for R17 million. Sisulu wanted to sell out to Worldwide African Investments, but Safika, which already owned 9,9 per cent, got in first, having paid way over the top, R24 million, for a 34,9 per cent stake in Phaphama. This gave Safika control over Nail's R4 billion in assets, despite owning less than one per cent of the shares.
On the board of parent company Phaphama Holdings were Cde Dikgang Moseneke and former SABC supremo Cde Zwelake Sisulu – who shrugged off allegations that he had favoured the TV production company Urban Brew, a Nail subsidiary. But when Motlana and Sandler quietly planned to split R3.7 million in stock options from African Merchant Bank, shareholders kicked up an unholy stink. As Moseneke and Sisulu grovelled, Motlana and Sandler were forced to sell out; Hollard Holdings warehoused their shares in two trusts.
https://hsf.org.za/publications/focus/issue-27-third-quarter-2002/the-tale-of-nail
*
Who is Primedia?
Primedia, established in 1994, is a leading African focused media and advertising group targeting premium consumers on the move. We have a broad portfolio of broadcasting and out-of-home assets, covering a wide range of advertising opportunities including radio stations and in mall media.
The Primedia Group is owned by the Mineworkers' Investment Company (MIC), Ethos, the FirstRand Group and the Old Mutual Group (Old Mutual Private Equity and Old Mutual Specialised Finance) who are our major shareholders.
In addition to South Africa, Primedia currently has an established presence in several key African markets, including Botswana, Namibia, Zambia, Mozambique, Swaziland, Lesotho, Nigeria and Zimbabwe
Primedia is a proud Level 1 B-BBEE contributor
<<>>
<<>>
Swart bemagtiging en regstellende aksie wetgewings, is in die staatskoerant afgekondig en word deur politieke en gemeenskapsleiers goedgepraat.    Verskeie diskriminerende wetgewings is al vir dekades uitgevaardig.     Sommige lede van Kommunistiese regering slaan munt uit besighede wat swart bemagtiging 60-100% toepas waar aandele ruim uitgedeel word.
Dit is feitelik korrek en bewysbaar dat rassisme en diskriminasie openlik teenoor slegs die  Blanke minderheidsvolk ingestel is.   Verskeie Wetgewings is TEEN slegs Blankes ingestel en in staatskoerant afgekondig.  Dit het nagevolge op ander volke wat moontlik hul werk verloor het weens besighede wat moes sluit.
Tenders op alle vlakke van regering, is voorbeelde waar heelwat korrupsie plaasvind.       Dit hits nie net geweld en rewolusie aan in die land nie, maar sedert 1994 het heelwat besighede en maatskappye hul deure as gevolg van swart bemagtiging en regstelaksies gesluit.  Heelwat Blanke burgers het reeds hul werke verloor en sit op straat sonder werk en inkomste.
Oorsese Beleggers in die land moet saam die ANC regering hardloop en ooreenkomste aangaan onder die swart bemagtiging en regstellende aksie wetgewings of uitkoms in ander lande soek.   Dit wil së dryf die wetgewing ekonomiese groei weg uit die land uit.
*
GRONDWET VAN SUID-AFRIKA 1996
7.  Regte
(1) Hierdie Handves van Regte is 'n hoeksteen van die demokrasie in Suid-Afrika. Dit verskans die regte van alle mense in ons land en bevestig die demokratiese waardes van menswaardigheid, gelykheid en vryheid.
(2) Die staat moet die regte in die Handves van Regte eerbiedig, beskerm, bevorder en
verwesenlik.
9.  Gelykheid
(1) Elkeen is gelyk voor die reg en het die reg op gelyke beskerming en voordeel van die reg.
(2) Gelykheid sluit die volle en gelyke genieting van alle regte en vryhede in. Ten einde
die bereiking van gelykheid te bevorder, kan wetgewende en ander maatreëls getref.
(3) Die staat mag nie regstreeks of onregstreeks onbillik teen iemand diskrimineer op een of meer gronde nie, met inbegrip van ras, geslagtelikheid, geslag, swangerskap, huwelikstaat, etniese of sosiale herkoms, kleur, seksuele georiënteerdheid, ouderdom, gestremdheid, godsdiens, gewete, oortuiging, kultuur, taal en geboorte.
(4) Geen persoon mag regstreeks of onregstreeks onbillik teen iemand diskrimineer op een of meer gronde ingevolge subartikel (3) nie. Nasionale wetgewing moet verorden word om onbillike diskriminasie te voorkom of te belet.
(5) Diskriminasie op een of meer van die gronde in subartikel (3) vermeld, is onbillik, tensy daar vasgestel word dat die diskriminasie billik is.
>
36.  Beperking van regte
(1) Die regte in die Handves van Regte kan slegs kragtens 'n algemeen geldende regsvoorskrif beperk word in die mate waarin die beperking redelik en regverdigbaar is in 'n oop en demokratiese samelewing gebaseer op menswaardigheid, gelykheid en vryheid, met inagneming van alle tersaaklike faktore, met inbegrip van–
(a) die aard van die reg;
(b) die belangrikheid van die doel van die beperking;
(c) die aard en omvang van die beperking;
(d) die verband tussen die beperking en die doel daarvan; en
(e) 'n minder beperkende wyse om die doel te bereik.
(2) Behalwe soos in subartikel (1) of in enige ander bepaling van die Grondwet bepaal, mag geen regsvoorskrif enige reg wat in die Handves van Regte verskans is, beperk nie.
Click to access SAConstitution-web-afr.pdf
*
2003 – TAKE NOTE – B-BBEE AND EE IS NATIONAL LEGISLATION – DA WAS PART OF THIS LEGISLATIONS
B-BBEE – DA "policy"
Milpark Business School's head of research, Dr Sam Koma and Black Business Council's CEO, Kganki Matabane are discussing the DA's stance on Black Economic Empowerment policy.
*
At the United Nations:   Dismantle 'Harmful and Specious' Notion of Racial Superiority, Secretary-General Urges in Message on International Day against Discrimination.      21 March 2019.   The opposite is happening in South Africa today, where more than 100 legislations discriminated against the white minorities of South Africa since 1994 – even the so-called democratic Constitution of South Africa.
Discrimination and Racism – 21 March 2019
*
B-BBEE is racism and discrimination against all whites in South Africa.   Read the definitions as per "National Action Plan to Combat Racism, Discrimination, Xenophobia and Related Intolerance"  – The finalisation of the National Action Plan ( NAP ) was not achieved during the 2017/18 year. The process of finalising the Draft NAP will be concluded during 2018/19.
Swart bemagtiging teenoor blankes (NAP)
*
In South Africa, race legislations  are only against the white minority group of people (Affirmative Action and Black Economic Empowerment) that violated our white's human rights – the ANC, with other political parties,  destroyed our economical, cultural and social rights since 1994.  It is all written into their so-called "rainbownation"'s constitution with legislations.
Racism, Discrimination, Crime and Corruption – UN (prevention)
*
All B-BBEE / BEE / EE are racism and legislation that discriminate only against the White (Afrikaners en Boere) in South Africa.  It suits the government and all other political parties to have such cruel legislation in place against the whites in South Africa to cut white  wings and economy.
BLACK EMPOWERMENT SOUTH AFRICA
*
RAMAPHOSA AND HIS PROPERTIES, SHARES, ETC
*
RAMAPHOSA AND REPORTS OF B-BBEE
Ramaphosa voorlegging: Commission
*
RAMAPHOSA AND HIS COMMISSION
Ramaphosa – swart bemagtiging kommissie
*
B-BBEE AGAINST WHITES IN SOUTH AFRICA
BEE is racism and discrimination
*
EU SUPPORTED B-BBEE IN SOUTH AFRICA
*
ANC AND OTHER POLITICAL PARTIES PLANS ABOUT B-BBEE
*
This resource is hosted by the Nelson Mandela Centre of Memory, but was compiled and authored by Padraig O'Malley. It is the product of almost two decades of research and includes analyses, chronologies, historical documents, and interviews from the apartheid and post-apartheid eras.
*
"ONE PLANS" – a. The development of One Plans
Development of One Plans  – Ramaphosa
*
VIOLATION of the International Declaration of Human Rights.  Article 17.
Expropriation of land – Violation of international rights
*
It's been for several decades that the South African government (ANC and their other cadres in parliament) think the white people have no human rights or economic freedom.   Their leaders and even supporters don't see us as citizens in the country but as "settlars".
Equality and Dignity – violation of human rights: Afrikaners and Boers (all whites)
*
Genocide is a term used to describe violence against members of a national, ethnic, racial or religious group with the intent to destroy the entire group.