It's been for several decades that the South African government (ANC and their other cadres in parliament) think the white people have no human rights or economic freedom.   Their leaders and even supporters don't see us as citizens in the country but as "settlars".   The government, the ANC and most other political parties, use their so-called "democratic" constitution, as well as the necessary legislation to discriminate against the minority people, because our skin color is white.    The different black and other leaders use their positions of power to create hate songs and speeches,  sing and to kill us.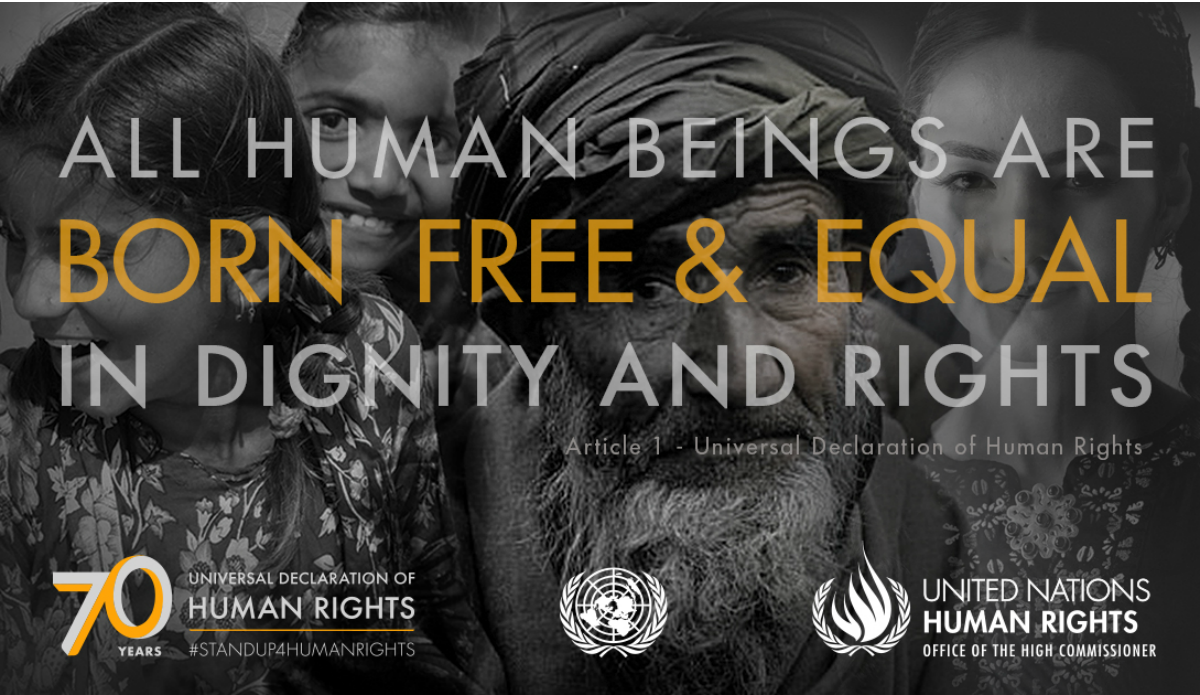 Thus, why then is it necessary to discriminate against us , the minority, that kill us? The ANC and all their communist fellows are not exempted from international crimes and prosecutions, which they have applied against the whites since 1994.
What is our solution?    Self-determination – full independence. 
When we live on our own, rule by our own people in an independence country, the ANC and other liberals don't have to worry about racist legislations against us, then they can focus on their own people as they did the past 25 years.
Apart from human rights violations (language, culture, identity and black empowerment), we as people and individuals are robbed of everything in live – how many of our people were killed and live in poverty because of B-BBEE since 1994.
The violation of human rights, discrimination and racism was once again confirmed on 18 December 2018 by the United Nations Secretary-General, António Guterres, that everybody has equal rights.

***
The Secretary-General – Message on Human Rights Day – 18 DECEMBER 2018
https://www.youtube.com/watch?time_continue=59&v=v7IZPGjEDjI
**
For 70 years, the Universal Declaration of Human Rights has been a global beacon – shining a light for dignity, equality and well-being … and bringing hope to dark places.
The rights proclaimed in the Declaration apply to everyone — no matter our race, belief, location or other distinction of any kind.
Human rights are universal and eternal.
They are also indivisible.  One cannot pick and choose among civil, political, economic, social and cultural rights.
Today we also honour the human rights defenders risking their lives to protect people in the face of rising hatred, racism, intolerance and repression.
Indeed, human rights are under siege around the world.
Universal values are being eroded.  The rule of law is being undermined.
Now more than ever, our shared duty is clear:
Let us stand up for human rights — for everyone, everywhere.
https://minujusth.unmissions.org/en/secretary-general-%E2%80%93-message-human-rights-day
***
Dis  vir etlike dekades dat die Suid-Afrikaanse regering (ANC en hul ander kaders in die parlement) dink ons blankes, individueel sowel as volk, het geen menseregte nie en wat ons ook nie as volwaardige burgers in die land beskou nie.     Skendings vind al sedert 1994 plaas en alles word so geplaas om ons in totale ellende en armoede te dompel.
Die regering, ANC en ander politieke partye, gebruik hul sogenaamde "demokratiese" grondwet asook die nodige wetgewing om teen ons te diskrimineer omdat ons velkleur blank is.   Hulle gebruik alle mag en kontrole vir swart bemagtiging teen 'n minderheidsvolk om ontslae te raak van die volk.
Hulle gebruik hul magsposisies om die massas op te sweep, sing om ons te vermoor en uit te wis.
Daar word dreigemente rondgegooi oor ons menseregte het en wat internasionaal eenvoudig ontken word.
Die skending van menseregte, diskriminasie en rassisme is weer eens op 18 Desember 2018 bevestig deur die Verenigde Nasies se Sekretaris-generaal, António Guterres, dat elkeen van ons gelyke regte het.
Die ANC en al hul kommunistiese genote is nie vrygestel van internasionale misdade en vervolgings nie, wat hulle sedert 1994 op ons blankes toepas nie.   Afgesien van die menseregte skendings (taal, kultuur, identiteit en swart bemagtiging) word ons as volk en individue, van alles beroof en selfs uitvermoor om te mag voortleef nie.