The company says the proposed share transfer transactions would increase economic inclusion as new broad-based beneficiary groups –  focused on black women and youth.  Sanlam said its shareholders had approved a package of strategic empowerment transactions that included issuing 5% of its enlarged issued ordinary shares to a new broad-based group of empowerment shareholders and Ubuntu-Botho.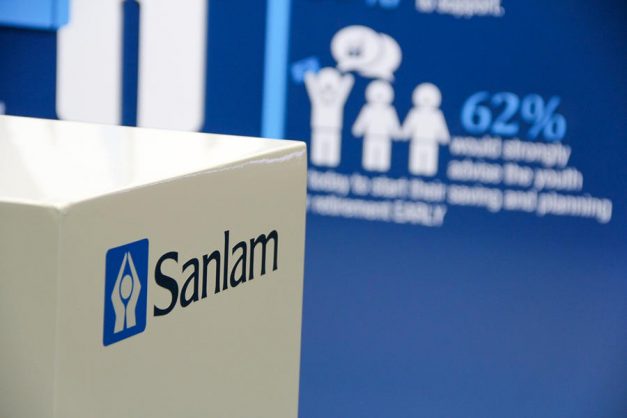 In October 2018, the Citizen reported that Sanlam said it planned to provide a R2 billion facility to its black-economic empowerment partner, Ubuntu-Botho or its subsidiaries, to support the execution of Sanlam's empowerment strategy to be a diversified pan-African financial services group.   Ian Kirk is the group's chief executive, said this was a very strong vote of confidence that would enable Sanlam management to forge ahead with the implementation of the transactions.
The proposed share transfer transactions would increase economic inclusion as new broad-based beneficiary groups.   They focused on black women and youth as well as Sanlam's South African employees – would participate in 80% of the new shares to be issued while Ubuntu-Botho would participate in the remaining 20%.
Sanlam increased its B-BBEE scoring to be a Level 1 contributor and would increase direct black ownership in Sanlam to over 18%;   black economic ownership would be increased to over 35%.   
Ubuntu-Botho Investments is Sanlam's empowerment partner and a financial services firm involved in asset management, private equity and insurance. It currently holds about 14.5% of Sanlam's issued shares, currently valued at about R17 billion.   Ubuntu-Botho was founded by billionaire businessman Patrice Motsepe, who serves as deputy chairman of Sanlam and also owns black-owned financial services company, African Rainbow Capital.
The empowerment strategy would be achieved by enabling Ubuntu-Botho to acquire, directly or indirectly, an interest in specific operating subsidiaries of the Sanlam Group and would also facilitate investment by Ubuntu-Botho in financial services companies that complement the broader Sanlam Group's vision and strategy.   Keep in mind that Sanlam, or any of its wholly-owned subsidiaries, would also acquire a 25% stake in African Rainbow Capital financial services, which would assist it in the execution of its South African strategy.
***
October 2018 – 100
Businesslive reported that Sanlam has and always will call Africa home. For the past 100 years, the group has been committed to investing in Africa's potential for emerging generations to inherit, and to creating a continent of "Wealthsmiths". This is evident in its expansion across 33 African countries and counting.
Much of the Saham Finances acquisition has already been approved and enforced across the continent with game-changing results for Sanlam's pan-African expansion vision. Currently subject to final regulatory approvals, the balance of the acquisition should be concluded soon.
He adds that the tri-partnership between Sanlam, Saham and Santam has positioned Sanlam as the go-to partner for multinationals in Africa and abroad. The group is increasingly finding opportunities to support other international insurers who are not based in Africa but have African clients. There is potential that he expects to grow as Africa takes its place as a global superpower.
Next up, Ngulube and Kirk have set their sights on the strong emerging markets of Egypt and Ethiopia. "It's impossible to stress how deeply our vision is interwoven with our roots in Africa. As Wealthsmiths, we're focused on ongoing opportunity creation for all Africans. There's unrivalled ingenuity and potential here, which we have the privilege of investing in," says Kirk.
***
In its 100 years in Africa, Sanlam has:
demutualised and listed on the JSE (20 years ago) – the largest initial public offering in the country's history at the time, more than trebling the number of JSE shareholders overnight;
shown sustained share-price growth – In 1998, a share of SLM was worth R5.85 and today it's more than 10 times higher at R79.21 (April 2018);
increased its market cap by R161bn since 1998;
championed SA's first major black empowerment deal; and
expanded into 33 African countries through the $1.05bn acquisition of Saham Finances, which is subject to final regulatory approvals.

***

Sanlam increases stake in Morocco-based SAHAM Finances

https://www.cnbcafrica.com/videos/2018/10/11/sanlam-increases-stake-in-morocco-based-saham-finances/

***

Insurance giant Sanlam came out with a very tidy set of results this morning. Headline earnings for the year to end-December dipped 1 per cent but normalised headline earnings — which exclude fund transfers — rose 18 per cent, and normalised headline earnings per share were also up 18 per cent, at 480c. Dividends increased by 8.2 per cent against 2016 and could have been even higher it is wasn't for the path of destruction carved through South Africa carve by wind and flames last year. This saw the biggest ever pay out by the insurer. Then there was a billion dollar acquisition of Saham that promises more business across Africa. CNBC Africa's Chris Bishop spoke to the Head of Sanlam Emerging Markets, Junior Ngulube and CEO Ian Kirk.
https://www.cnbcafrica.com/videos/2018/03/08/sanlam-sheds-light-on-the-1-05bn-saham-acquisition/

***
March 2018
Financial services group Sanlam yesterday announced that a subsidiary of its joint venture with insurer Santam would buy the remaining 53.37percent stake in insurance company Saham Finances for $1.05billion (R12.44bn).Saham has operations in 26 countries across north, west and east Africa, as well as the Middle East. It has 65 subsidiaries, a network of 700 branches and a staff complement of more than 3000 people, Sanlam said.

"The acquisition of 100percent of Saham Finances enables Sanlam to have a meaningful presence across sub-Saharan and North Africa, and is a natural extension of Sanlam's stated strategy. Saham Finances' overall performance has been in line with the original business case which was put forward when the initial acquisition of a 30percent interest in Saham Finances was considered, and the Saham Finances' management teams are working well with the Sanlam and Santam support teams.

https://www.iol.co.za/business-report/companies/sanlam-buys-out-saham-13669154

***

Sanlam – Motsepe – Ubuntu-Botho – B-BBEE