Afrikaner and Boer people – do the same – support and prioritize your own people all the way.  Do not think those care about us.
Black Umbrellas — a vehicle for radical economic transformation.
It is critical to make the fundamental foundational shift to an economy that supports the entrepreneurs who will be the businesses of tomorrow. By creating new markets, business models and employment opportunities, African business enterprises have the potential to set the economy in motion towards a brighter, more equitable future.
WHAT IS B-BBEE?   – RACISM, DISCRIMINATION AGAINST THE WHITE MINORITY (AFRIKANER AND BOERS) OF SOUTH AFRICA
*
B-BBEE – Funding of black industrialists
B-BBEE Strategy – South Africa – whites excluded
Racism and discrimination – B-BBEE legislation – Ramaphosa
B-BBEE – violation of white people's human rights – sport quotas
South Africa has one of the lowest levels of entrepreneurship in the world, contributing to about 35% of GDP compared to 60% in countries like India and Brazil and with 70% — 80% failure rate of small businesses in the country, Black Umbrellas has become a beacon of hope for many within the tough economic climate in South Africa that offers limited support to the backbone of the growth and sustainability of the economy — small to medium sized business community. BU's carefully designed vigorous business incubation program which focuses entirely on supporting small black businesses of the future with entry to market strategies and approaches, business management, mentorship and more has constantly been proven over time and time again effective by the quality of their business graduates.
Black Umbrellas Regional Manager in Richards Bay, Tebogo Matolo is handed a gift after a presentation at 5th Annual Richards Bay Industrial Zone SMME Fair
With net assets value of more than R1.1 billion, R634 million worth of salaries paid, 1450 small businesses incubated and 11 600 jobs created, Black Umbrellas is of an economic necessity and must be continuously backed and supported through donations, a well coordinated public relations effort to ensure this revolutionary movement is accessible to innovators and disruptors in African communities so we can realise the dream of economic development and transformation.
R1.1 billion net assets value, R634 million worth of salaries paid, 1450 small businesses incubated and 11 600 jobs created — How do we triple this effort?
Background
President Cyril Ramaphosa, Chairperson of the Cyril Ramaphosa Foundation, is deeply committed to the vision of Black Umbrellas as a catalyst in the development of entrepreneurs, a sector he has identified as critical to the empowerment of historically marginalised South Africans
Black Umbrellas is an enterprise development incubation organisation partnering with the private sector, government and civil society to address the low levels of entrepreneurship and high failure rate of 100% black owned emerging businesses in the African continent.
"Empowering black businesses, particularly your small-medium enterprises, is absolutely essential if we are going to transform and grow the economy of our country" — President Cyril Ramaphosa
When it was launched in 2004 as Shanduka Black Umbrellas (Now just Black Umbrellas) the institution committed itself to invest R100 million within 10 years. By the year 2010, the institution showed major growth. At that time it had just 2 incubators located in Cape Town and Johannesburg (hubs of South African economy). Through the institution's dedication of investing R100 million, by 2015 Black Umbrellas had eight (8) incubators in six provinces with six strategic partners. The year 2017 saw major milestones to this institution; The name of the institution was rebranded from Shanduka Black Umbrellas to simply Black Umbrellas.
The Black Umbrellas (BU) offering
The programme focuses on promoting entrepreneurship as a desirable economic path, and nurturing 100% black-owned businesses in the critical first three years of their existence through the provision of nationwide incubators.
Black Umbrellas follows a certain project approach which has been tried and tested for success to select and train their small business clients. Applicants have to go through the following steps:
Recruitment and Selection: After a small business owner has decided they would like Black Umbrellas to be their home for the next three years, they are sent an online form to fill up as applicants into the institution. They are then taken through sections of this stage which includes orientation, pre-feasibility and the institution determines if such entrepreneurs are fit enough to join the program.
Pre-Incubation (3 months): By this stage an entrepreneur is almost into the program. For three months, the entrepreneur attends classes at least once a week where he/she is taught the basics of business. The team at Black Umbrellas ensures the compliance of the entrepreneur's business and assists on the development of the business plan that investors can invest in using their detailed and tested business plan templates. Finally, at the end of this period, a group representing Black Umbrellas stakeholders are invited to listen to your business pitch and determine if you are viable for their three years incubation program or not.
Tebogo Matolo, engaging a young entrepreneur, Mfundo Saint about the BU story as well as offering.
2300% increase in turnover, about 2 million percent net profit increase and hired four more people
Ignition and Integration (3 years): For those who are lucky enough to go through the whole process and end up at this stage, the real work begins. Black Umbrellas ensure that the business implements their business plan, the business owners develop their technical skills and that the business is market ready. The work to ensure that the business offers stable jobs and market-related salaries, increases its net assets value and net profit begins. This is the grinding stage. The stage where entrepreneurs show their sweat and tears.
Success Stories
With over fourteen years, Black Umbrellas has more than 1450 success stories.
Sakiprint
http://www.tuugo.co.za
***
TRANSFORM SA – The quarterly journal for a Transforming Nation
INTRODUCTION
"Transform SA" is a business to business quarterly journal that disseminates information relating to transformation within the private and the public sector. The editorial content of this highly sought after publication is driven by the ever-changing business and government environment in concert with the passion to educate the South African citizenry about transformation in the context of South Africa particularly for economic growth and the advancement of underprivileged communities. With this in mind Transform SA aims to examine individuals that were and are involved in South Africa's transformation journey with a view to encourage the vision of all South Africans working together while providing a well rounded review on the success of transforming businesses.
This journal celebrates success stories of transforming companies through interviews with the men and women driving these organizations which have contributed immensely to South Africa's transformation. Transform SA speaks directly to decision-makers across the SADC region regarding SA's transformation in terms of management, policies and strategic direction in the public and private sector. Well researched editorial content gets contributed by industry specialists, business analysts and some of the best business leaders, political analysts and politicians in Southern Africa.
DEMOGRAPHICS & DISTRIBUTION
TRANSFORM SA DISTRIBUTION INCLUDES: JSE listed companies, associations, chambers of commerce, decision makers in national and provincial government departments, municipalities, members of various diplomatic corps, captains of industry, think-tank organizations, local and international embassies, academic and research institutions, policy units, NGOs, the international development community, verification agencies, first class and business lounges at major airports, all archived copies available on-line.
BUSINESS ORGANISATIONS: Black Business Council (BBC), BUSA (Business Unity South Africa), BMF (Black Management Forum), NAFCOC (National African Federated Chamber of Commerce), SACCI (South African Chamber of Commerce and Industry), BLA (Black Lawyers Association), SABEF (South African Black Entrepreneurs Forum), LGBN (Local Government Business Network), BITF (Black Information Technology Forum), ABSIP (), SAICA (South African Institute of Chartered Accountants), SAWIC (South African Women in Construction), BBEC (Black Business Executive Caucus ), SAIBPP (South African Institute of Black Property Practitioners) BWASA (Black Women's Association of South Africa)
READERSHIP PROFILE: MDs, CEOs, Directors, Office of the President, Ministers, Deputy Ministers, DGs, DDGs, Premiers' offices, Mayoral Offices, Municipal Managers, Vice Chancellors, Supply chain Management, Parliament officials, BBEEE Consultants, Senior Engineers, National council of provinces, Provincial Legislatures
EDITORIAL CONTENT: Transformation, Procurement, CSI, Economy, Investments, Social Development, Law, Politics, Education and Skills development, SMME development, Media, International relations, Finance, Logistics, Industries – Construction, Manufacturing, Maritime, Fishing, Logistics, Transport, IT, Aviation, Banking
ADVERTISING PARTICIPANTS
Alexander Forbes, Cape Peninsula University of Technology, Public Investment Corporation, Depart mentof Transport, Department of Constitutional Development and Traditional Affairs, University of Johannesburg, University of Limpopo, West Rand District Municipality, Merafong Municipality, Mogale City Municipality, Randfontein Municipality, Mogaswa Attorneys, Vuza Group, Motani Lounge, Carter Harris, Execujet, Indwe Financial Services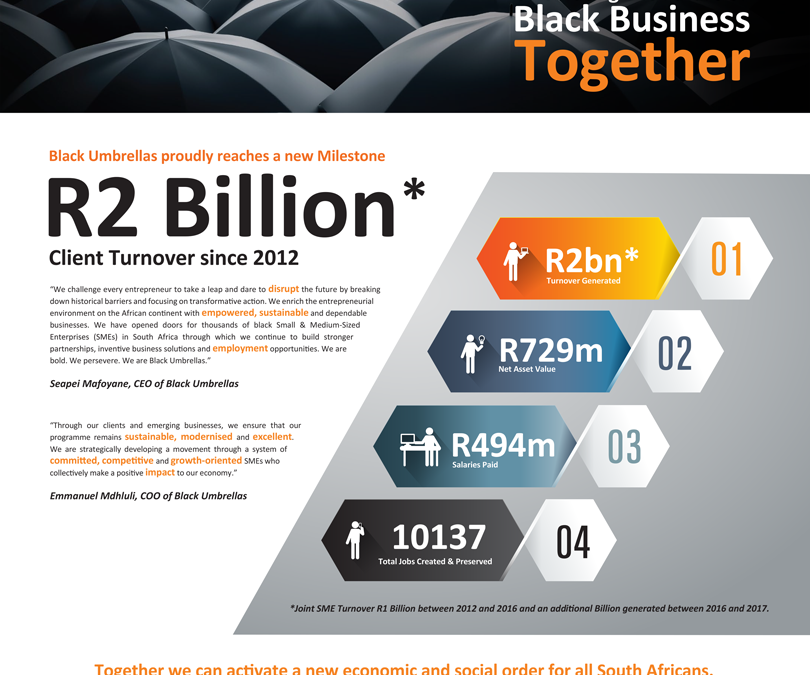 *