There is a double standard at play here in South Africa with B-BBEE legislations – it is not only normal crime, corruption and murders.   To discriminate against any race group ( in South Africa ) is an international crime and violation of our people's human rights.    Most political parties in parliament in South Africa since 1994, as well as their respective supporters, have been engaged and involved in racism and discrimination laws against the Boers, Afrikaners and all white minority group of people) to destroy them economically and socially.  They also discriminate against our language Afrikaans.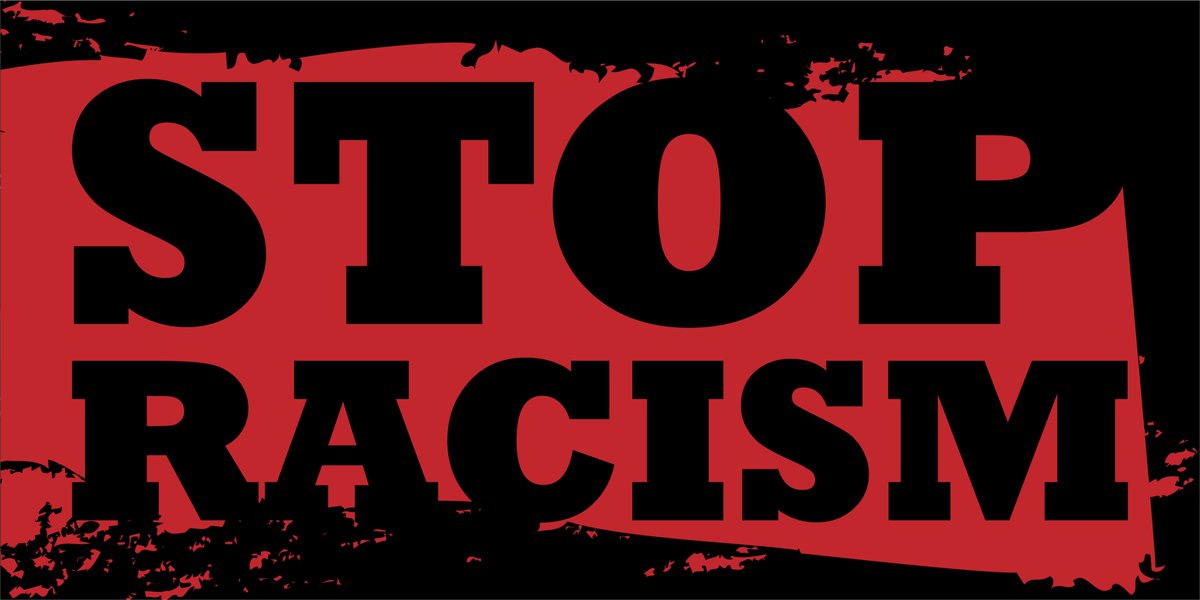 *
21 MARCH – International Day for the Elimination of Racial Discrimination
The UN General Assembly resolution 2142 (XXI)(link is external), adopted on 26 October 1966, proclaimed 21 March as the International Day for the Elimination of Racial Discrimination to be commemorated annually. On that day, in 1960, police opened fire and killed 69 people at a peaceful demonstration in Sharpeville, South Africa, against the apartheid "pass laws". Proclaiming the Day in 1966 which signifies the struggle to end the policy of apartheid in South Africa, the General Assembly called on the international community to redouble its efforts to eliminate all forms of racial discrimination.
*
If your B-BBEE scorecard does not reflect your best efforts, then it may be time to revise your policy, re-acquaint yourself with the legislation and change your approach.  The B-BBEE Act that was promulgated in 2003 (and amended in 2013) was based on a strategic plan for Black Economic Empowerment.   The first BEE Act was signed by Nelson Mandela.   Ramaphosa was chair person of the Commission of B-BBEE.
Those legislations are even in the Constitution.
B-BBEE Strategy – South Africa – whites excluded
VARIOUS ARTICLES
Inhoudsopgawe B-BBEE Index
*
Several B-BBEE/EE legislations have been promulgated and implemented in South Africa to make it "legal", to show everyone here who is in charge, and on other continents, how "legal and effective" they are with the implementation of racism and discrimination against the whites – their own communists political correctness.  The SA Parliament are also guilty of violating our rights – even with sport quotas.    This is ongoing since the early 1990's.
As long as there are B-BBEE legalislations, all is not well with everybody, especially not with the minority white people in this country.  We as people do need our own independent country with our own leaders in place, we do not need such hate, violations, crime, corruption and discrimination against us.
Obvious, if you see all the different donors (financers) on the webpages and take note of the offices of different Ambassadors, Consuls of different countries, etc, they are all satisfied with the violation, the discrimination and racism against whites in South Africa.
Same happened on all sport fields today.  Who are the winners of all the B-BBEE legislations and quotas – not the person on the sport field?
In the meantime, start own private clubs for our children and players – we do not need to cry the whole time.   Focus on own businesses for our own people, train own people to work for you.   We have to build again until the day we have our own country.   Focus on safety and security as well – that is very important to make use of own people.  Our grandparents did that, we can do that as well.
***
Quote
THE DIFFERENT SPORT FIELDS
After all, the Olympic Charter proclaims that the practice of sport is a human right:
'Every individual must have the possibility of practising sport, without discrimination of any kind and in the Olympic spirit, which requires mutual understanding with a spirit of
friendship, solidarity and fair play. The organisation, administration and management of
sport must be controlled by independent sports organisations.  

It is unfortunately true that inequality is still rife in South African society and also in its sport. Widespread poverty and a lack of proper sporting facilities in previously disadvantaged communities remain significant hurdles in the way of the achievement of real transformation.

Both Cricket South Africa and the South African Rugby Union have recently reintroduced racial quotas, requiring that a certain number of 'players of colour' are included in teams. Andre M. Louw, Senior Lecturer at the School of Law, University of KwaZulu-Natal, examines the history of racial quotas in South African sport. He highlights examples of instances where teams have not been allowed to compete, or athletes have been denied medals due to their failure to meet racial quotas. He examines whether such quotas fit with the Olympic Charter and South Africa's Constitution, as well as assessing the practicality of such measures and whether they contribute to fair inclusion or breed resentment in sport.

Both Cricket South Africa and the South African Rugby Union have recently reintroduced racial quotas, requiring that a certain number of 'players of colour' are included in teams. Andre M. Louw, Senior Lecturer at the School of Law, University of KwaZulu-Natal, examines the history of racial quotas in South African sport. He highlights examples of instances where teams have not been allowed to compete, or athletes have been denied medals due to their failure to meet racial quotas. He examines whether such quotas fit with the Olympic Charter and South Africa's Constitution, as well as assessing the practicality of such measures and whether they contribute to fair inclusion or   breed resentment in sport.

These measures, while ostensibly implemented by private sports federations, are the direct consequence of the policies of the African National Congress (ANC) government. This liberation movement of the late great (and recently departed) Nelson Mandela has, since it assumed power, frequently been criticised for its pre-occupation with race and continuation – reminiscent of apartheid – of divisive race-based policies in a number of spheres . While government spokespersons have in the past (sometimes quite disingenuously) denied involvement in transformation measures as implemented by sports federations, government has for years been actively pushing transformation in the previously 'white sporting codes' through the signing of 'transformation charters' with sports federations and other means, and such government agenda has also found its way, very prominently and quite controversially, into the country's sports legislation. While, of course, morally laudable in light of the country's past and the fact that South Africa is still one of the most unequal societies in the world, the moral justification for redress of past disadvantage should however not obscure the fact that these 'transformation' measures are unconstitutional, illegal and, frankly, nonsensical. 

Space does not allow for more detailed recounting of the practical application of such race quotas, but their legitimacy under law needs to be interrogated briefly. South Africa's Constitution contains a Bill of Rights, which is generally recognised as one of the most progressive of such instruments to be found anywhere in the world. Section 9 of the Bill of Rights contains the equality clause, which provides that everyone is equal before the law and is entitled to equal protection under law. This section also provides for the passing of legislation to promote equality. The Constitutional Court has endorsed a notion of substantive equality , i.e. the promotion of equality of outcomes as opposed to a formal notion of equality which merely requires equal treatment of persons.

The pursuit of substantive equality under the Bill of Rights has spawned a number of legislative interventions. In employment, the Employment Equity Act of 1998 (or EEA) prescribes the application of race-based affirmative action by designated employers in order to attain the  equitable representation of 'designated groups'.   In other contexts, the Promotion of Equality and Prevention of Unfair Discrimination Act of 2000 (or PEPUDA) prohibits unfair discrimination on a number of grounds (including race), and promotes the achievement of equality on the basis of race and other grounds. A detailed evaluation of the relevant legislative instruments is beyond the scope of this piece, but I will focus briefly on a few pertinent aspects.

The South African Games, held in Port Elizabeth in March 2004, were tainted by an incident where a young white tennis player, Adele van Niekerk, was stripped of her medal by tournament director David Kampele, apparently because her team did not meet the required '50% black' quota as prescribed.  A month earlier, white athlete Erna Wedemeyer's team was disqualified from the South African Life Saving Championships because they did not comply with the prescribed racial quotas. 

In social discourse in South Africa, it is viewed as politically incorrect to question aspects  of transformation, and politicians and others frequently play the race card when detractors (if they happen to be white) express their concerns about the practical experience of transformation.   Perhaps the most surprising thing about these racial quotas in South African sport is that nobody – specifically, no athlete – has ever challenged their legality before a court of law.

Submissions on the illegitimacy of such measures by a civil rights group made to the international governing body in one of the country's most prominent major sporting codes in 2007 were met with the response that the proper forum to vent these issues is the country's domestic courts. Plans at the time to take the matter to the Court of Arbitration for Sport (CAS) in order to obtain an opinion in terms of CAS Rule 60 came to nought (presumably because of the costs involved). When one considers how frequently
international governing bodies decry political interference in 'the game' by domestic governments (FIFA is a prime example), it is surprising that no such body has to date taken the South African government to task for its political interference in pursuing a race-based social engineering agenda in sport.

Having mentioned FIFA, however, it should be noted that the South African government has never questioned the level of racial representation of the national football team, which has frequently fielded a team made up exclusively of black African players. Is there a double standard at play here? Or does such an all black (with apologies to New Zealand readers) football team not draw attention because it represents the ideal of what the ANC government is ultimately striving to achieve?

*

Andre M. Louw
'This article was originally published in World Sports Law Report Volume 12 Issue 2, February 2014.   The original can be accessed here
[http://www.e-comlaw.com/world-sports-lawreport/article_template.asp?Contents=Yes&from=wslr&ID=1636]'
READ MORE:
https://www.supersupporter.net/downloads/AM-Louw-Quotas-in-sport.pdf

Charter


*
LIBERALS OVERSEA
The different liberal governments overseas, were quick to judge the previous government (and us) , (before 1994) and "demolish" the system of so-called "apartheid" or "segregation of peoples (homelands)" as a crime, but today the same offices are just observers of the ""same crime"" in South Africa with Trustlands and CPA's (landclaims).   It was only a change of name.   With respect to all those leaders they made the choices during the Codesa and Contralesa discussions before the 1994 discussions.
If you go further and compare the system of segregation to self-determination of people within the United Nations treaties, signed by the ANC, all people's have the right to rule themselves.     Why were the previous system then dismantled?   Self-determination did not start in 1994 for peoples – is a human right.
***
2012 INTERVIEW – People have a human and international right to rule themselves in their own territories and also independently like France, Switzerland or Sweden do.  Being part of the chaos we are in today, is full self-determination our only solution and it includes any kind of federal systems, as the majority of areas already, will form the federal government – today's murders and tortures are worse than any other country in the world.   We already have 8840 traditional leaders with CPA's or Trustland areas (old homelands are not gone).
Self-determination – Onafhanklikheid
*
2012 – The rights of people to self-determination had been internationally recognised by all the leading powers of the previous and nothing has been changed.   Every people have a right to rule themselves.   It was accepted since 1961, when we have a new page without the British empowerment, that the other constituent peoples of South Africa, should enjoy the same right in the territories that they had always occupied since 1854 under British rules after they annexed all those areas – even the two Boer Republics. READ MORE:
Selfbeskikking – Self-determination
***
With all those same offices and observers in place in the big cities of South Africa, they gave their blessings and even finances to an identical situation after 1994.   Those same peoples and their children in the homelands, are still living in segregation at the same places , with their own legislations, all separate from each other.  That is the real situation in South Africa – one big fat lie
***
The "new history" in Afrikaans to school children in South Africa:   "Blacks from South Afica were not used as slaves".
History Lies – Sosiale wetenskap leuens > 1994
*
In South Africa over the last 25 years, white oppressors were replaced by black oppressors, white masters by black masters and white billionaires by black billionaires, Mohale told Eusebius McKaiser in an interview on Radio 702.
ANC govt 'killed' more black business, black professionals than NP
***
Die ANC, ander politieke partye, ministers asook hul onderskeie ondersteuners is al vir 25 jaar besig met rassisme en diskriminasie teenoor die Afrikaner en Boere (die blanke minderheidsvolk) in Suid-Afrika om hul ekonomies en maatskaplik te vernietig.   Watter menseregte van ons is nog nie vernietig nie.    Onder kommunisme en liberalisme gaan dit nie herstel word nie.  Nie met al die wetgewing in plek en dit wat nog in die pyplyn is nie.