It was stated by Engineering news on 21 May 2020 that units 3 – 6 of Eskom were shut for 75 days on January 26 to address defects that emerged, mostly in relation to the boiler plant, after the unit entered into commercial operation in June last year.   The defects are believed to be generic to all units installed to date at both Medupi and Kusile, preventing them from attaining output levels in line with their 790 MW-plus nameplates.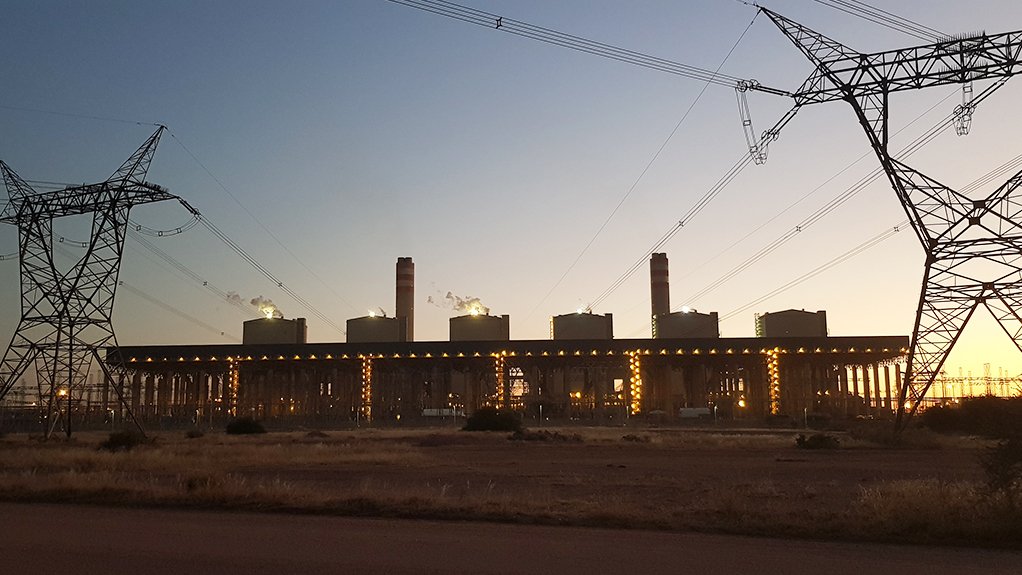 *
COO Jan Oberholzer confirmed on May 21 that Unit 3 began producing at a capacity of 793 MW after the outage, which was completed on schedule, notwithstanding work restrictions imposed on site as a result of the Covid-19 lockdown. It was, on average, injecting 729 MW of that output into the grid.

He also announced that, despite an ongoing assessment of the efficacy of the remedies, which would endure for up to four months, Unit 6 was undergoing similar modifications, owing to Eskom's confidence in the modifications made.     Medupi Unit 1 would be similarly repaired in May, followed by units 4 and 2 in July and August, while Unit 5 was scheduled to enter a 75-day outage in November.

Eskom and Mitsubishi Hitachi, to boiler supplier, have reportedly agreed to share the commercial burden of the defect repairs on a 50:50 basis, but no final cost estimate has been provided.   A process is also being established to determine liability for the defects and, once that process is been concluded, the party liable will refund the other.

Eskom is still working on cost-to-completion estimates for Medupi and Kusile of R145-billion and R161.4-billion respectively. However, many commentators warn that these costs are likely to rise further.    All going to plan, Eskom intended handing over Medupi to its generation division, headed by newly appointed divisional MD Bheki Nxumalo, by the end of the financial year.

Similar modifications will also be implemented across the Kusile units.

Oberholzer also confirmed that the Eskom board had been briefed in April on a proposal to explore alternatives to the installation of flue-gas desulphurisation (FGD) units at Medupi, a requirement of the 2010 World Bank loan of $3.75-billion.   He said that retrofitting the units with FGD would involve capital expenditure of more than R35-billion, which would be difficult in light of Eskom's financial constraints.   It would also make the power station far more water intensive and reduce its overall nameplate capacity by 90 MW.

The request was for the board to provide the executives with six to nine months to assess alternatives that nevertheless honoured Eskom's air-quality commitments to its financing partners, including the World Bank.   "So at this point in time, we are engaging all the various stakeholders to discuss the FGD matter."

CEO Andre de Ruyter added that Eskom had a "good, open and constructive" relationship with the Wold Bank and revealed that he would be meeting with senior bank officials again in late May.   "We are continuously clarifying, exploring and making sure that we remain aligned and committed on the various terms of the agreements that we have entered into," De Ruyter said.

https://m.engineeringnews.co.za/article/as-eskom-rolls-out-boiler-fixes-to-other-medupi-units-it-confirms-fgd-talks-with-world-bank-2020-05-21
*
Video on 21 May 2020 – As Eskom rolls out boiler fixes to more Medupi units, it confirms FGD talks with World Bank – Electricity utility Eskom is rolling-out design modifications made recently to Medupi Unit 3 to Medupi Unit 6, rather than waiting for the results of an evaluation of the fixes, which is proceeding in parallel.
*
Article 13 May 2019 –

CAPE TOWN — A veteran former Eskom power station designer has diagnosed the main problem and suggested a fix for Medupi and Kusile power stations, now several years beyond their completion dates and costing the nation more than R300bn extra.  Alex J Ham was Chief Engineer, Power Station Design, at Eskom where he worked for 30 years before retiring in 1994. He directed research on the unique slow-burning characteristics of South Africa coals and insisted on larger boilers and tube mills to enable the vital extra grinding of the local coal. He has it on good authority that the boiler contractor for Medupi and Kusile only had previous experience with (faster-burning) coals in Australia and Japan. This means that the boiler internal volume and dimensions at the new stations are too small for our slow-burning coal. This, plus a cut-price switch from the original tube mills to vertical mills, is responsible. In order to restore full capacity, the only option is to change the vertical mills to tube mills similar to those used at Lethabo and Kendal power stations. While this involves major construction change, it's possible and worthwhile, changing the combustion behaviour in the entire boiler and taking two years to complete (at Kusile). Serious fuel for thought. – Chris Bateman

…

Boiler problems at Medupi and Kusile

The boiler contractor for Medupi and Kusile only had previous experience with coals in Australia and Japan, but never with South African coals. I have been advised (by third parties) of the problems being experienced at these two new Eskom plants, and with the limited information available to me, I conclude that these major problems are due to the following factors:

The boiler internal volume and dimensions are undersized for the slow-burning coals used.
The flue gas velocities are too high, causing excessive erosion of the burners, as well as of the furnace tubing.
The change during the early contract stage from the tube mills originally specified, to vertical mills, was a major error. The change was proposed by the boiler contractor with a price reduction, which Eskom accepted. The pulverised coal fineness required cannot be achieved, and the mill wear will be excessive.

Possible corrective actions and way forward

To my mind, the possible available corrective actions and way forward are:

It would not be realistic to attempt to beneficiate the coal to improve its reactivity. This would only reduce the ash content, but the cost could not be justified.
The source of the problem is the coal pulveriser mills not being able to produce the more stringent fineness required. This results in coal/char particles burning higher up in the furnace, causing excessive reheater temperatures, etc.
One could attempt to increase the rotational speed of the vertical spindle mills by at least 15%. This would require gearbox modifications. It would also result in increased mill internal wear, but could improve the fineness of the pulverised coal produced.
In my opinion, the only real option for a solution is to change the vertical mills to tube mills of similar to those used at Lethabo, Kendal, etc. This should be done to the uncompleted units at Kusile first. This is a major construction change, but in my view, possible and worthwhile, and would change the combustion behaviour in the entire boiler. There would be two years to complete the change on the last units at Kusile.
It is most likely that output of the boilers will have to be de-rated, as the furnaces are undersized, and the existing coal mills are incapable of achieving the required fineness at their full output rate.

https://www.biznews.com/thought-leaders/2019/05/13/eskom-medupi-kusile

>
At twitter …

The man is spot in. I've worked on those mills, they are not operating well and continously breakdown due to a combination of inferior assembly or part combinations.
*
May 2019
*
FRAUD and CORRUPTION

Hawks spokesperson Brigadier Hangwani Mulaudzi confirmed the arrests to Business Report, saying that the crimes related to matters at the troubled Kusile. He said the alleged fraud and corruption at the power station was to the value of about R745 million.    A multi-disciplinary task force has been established to investigate President Cyril Ramaphosa's claims of sabotage at Eskom that led to last week's unprecedented Stage 6 load shedding.

https://www.iol.co.za/business-report/companies/former-eskom-senior-managers-arrested-for-r745m-kusile-fraud-corruption-39475392
*
Video 2018 – Ted
According to Eskom R150 billion is necessary to finish Kusile, but in India a power station was built within 4 years with R35 Bilion!