Are there two different sets of rules in this country regarding everything?   Is theft that occurs just like in the case of racism in the country, based on two different rules?   For example, if shoplifting occurs, it gets immediate attention, such a person is immediately be identified, charged and prosecuted with the necessary penalties or imprisonment.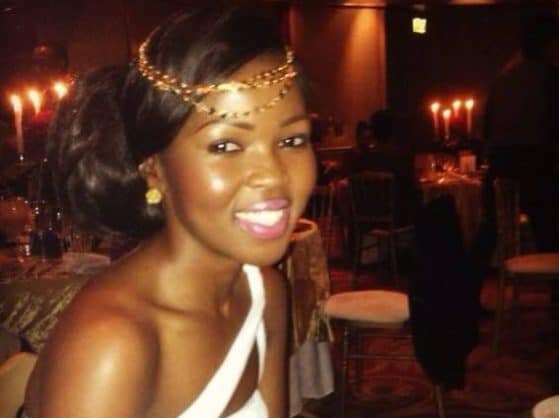 WHERE IS THIS MONEY?
*
But then the opposite when big moneys are involved:   When millions are stolen like in state departements, ministers offices or any SOE like Eskom, SAA,  there are other rules and a lack of prosecution , especially after attention is focused on a specific criminal(s), they or even the documentation simply disappear into other pastures.   Who are the brain?   Who basically gives the instructions – or is it just for personal gain?
" My name is Koketso Choma & I am a multi mullionaire at just 26.  This is my daddy, Matshela Koko, he is at ESKOM.   I got great for R1.8billion from ESKOM daddy pretend he he contract to me because, that is like not allowed! So we all this money in decided give away R1 7million "blessing for an important birthday in January and there so much money that got R16million for myself! is still pretending did nothing wrong… and now the people at the birthday have got our back!"
>
WHERE IS THIS MONEY?
Koko was suspended based on the recommendations of a forensic report after more than R1-billion in contracts was awarded to a company' Impulse International' of which his stepdaughter' Koketso Choma' was a shareholder through the Mokoni Trust.
https://www.timeslive.co.za/politics/2017-10-18-eskoms-koko-pleads-not-guilty/
*
Geld daar twee stelle reëls as daar diefstal plaasvind net soos in die geval van rassisme in die land? As daar byvoorbeeld winkeldiefstal plaasvind, word so iemand onmiddellik geidentifiseer, aangekla en vervolg met die nodige boetes of tronkstraf gevonnis.
Wanneer miljoene gesteel word wat die belastingbydraers raak, ontbreek die nodige ondersoeke, vervolging en sodra die fokus op die kriminele  is, verdwyn hul eenvoudig na ander weivelde om nog meer te gaan aas soos 'n aasvoël op soek na 'n volgende 'n karkas of prooi. Vir wie werk hierdie sogenaamde kriminele.   Wie gee basies hierdie opdragte?  Dis of hier 'n patroon voorkom van sakke wat volgelaai word en eenvoudig oor die horison verdwyn.
***
28 February, 2018
Documents reveal his wife Mosima's role in milking millions from Eskom
She (wife of former Eskom executive Matshela Koko) received millions of rands via a company awarded contracts by the power utility.    Documents in the possession of state capture investigators suggest the money flowed to companies where Koko's wife, Mosima, is a director.   It was channelled through Eskom service provider Impulse International, where Mosima's 27-year-old daughter, Koketso Choma, was a non-executive director. During March 2017 it was reported that Impulse raked in contracts worth about R1-billion from Eskom after Choma joined the company on April 1 2016.
***
26.3.2017 (Citizen reported)
How acting Eskom CEO's stepdaughter's firm was awarded tenders worth R1 billion.
Koketso Choma graduated three years ago and has recently resigned as the director of Impulse International.
An explosive report has detailed how the 26-year old stepdaughter of an Eskom boss has raked in over R1 billion in deals over the span of a year.
Sunday Times reports that Matshela Koko, who took over from disgraced former Eskom CEO Brian Molefe last December, has channelled millions in tender contracts to his stepdaughter's company, Impulse International. During his tenure as the group executive head of generation, Koko had oversight and influence on the supply chain management process.
While director of the company, Choma received R1 billion worth of Eskom contracts. She lives with Koko and her mother in Bryanston and, despite this, Koko denied knowing she was a director of Impulse International up until a month ago when he advised her to resign due to conflict of interest.
The tenders given to Choma's company include a R79 million contract for construction supervision at Kusile power plant, which was extended by a further R198 million and R300 million for trunk cabling for unit 2 at Kusile power station from main contractor ABB last October.
Public Enterprises Minister Lynne Brown said the board would deal with the issue and report back to her.
"If there is any proof of wrongdoing, Koko will face a disciplinary process," Brown added.
Koko has denied he knew about the deals awarded to his stepdaughter's company. He told Sunday Times he didn't know about the deals and had not authorised them.
"She is a chartered accountant and does her own things," Koko said of Choma. He admitted that once he realised Choma was a beneficiary of Mokoni Trust, which has an interest in Impulse International, he told her to resign.
"I was appointed as a development candidate to gain as much experience as I could from the company with the objective that one day I will use my experience to assist with running my own company. I am not reliant on my stepdad for my livelihood and do not really engage with him on my business dealings," Choma reportedly responded.
***
***
2019
Nersa, Salga and Municipalities
Eskom – Koketso Choma – Matshela Koko
***
Eskom – "new plans from Ramaphosa"
Eskom : Ramaphosa – Motsepe – gas
B-BBEE – swart bemagtiging – Motsepe
Precious Elizabeth Makgosi Moloi-Motsepe