Grond en privaatbesit sal verseker nog lank bespreek word.  Terwyl ongegronde en vals beskuldigings rondgeslinger word dat dit blankes (Afrikaners en Boere) se skuld is dat daar kommunale regte en wetgewing bestaan en dat die wat binne die kommunale gebiede bly en werksaam is,  slegs verblyfreg besit en niks meer nie.  Selfs die kleinlikhede en dwaasheid word voor die blankes se deure geprojekteer dat dit ons skuld is.  Dit word met soveel nydigheid en haat, rassisme en diskriminasie verkondig veral in media en van owerheidskant af en intussentyd word liedjies gesing om blankes te vermoor oor die onreg…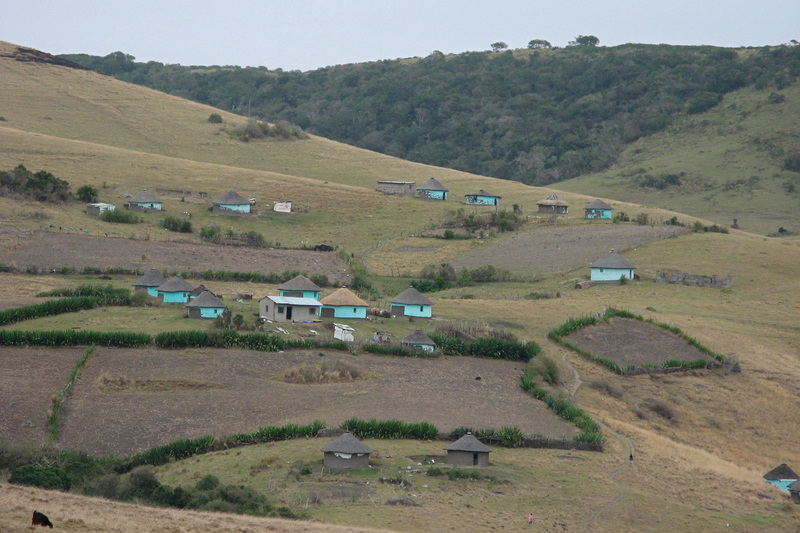 Soms is die feite verdoemend teen die regeerders, maar daar vind geweldig baie vals projeksies plaas teen ons, waar die blaam altyd voor ons Afrikaners en Boere (blankes) se deure geplaas word. Dis snert dat liberales en kommuniste dink hulle kan met ons mors… ons het regte. Ons menseregte word al hoe lank geskend. Ons moet ook ons reg in 2019 uitvoer om vir 'n volksparty (FN) te stem, sodat daar voortgegaan kan word met ons Selfbeskikkingsreg. Sodra ons uit hul pad is, kan hulle mekaar maar vol blou lug pomp en vals beskuldig, mekaar vermaak nes hul lekker kry. Radikale Malema kan hul maar gerus besig hou.
Watter onreg?   Segregasie?  Hoe kan dit 'n onreg wees as Swartes en Khoi San dan steeds hul eie aparte gebiede het, maar dat daar slegs 'n naam is wat verander het vanaf Tuisland na Trustgebied in 1994.  Segregasie het al in 1854 ontstaan met die Shepstone beleid (Lord Shepstone en Shaka).   Wie het die Trustwette saamgestel – nie ons nie, daar was ooreenkomste in 1994 op die tafel.   Trustgebiede is almal kommunale grondgebiede (Titelaktes behoort aan die regering) (Trustee is die Tradisionele leiers).
Die Britse ryk het kommunale regte ook in die res van Afrika geimplementeer in hul Britse kolonies, selfs in Australië, Kanada en Indië.   Heelwat van hierdie kommunale gebiede was voor 1900 bekend as Britse kroongebiede en dit staan vandag steeds so in ander lande ingeskryf.   Dis in unie dokumente vervat.
Dis so ironis dat daar altyd verwys word na die vorige benadeelde swartes , maar dit wat die "vorige benadeelde swartes vanaf 1913 tot 1994 ervaar en ontvang het" word nooit genoem nie of wie die oorsake was en waar alles begin het nie.
Die werklike feite dat die London Kamer van Mynwese net na die Anglo Boere oorloë meer as 400000 immigrante uit Afrika en China vir hul myne ingevlieg/ ingevoer het, is ook nie van belang nie.  Dieselfde nasate hiervan maak ook nou skielik aanspraak op Suid-Afrika al het hul moederlande waar hul voorouers vandaan gekom het om hier in Brits beheerde myne te gewerk het.
Miljoene immigrante is sedert 1900 op Suid-Afrika losgelaat danksy die mynbedryf wat deur London beheer is.
Meestal is daar 'n gebrek aan agtergrondskennis en dis moontlik 'n persoon wat deel is van die "reënboognasie" en wat nie die geskiedenis van al die betrokke volke nagegaan het nie.  Hoe hartseer dat so iemand nie die ware geskiedenis gaan opsoek nie.
Daar word altyd na die apartheid verwys as die bose komponent en al die sogenaamde "sondes" of misdade van ""apartheid"" " word in die media rondgeslinger.
Daar word ook GEEN notule van parlement aangehaal of selfs nagegaan nie.   Terwyl die regering reeds meer as 5000 produktiewe plase aangeskaf het,  word dit steeds deur die ANC besit en vasgeklou soos in "NASIONALISERING VAN ALLES".
Dit word ook nie genoem dat daar oor die 7 miljoen swartes is wat reeds privaat titelaktes in hul name het sedert 1994 nie.
Dit word ook nêrens vermeld dat die regering miljoene HOP huise gebou het of dat dit met titelaktes oorgedra is aan enige burger nie.   Nou wie besit al hierdie grondgebiede:  die ANC en regering van die dag, wie anders?
Daar word met smaak vertel deur die huidige regering, hul ander impi kommunistiese leiers dat die grootste persentasie grond besit word en dit bly nou al vir bykans 30 jaar staan op 87% – in werklikheid is dit wat die ANC reeds besit.
~
Land will always be in the news and discussed on social media.  Some liberal media houses will use this land differences as an opportunity to create more hate and racism in this country between the different ethnic peoples.  Even the political leaders are using this also as a way to get more votes and support for them in parliament.  And that is their way to destabilise this country, that is why some of them will sing songs and others will tell the whites they are not part of their people and must leave the country.
It is the truth, we as Afrikaners and Boers (whites) are not part of any other culture or people, but we have rights and we are South African citizens with ownerships of businesses and homes.   That is why we as people have an international right to rule ourselves in our own independent country.
Furthermore – we did not create the idea of "communal rights legislations" – blacks did that themselves, with the British Empire and they kept on blaming us for their incompetences and legislations.     Trustlands were not created by us.   Trustlands and legislations were created by the ANC and parliament since 1994.   Previously it was called Homelands or Reserves.  Therefore, it was just a change in name from Homeland to Trustland.   But we as people also respect that, if the Zulu people want to live on Ingongyama Trust, it is their way of living.
Even landclaims are communal properties (in terms of legislations) and this is not the white's fault either.   ANC created with reason the CPA legislation – perhaps the biggest idea from them are to have all those title deeds in their pockets.  A plan to nationalise all land, businesses and shares –  to be in control of all of us.   #Bolshevism
They always call this situation the "injustices of the past"?   Trustlands are the very same as Homelands and that idea is Segregation?  The Zulu can not interfere with the Khoi San or Pedi/Sotho/Xhosa areas visa versa.  We did not created this after 1994.   Black leaders/ Khoi San did this after 1994.
Furthermore – Segregation originated in 1854 with the Shepstone policy (Lord Shepstone and Shaka) between the black groups in this part of the country – There was not South Africa at that stage.
Who compiled the Trusts – not us, there were agreements on the table during the 1994 negotiations.  Kings signed their own agreements to keep their tradisional lands in "Trust".   Trust areas are all communal land areas (Title Deeds belong to government) (Trustee is Traditional leaders) – read the Hansards about this facts.
There is nothing wrong with segregation in South Africa.   We also want our own country but with full indepence.  Then ANC and other blacks like Malema, EFF and DA do not have to worry about us or racist laws like Black empowerment against us.   Self-determination is an international right to all of our people, Boers and Afrikaners (whites) too.  This is in line with United Nations Conventions that all minorities have rights.
~~
QUOTE
Opinion of Simon Hull, Senior lecturer, Division of Geomatics, University of Cape Town.

Land reform debate in South Africa has become increasingly polarised since Parliament resolved to consider amending the country's Constitution to allow for the expropriation of land without compensation.
But the slow pace of land reform – a process that aims to address the dispossession of the previously oppressed black majority – will not be solved by amending the Constitution. That's because the main problems with the country's land reform programme have nothing to do with it.   The main problem lies with the government's thinking behind land reform. It's rooted in a Western, colonia mindset that's totally out of step with how many would-be beneficiaries understand land.
The problem stems from the fact that indigenous systems of land ownership are not the same as the absolute ownership approach preferred by the West. Nor are they what early colonialists assumed when they adopted a communal paradigm, assuming that land was collectively owned by indigenous communities. This was not the case. Some land was for communal use (particularly grazing and some agricultural land), but families and individuals held exclusive use rights over other areas such as homesteads.
The legacy of this is devastating. Adherence to a communal paradigm strips people of the ability to hold land rights individually. This is unconstitutional. Yet the paradigm persists: we can see it in, for example, the communal land rights Act, and the communal land tenure policy.    South Africa needs to move away from the communal paradigm that entrenches colonial and apartheid-era thinking, and move towards an approach that's better aligned to living norms and traditions.    Rejecting the communal paradigm, I prefer to refer to customary land tenure to describe how indigenous communities manage their land. Customary tenure systems are regulated by traditional norms and practices, within which land rights are socially embedded. They are dynamic, multi-layered and responsive to the needs of the community. As a result, and contrary to common perception, they can offer secure tenure.
What is required is legislation to recognise and protect them, and for such legislation to be properly implemented. This, unfortunately, is not the government's approach.
Flawed thinking
The government sees customary tenure as insecure and an impediment to economic development. In terms of the Green Paper on Land Reform, land in South Africa may only be owned by a "small elite".    The State Land Lease and Disposal Policy (which does not provide for ownership, but allows beneficiaries of land redistribution to lease land from the State), has been criticised as showing the government's lack of faith in poor black farmers.     And the Communal Land Tenure Policy seeks to transfer ownership of customary land to tribal authorities. This deprives land rights-holders of their land rights, rendering them subjects of the chief instead of citizens of the country. Such an approach is unequivocally unconstitutional.
Globally, individual title to land (ownership) is seen as the ultimate goal because it allows people to access the capital value of their land and promotes investment. This view is supported by both the African National Congress and the main opposition party, the Democratic Alliance.
Titling is seen as a sure way to lift people out of poverty. But the link between giving people title deeds to their land and poverty alleviation in sub-Saharan Africa is contested.
Ownership
Titling, or the formalisation approach is supported by some people, while others argue against it. Those who oppose it warn that it could bring about greater insecurity of land tenure, especially for women and other vulnerable groups.    From interviews I conducted with customary land rights-holders in the Eastern Cape, the biggest fears around formalisation were:
Having title to land is expensive because you are immediately liable for rates and taxes, and banks may seize your property should you default on loan repayments
For the poor and vulnerable, especially, this may lead to a decrease in tenure security and push them further into poverty.
Titling also leads to a loss of tribal identity because individuals may choose to sell their lands to outsiders who do not identify with the traditions and customs of the area.
Government views formalisation through registration and title as a quick fix "silver bullet" solution, but it's beset with "intractable problems and conflicts".
In some cases, beneficiaries of land titling programmes revert to customary practices. This is partly because they don't identify with government's imposed system of ownership.
Customary tenure systems
A conservative approach is to recognise customary tenure systems that are socially embedded and that may offer more security than ownership through titling. Such recognition represents a shift away from the supremacy of ownership that views individual title as the be all and end all.
In South Africa, both the Interim Protection of Informal Land Rights Act and the former Land Rights Bill of 1999 adopted a conservative approach. Both documents recognised existing land rights and sought to protect and further strengthen them. But Interim Protection of Informal Land Rights Act is often overlooked, and the Bill was scrapped.
Current policies seek to undermine customary land rights-holders, allowing them only to lease land from the state or to have secondary use rights as subjects of traditional authorities. South Africa needs a new approach, one that challenges the supremacy of titling and casts off the shackles of the communal paradigm.

UNQUOTE
~~~ +++ ~~~
READ MORE:
Grondplanne van ANC – Plans of the ANC 
Tuislande en Trustgebiede in Suid-Afrika – Homelands and Trustlands