Min of geen verantwoordelikheid bestaan op die vlak in Suid-Afrika, terwyl dit belastingpligtiges is wat aan die kortste end trek.  Dit is baie duidelik dat die onderwys en veral die polisie owerhede nie die nodige reëlings getref het om skole meer te beveilig nie, hetsy dit nou vakansie is of in die tyd waar daar grendeltye gehandhaaf word.  Kriminele en terroriste steur hul nie aan enige reëls en wetgewing nie en dus sal daar ewigdurende plundertogte plaasvind omdat niks aan die terroriste gedoen word nie.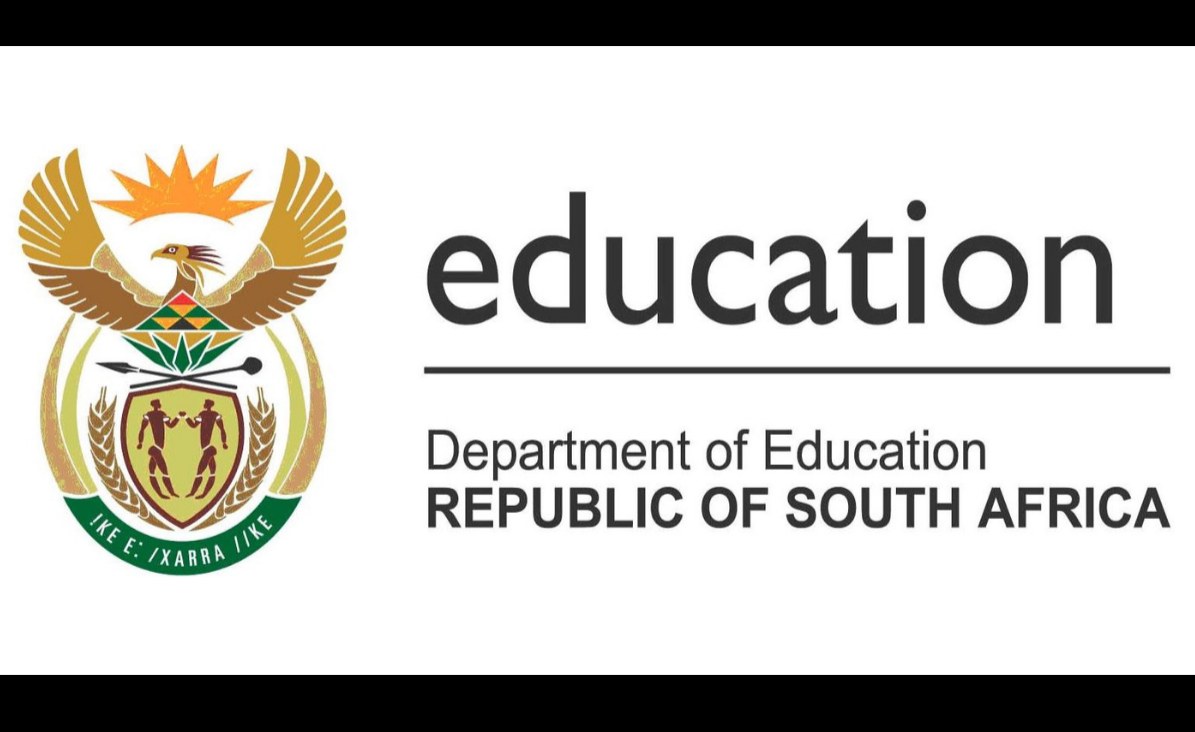 *

Meeste van hierdie skole wat so geteiken, beroof en aan die brand gesteek is, is waarskynlik ook met van die beste rekenaars en ander toerusting voorsien wat dan van versekering soos Sasria geëis word en vervang word.    Daar word net te maklik toerusting in skole ingebring. Die "wiel" van ekstra inkomstes 15% BTW duur voort wat nog meer inkomste, wanneer daar getender en vervang word, vir die regering gee.


*

Q
2021 – On the vandalism of schools
We want to express our deep concern about what has happened in our schools in recent weeks.  During the unrest in KwaZulu-Natal and Gauteng, schools and education centres were damaged, vandalised and looted.
The KZN Department of Education has submitted a list of one hundred and thirty seven (137) schools which were vandalised, three (3) education centres, and eight (8) circuit offices which were affected. This is unprecedented, and we are concerned as a Sector, that much needed school infrastructure was damaged. This is a serious setback, as the sector is already under pressure to provide appropriate facilities for the schooling system. The province has made arrangements to ensure that all these schools do open on Monday, 26 July 2021, and that teaching and learning continues.
In Gauteng, more than forty three (43) schools have been vandalised since the year began. Eleven (11) of the cases, were reported after schools went on a recess on 02 July 2021. Twenty nine (29) of the 43 schools have already been repaired, and work is underway to finish the others as soon as possible.
This senseless attack on the education infrastructure, leads to the vandalism of ablution blocks and plumbing equipment; destruction of water supplies, including theft of school water tanks; ripping off of electric wires, especially copper cables; ripping school fences; setting alight libraries, textbooks and stationery.  

Clearly, ICT equipment and the National School Nutrition Programme supplies and equipment were targeted the most.  Saddening is that most schools were left with serious structural damages, which would place the safety of learners and teachers at risk.  Though the DBE and the KZN Department of Education have not finalised all its assessment, the preliminary estimates received as at yesterday, puts the figure above R300 million.
In the face of such major attacks, we need to stand together in condemning the destruction of public and private property. We thank our partners who have joined the Department in conveying a message, calling for the protection of schools. The Sector is embarking on an integrated campaign to involve school governing bodies, law enforcement agencies, teacher unions, parents, and civil society to ensure that we take a strong position to love and protect our schools.
Amongst the many strategies agreed upon during our CEM meeting, was on mobilising learners, educators, SGBs, teacher unions, community and traditional leaders, including faith-based communities, to safeguard schools.
As a priority, we agreed on executive roadshows, paying special attention to identified hotspot areas; and to normalise learning environments, once schools reopen.

https://www.gov.za/speeches/minister-angie-motshekga-state-readiness-reopening-schools-24-jul-2021-0000



*

144 schools destroyed


It will cost the KwaZulu-Natal department of education more than R100 million to fix schools vandalised and looted during the unrest in the province last month.
Barney Mthembu, the acting head of department, told the portfolio committee on basic education in Parliament on Tuesday that 144 schools had been looted and vandalised in the province.


However, Mthembu said initially the department had information that 137 schools and district offices were vandalised, but after a physical verification process it was established that actually 144 schools were damaged. Eight education circuit offices and three education centres were also damaged, he added. "In all the affected establishments the cost of damage is estimated to be R100.362 million." "A cost damage report showed that in some of the schools the damage could be repaired in a short time and in some it could be a matter of a year," said Mthembu.
Mthembu said of the 144 schools, three had a serious shortage of classrooms after buildings were burnt down. At a primary school in the Pinetown district, for example, three classrooms were burnt to ashes while eight others were torched at school in the Umgungundlovu district and seven were destroyed at a school in Ilembe district. The three schools were provided with 18 mobile classrooms before schools reopened this week.
Mthembu said 12 education districts were affected by the looting and vandalism with Umgungundlovu, Ilembe, Pinetown districts the worst affected.


https://www.news24.com/citypress/politics/counting-the-cost-kzn-needs-r100m-and-gauteng-r53m-to-fix-schools-looted-vandalised-during-recent-unrest-20210803

https://www.pscp.tv/w/1djxXqlQenPKZ

Twitter

https://twitter.com/ParliamentofRSA/status/1422458466254262273

*


Taxpayers are set to cough up an estimated R138 million to 158 schools damaged during the mass looting and damage to property during the recent protests in KwaZulu-Natal and Gauteng.
The amount is in addition to costs to be incurred to repair other schools vandalised since the outbreak of Covid-19 in March 2020, and the money spent to buy mobile classrooms before the reopening of schools

His report showed that a total of 1 882 schools were vandalised since 2020 March across the country.
https://www.iol.co.za/news/politics/taxpayers-to-cough-up-r138m-for-kzn-gauteng-schools-damaged-during-unrest-d568cbfd-6783-4743-a25a-b7db02cee4c3


*

Ruim begroting- terwyl vele skole afgebrand word.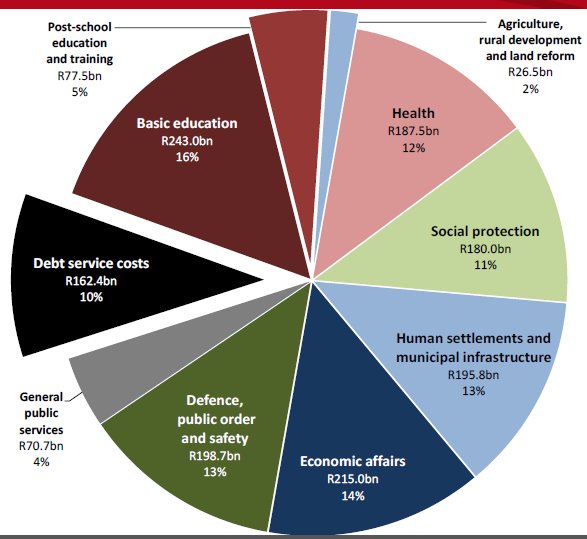 *

20 May 2021
https://www.gov.za/speeches/minister-angie-motshekga-basic-education-dept-budget-vote-202122-20-may-2021-0000

*

Vote 16: Basic Education 16:30 – 18:15, 20 May 2021
https://www.youtube.com/watch?v=DSnOxmDyKpM

*

On 17 Apr 2020 there was only a notice, but actually their system has been failed.    And a year later, more schools has been tortured and vandalised.  The Department of Basic Education is extremely concerned that 397 schools have been vandalized around the country since the COVID-19 lockdown started. 
The damage caused due to the torching and theft in the schools will have a negative impact on the implementation of the recovery plan once the lockdown is lifted. Provincial Education Departments have reported an alarming number of schools that have been vandalized. In all the burglaries learning and teaching equipment has been stolen together with other expensive items. The most common target areas in the schools are the administration blocks for Information Communication Technology equipment and the nutrition centers for the food items.
| | |
| --- | --- |
| NAME OF PROVINCE | NUMBER OF SCHOOLS |
| Mpumalanga | 73 |
| Gauteng | 67 |
| Western Cape | 57 |
| North West | 55 |
| Northern Cape | 39 |
| KwaZulu-Natal | 34 |
| Limpopo | 30 |
| Eastern Cape | 26 |
| Free State | 16 |
| TOTAL NUMBER OF SCHOOL VADALISED | 397 |
Basic Education Minister Motshekga has condemned the incidents of vandalism, burglary and destruction of schools across several provinces. The Minister has welcomed the arrests of 44 suspects thus far in Gauteng including those found in possession of stolen property linked to school break ins in the province. Two arrests were made in the last 24 hours KZN connection with the break-ins.
"It is really unfortunate that criminals in our communities could destroy the infrastructure of their own children. We applaud the work done by the Police and we hope that more arrests will be made. We want to see the arrest and prosecution of every single criminal responsible for this kind of behavior," said Minister Motshekga.
She said communities were supposed to be caretakers of the infrastructure that government had put in place for the education of children. "These criminals must be reported to the police immediately. Let us work together to safeguard the future of our children by exposing these criminal elements," she said.

https://www.gov.za/speeches/basic-education-condemns-vandalism-397-schools-coronavirus-covid-19-lockdown-17-apr-2020

*

Soos vorige jare word slegs kennis geneem van " bekommernisse wat uitgespreek word oor die aantal skole wat geplunder en afgebrand is ". Wie betaal hiervoor – dis die belastingbetaler wat die slagoffer word, want hierdie skool met toerusting, moet herstel en vervang word.

Hoeveel van die terroriste ooit gevang is wat so stroop en afbrand word nooit aangedui nie. Dis ook duidelik dat duur artikels wat in skole geplaas word, geteiken word om te steel sodat dit of verkoop word of self aangewend word in eie huishoudings, waar niemand ooit of selde gevang word. Daar is ook nie eenstemmigheid in verskillende artikels oor die aantal skole wat vernietig is in die afgelope twee jaar nie.

Dit is ook daardie 1000 plus leerlinge wat nou 'n ander heenkome moet soek en daar selfs ekstra uitgawes aangegaan word deur ouers wat kinders na ander skole vervoer of in skole te plaas wat niks het nie. Dit is alles ekstra geld wat hiervoor begroot en geboue/toerusting wat vervang moet word. Tragies dat leiers nie genoeg doen om hierdie tipe van terreurdade en sabotasie aan die onderwysstelsel vasvat en uitroei nie. Duidelik nog meer inkomste aan die regering se "kassie".


*

Daar is heelwat plunderaars en terroste wat jong kinders is en waarteen versigtig "opgetree" moet word. Die vraag is, het kinders ook versigtig opgetree toe hulle ingebreek of afgebrand het – toe daar paaie versper is en bande aan die brand gesteek word?

Skole word meestal opgerig met geld wat verkry is uit belastings. Waar is die ouers wat die kinders of aanhits om te gaan plunder en afbrand? Skielik as die kinders minderjarig is, word daar nie verantwoordelikheid geneem as skole afgebrand word nie, want dis mos die Kinderwet wat geld. Kinders het regte maar respekteer nie eiendom en skole nie. Indien daar genoegsame beveiliging is, wat strenger optree, sal dit ook nie gebeur nie.

Daar moet verantwoordelikheid wees vir hul dade wat sabotasie en terrorisme insluit. En hierdie tendens waar kinders gebruik word, woed al vir dekades, neem waar wie steek die motorbande aan die brand en hoe jonk hierdie jeugdiges en tieners is. Hulle steek selfs mekaar aan die brand en respekteer geen ander se lewe nie.

Q
"We urge law enforcement officials to enforce and comply with the standards set out in the Child Justice Act when dealing with a child alleged to be in conflict with the law. They need to be mindful that a child need not be detained unless it is a matter of last resort," Karabo Ozah of the centre said. The centre in particular condemned the voluntary or encouraged participation of children in these unlawful conducts. "Children are amongst the most vulnerable groups in society. Their human rights are prone to be affected by the actions and decisions of their caregivers, parents or guardians," Ozah said. Her warning comes in the wake of video footage showing the involvement of children in some of the looting in both Gauteng and KwaZulu-Natal. UQ

https://www.iol.co.za/pretoria-news/news/centre-for-child-law-calls-on-saps-to-treat-children-arrested-for-looting-in-correct-way-d8a9ddd7-1fbf-45ca-88d7-066c351302f8

*

RELATED

ONLY SOUTH AFRICA – 962 schools robbed, vandalised, torched since start of lockdown

Brackenfell school protestors

Damaged Schools in South Africa – lockdown

Vandalism and Violent protest actions at schools and infrastructure South Africa

Schools – stolen laptops Gauteng
MTBS flashes – Schools – South Africa

Schools disappeared within 3 weeks – two months: Eastern Cape

Schools torched in South Africa

Discipline at schools – South Africa