ANC Stalwarts and Veterans wrote on 9 October 2017 about its formal disbandment and the formation of the South African National Defence Force, Umkhonto we Sizwe's principles of self-sacrifice and service to the country have been undermined by a small minority of ex-members, who regularly denigrate everything for which our comrades fought. They have recruited and trained individuals who have no right to be called members of Umkhonto we Sizwe, many of whom are far too young to have served their country in MK.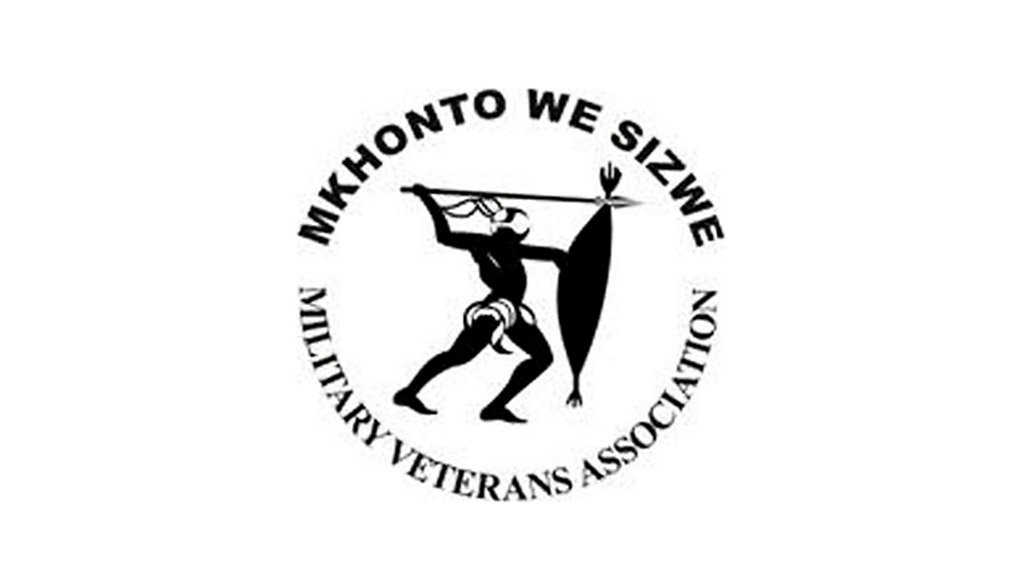 *

Hulle beheer reeds die land en die krisis is deur hulself veroorsaak, maar skryf steeds daarvan hoe hulle die ou regering wou omverwerp – so asof ander die skuld moet kry vir hul onbevoegdhede om 'n land te regeer. Na 1994 het radikale elemente en rewolusie 'n hele paar kleintjies bygekry en almal gooi klippe, brand af en vernietig sover hul gaan.

Feite is oop en bloot, hulle gene is geplant vir rewolusie en ken geen protesaksie sonder geweld, plunder en rooftogte en kan op die stadium nie veel wys nie, behalwe korrupsie op korrupsie, staatsgreep op staatsgreep waar die bevoordeeldes nog meer bevoordeel word. Wat die spul meer as 60 jaar begin het, het nog nooit opgehou nie – korrupsie is 100% deel daarvan – 'n handjievol wat vir hulself sorg.

Die hele Afrika lyk omtrent dieselfde, waar daar geweld op geweld, meestal swart op swart plaasvind en alles rondom hul verwoes, dat daar nie eers bakstene oorbly nie. Selfs skole wat opgegradeer en gebou is, word baksteen vir baksteen weggedra. Die spul wil nie skoolgaan nie ,daarom is hul slaagsyfer so laag. Daar is al honderde skole afgebrand en kinders wat nie opvoeding gaan geniet nie weens rewolusie.

Ironies het hulle sedert 1994 al die geleentheid gehad om hulself op te hef, maar elkeen trek mekaar af en kyk wie kan die meeste aanvalle loods, plunder, brandstig en vernietig.

FW de klerk en sy kaders het ook alles toegelaat en netso oorhandig om te vernietig. Daar was nooit 'n mandaat gegee hiervoor nie en hy mag miskien sy opdragtge van bo hom afgekry het om uit te voer, maar hy het nie gehuiwer om dit uit te voer nie.

De Klerk and cabinet: 2 Februarie 1990

FW de Klerk en geregtigheid

FW de Klerk 1990-2021

*

Mandela – terreur- terrorism

Mandela's military training

Goldman Sachs – Mandela

1995 – Mandela en Pienaar


*


They stated that it is more than fifty-six years since the formation of Umkhonto we Sizwe, the military wing of the African National Congress. If our departed comrades, who were part of the original decision to embark on the military campaign against the apartheid regime, were with us today, they would be shocked by the crisis that is gripping the ANC.

Members of Umkhonto we Sizwe did not join out of self-interest, they joined a racially diverse and integrated organisation dedicated to overthrow apartheid and create a democratic society based on equal opportunities for all people of South Africa.
https://www.polity.org.za/article/anc-stalwarts-umkhonto-we-sizwe-reclaiming-our-history-2017-10-09

*


Before the 1960's, the African National Congress (ANC) and its allies were officially committed to the use of exclusively non-violent means in the struggle against apartheid in South Africa.

*

THE VIOLENT STRUGGLE OF THE ANC AND THEIR SUPPORTERS – A NEVER ENDED REWOLUTION

But in December 1961 a new organization, Umkhonto we Sizwe  ('Spear of the Nation'), announced its launch with a wave of bombings of unoccupied government installations. In the manifesto they released at the time of these first attacks, the commanders of the new body declared that  'The government policy of force, repression and violence will no longer be met with non-violent resistance only!'   Though Umkhonto (MK) described itself as a 'new, independent body', it had been founded by Nelson Mandela of the ANC and Joe Slovo of the South African Communist Party (SACP), with the authorization of both bodies. Ten months after the first bombings, the ANC's national conference formally recognized MK as the 'military wing of our struggle'

Why did leaders of the ANC and its allies in the broader Congress movement  abandon their exclusive reliance on non-violent means and 'turn to violence' in 1961?

Within this new consensus, recent historiographical controversy has centred on the precise identity of the advocates and opponents of violence within the Congress movement. One set of debates has focused on the role of the SACP.   

The late Stephen Ellis argued that the Party — with the support and encouragement of the Soviet Union and the People's Republic of China — 'bounced' the ANC into adopting violence.   

More plausibly, Paul Landau has qualified that conclusion by disaggregating the SACP: the 'turn to violence' was a project not of the Party as a whole, Landau argues, but rather of the so-called 'Sophiatown group', a group of 'Communist African men from within the ANC hierarchy' including, most importantly, Walter Sisulu and Nelson Mandela.   

A second set of debates has focused on the role and attitude of Albert Lutuli, president of the ANC from 1952 to 1967. Contradicting decades of assertions by ANC representatives, Scott Couper has argued that Lutuli remained committed to the exclusive use of non-violence and that he consistently opposed the use of violence.    Couper's claims provoked a storm of controversy, both in the public sphere in South Africa and amongst scholars.   

In contrast, most recent scholars now assume that MK's commanders understood sabotage, in Landau's words, as 'not just a nudge to the state, not just "armed propaganda", but [as] a prelude to, or a part of, guerrilla war '. A number of both older and more recent accounts note in passing that one of the reasons Mandela gave at the Rivonia Trial for founding MK was that he and his comrades had believed that:  
violence by the African people had become inevitable, and that unless responsible leadership was given to canalise and control the feelings of our people, there would be outbreaks of terrorism which would produce an intensity of bitterness and hostility between the various races of the country which is not produced even by war.
There is now extensive evidence that this factor was not simply 'another consideration' or one of a number of 'other motives' of the founders of MK.    
The archival record is, however, fragmentary: often, potentially incriminating records were not kept at all, or were destroyed in order to prevent their capture. Despite the limitations of memory-based sources for analysing the history of strategy and decision-making, this article also draws on memoirs and on oral histories conducted and made available by previous researchers. Particularly valuable are those oral histories that were conducted between 1989 and 1994 by interviewers who were 'insiders', trusted by their interviewees.
https://academic.oup.com/past/article/245/1/221/5580560
*