'n Vergadering het op 24 September 2018 met Ramaphosa by die CFR plaasgevind en was aangebied deur Roger C. Altman.   Daar was uitsprake gemaak en kwelvrae gerig aan Ramaphosa oor Suid-Afrika se situasie rakende die vernietigde ekonomie, plaasaanvalle en -moorde, die korrupsie en misdaad. Al die beloftes wat Ramaphosa gedurende 2018 gemaak het, is steeds uitstaande en onopgelos.   Die radikale optogte is ook nooit aangespreek waartydens vele besighede vernietig is en landuit is, wat 'n groot uittog beteken het vir besigheidslui en beleggers wat nie belangstel in SA nie.   Lees op wat daar genoem is.
*
The David Rockefeller Lectureship is awarded to a distinguished African from either the governmental or the nongovernmental sector. The series recognizes Rockefeller's interest in African affairs and honors his service to the Council on Foreign Relations.   The series was established in 1985 when Rockefeller retired as chairman of CFR's Board of Directors. Rockefeller was chairman from 1970 and served as a director from 1945 to 1985. To honor his unique and global role, a group of CFR members and other friends, as well as the Rockefeller Foundation, created a dedicated endowment that makes this lectureship possible.
https://www.cfr.org/project/david-rockefeller-lecture-series
*
A meeting took place on 24 September 2018 with Ramaphosa at the CFR and was presented by Roger C. Altman. Statements were made and questions were put to Ramaphosa about South Africa's situation regarding the destroyed economy, farm attacks and murders, corruption and crime. All the promises Ramaphosa made during 2018 are still outstanding and unfulfilled. The radical marches were also never addressed during which many businesses were destroyed and some decided to go out of the country, which meant a big exodus for businessmen and investors who were not interested in SA.
*
*
Quote some of the speeches and questions asked:
Council on Foreign Relations (CFR) is an independent, nonpartisan membership organization, think tank, and publisher dedicated to being a resource for its members, government officials, business executives, journalists, educators and students, civic and religious leaders, and other interested citizens in order to help them better understand the world and the foreign policy choices facing the United States and other countries. Founded in 1921, CFR takes no institutional positions on matters of policy. Our goal is to start a conversation in this country about the need for Americans to better understand the world.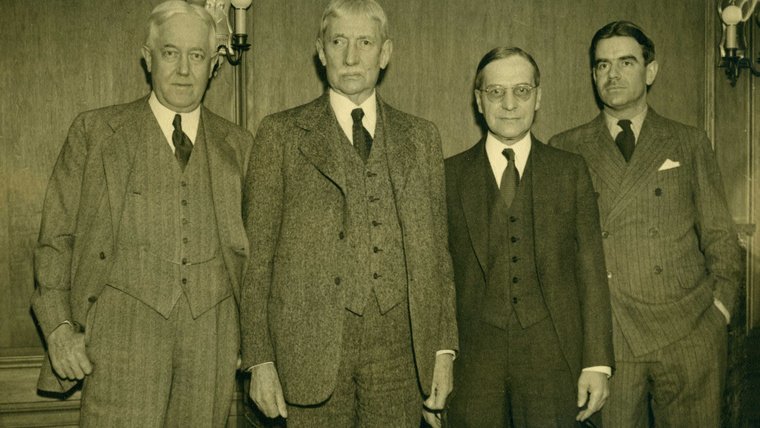 At the Roger Altman is Founder and Senior Chairman of Evercore, the most active independent investment bank in the world today. Mr. Altman began his investment banking career at Lehman Brothers, advancing to general partner in 1974.
I've just come out of a meeting of the Global Compact—the U.N. Global Compact—where more than ten thousand private-sector organizations have signed up to be part of the Global Compact. It's wonderful to see how the private sector has signed up to assist the achievement of Sustainable Development Goals.
FARM ATTACKS, KILLINGS AND LAND GRABS IN SOUTH AFRICA
Let me ask you about relationships with the United States. Our president said a couple of months ago that he wanted the State Department to look into issues of land seizure and the killing of farmers. And you responded rather sharply to the effect, I think it's fair to say, that that was a South African internal issue. My question is, have you been able to clear this up with this administration? Or is this still a sore?
RAMAPHOSA: Well, I regret to say that I think President Trump was ill informed about what is happening in South Africa. And I think if he had taken time to get better information from us, he would have been much better informed and his comments would have been better appreciated by South Africans.
Now, we have sent clear messages to the State Department and indeed to the U.S. government about the process that we are involved in. We are involved in a process of consultation and broad discussion on the land issue. And I have often said that the land issue was the original sin that was committed in South Africa when colonialists came. When they came, they took land from the indigenous people of the country, and over the number of years, laws were passed to prevent black people from owning land. And they then took eighty-seven percent of the land for themselves, they appropriated that, and only allocated thirteen percent of the land to the indigenous majority people of South Africa.
Now, that has remained a wound and a sore over the many years. And I've often said that the ANC, the party that I lead, was founded in 1912 around the land issue. The founders of the ANC got together and said we want to get our land back. And they engaged in negotiations and deputations to try and get a portion of the land back. And over time, they even crafted a charter through which they said the land must be shared amongst those who work it, meaning that there should be sharing of the land as there should be sharing of the wealth. And they were sending a very clear message to those who had abrogated onto themselves the majority portion of the land of South Africa.
Part of the process could well be you amend the constitution to allow land to then be portioned out to the majority of our people, or you leave the constitution as it is and then utilize laws to do it, to achieve this objective. And we have said whatever finally happens, everything will be done in terms of the law. There will not be any land grab allowed in South Africa.
We will also do it if—and obviously, we want to grow the economy of our country, to enhance the economic growth of our country, to increase agricultural production, and also to increase food security. And part of it is also to enable people to get pieces of land to build their houses because in the apartheid years that, too, was prevented. People were not allowed to live wherever they wanted.
A number of companies that own land are coming forward and saying we want to give land away; we realize the injustice that was done in the past; we would like to participate in the resolution of this problem; so we have huge tracts of land to give away. We've got state-owned enterprises that are also going to be able to give land away. The state also owns land.
*
What do you think it takes to get the South African economy growing at a level that you'd like, including the way this stimulus program will work?
RAMAPHOSA: Well, when we got into power, we inherited an economy which was structurally aligned toward serving the interests of the minority. The majority of the people of South Africa were not owners, controllers, or managers of the economy.
So you had an economy that was skewed, from a structural point of view, toward serving just a minority. And the majority people were just like bystanders; if not bystanders, just laborers. And it was constructed in that way for a particular purpose. The purpose was to perpetuate white-minority control.
And when we got into office, we sought to manage this economy. And we managed it in a way where we said we are going to transform the economy. We're going to transform it so that the economy serves the interests of all the people of South Africa. We are going to try to promote black economic empowerment so that black people should feel that they are participants in the economy, they own the economy as well, and they also get into leadership and management roles in the economy.
And it is an economy that was structured in a way where it was more extractive. It was based more on the extraction of minerals and selling minerals to international customers. And so it was based more on the minerals-extraction type of complex. And the manufacturing base was quite low, and over the years it has been going down most of the time. So with this type of economy, we then had to make means to see how best we can grow it.
*
ALTERMAN: A question about corruption. You've talked about corruption regularly, and I watched an interview you gave just after announcing your stimulus program in which you talked about it again as an impediment at a lot of levels to South African progress. How do you think you can make changes in that?
RAMAPHOSA: Well, we've been beset by corruption quite extensively over the past few years. Corruption started seeping into our body politic in our state-owned enterprises and a number of other government institutions. And that has led to a number of investors feeling that corruption is debilitating their enthusiasm to invest in our economy, together with other policy positions that had become inconsistent and uncertain.
But the other major issue that we've embarked on is to clean up, to clean up state-owned enterprises. State-owned enterprises account for about thirty percent of the economy of our country. And a number of them have been subjected to a number of malpractices and corrupt activities that were being perpetrated in quite a number of them at management level and at board level.
So we're cleaning that up. We're changing boards where it is necessary, and we're removing those managers who have been complicit in all this, and they are going to be charged and they are going to have to be accountable through our criminal justice system. So cleaning up our institutions is part of a major project that we have embarked upon, which we hope and trust and believe is going to reposition our country, particularly our economy, in a way where we will become much more attractive to investors. And that is a process that I as president am firmly focused on to show that those who are complicit should be accountable and those who are found to have done wrong should be able to face the might of the law.
Once we clean up our act in a number of state-owned enterprises as well as government departments, I think that will reposition South Africa. It will make South Africa much more attractive as an investment destination.
And by the way, let me say one other thing. The corruption has not only been the preserve of the public sector, it's not only been the preserve of government, state-owned enterprises, or government institutions. We've also found quite a lot of corruption in our corporates. A number of international companies have been complicit in the corruption that has permeated a number of our state-owned enterprises in our economy, and some of them have been involved in gigantic scandals of corruption that have led, I'm sad to say, to billions of rands being lost to pension funds, to insurance companies, and that has actually been quite a horrendous story that our country has gone through. So our clean-up act is both at public sector level as well as private sector level. And in the next few months, I'm sure that our state, our criminal justice system is going to be very busy in dealing with this matter.
RAMAPHOSA: Well, maybe let me start with the one that you started with, how long will peace continue without the land question being resolved. It is imperative that the land issue be addressed and be resolved. I have no doubt in my mind that we will be able to resolve this question and we will come out with a solution that could lead to win-win outcomes for all, for current landowners and for those who do not have land, just as we did when we resolved the apartheid problem, because we resolved it between those who had the vote and those who did not have the vote. We were able to resolve it and find practical—a practical solution.  The Freedom Charter, which as I said was the lodestar document that led—got us to prosecute the struggle as we did, said on the land issue the land shall be shared amongst those who work it, period.
Ramaphosa  Speech – Toespraak 2018
https://www.cfr.org/event/conversation-cyril-ramaphosa
*
*
*
*
*
Tydens sy toespraak het hy verskillende verklarings gemaak oor die situasie rakende die vorige bedeling, die sogenaamde 'apartheid'-stelsel, waar swartes geen stemreg gehad het nie.    Hy het verwys na die hervormingsproses van swart ekonomiese bemagtiging na 1994 wat sedertdien toegepas word.   Hy het egter vergeet om te noem wie hoofsaaklik die begunstigdes van daardie swart bemagtiging wetgewings is en selfs die korrupsie wat plaasvind.   Dat hy homself en ook ander sy skoonfamilie/ direkte families en vriende nie genoem het nie.
Hoekom het Ramaphosa nie verwys na die amptelike verkiesingstelsels wat in die ou tuislande in plek was gedurende die sogenaamde apartheid nie, waar alle tuislande (voorheen genoem reservate of lokasies), waar verskillende swart stamme, hul eie besluite geneem het en vir hul eie leierskappe gestem het, amptelike stemstelsels, vlae, volksliedere in elke tuisland gehad het .
Hoekom het hy nie genoem van die meer as 5000 plase wat ná 1994 met BELASTING-geld gekoop is nie en selfs die derduisende grondeise wat ná 1994, onder CPA- en Trustwetgewing, asook Grondwet gemaak is, waar Swartes en selfs Khoi San/Griekwas steeds hul eie tradisionele 'tuislande of kroonlande" onder die nuwe wetgewing kon voortsit.
Daar word gedurig aan die blanke minderheid en selfs oorsese organisasies voorgehou dat swartes nooit toegelaat was om te stem nie.    Waarom die blaam voor blankes plaas as Swartes en selfs Khoi san en Griekwas vandag steeds hul aparte gebiede het onder ander wetgewings.   Hulle het dan amptelik daarvoor gestem.
Hoekom het hy nie genoem van die miljoene (meer as 30 miljoen) wat steeds na 1994 op daardie gebiede woon, apart van mekaar nie – dis alles op Hansard, publikasies en selfs Grondwet verwys daarna?   Blankes is nie welkom in hierdie gebiede om grond te besit nie – waarom nie – omdat dit tradisioneel sedert 1840 hul grondgebiede was onder BRITSE kroon.
Hoekom het hy nie genoem dat dit Swart, Khoi San en Griekwas self is wat die besluite om apart van mekaar te leef, maar moet steeds hervorm word.   Wat moet hervorm word?   Biljoene word in hierdie gevalle aan aparte Trust of CPA gebiede toegeken, terwyl elke tradisionele leier (8840 altesaam) deur die belastingbetalers onderhou word.   Daar is selfs byvoordele ter sprake, waar 'koninklikes" se paleise en hul vroue onderhou word, vervoer en onthaaltoelaes word jaarliks toegeken en aangepas.   Die ou Zoeloe koning, het dan 'n paleis vir elke vrou wat deur ons onderhou word en dit word steeds gedoen.
Dit word aan die klok gehang hoe aaklig 'aparte' gebiede voor 1994 in plek was, maar hoe verskil dit met vandag se aparte Trust en CPA gebiede, waar tradisionele leiers elkeen hul eie tradisionele huis met aparte wetgewing het?   Hulle het dan gestem voor 1994 daarvoor en voor 1961 was dit Kroon- en Reservate genoem onder Britse koloniale kroonbestuur.
Inteendeel, met Tuislande was daar beter voordele, omdat al hierdie tuislandbewoners gestem het om onafhanklik te word soos wat Botswana is, waar hul hulself kon regeer.   Hul eie regerings, skole en grondgebiede.
Daar was etlike biljoene aan die ou Tuislandregering gegee, sowel werkskepping waar daar grensnywerhede geskep is, waar sekere nywerhede vandag steeds gebruik word waar die persone werksaam is.   Daar was minder werkloosheid en opleiding is ook deur die ou regering verskaf.   Hoekom sou hulle 'n eie weermag en polisie gehad het, as die ou regering was om hulle te vernietig?   Alles wat deesdae gebou word (na 1994), word geplunder en afgebrand, en dit sluit selfs skole en busdienste/treine /infrastrukture daarby in.
Dit is nie die blanke minderheid se skuld  dat daardie Swart en Khoi san / Griekwas oor 27 jaar verkies het om steeds op hul eie afsonderlike gebiede te woon, soos dit gedoen is sedert 1840 toe die BRITS RYK hul lande geannekseer het, en nie ons, die minderheid wit mense van Suider-Afrika nie.   Hoekom ons blameer as dit die Britse koloniale kroon was wat alles geannekseer het?
Na 1994 word dit ingestel onder naam van "grondeise" asof die blankes hul gebiede "GESTEEL" het, wat onwaar is.
Die haatfaktor teenoor blankes het met jare gegroei, daarom ook al die moorde, diskriminasie en rassisme teenoor blankes  en veral besighede wat opgerig word met eie geld.   Terwyl die huidige regering oor die 110 rassistiese wetgewings toepas slegs teenoor blankes, wat die Grondwet hierby insluit.   Waarom iets vat waarvoor hul nie gewerk het nie?
Voor 1910 was daar twee onafhanklike Boere republieke (wat ou reservate of kroongebiede uitgesluit het), die grond was volgens die Unie grondwet ook nie ingesluit hierby nie.   Dus, hoe kon die blankes daardie gebiede gesteel het.
Blankes, die Boere het geen reg op enige van hierdie ou Reservate, Kroongebiede of selfs die huidige Trust of CPA gebiede nie.   Waarom word ons steeds geblameer vir iets wat ons en ons nageslag nie gedoen het nie.
Die Britse regering het ook kom oorlog maak in suidelike Afrika, vanaf 1800 toe hul die Kaapkolonie geannekseer het, sowel die Xhosa, Zoeloe, Khoi san, Griekwas en selfs die Twee onafhanklike Boere republieke – so het die Anglo Boere oorloë ontstaan.   Ook eers teenoor die ander volke alvorens hul die Boere begin aanvat het.    Daar was destyds GEEN Suid-Afrika nie, dus kon die ABO ook nie Suid-Afrikaanse oorloë gewees het nie.  Ander volke se oorloë was ook so aangeteken.   Dis nie blankes wat daardie oorloë begin het nie, maar die Britse kroon, wat hiernatoe gekom het om al die minerale rykdom uiteindelik te annekseer.   So het ook die Anglo Zoeloe oorloë ontstaan.
Nie baie lank 1902 toe anneksasies , wat minerale anneksasie ingesluit het, plaasgevind het in suidelike Afrika, het die Wêreldoorloë I en II uitgebreek.  Wie was in beheer van hierdie twee gedugte oorloë en waarmee is dit geveg – wie het dit befonds?
Dis ook nie die blanke Boere (van Boere republieke) wat na Engeland gereis het om daar te gaan oorlog maak nie.   Dis die Britse Kroon en al haar ander kolonies wat teenoor ons begin oorlog maak het en daarna die honderde konsentrasiekampe geskep het vir ons vroue, kinders en ou mense sowel oor die 30000 plase afgebrand het vir voedselvernietiging.  Daar was min voedsel en medikasie beskikbaar en meer as 39000 Boere, hul vroue en kinders het in die konsentrasiekampe gesterf hiervan.   Van die Swartes en ander volkslede, sowel die groot hoeveelhede blankes uit die destydse Kaapkolonie, het destyds saam die Engelse teenoor die Boere geveg.
BELANGRIK om te onthou – elke volk, ook die Boere van die ou ZAR en Vrystaat, wat onafhanklik was, het die reg om oor hulself te regeer in 'n onafhanklike land, met 'n eie onafhanklike regering.   Dit is 'n internasionale reg dat volke daardie regte het en dit behou om hulself te regeer, en politici kan nie daaroor besluite nie.   Hul het geen mandaat om oor enige volk te beslis wat wil vry wees nie.

*
Ramaphosa have made statements about the situation regarding the previous dispensation, the so-called 'apartheid' system, where blacks had no voting rights. He referred to the reform process of black economic empowerment after 1994 which has been applied since then.
However, Ramaphosa forgot to mention who were primarily the beneficiaries of those black empowerment legislations and even the corruption that is still taking place. That he did not mention himself and others like his brother and in-laws / immediate families and friends.
Why did Ramaphosa not refer to the official electoral systems that were in place in the old homelands during the so-called 'apartheid', where all homelands (formerly called reserves or locations), where blacks made their own decisions and voted for their own leaderships, were official had voting systems, flags, folk songs in every homeland.
Why did he not mention the more than 5000 farms bought after  1994 with TAX money and even the thousands of land claims made after 1994, under CPA and Trust legislation, where Blacks and even Khoi San / Griqwas still have their own traditional "homelands or crown lands" could continue under the new legislations.
It is constantly being argued that the white minority and even overseas organizations that blacks were never allowed to vote. Why did he and his peoples put the blame because of the whites as Blacks and even Khoi san and Griquas still today, live on their traditional areas.   Why did he not mention that millions (more than 30 million Blacks and Khoi San) who still live in those areas after 1994, separately from each other – it's all on Hansard, publications and even Constitution refers to it?
It is 27 years now since the ANC took over – but Billions of rand were given to separate Trust or CPA in these cases all assigned, while each traditional leader (8840 in total) is maintained by the taxpayers.   All of them have their own 'culture' houses and traditions, with their own identity.
What Ramaphosa forgot to tell, is about the fringe benefits, where 'royals"s palaces and their wives are maintained, transport and entertainment allowances are granted and adjusted annually.
It was in the 1910 Constitution – segregation on since 1840.  It depends on how 'separate' areas were in place before 1994, but how does it differ from today's separate Trust and CPA areas, where traditional leaders each have their own traditional houses with separate legislation?
On the contrary, with Homelands there were better benefits, because all these people from the homelands voted to become independent like Botswana is today, where they could govern themselves.
Billions were given to the old Homeland Governments (10), as well as job creation where border industries were created, which are still used to this day where the people work.
Those things are even in the Constitution of 1996.
It is not the white (Boers) minority's fault that that Black and Khoi san / Griquas over 27 years chose to still live in their own separate territories, as has been done since 1840 when the BRITISH EMPIRE annexed their lands, and not us, the few white people ZAR and Freestate of Southern Africa.
After 1994, it was instituted under the name of "land claims" as if the whites had "STOLEN" their territories, which is untrue. The hatred factor towards whites has grown over the 27 years, hence all the murders and racism towards whites – where there are over 110 racist laws against whites, which include the Constitution.
Before 1910 there were two independent Boer republics (which excluded old reserves or crown areas), but those areas were not included in this according to the Union constitution. So, how could the whites have stolen those areas.
By the way, even today, the Boers or any Whites have no right to any of these old Reserves, Crown Areas or even the current Trust or CPA areas.
Why are we still being blamed for something we and our descendants did not do. The British government also came to make war in southern Africa, with the separate peoples, from 1800 when they annexed the Cape Colony, both the Xhosa, Zulu, Khoi san, Griqua and even the Two Independent Boer Republics.
It was not whites or BOERS who started those wars, but the British Crown, who came here to finally annex all the mineral wealth. How long after 1902 when annexations took place in southern Africa did World Wars I and II break out? It was not the white Boers who traveled to England to go to war there.
It was the British Crown and all its other colonies that started waging war against us and then created the hundreds of concentration camps for our women, children and old people as well as burned down over 30,000 farms for food destruction.
Poverty were created in all cases and scenarios because of the British wars against the peoples of southern Africa.   But some people in this country will blame us, the Boers, the Whites for their commitments with the British empire.   Blame yourself, as we did not start this.
NOTE – all people have a right to rule themselves, even the Boers that have two independent Boer republics.   Self-determination is there for all peoples and others (or political parties) can not decide for you to rule yourself in your own independent country as it was before 1900.  Time to stop this blame game against the Boer people.   
*
Ingonyama Trustland (Zulu people)