Watter blanke sal reg wys wees om na Zimbabwe te gaan net om weer beroof, aangerand en vermoor te word?  Wie sal teruggaan as hul families vermoor , aangeval of verjaag is uit Zimbabwe?   Wie sal terugkeer na 'n land waar alles tot op die grond vernietig of afgebrand is?    Omstandighede tydens Mugabe is identies dan ons sin op die stadium.  Daar is ook heelwat Trustgebiede, nes in Suid-Afrika.  Dit was ook eers tuislande en reservate (Shepstone beleid).    (Lancaster ooreenkomste) Daar was ook artikels hoe die nuwe president Zimbabwe gaan herbou.  En tog het die land totaal in sak en as ingegaan sonder voedsel vir die onderskeie bevolkingsgroepe.   Rakke is dolleeg.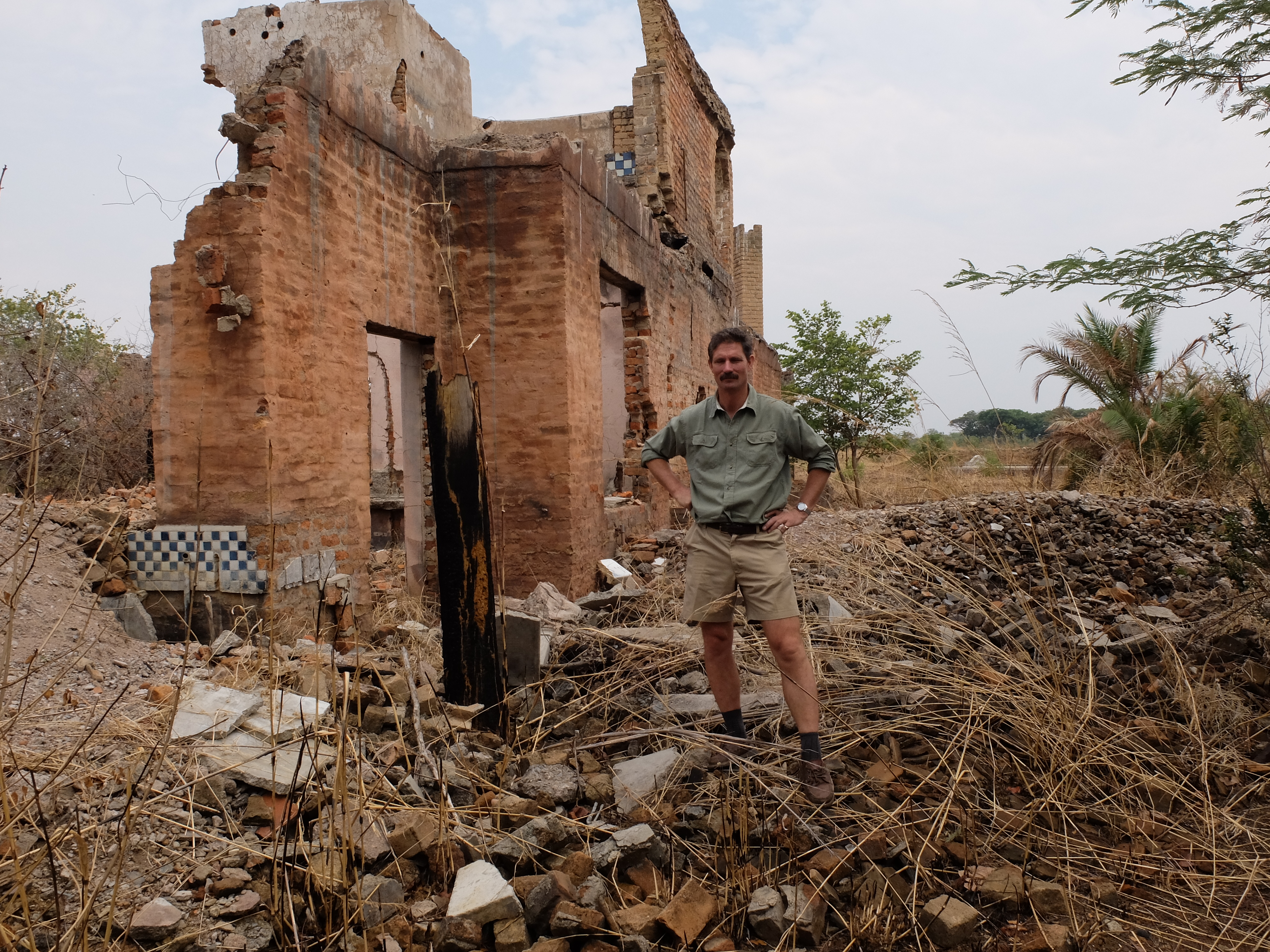 Elke boer weet watter risiko dit is om te boer en dit wat die boere in Zimbabwe meegemaak het, is nog 'n groter risiko.   Boerdery is 'n besigheid nes enige ander besigheid in die land.   Waar dit onderworpe is aan swart bemagtiging en laer pryse vir produkte, vergroot die risiko.  Ons volg dieselfde pad as Zimbabwe.
Geen ekonomiese groei en nog minder in die landbousektor – nie in Suid-Afrika nie, nog minder in Afrika lande of Zimbabwe.  Nes in Suid-Afrika was daar ook grondgrype en heelwat armoede.    Ons blanke armoede groei netso vinnig, terwyl die immigrante in miljoene groei.  Sulke tipe gebeure raak die hele (SADC-streek).   Dis 'n ope vraag hoeveel en hoe lank blankes moet heropbou en betaal – waarvoor moet mede blankes weer uitgewis word?
Who will go back to such revolutionary areas, we in South Africa experience this type of behaviours on a daily basis since 1994 and even before – that never stopped.   Murders – attacks – rapes – it is nothing for those blacks to just arrive in your house, attack you, kill you and burn then everything like the British did in 1900 with the Anglo Boer Wars.
~
Who will go back to such revolution, we in South Africa experience this type of behaviours on a daily basis.   Murders – attacks – rapes – it is nothing for those blacks to just arrive in your building, house, attack you, kill you and burn then everything like the British did in 1900 during the Anglo Boer Wars.
Dit is wraggies tyd dat swartes hul eie lande in Afrika opbou wat hulle vernietig, plunder, roof en afbrand.   Wanneer daar na die protesaksies gekyk word is dit jong kinders wat deelneem en ouers skitter in hul afwesigheid.  Ook in Suid-Afrika.
Niemand het 'n rewolwer teen hul koppe gehou om die infrastrukture en huise te verwoes nie.  Laat diegene wat die opdragte gegee het om boere wat voedsel vervaardig, uit te wis of te verjaag hierdie landsburgers dra.
Daar is ander lande in Afrika wat ook identies is, oral waar Britse kolonies was, is dit so.   Heelwat trustgebiede en soms word dit "crown land" genoem.  Hier in Suid-Afrika is heelwat burgers van Zimbabwe, gaan terug en gaan boer in jul land en gaan bou die land op, julle is mos trotse burgers van Zimbabwe of hoe?.
Swart boere in Suid-Afrika – hier is julle geleentheid – gaan help bou aan Zimbabwe, julle maak daagliks aanspraak julle is goeie boere.   Nou bewys dit dat dit so is.
Malema en Ramaphosa kan sommer 'n groot plaas gaan koop en gaan boer en kyk hoeveel voedsel hul op die rakke kan plaas waar net rotte die hoofdis tans is.  Ironies sit Zimbabwe met niks en die kommunistiese regeerders in Suid-Afrika kies dieselfde pad as wat hul bure gevolg het.  Tipies kommunisties en slawernye.  Heelwat swart minderhede in Zimbabwe is uitgewis en vermoor – tien duisende.   Swart op swart rassisme, die een swart etniese ras teenoor die ander etniese swart ras, so is dit regdeur Afrika.
~
Daar was bykans 300000 blankes in Zimbabwe in 1975 en dit het na sowat 120000 gedaal in 1999 en verseker nog verminder in 2002 na minder as 50000.  Tans is daar nie eers 30000 blankes in Zimbabwe nie, wat hulle daar maar is 'n raaisel.   Nie almal is in 'n posisie om landuit te trek of te gaan hervestig nie.  Daardie blankes is en was ook vir geslagte op daardie grondgebiede en plase waar hulle hard gewerk het.
The white population of Zimbabwe reached a peak of about 296,000 in 1975, representing just over 8% of the population. It fell to around 120,000 in 1999 and to less than 50,000 in 2002. The white population of Zimbabwe was listed as 28,732 in the 2012 census.
~
Lancaster ooreenkoms – agreement
Ken Sibanda is an American Constitutional Lawyer, born in Transkei South Africa.  A much sought after speaker on human rights and the rule of law. The above is taken from a forthcoming book entitled: Lancaster House Accords: What Britain owes Zimbabwe, forth coming 2016 – Tovakare Press.
I have written several articles that have addressed Zimbabwean Human rights and rule of Law, as well as South African Foreign Policy. I now turn my attention to Zimbabwean legal constitutional history and in particular "The Declaration of Rights' clause that says –  Zimbabwean land redistribution program has to wait for ten years. That clause was greatly debated and the nationalists only agreed to sign the Accords after assurances from then US President, Jimmy Carter; and so joined Britain by default – agreeing to also help fund an equitable land redistribution program.
>
In 1979, the Lancaster House Accords signed by Lord Carrington agreed to an equitable compensation in the distribution of farmland. Verbal agreements supplemented the written records; the written accord is an incomplete document. The minutes and session discussions are also incorporated into the final Accords if the parties so intended.   At present, the British government has stated that it's unwilling to meet those promises for compensation. From Tony Blair's government to Cameroon, the UK government is unwilling to move forward on land compensation unless Mugabe exits. Human rights, I am beginning to concede, is not the only pressing issue: international law and agreements will also play a role in Zimbabwe's political growth. For starters during the Rhodesian Bush war the Rhodesian armed forces engaged in racist and systemic human rights violations; labelled as ant-communist in nature. Mugabe was knighted by Britain in the past, at a time some argue he was involved in human rights violations – how a person earns a knighthood in this context is a million dollar question: Sir Robert Mugabe.
The Lancaster Accords were not conditioned on good governance. The breach of treaties such as this one that were signed by six agents of change has its redress in international bodies such as the United Nations. This would be morbidly embarrassing for a country, like Britain, that was at the center of criticizing Mugabe as a lawless ruler; to be brought before an international body for its refusal to respect what is in simple terms a private international law document between Britain and Zimbabwe.
<<<
The Lancaster House Agreement was a political consensus which brought the independence of Zimbabwe from Rhodesian rule. The agreement came into being after a series of negotiations between the nationalist parties and the Rhodesian Front between September and December 1979.[1]The Agreement was facilitated by the British and the American governments to being to an end the 14 year war in Rhodesia between the Rhodesians and the guerrilla movements.
The Conference opened on 10 September 1979 under the chairmanship of Lord Carrington, Secretary of State for Foreign and Commonwealth Affairs. The Conference concluded on 15 December, after 47 plenary sessions. The final peace agreement was signed on 21 December 1979. The major signatories were as follows; Ian Smith– Rhodesian Front, Robert Mugabe and Joshua Nkomo– Patriotic Front, and Abel Muzorewa. At the Lancaster House Agreement in 1979,Josiah Tongogara was a crucial "moderating" force, according to Lord Carrington, the then British Foreign Secretary, who chaired the talks.
Land reform emerged as a critical issue during the Lancaster House Talks. Robert Mugabe and Joshua Nkomo insisted on the redistribution of land—by compulsory seizure, without compensation—as a precondition to a negotiated peace settlement. This was reflective of prevailing attitudes in their guerrilla armies, the Zimbabwe African National Liberation Army (ZANLA) and Zimbabwe People's Revolutionary Army (ZIPRA) respectively, and rural support bases, which had high expectations of the redistribution of land. The British government, which mediated the talks, proposed a constitutional clause underscoring property ownership as an inalienable right to prevent a mass exodus of white farmers and the economic collapse of the country. This was enshrined in Section 16 of the Zimbabwean Constitution, 1980. To secure Mugabe and Nkomo's support for the constitutional agreement, Lord Carrington announced that the United Kingdom would be prepared to assist land resettlement with technical assistance and financial aid. The Secretary-General of the Commonwealth of Nations, Sir Shridath Ramphal, also received assurances from the American ambassador in London, Kingman Brewster, that the United States would likewise contribute capital for "a substantial amount for a process of land redistribution and they would undertake to encourage the British government to give similar assurances
https://pindula.co.zw/Lancaster_House_Agreement
READ MORE – LAND REFORM POLICY
https://pindula.co.zw/Lancaster_House_Agreement
During the first post independence decade of 1980-90, the then prevailing willing seller willing buyer principle led to a conservative market led reform policy. The 1985 Land Acquisition Act, though drawn in the spirit of the 1979 Lancaster House "willing seller, willing buyer" clause (which could not be changed for ten years), gave the government the first right to purchase excess land for redistribution to the landless. However, the Act had a limited impact, largely because the government did not have the money to compensate landowners. In addition, European farmers mounted a vigorous opposition to the act. Because of the "willing seller, willing buyer" clause, the government was powerless in the face of the farmers' resistance. As a result, between 1980 and 1990, the government acquired only 40 percent of the targeted 8 million hectares (19.77 million acres) of land, and 71 000 families out of a target of 162 000 were resettled. Much of the land acquired during this phase was of poor quality according to Human Rights Watch.
~
BURGERS WYS HUL TANDE EN PROTESAKSIES IS DIE GEVOLG – IN ZIMBABWE
PROTEST ACTIONS AGAIN
From Harare, a mammoth crowd of Zimbabweans are gathering for a nationwide protest over the country's economic collapse and what the opposition calls the new government's "cocktail of lies."
Many are of the opinion that had Robert Mugabe not taken land from white farmers, the country would have been saved from the brink of collapse.
President Emmerson Mnangagwa's administration is under growing pressure one year after taking office following the removal of longtime leader Robert Mugabe. Tensions remain high after July's disputed election that Mnangagwa narrowly won.
Zimbabwe's government is struggling to even arrange a reliable currency as many citizens in the southern African nation say they've seen no progress on promises of "jobs, job, jobs."
There is heavy security in the capital, Harare, as opposition supporters sing anti-government songs.
*
READ ALSO: