What happened to the 11 security guards and others of the mine that were killed that day at Marikana and who killed them?  It is now nine years after police gunned down 34 Marikana mineworkers, President Cyril Ramaphosa maintains that complexities have prevented him from visiting the victims' families.    Ramaphosa said while the issue of compensation for the victims of Marikana had not been concluded, the government had already paid more than R174 million to the victims and families.   In 2017 it was stated by Nathi Nhleko that  the police cannot investigate themselves.

*
Hoeveel slagoffers op plase is al ooit besoek of vergoed vir brutale geweld en moorde?  Geen moord kan ooit goedgepraat word nie,  nie die plaasaanvalle en moorde wat soms baie erger uitgevoer word, bendegeweld of dit wat hier plaasgevind het nie.
Boere is daar om vir almal voedsel te produseer en verskaf, maar hulle word stelselmatig en feitlik daagliks aangeval en uitgewis.
So is Marikana mynwerkers ook geskiet.  Kyk hul gevaarlike wapens wat hul gedra het?  So kom baie ook in  plaashuise in – met kapmesse en pangas, knopkieries en ysters.
Wie het die opdrag gegee vir 'n mynwerker se dood of die van plaasmoorde wat absoluut brutaal deurgevoer word.  Marikana slagting is voorafgegaan deur stakende mynwerkers.   Wie het die 11 sekuriteitswagte en ander doodgemaak en verbrand voor hierdie Marikana slagting?  Daar is 45 mense vermoor, nie 34 nie.
*
Hundreds of striking South African mine workers, who had gathered on a rocky cliff near their platinum mine, began singing war songs
*
2021
For nine years Marikana family members have been reeling in pain from their loss. They've filed civil cases to compel the president to act on their promised compensation which is still delayed. Breadwinners are dead and some widows still live in shacks.
In powerful testimony South African miner Shadrack Mtshamba tells Channel 4 News how he saw police officers shooting protestors even as they tried to surrender near the Marikana mine last month.
*
Marikana Massacre documentary
https://www.youtube.com/watch?v=sAXzs40WJ6A&t=87s
*
Marikana 16 August 2012
In August 2012, mineworkers in one of South Africa's biggest platinum mines began a wildcat strike for better wages. Six days later the police used live ammunition to brutally suppress the strike, killing 34 and injuring many more. Using the point of view of the Marikana miners, Miners Shot Down follows the strike from day one, showing the courageous but isolated fight waged by a group of low-paid workers against the combined forces of the mining company Lonmin, the ANC government and their allies in the National Union of Mineworkers.
*
Who killed those before this shootings?
Speaking in the national assembly, the President said he was committed to visiting the area as he had always promised.   During the funeral of the late struggle stalwart Winnie Madikizela-Mandela in Soweto in 2018, Ramaphosa had also said he would go to Marikana as promised.
The President (Ramaphosa) maintained that he stood by his promise but it was not easy as the issue was complex, and involved a number of roleplayers.    Whereto?   He explained – "It has always been my intention to go and speak to the widows of deceased workers. To this end yes because this is a complex matter which has various complex aspects to it. We have been in consultation with a variety of parties. Initially, there were unions themselves, AMCU and NUM. At times the two don't see eye to eye, they differ on approaches. At times I find that one is caught up between the two because they are the two key role players.
He said he had been counselled by a number of stakeholders on the issue including faith leaders.
"All I want to say is that it will happen," said Ramaphosa, adding: "Yes, it's important that we should deal with this matter and bring closure to it and also ensure we work beyond also to deal with the Farlam Commission," he said.
He said he was not happy that it's taken a long time to settle compensation issues with the victims.
Ramaphosa who was a non-executive director of Lonmin when 34 striking miners from the union AMCU were killed by police, has been fingered by some for urging the police to act against the strikers during the protest in 2012.
In the run-up to the massacre, 10 miners from the rival National Union of Mineworkers (NUM) were also killed.
https://www.iol.co.za/news/politics/ramaphosa-again-says-he-will-visit-marikana-96f2300a-87b8-4817-8745-68efef2d9d09
*
Warning: this video contains very distressing footage
New, shocking footage emerges of alleged police brutality against striking miners at the Marikana mine, South Africa, less than a year after protests.
*
15 March 2017
Government has offered the families and victims of the Marikana massacre just over R1.1bn in compensation, Parliament heard.   The police committee was briefed on the progress of the implementation of the Farlam Commission's recommendations by Minister Nathi Nhleko and his team.    Nhleko said, while the victims and their families had been offered R1.1bn, no amount of money could "quantify" what happened at Marikana.
The state has also agreed to pay for evaluation by psychologists for those families that suffered emotional trauma due to the loss of a family member.    It also conceded that the plaintiffs' attorneys could appoint medical experts for personal injury claims. The state would cover the costs of the medical experts.    Asked by FF Plus MP Pieter Groenewald if this would not be setting a dangerous precedent, Nhleko said it wouldn't, but would instead "help determine the nature and extent of injuries".   The SAPS said 652 claims had been made, which amounted to R1.17bn.
They included:
Six claims for injuries sustained as a result of police assault or arrest, valued at R19.8m;
R100m for 36 claims for injuries as a result of shootings;
There were 285 claims for wrongful assault, arrest, detention and malicious prosecution, valued at R870m;
And 325 claims for loss of support as a result of the death of a loved one, valued at R179m.
https://www.news24.com/news24/southafrica/news/govt-offers-marikana-victims-families-r11bn-20170315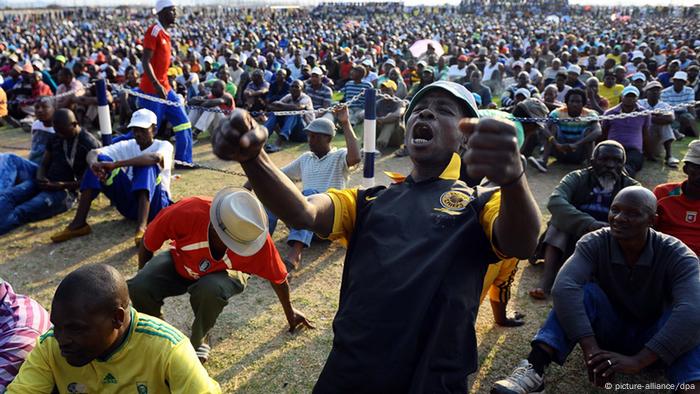 https://www.dw.com/en/south-africa-to-compensate-marikana-victims/a-37974705
*
Marikana residents say they are still struggling, 9 years after police shot and killed miners.The community feels betrayed by mining companies that promised a better life. eNCA's senior reporter Aviwe Mtila has the details.
*
But wat about the policemen that were killed by the miners  the security guards that were burnt alive by the miners no one is saying anything about them
The Marikana Massacre: Through the Lens

*
ANC – Lethuli-house can of worms – "Nyani skeletons" – so-called "apartheid" (segregation) and 'white privileges"

ANC failed – no democracy
Kodesa leuens – Lies of Codesa

Gatvol vir vernietiging ActionSA

Sharpeville and the Avocado tree at Cato Manor

Codesa – Kodesa … failed