What is freedom  for people to have in life – is to enjoy life, all people have an international human right to rule themselves, independently.  International professors criticize Spain's attitude towards Catalan self-determination.   Expert Liah Greenfeld claims it is not up to Spanish authorities to decide if people of Catalonia express wish to become a state.   All people have the rights to do that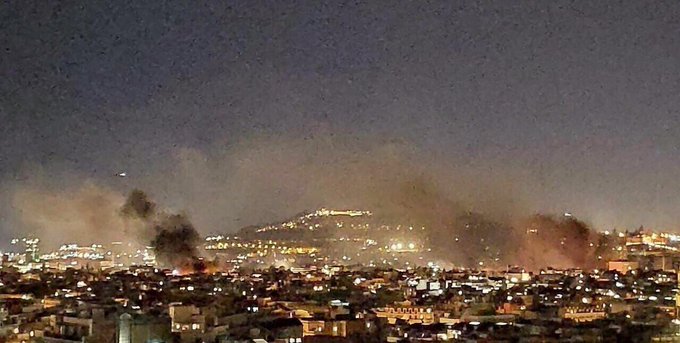 Daagliks is daar honderde duisende immigrante regoor alle kontinente ingedwing om vreemdelinge en immigrante, selfs onwettiges wat geen dokumentêre papiere het om wettig in die land te wees nie, te verwelkom en selfs op te neem.    Daar mag nie teen immigrante gediskrimineer word in Suid-Afrika nie, maar daar word teen alle blankes gediskrimineer om nie deel te neem aan enige ekonomiese en maatskaplike welvaart nie.
Daar is heelwat volke wat verkies om deur hul eie leiers regeer te word, juis omdat hul onderdruk word, asook rassime en diskriminasie uitgeoeen word. Hoekom onderdruk meerderheidsregerings dan minderhede – daar is geen demokrasie in Suid-Afrika nie.
Dit is presies wat ook in Suid-Afrika aangaan, waar alle blankes met swart bemagtiging en regstellende aksie wetgewings onderdruk word deur die ANC-DA-EFF-PAC-ACDP en ander, gedreig word en van hul eiendom vervreem /onteien word, wat weggeneem gaan word sonder vergoeding.   Daagliks moet ons blankes al hierdie misdaad in die oë staar.  Dis elke volk se reg tot vryheid en om hul eie gebiede onafhanklik te regeer.
Wat het die ANC gedoen sedert 1994 vir enige Afrikaner of Boer, al wat hul kan doen is om swart bemagtiging en regstellende aksie toe te pas.
*
THIS IS UNHUMAN IF PEOLE WANT THEIR FREEDOM

#Catalan leaders have been sentenced up to 15yrs due to the 2017 referendum for independence. The future of #Catalonia (democratic expression, civil rights) is under serious threat. Political processes should be decided upon at the ballot box, not in court. #IStandWithCatalonia

House of Commons: Peter Grant, SNP spokesperson: "I stand with the people of Catalonia in their right to determine their own future"

Nine #Catalan political leaders have just been sentenced by the Spanish supreme court to up to 15 yrs in prison for exercising the right to self-determination & calling for peaceful protests. If you care about #HumanRights RT this message w/#IStandWithCatalonia

Norway, Finland, Poland, Estonia, Latvia and Lithuania gained their liberty thanks to the right of self-determination not so long ago, while the "mother"-countries called it illegal. Now their political leaders suffer massive amnesia in case of #Catalonia.

*
OUOTES

International professors taking part in a seminar on self-determination in Barcelona on Thursday rejected the Spanish government's attitude towards Catalonia's demand to decide its political future. Moreover, the academics claimed that self-determination is not only something to be granted to colonies, but is a right for any people who wishes to exercise it. The experts also predicted that international organizations are more likely to support the Catalan government's plans to hold a vote on October, 1 than states.

Boston University professor Liah Greenfeld told ACN that the Spanish executive's rejection of the demand in Catalonia has no "legal validity", although she believes it is to be expected that Madrid should try to block any secession within its borders. "I don't think that it has anything to do with the concept of self-determination, it is not up to the Spanish government to decide whether the people of Catalonia want to be on their own," she added.

Greenfeld also rejected the argument claiming that the right to self-determination can only be exercised by colonies. According to the professor, the concept was introduced by US President Woodrow Wilson after the First World War "very specifically to refer to nations" that were part of empires. "They were not colonies," she pointed out, adding, "they referred simply to the right of those peoples, such as in Hungary, Slovakia, etc., to secede, to become sovereign nations."

"It is not up to the Spanish government to decide whether the people of Catalonia want to be on their own"
Liah Greenfeld · Professor at University of Boston

Meanwhile, the University of St Gallen professor, Bardo Fassbender, told ACN that Madrid's plan consists of "keeping together an imagined Spanish nation and territory as it was."

Although, he maintained "this collides with the wishes of the Catalan population today, at least part of it." The expert also said that state governments are likely to wait for Spain's reaction to the October 1 referendum before reacting to the result of the vote.

"The most likely chance to get a form of support will be in the forum of international organizations," said professor Fassbender, who is also a legal adviser to the United Nations. "I assume that the Council of Europe, in Strasbourg, is so committed to the idea of democracy and human rights that there, in the assembly of the Council of Europe, you could find some support in favour of recognition of independence," he added.

One of the main discussion points in Catalan politics when tackling the independence debate is whether Catalonia would stay in the European Union or be automatically expelled after secession.

"My interpretation of the EU treaties is that for this specific case one also must have new rules basically allowing Catalonia to stay in the EU if it wishes so," he said, after pointing out that the treaties say nothing about secessions within the Union.

Catalan Minister of Foreign Affairs, Raül Romeva, opened the seminar with a brief speech, in which he linked the right to self-determination to human rights and democratic principles.

However, he said that voting in a referendum is not the only way to reach statehood and recalled the International Court of Justice sentence of 2010 on the independence declaration of the Kosovo Parliament in 2008. Romeva said that the judicial decision "considers that secessions are not by themselves against international law, even if they take place outside of the exercise of the right to self-determination."


http://www.catalannews.com/politics/item/international-professors-criticize-spain-s-attitude-towards-catalan-self-determination
*
RIGHT OF FREEDOM AND THE RIGHT OF SELF-DETERMINATION FOR ALL PEOPLE
*
RIGHT TO SELF-DETERMINATION
*
RIGHT TO FREEDOM
*
*
All people have an international human right to freedom and to rule themselves.
16 October 2019 – The third day of protests for the freedom of the imprisoned political leaders has kicked off in Catalonia with various three-day marches beginning across various cities.  Participants set off this morning – 10,000 from central Catalan city Vic, 7,000 from Girona, 2,000 from Tàrrega, 1,000 from Tarragona, and nearly 1,000 from Berga. Several relatives of the imprisoned and exiled leaders will take part in the initiative.
Catalonia wants independence from Spain
*