What is the South African Democracy Education Trust –  (SADET) – an organisation funded by several businesses in the past as well as today.
Neem kennis hoeveel  "opleiding" in ons skole gehad het.  Heelwat skole is voor 1994 ook afgebrand.  As hulle wat ons so vandag stenig en vals beskuldig,  so slim is dat daar geen onderriggeriewe was nie, hoekom nie hul eie onderwysers ook opgelei en hul eie skole voorsien nie, maar kla oor Afrikaans wat as voertaal gebruik is, nadat die Engelse regering dit op ons afgedwing het in 1954?



*
The SADET project is wholly funded by South African businesses.
MTN and Nedbank are the core funders, and their funds have been used for the salaries of the core management and research team, office supplies, research costs etc.
Additional research costs for Volume 2 of The Road to Democracy in South Africa was funded by a grant of R3-million from the National Lottery Distribution Trust Fund, while the remaining funds will be used for research for Volume 3.  In addition, MTN and the Nedbank Group have provided the project team with a range of services, including free office space, financial management advice and legal advice.

http://www.sadet.co.za/
*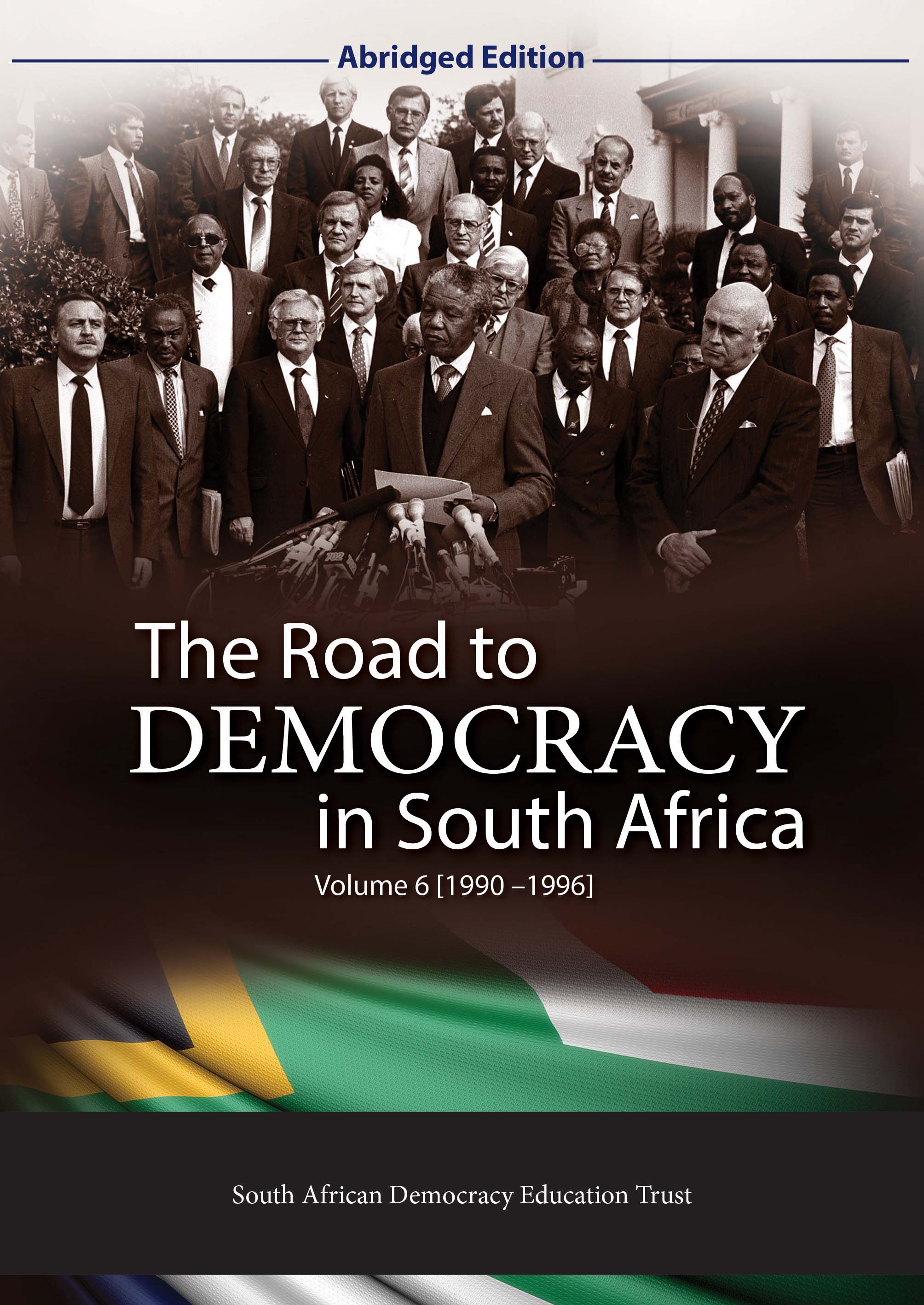 The South African Democracy Education Trust (SADET) was established as a project Trust after President Thabo Mbeki indicated his concern about the paucity of historical material on the arduous and complex road to South Africa's peaceful political settlement after decades of violent conflict. Following discussions with the private sector core funding of R6 million over a two-year period was provided by Nedcor and MTN.
A Board of Trustees, chaired by Dr Essop Pahad, and including Minister Lindiwe Sisulu, Professor Yvonne Muthien and Mr Jacques Sellschop of MTN, Dr Ivan May of Nedcor, Isaac Makopo of the MK Veteran's Association, Seth Phalatse, Professor Vincent Maphai, and Professor Ben Magubane (SADET), was appointed. Mr Jacques Sellschop left the Board after his resignation from MTN in 2002. Selby Baqwa (SC), the former Public Protector, replaced Dr Ivan May as Nedcor's representative on the Board following the latter's resignation from Nedcor in June 2003.
Dr Meshack Khosa replaced Professor Muthien as MTN representative on the Board in early 2006, and was in turn replaced by Mr Nkateko Nyoka in late 2006. Dr Eddy Maloka joined the Board in 2005, while Mr Joe Matthews joined in 2006.
A project management and research team was subsequently appointed, and consisted of Professor Ben Magubane (Project Leader), Dr Gregory Houston (Project Coordinator), Dr Sifiso Ndlovu (Senior Researcher) and Mrs Elsa Kruger (Project Administrator).
In 2004 Dr Houston was appointed Executive Director and Professor Magubane Editor-in-Chief, while Dr Sifiso Ndlovu was appointed Director of Research in 2006.
~
The SADET management and research team moved into the SADET offices in the Nedbank building in Church Street, Pretoria, on the 1st September 2000. The offices, donated by Nedcor for SADET's use, was once the Dutch embassy and Klaas de Jonge's home for two years while he was keeping out of the reach of the South African apartheid authorities. Broll Properties has since taken ownership of the building, and has kindly agreed to SADET's continued use of the premises free of charge. Nedcor, the Strategic Fuel Fund, Tarsus, and Compaq provided office space, furniture, computer equipment and other office requirements through generous donations.
The SADET management team's immediate task was to secure contracts with established research institutions and to create research teams in various parts of the country to carry out the research. The first contract was signed with the Africa Institute of South Africa on the 18th September 2000. The core research team then traveled to Cape Town, East London and Durban in October to meet with prospective research team leaders and members for the Western Cape, Eastern Cape and KwaZulu-Natal regions, respectively. Contact was established with the Wits History Workshop and the team began negotiating a contract with the Human Sciences Research Council (HSRC). Negotiations with established institutions and the creation of research teams took a large part of the first twelve months, and the final contract was signed in June 2001.
Dr Sifiso Ndlovu and Professor B. Magubane also serve as Advisory Panel members of the Freedom Park Trust, which is presently funded by the Department of Arts, Culture, Science and Technology. Freedom Park is a Grade 1 Cabinet-approved Legacy Project because it is a heritage resource with qualities so exceptional that they are of special national significance. It strives to accommodate all of the emerging experiences and symbols that unfold to tell one coherent story of "Humanity's Struggle in South Africa". It will serve as a place to balance and engage the fragmented propensities of our multi-cultural, multi-class and multi-ethnic society.


*
Interviews
NAME OF INTERVIEWEE

TRANSCRIBED

Mr Mfazwe

 

Member of ANC and worked in the underground in the 1960s.

 

Mrs Mfazwe

 

Involved in ANC Women's League. Worked in the underground in the 1980s.

 

Dasa Mfundo

 

Colben Vuyani Mgaza

 

Mgaza is a PAC veteran and hails from East London. In the late 1960s, he left for exile. He represented the PAC in a number of countries before he became the PAC Chief Representative in London.

Yes

Nomonde Mgomane
Ace Mxolisi Mgxashe

Yes

Kedibone Esther Mhlatji

Yes

Mrs T. Miti

 

She is an ANC veteran from Grahamstown who came to live at the Msobomvu village in 1983. She became active in the village when the ANC was unbanned in 1990.

 

Edna Vakalisa Miya

Yes

Mr Mjekula

 

Mr Mjekula is a PAC veteran who was imprisoned for a short time in the 1960s.

 

Nonkwenkwe Mjungula

Yes

Douglas Mkaba

 

Mr Mkaba is an ANC veteran who was imprisoned on Robben Island for his political activities.

Yes

Sam Mkhabela

 

Jabulani Mkhuzo

 

Mr Mkhuzo is a PAC veteran who became politically active in the East London area in 1961.

Yes

D. S. Mkhwanazi

 

Hlengiwe Mkhize

 

Ms Mkhize was a young SASO activist at the University of Zululand in the early 1970s.

Yes

Louis 'Problem' Mkhize

 

Curnick Ndlovu, the first leader of the MK Regional Command, recruited Mkhize first into the trade union movement in 1962, and later into MK later the same year. Shortly thereafter he ordered to leave the country to undergo military training. He left in the company of Winston Sindane, Samson Mbatha and Cyril 'Edwin' Dlamini. He left through Botswana and Zambia into Tanzania. Mkhize and his group were sent to Egypt (then known as the United Arab Republics). He received a six months military course. He went on to receive a commander's course. They returned to Tanzania in 1963. Shortly thereafter he was sent to the Odessa Academy in the Soviet Union. He received a further nine-month training in a commander's course at the Odessa Academy. He returned to Tanzania in 1964 and began preparations for the Wankie and Sipolilo operations. Mkhize and other cadres remained in Zambia as combatants in waiting during the Wankie and Sipolilo campaigns.

There was never a need for them to cross into Zimbabwe especially after the successful engagements at Wankie and Sipolilo. He served as the interpreter during the Morogoro Conference. After the conference he and other cadres were sent to the Soviet Union for a refresher course. The course lasted eighteen months. The last six months were spent in Moscow. They were then sent to Baku for the sea-landing course. He became part of the team that was to infiltrate the country through the Aventura Military ship. The captain of the ship and the leadership of the ANC abandoned the mission. Mkhize was appointed a commander of the Natal urban machinery in Mozambique in 1981. He worked with Dumisani Makhaye in the urban machinery. He was appointed a commissariat in Mozambique in 1981. He remained in Mozambique until 1984 when he and other ANC/MK operatives were forced to leave the country following the signing of the Nkomati Accord between South Africa and Mozambique. The ANC appointed him the deputy military attaché in Tanzania in 1985. He held this position until 1991 when he returned to South Africa to attend the first ANC conference inside South Africa since 1961.

The conference was held at the University of Durban-Westville. Shortly after the conference the MK commander, Joe Modise, appointed him to be a military attaché in Maputo in Mozambique. He held that position from 1991 to 1993. At the beginning of 1994 he was sent to Zimbabwe to undergo a senior staff course. This officer's course lasted three months. They returned to South Africa shortly before the first democratic elections in April 1994. Mkhize was integrated into the South African National Defence Force on the 8th July 1995. He was ranked a colonel and sent to work as deputy intelligence officer in Pietersburg. He remained in that post until the end of 1996. He was transferred to the Natal Command as deputy chief of communications in December 1996. He served in this position from December 1996 to August 2000. He remains an officer in the South African National Defence Force to this day. He was interviewed on the 12th December 2001.

 

Wilton Mkwayi

Yes

Johnson Mlambo (PAC)

 

Johnson Mlambo is a PAC veteran who was imprisoned on Robben Island from 1962-82. On his release he joined the PAC in exile and headed the Foreign desk of the organisation. He became chairman of the PAC after the death of Pokela.

Yes

Siphamla Mlandeli

 

Monde Mathew Mlando

Yes

L.L. Mlonzi (PAC)

 

A PAC veteran whose activities were focused on Johannesburg and the Transkei.

Yes

Louis Mnguni

 

Mr Bonisile Mngxaso

 

Bonisile Mngxaso was a member of SANCO from the village. Before that he was a member of the Ciskei Police. He resigned to associate himself with the people.

 

Johannes Mnisi

 

Victor Mnisi


 

Jonas Mnqibisa 

 

The interview sheds light on the formation of the PAC, its policy, task team and underground activities in Langa. Was involved in the PAC structure in Langa. Played an active role in facilitating PAC underground activities between Cape Town and Transkei during the 1960s.

Yes

Regina Moabelo

 

Thabedi Alfred Moabelo

 

Ralph Moagi

Yes

Victor Moche

 

Victor Moche was born on 20 August 1947, in Lady Selborne, presently known as Seideberg in Pretoria. Arriving in exile, Victor was sent for training to Yugoslavia to specialize in infantry. In 1963 he went to study journalism in Europe. On his return in Africa, he served in the ANC propaganda machinery and later became an ANC chief representative in several countries. He is currently serving as Group Executive in Government Regulations Department – Telkom – in Pretoria.

Yes

David Modimoeng

Yes

Shadrack Phethedi Moetanalo

Yes

George Moffat

 

Dali Mofokeng

Yes

Mr MNN Mofokeng

Yes

Mr RE Mofokeng

Yes

Ephraim Mogale

 

Mogale Mogale

 

Patrick Mogale

 

Kempi Mogorosi

Yes

Clr. Kedibine Mogotsi

 

Bophelong Activist

Yes

Silas Mogotsi

 

Chief MG Mohale

Yes

Frans Mohlala

 

Nicholas Mohlala

Yes

Mrs MA Moji

Yes

P.A. Itumeleng Mokae

 

Mr NE Mokhachane

Yes

Ike Mokiti

 

Chairman of APLA Veterans

Yes

Mr DJ Mokoena

Yes

Ben Mokoena

Yes

M.M. Mokoena

Yes

Morake Petrus Mokoena

 

Former regime Councillor

Yes

Nomsa Dorcas Mokoena

 

Keith Mokoape

 

Keith Mokoape, born in the village of Walmansdal, moved to Atteridgeville in 1962, studied in Lady Selborne, Turfloop and University of Natal. After working for SASO, he left the country in 1972 to Botswana where he finally managed to leave in 1975 for training in Lusaka, and later seconded back to Botswana were he worked with Isaac Makopo and Snuki Zikalala. Together with Zikalala, Keith was commander of MK activities launched from Botswana.

Yes

Zakes Molekane

Yes

Mr and Mrs Moletsana

Yes

Jabu Moleketi

Jabu Moleketi was recruited into the ANC by Elias Masinga whilst still at school in Soweto in the mid-1970s. He went into exile during the course of the Soweto uprising and returned to South Africa in early 1977 as a member of MK's urban machinery.

Yes

Mr J Moloabi

Yes

Mr E Moloi

Yes

Lehlohonolo Ntsike "Lambert" Moloi

 

Lambert Moloi was born in 1932, in Quting, Lesotho. In 1940 his family joined his father, who was a railway worker in Braamfontein, Johannesburg. He then schooled in Soweto until he left the country in 1963 to join MK. He later lived in Lesotho, where he worked with Chris Hani until he was transferred to Lusaka in the early 1980s. He is a retired General and a businessman in the arms industry.

Partial

Mr TA Moloi

Yes

Ike Moloko

 

Peter Molotsi.

 

Molotsi is an ANC veteran who left South Africa in 1960. He later became the PAC chief representative in the US and returned to South Africa in 1993.

Yes

Zakes Molotsi

 

Mr Molotsi was a young ANC activist who operated in the underground in Soweto together with Samson Ndou and others in the early- to mid-1970s. He played a central role in transporting young people out of the country during the course of the Soweto uprising.

Yes

Ruth Mompati

Yes

Mr SDA Monareng

Yes

Dalton Monyai

Yes

Asha Moodley

Yes

Strini Moodley

Yes

Shadreck Moote

 

Mrs DS Mopeli

Yes

Dr TK Mopeli

Yes

Mr TM Mopeli

Yes

Murphy Morobe

Yes

Mrs G Moroka

Yes

Isaac Makotanyane Morwamoche

 

Drapeleng Mosia

 

Mr Mosia is a PAC veteran once imprisoned for his political activities on Robben Island. He went underground on his release from prison.

 

Emma Mosiya

 

Evaton resident and Property Rights Activist. Former member of the ANC and also at one point the IFP.

Yes

Glenn Moss

Yes

Dina Motau

 

Edgar Motau

Yes

William Ngaoko Motau

Yes

Mokgalakgathe Mothapo

 

Tladi Tshipyane Mothapo

Yes

Arthur Bongani Mothekwane

 

Mr Mothekwane is an ANC veteran who was imprisoned on Robben Island for his political activities.

 

Johannes Mothenjane

Yes

Makgabo Raisibe Motho

Yes

Makgabo Mothotsi

Yes

Richard 'Parepare' Mothube

Yes

Ledile Helen Mothutsi (1943).

 

Ledile Helen Mothutsi was told by her parents about the gallant work of Ma Congrese and heroic deeds of their kgosi, Mokuku, at a young age. She was later to take the challenge through Kolobe Ngoepe, a village Congress leader, and joined the movement sometime in the 1960s/70s.

 

Tlameng Motlabi

Yes

Nthato Motlana

Yes

Kgalema Motlanthe

Yes/Partial

Mr NT Motloung

Yes

Mr. Nkutshweu Motsao

 

Azapo National Treasurer.

Yes

Sarah Motsei

 

Dora Motshabi

Yes

Dipuo Motshabi-Mathibe

 

Martha Motswenyane

 

Mr TJ Motubane

Yes

Radibone Moumakwe

Yes

Alexander Moumbaris

 

Life history of Alexander Moumbaris, a young Greek who joined the liberation struggle in the late 1960s as a courier bringing in propaganda material for the ANC/SACP. He eventually carried out propaganda operations inside the country that involved the distribution of pamphlets and exploding of 'bucket bombs'. He was also a leading figure in the ANC's 'Operation J', the attempt in 1971 to bring MK forces into South Africa by sea.

Yes

Justice 'Gizenga' Mpanza

 

Mpanza joined the ANC in 1955. He attended trade union classes in Durban that were run by Stephen Dlamini. When Umkhonto we Sizwe was formed he was recruited into one of its units. He left the country in May 1963. He received military training in the Soviet Union. He is also the veteran of the Wankie Campaign. After serving time in Botswana, following arrests after the Wankie Campaign, he returned to Zambia. There he served as the Chief of Reconnaissance in the Zambezi Valley.

He was subsequently sent to the Soviet Union for further military training. He formed part of the group of guerrillas who received training in sea-borne landing. They were planning to infiltrate the country using the Adventura ship. He was interviewed on the 12th October 2001, and on the 9th November 2001. Five 60-minute tapes have been recorded.

Yes

Mr. P. Mpayipheli

 

Involved in march from Zweletemba to Worcester, Defiance Campaign in Cape Town. Worked underground till UDF was exposed.

 

Themba Mpetha and Mlandeli Spala

 

Mpetha was active in the 1950s under PAC influence. The 1960s were a major turning point in his political life. The state repression of the 60s.

 

Tshepo Mphuthi, Marcus Semetsi & Kabelo

 

Mr. George Mpinda

 

Secretary of ANC, Worcester. Took part in Defiance Campaign, Bus boycott, Provincial Conference in Port-Elizabeth. Member of Union in Hextex /Textile. Work underground in EnGcobo, Transkei.

 

Glen Mpukane

 

Mr Mpukane is a PAC veteran whose activities were mostly as a member of the organisation in exile.

 

Christopher Mrabalala

 

The interview sheds light on the life and history of a political activist who became involved in underground missions of the ANC in Cape Town during the late 1950s.

Yes

Lt. MS Mrubata

 

A student during the 76 uprisings. Had BC influence.

Yes

Dr Msauli

Yes

Agnes Msimang

Yes

Mavuso Msimang

 

Interview sheds light on the Wankie campaign, life in Kongwa, the first of the ANC's military camps, early attempts to infiltrate MK cadres into South Africa.

Yes

Nicholas Msizi

Yes

Noncera Hqoro Msobomvu

 

Luyanda Ka Msumza

 

Luyanda left SA after the Soweto uprising and joined the PAC. He also worked for private organisations whilst in exile.

 

Isaac Mthinmunye

 

Mrs. M. Mthundezi

 

Union member in Langerberg, Food and Canning. Her husband was detained in Victor Verster, Paarl and the Chairperson of Union. Took part in march from Zweletemba to Worcester. Attended the ANC Women's League Conference in Pretoria.

 

Silas Mtongana

 

Mr Mtongana is an ANC veteran who was imprisoned on Robben Island for his political activities.

Yes

Eric Mtshali

 

Mtshali became a trade unionist during the 1950s, organising in Durban. Stephen Dlamini, M.P. Naicker, Wilson Cele and Harry Gwala recruited him into the South African Communist Party in 1957. He joined the African National Congress in 1958 and went on to become part of the first Natal Regional Command of Umkhonto we Sizwe in 1961. He left the country in July 1962 and received military training in the Soviet Union. He returned to Tanzania where he became a Chief of Personnel in MK. He also worked very closely with the then Treasurer-General of the ANC and the General Secretary of the SACP, Moses Kotane, in transporting military hardware from Tanzania into the Zambezi valley in Zambia.

He was the first editor of Dawn, holding this position from 1964/5 to 1969. He was the one of the founder members of the ANC's intelligence division. Mtshali combined his intelligence work with the responsibility for rescue operations during the Wankie and Sipolilo Campaigns of 1967. He was elected into the central committee of the Communist Party in 1971. He spent two terms at the Party School in the Soviet Union. He served as the ANC's Chief Representative in Tanzania from 1971 to 1976. Thereafter he went to Czechoslovakia to work at the World Federation of Trade Unions. He worked with the trade unions in Anglophone and Francophone Africa, Argentine and the Phillipines. He helped to revive progressive trade unions inside South Africa during the early 1980s. He served on the Revolutionary Council. He retuned to South Africa in 1991. He was the Deputy-Commissioner of Criminal Intelligence in KwaZulu-Natal from 1995 to 2000. He stood for election as the ANC councillor for the EThekwini Unicity Municipality in 2000. He is still a councillor.

 

Mrs Nombuyisela Mtsiba

 

A resident of the Msobomvu village. Her husband (Mr Ngece) was shot and killed in what appears to have been a raid by the Ciskei Defence Force.

 

Johan Mnatela Myela

 

Colonel Mzamo (ANC)

 

Cletus Mzimela

 

Mzimela joined the ANC in 1959. He was recruited into Umkhonto we Sizwe when it was formed in 1961. He left the country in May 1963. He received military training in the Soviet Union. He is a veteran of the Wankie Campaign, where he served as one of the commanders of the MK/ZIPRA forces. After serving a sentence in Botswana he returned to Zambia. Thereafter he was sent to the Soviet Union for further military and to East Germany for intelligence work. He was infiltrated into the country through Botswana. He lost contact and had to make his own way to Durban.

The loss of contact made it extremely difficult to work. He was later sold out by an askari who had been with him in East Germany. He was arrested in 1971 and he was sentenced to a fifteen year jail term in November 1972. He was released in 1988. Mzimela was interviewed on the 13th October 2001 and on the 13th November 2001. Five 60-minute tapes have been recorded. They are all in Zulu.

Yes

Nicholas Mzizi

 

The interview sheds light on the politics in Langa, student activist during the 1976 uprisings.

 

Prema Naidoo

Yes

Shanti Naidoo

Yes

Zubin Naidoo

Yes

Margaret Nash

Yes

Andile Ncamane

 

Mpitsi Ncenjane

Yes

Mr M Nchocho

Yes

Ms. N. Ndamoyi
Union member in Langerberg, Food and Canning. Her father was the Chairperson of Hextex Union.

 

David Ndawonde

 

Ndawonde was a trade unionist in Durban during the 1950s. He worked in the same factory with Johannes Phungula. He was recruited into the first units of MK during the 1960s. He was arrested and sentenced to ten years on Robben Island. He was released during the early 1970s and was banned to the Umzimkhulu area. He later organised a very large sub-region of the ANC in the Transkei. He was subsequently elected a chairperson of the ANC in the Transkei region until the mid-1990s. He was a member of parliament from 1994 to 1999. He is retired and stays at Umzimkhulu. He was interviewed at his home on the 28 November 2001. Three 60-minute tapes were recorded.

 

Thembekile Ndawula

 

The interview touches on the activities of the ANC and SACTU in Paarl (1960). With the intensification of state repression- state of emergency- pass raids- ANC went underground and devised means to escort people out of the country.

Yes

Zolile Ndindwa

Yes

Nceba Ndela

Yes

Magila Michael Ndobongwana

 

The interview focuses on the Pass campaign in Langa – the march to Cape Town in 1960.

 

Wilfred Ndobongwana

 

The interview sheds light on the underground structures of the PAC in Langa during the 1960s.

Yes

Cleopas Ndlovu

 

Cleopas Ndlovu was a trade unionist during the mid-1950s. He joined the ANC in 1957, and he was recruited into the units of Umkhonto we Sizwe in 1961. He commanded units that operated in the Greater Durban Area and in Bergville. When Curnick Ndlovu, Billy Nair and other members of the first regional command of MK were imprisoned or forced into exile he and Jethro Ndlovu were ordered to form the second layer Regional Command structure of MK. When the security network began to close on them Jethro advised him to leave the country. He went to Swaziland where he worked with Joseph Nduli, a veteran of the Wankie Campaign, Albert Dlomo and Stanley Mabizela to receive recruits of MK and to see off the cadres who were re-entering the country. He was arrested in 1975 and detained in the Jozini area. He was sentenced to a fifteen year prison term in 1977. He was released in 1990. He was interviewed on the 11th and 24th October 2001. Four 60-minute tapes have been recorded. They are in Zulu.

Yes

Curnick Ndlovu

 

Ndlovu was a leading trade unionist and a community leader in Durban and KwaMashu during the 1950s and early 1960s. He was a member of the South African Communist Party and the ANC. He became a leader of the first Natal Regional Command of Umkhonto we Sizwe when it was founded in 1961. He served with Billy Nair, Ronnie Kasrils, Eric Mtshali, and Bruno Mtolo in this Regional Command.

He coordinated the activities of MK in the region, and spearheaded the recruitment of cadres into the people's army. He was arrested in 1963 and sentenced to twenty years on Robben Island. He played a prominent role as a leader on the main section of the prison during his stay there. He was released in 1983.

He was elected a national chairperson of the United Democratic Front shortly thereafter. He consequently faced security police harassment which forced him to go underground for most part of the 1980s. He and the late Archie Gumede also provided leadership during the attempts to normalise the situation in the violent-ridden province during the 1980s. He was a member of parliament from 1994 and 1999. He is now retired. He was interviewed at his home in KwaMashu on the 8th October 2001 and 13 November 2001.

Yes

Jethro Ndlovu

 

Jethro Ndlovu joined the ANC in 1959. He was recruited into the units of Umkhonto we Sizwe in 1961. He commanded units that operated in the Cato Ridge/Fredville/Camperdown areas. When Curnick Ndlovu, Billy Nair and other members of the first regional command of MK were imprisoned or forced into exile, Jethro Ndlovu and Cleopas Ndlovu formed the second layer Regional Command structure of MK. They worked with Wilton Mkwayi and later, Bram Fischer. He was arrested and sentenced to an eight-year jail term for membership of a banned organisation in 1966. Two 60-minute tapes were recorded.

Yes

Mr Moses Ndlovu.

 

Moses Ndlovu was born on the 19th June 1944 at Otto's Bluff to the east of Pietermaritzburg to parents who were farm tenants. Ndlovu came face to face with racial oppression and class exploitation at the age of thirteen when the farmer, on whose land his family resided, demanded that he quit school and work on the farm after completing only standard five. He recounts how he secretly set the sugarcane fields on fire out of frustration shortly after he had been forced to leave school. He later killed about twelve heads of cattle belonging to the farmer without the knowledge of his parents. He was however apprehended and his family was consequently expelled from the farm because the farmer regarded him as irresponsible and dangerous.

They moved to the Mpumuza chiefdom in Vulindlela area to the west of Pietermaritzburg. This enabled him to resume schooling. This was however short-lived because he was again forced to quit school for good when he was doing standard seven during the early 1960s when his father fell ill. As the eldest son in the family of eight children, Moses was forced to take over the responsibility of becoming the family's sole breadwinner. He first worked at Meadow Feeds in Pietermaritzburg between 1962 and early 1963.

He then moved to a factory in Hammersdale where he worked from 1963 to 1972. The late Azaria Ndebele, a member of the ANC and former Robben Island prisoner from 1977 to the mid-1980s, drew Moses Ndlovu into the trade union movement in 1972. He was heavily involved in mobilising workers during the 1973 strikes, and worked closely with Barney Dladla. In 1975 Azaria Ndebele then recruited Ndlovu into the ANC underground network in the Pietermaritzburg area. When Harry Gwala, Anton Xaba, and others were arrested and charged with high treason in 1975, he was tasked to transport the wives and families of the accused to the treason trial at the supreme court in College Road, Pietermaritzburg.

The state subsequently served him with a five year banning order from 1976 to 1981. When the banning order lapsed he resumed his trade union activities. Ndlovu was actively involved in setting up the self defence units for the Greater Edendale area (hereafter Vulindlela area) during the second half of the1980s. He had become a prime target of Inkatha vigilante attacks. When he reported these violent attacks on his umuzi (homestead) to the police they told him that they could not do anything to help non-Inkatha people who were leaving in the areas under the control of amakhosi (chiefs).

The police advised him to join Inkatha in order to be safe from other possible attacks. He then turned to his contacts in the trade union movement for protection. An Umkhonto we Sizwe operative known as 'Mjitha' or 'Mshumayeli' was sent to the area. He fetched him and helped him to set up cells in the Vulindlela area. As a result of this a number of areas that had become Inkatha strongholds were recaptured by the various armed units of Umkhonto under the command of 'uMjitha'. Ndlovu and Mjitha felt that he should leave the area in 1988 after less disciplined members of the self-defence units had alienated community members, and in this process blew 'Mjitha's' cover. Ndlovu saw him off from the area. Moses Ndlovu was interviewed at his home in number C55 Ashdown Township Edendale in Pietermaritzburg on Monday, 3rd September 2001, and at the Main City Building Union offices on Thursday, 6th September 2001, and at the Main City Building Union offices on Wednesday, 12th September 2001. A total of five 60-minute tapes have been recorded. All the tapes are Zulu.

 

Gassen Ndlovu

 

Mr Ndlovu is a PAC veteran who went into exile in the early 1960s.

Yes

Tshameleni Emma Ndlovu

 

Biks Ndoni

Yes

Samson Ratshivhanda Ndou

Yes

Howard Nduli

 

He joined the ANC in the 1950s. He was part of the MK units in the Stanger/Groutville areas during the early 1960s. He left the country in 1964, and settled in Swaziland until 1974. Thereafter he went to Kenya to study agriculture. He later went to British Guiana where he worked as an agricultural adviser. He proceeded to the United States where he remained until the early 1990s when he returned to South Africa. He was interviewed in Groutville on the 10th November 2001. Two 60-minute tapes have been recorded.

 

Mr Matanzima Ndyawa

 

Mr Matanzima Ndyawa is one of the first villagers to settle at Msobomvu and has deep insight into the history of the village.

 

Rita Ndzanga

Yes

Lillian Ndzeku

 

Union member in Food and Canning, Langerberg. Took part in march from Zweletemba to Worcester. Work underground.

 

George Negota

 

Tshipuliso Nelson Nemavhola

Yes

Harry Nengwenkulu

Yes

Joel Khathutshelo Netshitenzhe (MK names Peter Mayibuye, Moremi Madima and Peter Ramokoa).

 

Joel Netshitenzhe was born on 21 December 1956, in Sibasa, Northern Province. He joined the struggle through the South African Student Organisation at the University of Natal medical school in 1975. He left the country in 1976 where he joined Hani in Lesotho and was later recruited to Radio Freedom in Lusaka. In the early 1980s he became part of the ANC's propaganda machinery, where he later became one of Oliver Tambo's speechwriters. On his return he continued serving the ANC presidential office in government. He is currently the Chief Executive Officer of the Government Communications and Information Services.

 

Pascal Ngakane

 

A leading figure of the ANC in Durban during the early 1960s. Interview sheds light on conditions for underground work during the 1960s.

Yes

Ms. Nothekanti Ngcambaza

 

Ms. Nothekanti Ngcambaza is a young woman who often attended ANC meetings in the Msobomvu village. These were often broken down by the Ciskei police. At one time she was hit by a teargas canister on the head and nearly died.

 

Winston Ngcayiya

Yes

Mrs. N. Ngcwecwe

 

Her mother was detained in 1960, union member in Langerberg and an organizer of Black Sash. In 1980s worked in the underground.

 

Mrs Ngece

 

Mrs Ngece is also from Msobomvu village. Her husband was short and killed in what appeared to be a raid by the Ciskei Defense Force.

 

Mr Mtheto Ngece.

 

Mr Mtheto Ngece is a brother to the Ngece who was killed in the village during the raid. He was actively involved in the ANC activities. In actual fact when the police raided the house, they were looking for him. His brother was killed instead.

 

Mr Bhutise Ngece

 

Bhutisa Ngece is also one of the young people to be recruited from Msobomvu village to join Maqoma's army.

 

Mbulelo Ngece

 

Mbulelo Ngece was a member of COSAS who played a role in village politics.

 

Papiki Ngesi

Yes

Thomas T Ngobeni

Yes

Albert Kolobe Ngoepe

 

Albert Kolobe Ngoepe has no formal schooling, but he spent his youth working in white farms in the Potgieterus area under difficult conditions. He later went to Polokwane where he became directly involved in the Congrese movement of which his father had been a part

 

Dannyboy Ngoma

Yes

Ms Zanele Ngubane

 

Zanele was born on the 20th November 1967 at the Sobantu village in Pietermaritzburg. She lived in Sobantu from birth in 1967 until June 1994 when she moved to Scottsville in Pietermaritzburg. She obtained primary and secondary education at three Sobantu schools. In 1982, while she was still at Sobantu High School she became one of the founder members of the Sobantu Youth Organisation (SOYO). Zanele worked with the Umkhonto we Sizwe operatives, Zenzele Dlamini and Moses Mkhize, in the Sobantu/Pietermaritzburg area during the middle of the 1980s. In October 1986 she was arrested and charged with furthering the aims of a banned organisation. She was accused number three in the trial of Zenzele Dlamini, Moses Mkhize and Zanele Ngubane in 1987.

She was acquitted later that year when the youths who had been presented by the state to testify against the three refused. She was unable to pursue her secondary schooling after her release from prison because the Department of Education and Training refused to accept her into schools under its control. She worked as a volunteer in the Natal Midlands offices of the African National Congress when they were opened in April 1990.

In May 1991 she stopped working there when Dr Nkosazana Zuma and Sipho Gcabashe advised her to quit for security reasons. Shortly after the 1994 elections she enrolled at an adult centre for her matriculation studies. She went on to pass in May 1995 and then registered for an undergraduate degree at the University of Natal, Pietermaritzburg in 1996. She graduated at the end of 1998. She stood as one of the African National Congress candidates for the Umgungundlovu District Municipality during the December 2000 local government elections. She was subsequently elected a Deputy Mayor for the Umgungundlovu District Municipality. She was interviewed at the Umgungundlovu District Municipal offices at 166 Loop Street, Pietermaritzburg on Saturday, 8th September 2001.

 

Greta Ngundle

Yes

Velaphi Norman Ngwenya

Yes

Maphuti Mosema Ngwepe

 

Dr Nokuzola Ninanda

 

Felinyaniso Njamela

 

This is the interview of a young man involved in the ANC Youth League in Langa Township during the 1950s (1951). The interview sheds light on the activities of the Youth League, recruitments in MK – Mamre camp, strategies adopted by the ANC underground, detention.

Yes

Sandile Njoli

Yes

Richard Njolo

 

Mr Njolo is a PAC veteran who participated in Poqo activities at Paarl in the Western Cape. He was imprisoned for 12 years on Robben Island for his activities.

 

Jepson Nkadimeng

Yes

John Nkadimeng

Yes

Andile Leonard Nkensha

 

The interview focuses on the 1976 uprising and the recruitment of the youth in the military wing of the PAC – APLA.

Yes

Shadrack Nkonyane

Yes

Justice Nkonyene

Yes

Mr Leonard Nkosi

 

Nkosi was born in 1917 in Newcastle in northern Natal. He is a former resident of New Scotland Road in Pietermaritzburg from the early 1930s until 1955. He moved to his present home at the Esigodini section of Georgetown in 1955 when the apartheid regime enforced the Group Areas Act.

He is a former school teacher, school principal and lecturer. He served on the Edendale Residents' and Landowners' Association. He was elected an African National Congress ward councillor for the Georgetown area of the Umsunduzi Local Municipality on the 5th December 2000. He was interviewed at his house at Esigodini on Thursday, 7 December 2000, and on the 10th September 2001. Two 60-minute tapes have been recorded so far. They are both in Zulu. More interviews have been scheduled with Bab' Leonard Nkosi.

 

Nothando Noluthshungu

 

Was a student doing std 10 during the 1976 uprisings The interview sheds light on some of the key aspects of student uprisings in Cape Town and Black Consciousness influence at Langa High.

Yes

Themba Noluthshungu

 

Was active in politics in the late 1950s. In 1959 in he joined the PAC. But the 1960s were a major turning point in his political life. State repression made him realise that there was no turning back. He had since then been active.

Yes

Victoria Nomthandazo
The interview sheds light on the role of women in the struggle for liberation, the impact of the pass laws and how it shaped women into a formidable force for women demonstrations in and around Cape Town during the 1950s. It also sheds light on how the state infiltrated the ANC's underground structures in the 1960s.

Yes

Zolile Willie Nqose

 

Born in Cape Town in December 1941 at a place called Retreat in a family that supported the ANC. Growing up in an environment in contact with political activists, he participated in various ANC-led campaigns organized around Cape Town. In 1961 he received instructions from the ANC that he should leave for military training.

Escorted by Joe Modise in a group of 10-15, he crossed the Lobatsi border to Botswana from where he later left to Tanzania. He was then sent for military training in the Soviet Union. After the training he went to Angola wherein he stayed for sometime before the Wankie Campaign. Zolile was then selected to be part of the Wankie Campaign which was aborted in Botswana. He is now a Brigadier General in the SANDF.

 

Peter Nthite

 

Morongwe Ntloedibe

Yes

Joel Ntsoane

 

Abie Nyalunga

 

Sphiwe Nyanda

 

Fanele Nxasana

Yes

Ndofela Nxasana

Yes

Roslyn Nyman

Yes

Trevor Oosterwyk

 

Was a student during the 1976 uprisings at Bontheuwel, on the Cape Flats.

Yes

Mr Pahad

 

Ebrahim Patel

 

Kevin Patel

Yes

Temba Paulus

 

ANC veteran who operated in exile.

Yes

Titus Pemba

Yes

D. Petersen, B. Baartman and Bibi Dawood

 

Peterson, in 1956 was the organiser of ANC, Boland region. Messenger for Mail & Guardian Newspaper. In 80s organiser for (UDF) United Democratic Front. Baartman, Chairperson of ANC. Bibi, organiser for Women's League and Union in Factories around Boland.

 

Rob Peterson

Yes

Dr Joe Phaahla

 

Dr Joe Phaahla became politically active at the University of Natal's Medical School during the second half of the 1970s. Operating underground in small discussion groups, they attempted to influence the direction taken by emerging mass organisations. Although initially disturbed by the ANC's decision to form student organisations, Phaahla was elected president of the Azanian Students Organisation (AZASO) in 1981.

Yes

Mosima Kolobe Phaka (1920).

 

Mosima Kolobe Phaka was born of parents who were both die-hard ANC members from whom he inherited Bocongrese.

 

Samson Phake

Yes

Mahwidi John Phala

Yes

John Phillips
A journalist's recollection of the June 76 uprisings in Cape Town. John worked for the Argus.

Yes

Tomelo Phoba

 

1950's ANC Youth League member. Influenced by his educators like Mr Sello, Ms Mabinda and Ms Sondiyazi. Took part in march from Zweletemba to Worcester in 1960. In 1952 work as a messenger. Member of Union in Hextex. Work underground in Maseru.

 

Samson Phoka

Yes

Lawrence Phokanoka

Yes

Mr. M. Phondoyi

 

Member of Union in SAD (South African Dried Fruit). After 1960 worked underground. Involved in bus boycott.

 

Mrs. N. Phondoyi

 

Took part in march from Zweletemba to Worcester. Member of Union, Langerberg Food and Canning. Organiser of Mrs. Baartman's funeral, 1961.

 

Matthews Phosa

Yes

Johannes Phumani 'Passfour' Phungula

 

Johannes Phungula is a veteran of the 1952 Defiance Campaign. He joined the ANC in 1950 and participated in the defiance campaign. He worked very closely with the late Johnny Makhathini in mobilising the rural communities in Natal and Zululand. After the ANC President, Chief Luthuli, had been banned he sent Phungula and Makhathini on numerous trips to Zululand to talk and attract chiefs into the ANC.

He was charged and sentenced to two years in 1960 for opposing Bantu Authorities in the rural area of Highflats on the south coast of KwaZulu-Natal. Upon his release in 1962 he was recruited into Umkhonto we Sizwe. He remained an MK underground operative in Natal from 1962 to 1976. He was ordered to leave the country in 1976. He received military training in the Soviet Union. He subsequently became an MK regional commander for Natal from 1976 onwards.

He was responsible for the rural areas. He served in this position until his return to South Africa in 1993. He works as a rural organiser for the ANC in KwaZulu-Natal. He was interviewed on the 8th October 2001, and on the 8th and 13th November 2001. A total of seventeen 60-minute tapes have been recorded. They are all in Zulu.

 

Mr. N.S. Pillay (ANC)

 

Penny Fana Pita and Mr Sisus

Yes

Mathole Pitiki

 

General Lennox Pitso

Yes

Gill Pointer

 

Gill Pointer joined the ANC underground after being influenced by the death of Steve Biko in 1977. She operated inside the country and never went into exile.

Yes

Daan Prinsloo 

 

Author of book on PW Botha's presidential years. Insights into National Party during the period.

Yes

Nonkosazana Qhawula

 

Detained in 1960. Involved in Defiance Campaign. Work underground. Sentenced for 15 years outside Zweleletemba.

 

Phalele Windyvoel Qhawula

 

Secretary of ANC Women's League. Work underground in 1960s.

 

Mr Qhina

Yes

Siphetho Enoch Qhina 

 

The interview sheds light on the PAC and its activities in the 1960s. The interview also touches on how migrants form rural Transkei under the influence of Poqo took upon themselves the struggle for the liberation of Africans under the control of the chiefs.

 

Zilindile Qina

 

The interview sheds light on the 1976 uprisings, the war between hostel dwellers, the students and the township residents in Crossroads and KTC.

 

Ahmedlijah Qono

 

Mountain Qumbela

 

A life history interview with significant input on the potato boycott, the banning of political organizations, ANC underground structures, operations of the underground structures in Gugulethu, recruitments into the military wing, MK, Rivonia Trial, detentions.

Yes

Collen Qupe

 

Wilberforce Resident , Former PAC and Isolomuzi Resident Association member.

Yes

Kenny Rachidi

Yes

Mr Jeff Radebe

 

Became politically active during the 1970s. Events during the decade, and involvement in underground political and military work.

 

M. Radebe

Yes

Isaac Jabulani Radebe (PAC)

 

Mr Radebe is a former regional commander of APLA and was based in the APLA camp in Tanzania.

 

Mr T Ramabolu

Yes

B. Ramahlele

Yes

Gilbert Leboko Ramano 

 

Gilbert Ramano was born on 7 July 1939, in Sophiatown, presently known as Triomf, in Johannesburg. He later witnessed his family's removal from Sophiatown to Meadowlands, wHere his grew up. He left South Africa in 1963 and joined MK. He has been an MK commander throughout most of his time inexile, and he is currently a General in the SANDF.

 

Ngaoko Ramatlhodi

Yes

Denis Ramphomane

Yes

Mr Rampolokeng

 

Thandi Rankoe

 

John Rantau

Yes

Christinah Raphadu

 

Christinah Raphadu was born in 1930, worked on white farms and in domestic service before returning to Ga-Matlala as a housewife. She became involved in Ma Congrese activities out of anger at the state's increasing encroachment in their lives: stock culling, police harassment and harsh treatment by 'collaborators'.

Yes

Johannes Malekolle Rasegatla

 

Went into exile in 1975, where he joined the Swaziland machinery of the ANC. Became responsible for interviewing new recruits following the influx of young people after June 16th, 1976. Became a commander in the Transvaal Urban Machinery of MK, based at Maputo, Mozambique, and led by Siphiwe Nyanda from 1977. Joins the guerrillas based inside the country soon thereafter, and takes part in a number of operations during the late 1980s, including attacks on Booysens police station. Important for view of life as an underground military operative in the late 1970s.

Yes

Pamela Rasetshwane

Yes

Solomon Kwena Rathokolo (1946).

 

Solomon Kwena Rathokolo was with Ma Congrese when they fought battles with their Kgosi over his acceptance of white control over cattle ownership and tilling of the land.

 

Mac Reddy

Yes

Noel Robb

Yes

Alan Roberts

 

The interview weaves together different strands of the social life of Mafikeng resulting in political awareness.

Yes

Tony Ruiters

Yes

Moses Rykdom

Yes

Ben Sasa

 

G.K. Sauhatse

Yes

Lisbeth Ramadimetsa Sebietseba.

 

Lisbeth Ramadimetsa Sebietseba was influenced by her parents to join Bocongrese. But she had also seen the deeds of Kgosi Mokuku and the change for the worse with his successor, Kgaule, a TC. She was also sorely tried by the brutality of white farmers on the farms. She put her weight behind Ma Congrese.

 

Papsy Sebogodi

Yes

Amos Seema

Yes

Makwena Seema

Yes

I.E. Segalo

Yes

Ntjie Nelson Segooa

 

Kgosi Sehalekgosi

 

Thabo Sejanamane

Yes

Mr KCAV Sehume

Yes

Phuthi Prospony Sekgakane

 

Collins Makopole Sekhukhune

 

Marishane White Sekhukhune

Yes

Richard Sekonye

 

Gabaikangwe Seleka

Yes

Reineth Selomo

 

Semelane

Yes

Simon Senna

Yes

Mr. D. September

 

Union member in Langerberg, Food and Canning. Participated in Defiance Campaign, Bus boycott, Pass-Campaign, march from Zweletemba to Worcester. Detained 18months, Drankeinstein Prison. Worked underground.

 

Reggie September

Yes

Nathaniel Serache

 

Joe Seremane

Yes

Wally Serote 

 

Development of political consciousness, life in Alexandra township, 1967-1969 underground, role in Botswana regional MPC of the ANC, activities as a cultural activist, military training.

Yes

Sechaba Alois Cosmos "Charles" "Professor" Setsubi/Sitsubi

 

Sechaba Setsubi was born on 15 January 1947, in Matatiele, a town bordering South Africa and Lesotho. He left the country in 1974 and joined MK in Lesotho. Under the tutelage of Chis Hani, Setsubi became one of the prolific MK underground operative in the Eastern and Western Cape. He is currently working for the Special Retirement Fund in Pretoria.

Yes

Johnny Sexwale

Yes

Sipho Shabalala

 

Shadrack Husoanang Shakoane

 

Mark Shinners

Yes

General Solly Shoke

 

General Shoke left the country during the course of the Soweto uprising in 1976. After undergoing military training in MK camps in Angola, Shoke was deployed inside the country as part of the Transvaal Urban Machinery under Siphiwe Nyanda. Shoke describes the various methods of living underground during the late 1970s, and various operations carried out by the G-5 unit of the Transvaal Urban Machinery, of which he was a founding member.

Yes

Gertrude Shope

Yes

Vladimir Shubin

 

Professor Shubin is a Russian who worked closely with the ANC and SACP during the course of the liberation struggle.

 

Harry G. Sibeko

Yes

Mr M Sibi

Yes

Watson Sibidla

 

The interview touches on the military training undergone by the youth in rural Transkie in the 1980s (Lesotho) MK.

Yes

Mr S Siboto

Yes

Blackie Sicu

 

Took part in Defiance Campaign. Detained in 1960. Organiser and collector of the passes in 1960. Recruited the people from the Church and at work to join ANC. Took part in march from Zweletemba to Worcester.

 

Wilson Sidina

Yes

Mr. M. Sigabi (ANC)

 

Joyce Sikakane

 

Joyce Sikakane was involved in underground activities with Winnie Mandela, leading to her detention with 21 others in the late 1960s. After her release from detention she continued underground work in the ANC, working closely with leaders in SASO. She left the country in the early 1970s, joining the ANC before marrying and living in Mozambique, Scotland and Zimbabwe. She continued support work for the ANC throughout her exile, working in the Anti-Apartheid Movement, doing courier work for the ANC, and harbouring ANC operatives before and after operations inside the country.

Yes

Amos Silinga

 

Amos Silinga, a son of the well known Annie Silinga of Langa, tells the story of his mother.

Yes

Mr Sithole

Yes

Phillip Silwana

Yes

Mrs Nonthetho Simelane

Yes

Solly Simelane

 

Born in Nelspruit in 1936 in a farming community, and later on moved to Cullinan; Solly was pushed into politics by the harsh conditions that all black people faced in the rural areas. He left the country through Botswana and received military training in the Soviet Union. Having worked in the intelligence department of MK. In the late 1980s, Solly was then sent to New York to represent the ANC. He later came back in 1993 and joined the Department of Intelligence. He is currently retired in Pretoria.

Yes

Vusi Sindane

 

Sizakele Whitmore Siqashe/Sixashe (MK name: Mthunzi Soga)

 

Sizabele Siqashe was born on 21 June 1937, in the Umtata district, Eastern Cape. He left South Africa in the early 1960s and joined MK in exile. He later became a senior MK intelligence officer until his return in the early 1990s. He then served in the new government after 1994, where he is currently Special Advisor to the Minister of Intelligence.

 

Max Buyisile Sisulu

 

Max Sisulu was born and raised in Soweto in Johannesburg; attended school both in Soweto and Transkei; coming from a politically active family; and politicised by the police brutality and the apartheid system in general. Max decided to play a role in the liberation struggle of South Africa in order to change the status quo. Together with prominent figures such as Simon Makana, Max went to the Soviet Union in 1963 to receive military training. He is currently a Deputy CEO at Denel.

Yes

Stone Sizani

UDF activist in the Eastern Cape

 

Jabu Skhosana

 

S. Skosana

Yes

M. Snail (PAC)

Yes

Mama Sogaxa
Marcus Solomon
Tamsanqa Solomon

 

Mr Solomon was a PAC/Poqo activist, Robben Island prisoner, and member of the PAC in exile.

 

Mary Jane Sovenywa

 

Maritz Spaarwater

Marion Sparg

 

Ms. Busisiwe Stofile.

 

Mrs Stolfile studied at Fort Hare and was arrested many times for her political activities in the UDF. She is married to Arnold Makhenkesi Stofile's brother.

 

Ms. Nomvuyiso Stofile.

 

Ms. Nomvuyiso Stofile was active in UDF in the Alice district and was always arrested when Makhenkesi Stofile would be arrested. She is however not related to Arnold Stofile.

 

Goolam Suleiman

 

Suleiman worked very closely with Chief Albert Luthuli during the 1960s. He provided Luthuli a place to work from during the 1960s. He remained a member of the Natal Indian Congress during the 1970s and 1980s. He joined the ANC after its unbanning in 1990. He was interviewed at his home at Tinley Manor Beach on the 25th November 2001. One 60-minute tape has been recorded.

 
Raymond Suttner

 

Thandi Swakamisa

Yes

Helen Suzman

Partial

Ziba Swane-Nsiba

Yes

Joseph Tabata

 

Morwatshoge Richard Takalo

Yes

Philemon Tefu

Yes

Frank Thabane

Yes

Mr M Theletsane

Yes

Patrick Thibedi

Yes

General Chris Thirion

 

Former Chief of Military Intelligence, SADF. Interview sheds life on entry into military, the military perception of the Wankie campaign, activities in Namibia, differences with de Klerk, who dismissed him and other generals in the early 1990s.

Yes

MS Nomende Thomas (PAC)

 

Mrs Thomas's late husband was a PAC activist and at one time imprisoned on Robben Island

Yes

Amy Thornton

Yes

Mr Thwane

Yes

Mr Thwane

Yes

Tlali

Yes

Mr Marhonono Steve Tokwe.

 

Marhonono Steve Tokwe is an ANC supporter and his sons were very active in politics. One of his sons joined the Maqoma army in the Transkei.

 

Mr. Bongo Tokwe.

 

Bongo Tokwe is a young man who was a member of COSAS in one of the schools at the Msobomvu village. He was very active in the village politics.

 

Mr. Mputhumi Eric Tokwe

 

Mputhumi Eric Tokwe is one of the young men from the village to join Maqoma's army in the Transkei.

 

M. Tolo and A. Thale

 

Greg Thulare & Debora Marakalala

 

Pitso Tolo

Yes

Tsietsi Tolo

 

Andrew Kekaka Tom

Yes

Boy Petrus Tom

 

Former Trade Unionist

Yes

Xolisa Tom.

 

Xolisa Tom was a member of the United Democratic Front (UDF) who was involved from the formation of UDF. She was very active in Alice.

 

Norman Traub

Yes

Rebecca Truter

 

A mother of one of the first victim of student riots in Cape Town in 1976.

Yes

David Tsabalala

 

David Tsabalala joined MK in the late 1970s, and operated from the Botswana operational area in the Northern Transvaal. Describes ways in which weapons were brought into the country and stored in Botswana.

Yes

Chief M Tsebela

Yes

Joel Tselane

Yes

Rev O. J. Tselapedi

Yes

Ishmael Tsaka

Yes

Mongameli Johnson Tshali (MK name Lennox Lagu).

 

Lennox Tshali was born on 16 October 1938, in Alexandria, Port Elizabeth, in the Eastern Cape. He left South Africa in 1963 and went for military training in Egypt. He later became a commander in MK, where he served as senior MK member throughout most of his exile years. He is about to retire as a General in the SANDF.

Yes

Willie Tshandu

 

Work as member of a Residential Committee in 1970s.

 

Kwezi Tshangana

Yes

Peter Tshikare

No

Khosi Gilbert Ranwedzi Tshikalange

Yes

Zifozonke Tshikila (PAC)

 

Long standing PAC veteran from the 1960s.

Yes

Daniel Tshipana (1945)

 

Daniel Tshipana has no schooling, but spent his early years herding cattle and later working in white farms before taking a job at Middelburg Municipal Offices. In these jobs treatment was brutal which forced him into mine labour through the NRC.

 

Reineth Tshivhase

 

Richard Tshivhase

 

Maanda Tshivhase

 

Mrs Elsie Tsholeka

 

Mrs Elsie Tsholeka is an ANC veteran originally from the Transkei. She and her family made an attempt to join the ANC in exile but ended up with SWAPO. In 1989 she left Namibia to live at the Msobomvu village where she became politically active. She is widely respected in the village and known as Mom Namibia.

 

Menziwa Tsholobe 

 

The interview focuses on the formation of PAC, APLA and recruitments into the PAC in the 1960s – Western Cape.

Yes

Khosi Tsikalanga

 

W.M. Tstotsi

Yes

Edith Thunyiswa

 

Kholeka Thunyiswa

Yes

Mnikielo Tsotsobe

 

Mr Tsotsobe is a PAC veteran who was imprisoned on Robben Island for his political activities.

 

Douglas Tyutu

 

Salim Vally

 

Political Activist in 1970s and 1980s.

Yes

Fanie van der Merwe

 

Fanie van der Merwe is a former Director-General in the Department of Constitutional Development of the apartheid state. He was also a high-ranking civil servant in the Departments of Justice and Home Affairs during the apartheid era. He recounted the role played by himself and other leading civil servants in negotiations with the then imprisoned Nelson Mandela during the late 1980s.

Yes

Reggie Vandereyer

Yes

Annica Van Glyswyk

 

The interview sheds light on regional variation of the Black Sash, Johannesburg and Pretoria during the 1950s.

Yes

Graham van Wyk

Yes

Hendrik van Wyk

Yes

Headman Velemba

 

The interview sheds light on the PAC and its recruitments in the 1960s.

 

Phindi Vena.

 

Vena is an ANC veteran who comes from the Eastern Cape. Due to pressure inside the country and the will to serve the ANC outside the borders of South Africa he left for exile.

 

Constand Viljoen 

 

Early life, discusses the AWB intervention in Bophuthatswana in 1990s.

Yes

Mabe Watise

 

Mtrs Watise is an ANC veteran who joined the organisation in the 1950s and was imprisoned in the 1960s.

Yes

'Cheeky' Watson

Yes

Cecilia Williams

Yes

Deputy Commissioner Timothy Williams

 

Timothy Williams grew up in Soweto and completed his schooling in the early 1970s. Together with people like Eric Molobi and Mathe Disoke he participated in a study group that held political discussions, eventually participating in underground work for the ANC. However, on leaving the country in 1975, Williams did not join the ANC, but remained part of the Black Consciousness group in exile. He trained with PAC soldiers in Libya for a while, but on completion of his training joined the ANC.

Yes

Mabel Williams

 

Member of ANC Women's League in 1970s. Work underground in 1980s. Her husband detained in Paarl in 1980s.

 

Alfred Willie

 

A life history interview with specific focus on mass mobilisation in the 1950s, the banning of political organizations and the establishment of the first MK camp in South Africa – Mamre, the Wankie Campaign.

Yes

Mr Anton Ndoda Xaba.

 

Anton Ndoda 'Mfenendala' Xaba was born in Sobantu Village in Pietermaritzburg. He left school in the late 1940s and went to work in Durban. He joined the ANC in 1953 at Emsizini in Durban at a meeting that was addressed by the then ANC President, Chief Albert John Luthuli. Thereafter he played a prominent role in the formation of the Sobantu branch of the ANC. He was subsequently arrested and charged with arson after all the township schools were set on fire during the 1959 uprisings. He was acquitted later. He was amongst many ANC, NIC and Liberal Party activists and leaders who were detained in the nationwide swoops during the March 1960 state of emergency which preceded the banning of the ANC in April 1960. Anton Xaba was amongst the first recruits of Umkhonto we Sizwe that were sent outside the country to undergo military training. He and four others from the Pietermaritzburg area were recruited by the late Themba Harry Gwala. The journey to Tanzania went wrong and all the recruits were arrested by the British colonial police in Northern Rhodesia. They were sent back to South Africa through Southern Rhodesia to stand trial for leaving the country illegally and for membership of a banned organisation. They stood trial at the supreme court in College Road, Pietermaritzburg in 1963. Anton Xaba was sentenced to ten years on Robben Island, while the other four were sentenced to nine years each. He was released from prison in 1973. Upon his release he participated actively in the revival of the ANC/MK underground in the Natal Midlands area. The Natal Midlands then stretched from Hammersdale through Pietermaritzburg to Ladysmith in the north. Xaba was arrested again in 1975 and sentenced to life imprisonment in 1977. He was released in 1990 after spending almost twenty six years on Robben Island. He is currently serving as the treasurer of the MK Veterans Association in KwaZulu-Natal. He was interviewed at his home at 1335 Suncrush Extension, Sobantu Village on 23rd August 2001, 30th August 2001, 6th September 2001, 11th September 2001 and on the 12th September 2001. Approximately three to four interviews will still be held with Xaba during the next few weeks. A total of six 60-minute tapes have been recorded so far. They are all in Zulu. The next interview with Xaba is scheduled for the afternoon of the 13th September 2001.

 

Ms. N Yekeni (ANC)

 

Stanford Yekiso

 

The interview focuses on pass raids, anti pass campaign and the influence of the PAC in Langa.

Yes

Gordon Young

Yes

Percy Yutar.

 

Percy Yutar was the prosecutor in the Rivonia Treason trial. All the interviews conducted with Dr Yutar involved the reading of excerpts from a manuscript he has written on the Rivonia Trial. This included the charges, the evidence of the State on the activities of the accused related to the charges, the cross-examination of the witnesses, the judgement and press reports on the Trial and the judgement.

Yes

Snuki Zikalala

 

Snuki Zikalala grew up in Soweto, and as a young man became politically active in the underground network initiated by Winnie Mandela and others in the mid-1960s. After his arrest during a country-wide police swoop on ANC and other activists in 1969, Zikalala was banned in 1970. He started working and joined the ANC underground in Soweto. He left the country in 1974, and joined the ANC machinery in Botswana. Zikalala, together with Keith Mokoape, constituted MK's Operational headquarters in Botswana, commanding the Western Front of MK activities from that country throughout the 1970s.

Yes

Pindiso Zimambana

Yes

C. Zitha

 

Lazarus David Zitha

 

Thandi Zonke

 

Was a student during the 1976 uprising. The interview is her recollection of the events in Gugulethu.

Yes

Ms Ntombenhle Zungulu
John Daniel

Yes

Richard Pennington Danisa and James Mokumbela

Yes

Bibi Dawood
Helped the unions to fight for their rights in the 1960s. Member of the Committee in Withuis and Masakeni.
 
FW. de Klerk
Last President of apartheid South Africa. Interview sheds life on entry into politics, some of the internal aspects of the National Party, and an emphasis on the negotiations process.

Yes

 

Nelson Letsau Diale

Yes

Robert Diko and Khame
Diko is an ex Robban Island member and an ANC veteran who went underground after his release from the Island.

 

 

Jackson J. Dimaza
Took part in Defiance Campaign.
Chairperson of ANC in Worcester from 1955 till late 1960s. Detained in 1960.
Worked in the underground.

 

Mike Dingake

 

Senior ANC member especially
after the Rivonia arrests.

Partial/Yes

 

Z. Dingane

Yes

Bafana Cyril Dlamini
Born in Natal in 1936 to a politically conscious family, Bafana was recruited to join MK in 1961. In a group of 15 under the leadership of Joe Modise, he left Johannesburg and crossed into Botswana, and then left Francistown for Tanzania with a group under the leadership of General Ramano. He then left for Cairo for military training. After returning to Tanzania he became part of the Wankie Campaign.Arrested and released in Botswana during the campaign, he joined the Ordnance Department of MK, where he was responsible for the purchase and infiltration of weapons into the country. He returned to South Africa in 1993 and joined the SANDF as a Brigadier General.

Yes

 

Brian Jantjie Dlamini

 

Sgt.Maj. T. Dlamini

 

Whitey Dlamini
Former PAC member

Yes

Abel Dlikilili
Geoff Doidge
 
Prof Fred Dube
Dube was part of the leadership of the ANC during the late 1950s and early 1960s. He was part of a group that was uncomfortable with the turn to the armed struggle, believing that it was communist-inspired. He was nonetheless arrested and sentenced to three years on Robben Island for membership of a banned organisation. After his release he left the country. He went to study and worked as an academic in the United States.
Richard Dudley

Yes

Alan Duggan
The interview sheds light on the
plight of a newspaper reporter in Cape Town during the student uprisings of
1976.

Yes

Mbuzeli Dukhumbana 
Born in Port Elizabeth, he was
active in the structures of the South African Students Organisation (SASO) in
1972. The interview sheds light on the BPC influence in student politics in
PE during the 1970s.

Yes

Barend du Plessis
Barend du Plessis is a former apartheid government Finance Cabinet Minister who outlined his entry into politics, the inner working of the National Party, the nature of the economic crisis facing the apartheid state during the late 1980s, the role of the military in apartheid South Africa during the 1980s, his competition with F W de Klerk for leadership of the Party in the late 1980s, and some aspects of the negotiation process during the early 1990s in the interview.

Yes

Ambrose Dumuzolo

Yes

Mr. Nceba Dyalivani
Formed Congress in Heshele,
1980. Worked underground before he went to exile. Organiser of Hennie
Ferris's funeral.

 

Mr.Wilton Dyalivani
Union member in Hextex /Textile.
1960, collector of passes for Pass Campaign. Detained 18 months which he
spent in Drankeinstein Prison. Worked underground in prison and outside until
his activities in the UDF led to his exposure.

 

Foliwe Dyantyi
Member of ANC Women's League.
Her husband was a Union member at Hextex. She was also a member of the ANC.
She was a collector of passes in 1960.

 

Funeka Dyanti

Yes

Temba Dyasi
Mr Dyasi is an ANC veteran who
went underground in the 1960s

 

Rita Edwards
Yes
Ferdinand Engel

 

The interview sheds light on the youth cultural programmes which basically channelled the ideals of Black Consciousness in Cape Town during the 1970s.

Cecil Esau

Yes

Nceba Faku

Yes

Alie Fataar

Yes

Gilbert Fesi

 

The interview explores the politics of Langa in the 1950s. It touches on the life of Rev. Fesi, Gilbert's father and his involvement in the struggle- a church minister in politics, sport and the different spheres of life.

 

Benson Fihla (ANC)

Yes

Alan Fine

Yes

Phineas Fisha

Yes

Rylans Fisher

 

The interview sheds light on the impact the June 76 uprisings had to the schools in Cape Town.

Yes

Mr MJ Fokazi

Yes

Seidi Forman

 

Seidi Forman is the wife of Lionel Forman, the Communist Party member who died in 1961 of heart problems. Seidi Forman went on to live in exile and remained a staunch member of the ANC. More than eight cassettes have been done.

 

Nick Frangos

 

Businessman who played an important role in influencing government decisions during the 1980s and 1990s.

Bertie Fritz

 

The interviewee participated in a number of youth groups in the Western Cape, the South African Scholars Association which was subsequently banned in the 1970s.

 

Mrs. Deborah Fumba

 

Member of Union, Langerberg-Food and Canning. Her husband was detained in 1960. She was active in the 1980s.

 

General Jannie Geldenhuys

 

Former Chief of Army. Largely discussion of the role of the military in Angola and Namibia.

 

Lennie Gentle

Yes

Mokoena Madela George
 
Henry Geyser

Yes

Gholele

 

E. N. Gininda

 

Frene Ginwala

 

Gerald Giyose

Yes

Jane Gool

Yes

Fumanekile Fumi Gqiba (MK name Nquche, meaning expert).

 

Fumanekile Gqiba was born on 16 May 1951, in Cape Town. He later joined his father in Cape Town where he, under the guidance of Elijah Loza, a veteran trade unionist, recruited and transported young people for MK. In the early 1980s Gqiba studied Theology at the University of Transkei, and under the religious cloak he became an MK operative in the region. He later joined Hani in Lesotho and Lusaka, wherein he established the Department of Religion in 1984. He is currently a Chaplain General in the Department of Defence.

Mfanesekhaya Gqobose (PAC)

Yes

Nonceba Gqoro

 

Lived in Msobomvu village from 1977 and had to run away to Port Elizabeth in the late 1980s because the police were searching for him.

 
Johaan Groenwald

 

He worked from 1988 to 1999 as HR Manager at Faurecia, a motor car component firm in PE. He dealt with trade unionists and has some interesting things to say from 'the other side'.

 
Cyril Groep

Yes

Mrs T. Gulwa

Yes

Archie Gumede

 

Simon Gwabe

 

Themba Gwabeni

Yes

Elizabeth Nonandithi Hadi

 

Member of a women's organisation known as the United Women's Organisation (UWO) in the 1980s. Recruited and influence by her son (Malixole) to join the ANC. Her son Malixole worked as a courier for the ANC. She was detained when she attended a funeral for a political activist in Johannesburg. She was a member of the Food and Canning Workers Union, Langerberg. Attended first ANC Women's League Conference in Durban in the 190s.

 

Clarence Hamilton

 

Former Coronationville Student Activist

Yes
Weizmann Hamilton

 

Eldorado Park Resident, former student activist, left-leaning Democratic Socialist Movement activist.

Yes
Ebrahim Harvey

 

Former Student activist.

Yes
Jessie Harvey

 

Former Coronationville student activist.

Yes
Lizo John Hashe

 

The interview focuses on the structures of the PAC-Task Force, recruitments, arrests in 1963 and detention.

Yes

Kader Hassim

Yes

Dave Hemson

Yes

Mr.Walter Henze/Menze 

 

Henzi is an ANC veteran who operated in the Port Elizabeth area. He went underground when the ANC was banned.

Yes

Mrs Lusiza Hina

 

Mrs Hina is an ANC veteran who was imprisoned for her political activities

Yes

Mr S Hina

 

Dr DJ Hlalele

Yes

Nomvula Hlangwane

Yes

Valikho Andries Hlomela

 

Mr Hlomela is an elder in the village who stood by the youth when they overthrew the headmen/ izibonda in 1990. He is an ANC supporter.

 

Anthony Holiday

 

Anthony played a significant role in the production and distribution of underground propaganda for the SACP/ANC and the interview shed light on his trial in Cape Town.

Hassan Ibrahim

 

Johnny Issel

 

The interview sheds light on student activities at UWC during the 1970s.

Buyi Jack

Yes

Ms. Nombuyiselo Jacobs

 

Member of Union in Langerberg, Food and Canning.

 

Yusuf Jacobs

Yes

Naseegh Jaffer
 
Zubeida Jaffer

Yes

T. E. Jamangile

Yes

Timothy Jantjie

 

Jantjie is a PAC veteran who spent twenty years on Robben Island

 
Josiah Jele

 

Senior member of the ANC especially after the Rivonia arrests. Becomes member of Umkhonto we Sizwe High Command after going into exile in mid-1960s. Experience in Mozambique in mid- to late-1960s attempt to infiltrate SA.

Yes

Paul Joemat

 

Member of the Non-European Unity Movement (NEUM). Involved in establishing SRC at Hewat Training College. Arrested four times and detained at Victor Verster prison. Member of UDF. Involved in rent-boycott. The interview focuses on sports as a means of recruiting youth into the ANC. It also involves the activities of the UDF structures in the Cape Metropolitan area.

 
Eugene Johnson

 

Highly active trade unionist in NAAWU, later NUMSA.since 1981. Was active in NUMSA womens forums and liaised with underground activists. Interesting info on gender issues in the unions.

 
Tryphina Jokweni

 

'MaMboxela', as she is affectionately known, was a member of the ANC Women League during the 1950s. She was heavily involved in the women's struggles of the late 1950s. She worked in the underground network of the ANC from the early 1960s onwards. There is only one 60-minute tape.

 
Mrs Joleka

Yes

M. Jolingano

Yes

Litha Jolobe

Yes/partial

Baba Jordan

Yes

Bandile Joyi 

 

The interview focuses on the recruitment of students into the liberation movements for military training in Cape Town (APLA).

 
Brian Jantji Kabini
 
Mr Mayoyo Kama

 

Mr Kama is an ANC veteran who was imprisoned on Robben Island for 12 years. He was released in 1976 and went underground in Uitenhage.

 
Sicelo Kani
 
Ronnie Kasrils 

 

Early MK activities in Natal, formation of units, role of Bruno Mtolo, role of Elinor Kasrils, formation of propaganda units.

Yes

Ahmed Kathrada
 
Wilson Kayinga (ANC)

Yes

Herman Norman Kekana

Yes

Zolile Hamilton Keke

 

Mr Keke was a PAC/Poqo activist, Robben Island prisoner, and member of the PAC in exile. He represented the PAC in the United Kingdom.

Les Kettledas

 

Regional organizer in the trade unions in PE.

 
P. Kganare

Yes

Podile Kgasago
 
Ewet Kgoji

 

Worked underground in the 1970s in the Eastern Cape. In 1976 was a member of the Committee in Worcester during the student uprising.

 
Elisa Maphuti Kgomo

 

Elisa Maphuti Kgomo, daughter of a farm tenant, spent all her active life on white farms in back-breaking plantation work in torturous conditions. When Ma Congrese movement became a phenomenon she was an easy recruit for a certain Mr. Matlala responsible for mobilization in the gaMatlala.

Yes

Mr. Phillip Kgosana
Mr Mfazwe

 

Member of ANC and worked in the underground in the 1960s.

 

Mrs Mfazwe

 

Involved in ANC Women's League. Worked in the underground in the 1980s.

 

Dasa Mfundo

 

Colben Vuyani Mgaza

 

Mgaza is a PAC veteran and hails from East London. In the late 1960s, he left for exile. He represented the PAC in a number of countries before he became the PAC Chief Representative in London.

Yes

Nomonde Mgomane
Ace Mxolisi Mgxashe

Yes

Kedibone Esther Mhlatji

Yes

Mrs T. Miti

 

She is an ANC veteran from Grahamstown who came to live at the Msobomvu village in 1983. She became active in the village when the ANC was unbanned in 1990.

 

Edna Vakalisa Miya

Yes

Mr Mjekula

 

Mr Mjekula is a PAC veteran who was imprisoned for a short time in the 1960s.

 

Nonkwenkwe Mjungula

Yes

Douglas Mkaba

 

Mr Mkaba is an ANC veteran who was imprisoned on Robben Island for his political activities.

Yes

Sam Mkhabela

 

Jabulani Mkhuzo

 

Mr Mkhuzo is a PAC veteran who became politically active in the East London area in 1961.

Yes

D. S. Mkhwanazi

 

Hlengiwe Mkhize

 

Ms Mkhize was a young SASO activist at the University of Zululand in the early 1970s.

Yes

Louis 'Problem' Mkhize

 

Curnick Ndlovu, the first leader of the MK Regional Command, recruited Mkhize first into the trade union movement in 1962, and later into MK later the same year. Shortly thereafter he ordered to leave the country to undergo military training. He left in the company of Winston Sindane, Samson Mbatha and Cyril 'Edwin' Dlamini. He left through Botswana and Zambia into Tanzania. Mkhize and his group were sent to Egypt (then known as the United Arab Republics). He received a six months military course. He went on to receive a commander's course. They returned to Tanzania in 1963. Shortly thereafter he was sent to the Odessa Academy in the Soviet Union. He received a further nine-month training in a commander's course at the Odessa Academy. He returned to Tanzania in 1964 and began preparations for the Wankie and Sipolilo operations. Mkhize and other cadres remained in Zambia as combatants in waiting during the Wankie and Sipolilo campaigns.

There was never a need for them to cross into Zimbabwe especially after the successful engagements at Wankie and Sipolilo. He served as the interpreter during the Morogoro Conference. After the conference he and other cadres were sent to the Soviet Union for a refresher course. The course lasted eighteen months. The last six months were spent in Moscow. They were then sent to Baku for the sea-landing course. He became part of the team that was to infiltrate the country through the Aventura Military ship. The captain of the ship and the leadership of the ANC abandoned the mission. Mkhize was appointed a commander of the Natal urban machinery in Mozambique in 1981. He worked with Dumisani Makhaye in the urban machinery. He was appointed a commissariat in Mozambique in 1981. He remained in Mozambique until 1984 when he and other ANC/MK operatives were forced to leave the country following the signing of the Nkomati Accord between South Africa and Mozambique. The ANC appointed him the deputy military attaché in Tanzania in 1985. He held this position until 1991 when he returned to South Africa to attend the first ANC conference inside South Africa since 1961.

The conference was held at the University of Durban-Westville. Shortly after the conference the MK commander, Joe Modise, appointed him to be a military attaché in Maputo in Mozambique. He held that position from 1991 to 1993. At the beginning of 1994 he was sent to Zimbabwe to undergo a senior staff course. This officer's course lasted three months. They returned to South Africa shortly before the first democratic elections in April 1994. Mkhize was integrated into the South African National Defence Force on the 8th July 1995. He was ranked a colonel and sent to work as deputy intelligence officer in Pietersburg. He remained in that post until the end of 1996. He was transferred to the Natal Command as deputy chief of communications in December 1996. He served in this position from December 1996 to August 2000. He remains an officer in the South African National Defence Force to this day. He was interviewed on the 12th December 2001.

 

Wilton Mkwayi

Yes

Johnson Mlambo (PAC)

 

Johnson Mlambo is a PAC veteran who was imprisoned on Robben Island from 1962-82. On his release he joined the PAC in exile and headed the Foreign desk of the organisation. He became chairman of the PAC after the death of Pokela.

Yes

Siphamla Mlandeli

 

Monde Mathew Mlando

Yes

L.L. Mlonzi (PAC)

 

A PAC veteran whose activities were focused on Johannesburg and the Transkei.

Yes

Louis Mnguni

 

Mr Bonisile Mngxaso

 

Bonisile Mngxaso was a member of SANCO from the village. Before that he was a member of the Ciskei Police. He resigned to associate himself with the people.

 

Johannes Mnisi

 

Victor Mnisi


 

Jonas Mnqibisa 

 

The interview sheds light on the formation of the PAC, its policy, task team and underground activities in Langa. Was involved in the PAC structure in Langa. Played an active role in facilitating PAC underground activities between Cape Town and Transkei during the 1960s.

Yes

Regina Moabelo

 

Thabedi Alfred Moabelo

 

Ralph Moagi

Yes

Victor Moche

 

Victor Moche was born on 20 August 1947, in Lady Selborne, presently known as Seideberg in Pretoria. Arriving in exile, Victor was sent for training to Yugoslavia to specialize in infantry. In 1963 he went to study journalism in Europe. On his return in Africa, he served in the ANC propaganda machinery and later became an ANC chief representative in several countries. He is currently serving as Group Executive in Government Regulations Department – Telkom – in Pretoria.

Yes

David Modimoeng

Yes

Shadrack Phethedi Moetanalo

Yes

George Moffat

 

Dali Mofokeng

Yes

Mr MNN Mofokeng

Yes

Mr RE Mofokeng

Yes

Ephraim Mogale

 

Mogale Mogale

 

Patrick Mogale

 

Kempi Mogorosi

Yes

Clr. Kedibine Mogotsi

 

Bophelong Activist

Yes

Silas Mogotsi

 

Chief MG Mohale

Yes

Frans Mohlala

 

Nicholas Mohlala

Yes

Mrs MA Moji

Yes

P.A. Itumeleng Mokae

 

Mr NE Mokhachane

Yes

Ike Mokiti

 

Chairman of APLA Veterans

Yes

Mr DJ Mokoena

Yes

Ben Mokoena

Yes

M.M. Mokoena

Yes

Morake Petrus Mokoena

 

Former regime Councillor

Yes

Nomsa Dorcas Mokoena

 

Keith Mokoape

 

Keith Mokoape, born in the village of Walmansdal, moved to Atteridgeville in 1962, studied in Lady Selborne, Turfloop and University of Natal. After working for SASO, he left the country in 1972 to Botswana where he finally managed to leave in 1975 for training in Lusaka, and later seconded back to Botswana were he worked with Isaac Makopo and Snuki Zikalala. Together with Zikalala, Keith was commander of MK activities launched from Botswana.

Yes

Zakes Molekane

Yes

Mr and Mrs Moletsana

Yes

Jabu Moleketi

Jabu Moleketi was recruited into the ANC by Elias Masinga whilst still at school in Soweto in the mid-1970s. He went into exile during the course of the Soweto uprising and returned to South Africa in early 1977 as a member of MK's urban machinery.

Yes

Mr J Moloabi

Yes

Mr E Moloi

Yes

Lehlohonolo Ntsike "Lambert" Moloi

 

Lambert Moloi was born in 1932, in Quting, Lesotho. In 1940 his family joined his father, who was a railway worker in Braamfontein, Johannesburg. He then schooled in Soweto until he left the country in 1963 to join MK. He later lived in Lesotho, where he worked with Chris Hani until he was transferred to Lusaka in the early 1980s. He is a retired General and a businessman in the arms industry.

Partial

Mr TA Moloi

Yes

Ike Moloko

 

Peter Molotsi.

 

Molotsi is an ANC veteran who left South Africa in 1960. He later became the PAC chief representative in the US and returned to South Africa in 1993.

Yes

Zakes Molotsi

 

Mr Molotsi was a young ANC activist who operated in the underground in Soweto together with Samson Ndou and others in the early- to mid-1970s. He played a central role in transporting young people out of the country during the course of the Soweto uprising.

Yes

Ruth Mompati

Yes

Mr SDA Monareng

Yes

Dalton Monyai

Yes

Asha Moodley

Yes

Strini Moodley

Yes

Shadreck Moote

 

Mrs DS Mopeli

Yes

Dr TK Mopeli

Yes

Mr TM Mopeli

Yes

Murphy Morobe

Yes

Mrs G Moroka

Yes

Isaac Makotanyane Morwamoche

 

Drapeleng Mosia

 

Mr Mosia is a PAC veteran once imprisoned for his political activities on Robben Island. He went underground on his release from prison.

 

Emma Mosiya

 

Evaton resident and Property Rights Activist. Former member of the ANC and also at one point the IFP.

Yes

Glenn Moss

Yes

Dina Motau

 

Edgar Motau

Yes

William Ngaoko Motau

Yes

Mokgalakgathe Mothapo

 

Tladi Tshipyane Mothapo

Yes

Arthur Bongani Mothekwane

 

Mr Mothekwane is an ANC veteran who was imprisoned on Robben Island for his political activities.

 

Johannes Mothenjane

Yes

Makgabo Raisibe Motho

Yes

Makgabo Mothotsi

Yes

Richard 'Parepare' Mothube

Yes

Ledile Helen Mothutsi (1943).

 

Ledile Helen Mothutsi was told by her parents about the gallant work of Ma Congrese and heroic deeds of their kgosi, Mokuku, at a young age. She was later to take the challenge through Kolobe Ngoepe, a village Congress leader, and joined the movement sometime in the 1960s/70s.

 

Tlameng Motlabi

Yes

Nthato Motlana

Yes

Kgalema Motlanthe

Yes/Partial

Mr NT Motloung

Yes

Mr. Nkutshweu Motsao

 

Azapo National Treasurer.

Yes

Sarah Motsei

 

Dora Motshabi

Yes

Dipuo Motshabi-Mathibe

 

Martha Motswenyane

 

Mr TJ Motubane

Yes

Radibone Moumakwe

Yes

Alexander Moumbaris

 

Life history of Alexander Moumbaris, a young Greek who joined the liberation struggle in the late 1960s as a courier bringing in propaganda material for the ANC/SACP. He eventually carried out propaganda operations inside the country that involved the distribution of pamphlets and exploding of 'bucket bombs'. He was also a leading figure in the ANC's 'Operation J', the attempt in 1971 to bring MK forces into South Africa by sea.

Yes

Justice 'Gizenga' Mpanza

 

Mpanza joined the ANC in 1955. He attended trade union classes in Durban that were run by Stephen Dlamini. When Umkhonto we Sizwe was formed he was recruited into one of its units. He left the country in May 1963. He received military training in the Soviet Union. He is also the veteran of the Wankie Campaign. After serving time in Botswana, following arrests after the Wankie Campaign, he returned to Zambia. There he served as the Chief of Reconnaissance in the Zambezi Valley.

He was subsequently sent to the Soviet Union for further military training. He formed part of the group of guerrillas who received training in sea-borne landing. They were planning to infiltrate the country using the Adventura ship. He was interviewed on the 12th October 2001, and on the 9th November 2001. Five 60-minute tapes have been recorded.

Yes

Mr. P. Mpayipheli

 

Involved in march from Zweletemba to Worcester, Defiance Campaign in Cape Town. Worked underground till UDF was exposed.

 

Themba Mpetha and Mlandeli Spala

 

Mpetha was active in the 1950s under PAC influence. The 1960s were a major turning point in his political life. The state repression of the 60s.

 

Tshepo Mphuthi, Marcus Semetsi & Kabelo

 

Mr. George Mpinda

 

Secretary of ANC, Worcester. Took part in Defiance Campaign, Bus boycott, Provincial Conference in Port-Elizabeth. Member of Union in Hextex /Textile. Work underground in EnGcobo, Transkei.

 

Glen Mpukane

 

Mr Mpukane is a PAC veteran whose activities were mostly as a member of the organisation in exile.

 

Christopher Mrabalala

 

The interview sheds light on the life and history of a political activist who became involved in underground missions of the ANC in Cape Town during the late 1950s.

Yes

Lt. MS Mrubata

 

A student during the 76 uprisings. Had BC influence.

Yes

Dr Msauli

Yes

Agnes Msimang

Yes

Mavuso Msimang

 

Interview sheds light on the Wankie campaign, life in Kongwa, the first of the ANC's military camps, early attempts to infiltrate MK cadres into South Africa.

Yes

Nicholas Msizi

Yes

Noncera Hqoro Msobomvu

 

Luyanda Ka Msumza

 

Luyanda left SA after the Soweto uprising and joined the PAC. He also worked for private organisations whilst in exile.

 

Isaac Mthinmunye

 

Mrs. M. Mthundezi

 

Union member in Langerberg, Food and Canning. Her husband was detained in Victor Verster, Paarl and the Chairperson of Union. Took part in march from Zweletemba to Worcester. Attended the ANC Women's League Conference in Pretoria.

 

Silas Mtongana

 

Mr Mtongana is an ANC veteran who was imprisoned on Robben Island for his political activities.

Yes

Eric Mtshali

 

Mtshali became a trade unionist during the 1950s, organising in Durban. Stephen Dlamini, M.P. Naicker, Wilson Cele and Harry Gwala recruited him into the South African Communist Party in 1957. He joined the African National Congress in 1958 and went on to become part of the first Natal Regional Command of Umkhonto we Sizwe in 1961. He left the country in July 1962 and received military training in the Soviet Union. He returned to Tanzania where he became a Chief of Personnel in MK. He also worked very closely with the then Treasurer-General of the ANC and the General Secretary of the SACP, Moses Kotane, in transporting military hardware from Tanzania into the Zambezi valley in Zambia.

He was the first editor of Dawn, holding this position from 1964/5 to 1969. He was the one of the founder members of the ANC's intelligence division. Mtshali combined his intelligence work with the responsibility for rescue operations during the Wankie and Sipolilo Campaigns of 1967. He was elected into the central committee of the Communist Party in 1971. He spent two terms at the Party School in the Soviet Union. He served as the ANC's Chief Representative in Tanzania from 1971 to 1976. Thereafter he went to Czechoslovakia to work at the World Federation of Trade Unions. He worked with the trade unions in Anglophone and Francophone Africa, Argentine and the Phillipines. He helped to revive progressive trade unions inside South Africa during the early 1980s. He served on the Revolutionary Council. He retuned to South Africa in 1991. He was the Deputy-Commissioner of Criminal Intelligence in KwaZulu-Natal from 1995 to 2000. He stood for election as the ANC councillor for the EThekwini Unicity Municipality in 2000. He is still a councillor.

 

Mrs Nombuyisela Mtsiba

 

A resident of the Msobomvu village. Her husband (Mr Ngece) was shot and killed in what appears to have been a raid by the Ciskei Defence Force.

 

Johan Mnatela Myela

 

Colonel Mzamo (ANC)

 

Cletus Mzimela

 

Mzimela joined the ANC in 1959. He was recruited into Umkhonto we Sizwe when it was formed in 1961. He left the country in May 1963. He received military training in the Soviet Union. He is a veteran of the Wankie Campaign, where he served as one of the commanders of the MK/ZIPRA forces. After serving a sentence in Botswana he returned to Zambia. Thereafter he was sent to the Soviet Union for further military and to East Germany for intelligence work. He was infiltrated into the country through Botswana. He lost contact and had to make his own way to Durban.

The loss of contact made it extremely difficult to work. He was later sold out by an askari who had been with him in East Germany. He was arrested in 1971 and he was sentenced to a fifteen year jail term in November 1972. He was released in 1988. Mzimela was interviewed on the 13th October 2001 and on the 13th November 2001. Five 60-minute tapes have been recorded. They are all in Zulu.

Yes

Nicholas Mzizi

 

The interview sheds light on the politics in Langa, student activist during the 1976 uprisings.

 

Prema Naidoo

Yes

Shanti Naidoo

Yes

Zubin Naidoo

Yes

Margaret Nash

Yes

Andile Ncamane

 

Mpitsi Ncenjane

Yes

Mr M Nchocho

Yes

Ms. N. Ndamoyi
Union member in Langerberg, Food and Canning. Her father was the Chairperson of Hextex Union.

 

David Ndawonde

 

Ndawonde was a trade unionist in Durban during the 1950s. He worked in the same factory with Johannes Phungula. He was recruited into the first units of MK during the 1960s. He was arrested and sentenced to ten years on Robben Island. He was released during the early 1970s and was banned to the Umzimkhulu area. He later organised a very large sub-region of the ANC in the Transkei. He was subsequently elected a chairperson of the ANC in the Transkei region until the mid-1990s. He was a member of parliament from 1994 to 1999. He is retired and stays at Umzimkhulu. He was interviewed at his home on the 28 November 2001. Three 60-minute tapes were recorded.

 

Thembekile Ndawula

 

The interview touches on the activities of the ANC and SACTU in Paarl (1960). With the intensification of state repression- state of emergency- pass raids- ANC went underground and devised means to escort people out of the country.

Yes

Zolile Ndindwa

Yes

Nceba Ndela

Yes

Magila Michael Ndobongwana

 

The interview focuses on the Pass campaign in Langa – the march to Cape Town in 1960.

 

Wilfred Ndobongwana

 

The interview sheds light on the underground structures of the PAC in Langa during the 1960s.

Yes

Cleopas Ndlovu

 

Cleopas Ndlovu was a trade unionist during the mid-1950s. He joined the ANC in 1957, and he was recruited into the units of Umkhonto we Sizwe in 1961. He commanded units that operated in the Greater Durban Area and in Bergville. When Curnick Ndlovu, Billy Nair and other members of the first regional command of MK were imprisoned or forced into exile he and Jethro Ndlovu were ordered to form the second layer Regional Command structure of MK. When the security network began to close on them Jethro advised him to leave the country. He went to Swaziland where he worked with Joseph Nduli, a veteran of the Wankie Campaign, Albert Dlomo and Stanley Mabizela to receive recruits of MK and to see off the cadres who were re-entering the country. He was arrested in 1975 and detained in the Jozini area. He was sentenced to a fifteen year prison term in 1977. He was released in 1990. He was interviewed on the 11th and 24th October 2001. Four 60-minute tapes have been recorded. They are in Zulu.

Yes

Curnick Ndlovu

 

Ndlovu was a leading trade unionist and a community leader in Durban and KwaMashu during the 1950s and early 1960s. He was a member of the South African Communist Party and the ANC. He became a leader of the first Natal Regional Command of Umkhonto we Sizwe when it was founded in 1961. He served with Billy Nair, Ronnie Kasrils, Eric Mtshali, and Bruno Mtolo in this Regional Command.

He coordinated the activities of MK in the region, and spearheaded the recruitment of cadres into the people's army. He was arrested in 1963 and sentenced to twenty years on Robben Island. He played a prominent role as a leader on the main section of the prison during his stay there. He was released in 1983.

He was elected a national chairperson of the United Democratic Front shortly thereafter. He consequently faced security police harassment which forced him to go underground for most part of the 1980s. He and the late Archie Gumede also provided leadership during the attempts to normalise the situation in the violent-ridden province during the 1980s. He was a member of parliament from 1994 and 1999. He is now retired. He was interviewed at his home in KwaMashu on the 8th October 2001 and 13 November 2001.

Yes

Jethro Ndlovu

 

Jethro Ndlovu joined the ANC in 1959. He was recruited into the units of Umkhonto we Sizwe in 1961. He commanded units that operated in the Cato Ridge/Fredville/Camperdown areas. When Curnick Ndlovu, Billy Nair and other members of the first regional command of MK were imprisoned or forced into exile, Jethro Ndlovu and Cleopas Ndlovu formed the second layer Regional Command structure of MK. They worked with Wilton Mkwayi and later, Bram Fischer. He was arrested and sentenced to an eight-year jail term for membership of a banned organisation in 1966. Two 60-minute tapes were recorded.

Yes

Mr Moses Ndlovu.

 

Moses Ndlovu was born on the 19th June 1944 at Otto's Bluff to the east of Pietermaritzburg to parents who were farm tenants. Ndlovu came face to face with racial oppression and class exploitation at the age of thirteen when the farmer, on whose land his family resided, demanded that he quit school and work on the farm after completing only standard five. He recounts how he secretly set the sugarcane fields on fire out of frustration shortly after he had been forced to leave school. He later killed about twelve heads of cattle belonging to the farmer without the knowledge of his parents. He was however apprehended and his family was consequently expelled from the farm because the farmer regarded him as irresponsible and dangerous.

They moved to the Mpumuza chiefdom in Vulindlela area to the west of Pietermaritzburg. This enabled him to resume schooling. This was however short-lived because he was again forced to quit school for good when he was doing standard seven during the early 1960s when his father fell ill. As the eldest son in the family of eight children, Moses was forced to take over the responsibility of becoming the family's sole breadwinner. He first worked at Meadow Feeds in Pietermaritzburg between 1962 and early 1963.

He then moved to a factory in Hammersdale where he worked from 1963 to 1972. The late Azaria Ndebele, a member of the ANC and former Robben Island prisoner from 1977 to the mid-1980s, drew Moses Ndlovu into the trade union movement in 1972. He was heavily involved in mobilising workers during the 1973 strikes, and worked closely with Barney Dladla. In 1975 Azaria Ndebele then recruited Ndlovu into the ANC underground network in the Pietermaritzburg area. When Harry Gwala, Anton Xaba, and others were arrested and charged with high treason in 1975, he was tasked to transport the wives and families of the accused to the treason trial at the supreme court in College Road, Pietermaritzburg.

The state subsequently served him with a five year banning order from 1976 to 1981. When the banning order lapsed he resumed his trade union activities. Ndlovu was actively involved in setting up the self defence units for the Greater Edendale area (hereafter Vulindlela area) during the second half of the1980s. He had become a prime target of Inkatha vigilante attacks. When he reported these violent attacks on his umuzi (homestead) to the police they told him that they could not do anything to help non-Inkatha people who were leaving in the areas under the control of amakhosi (chiefs).

The police advised him to join Inkatha in order to be safe from other possible attacks. He then turned to his contacts in the trade union movement for protection. An Umkhonto we Sizwe operative known as 'Mjitha' or 'Mshumayeli' was sent to the area. He fetched him and helped him to set up cells in the Vulindlela area. As a result of this a number of areas that had become Inkatha strongholds were recaptured by the various armed units of Umkhonto under the command of 'uMjitha'. Ndlovu and Mjitha felt that he should leave the area in 1988 after less disciplined members of the self-defence units had alienated community members, and in this process blew 'Mjitha's' cover. Ndlovu saw him off from the area. Moses Ndlovu was interviewed at his home in number C55 Ashdown Township Edendale in Pietermaritzburg on Monday, 3rd September 2001, and at the Main City Building Union offices on Thursday, 6th September 2001, and at the Main City Building Union offices on Wednesday, 12th September 2001. A total of five 60-minute tapes have been recorded. All the tapes are Zulu.

 

Gassen Ndlovu

 

Mr Ndlovu is a PAC veteran who went into exile in the early 1960s.

Yes

Tshameleni Emma Ndlovu

 

Biks Ndoni

Yes

Samson Ratshivhanda Ndou

Yes

Howard Nduli

 

He joined the ANC in the 1950s. He was part of the MK units in the Stanger/Groutville areas during the early 1960s. He left the country in 1964, and settled in Swaziland until 1974. Thereafter he went to Kenya to study agriculture. He later went to British Guiana where he worked as an agricultural adviser. He proceeded to the United States where he remained until the early 1990s when he returned to South Africa. He was interviewed in Groutville on the 10th November 2001. Two 60-minute tapes have been recorded.

 

Mr Matanzima Ndyawa

 

Mr Matanzima Ndyawa is one of the first villagers to settle at Msobomvu and has deep insight into the history of the village.

 

Rita Ndzanga

Yes

Lillian Ndzeku

 

Union member in Food and Canning, Langerberg. Took part in march from Zweletemba to Worcester. Work underground.

 

George Negota

 

Tshipuliso Nelson Nemavhola

Yes

Harry Nengwenkulu

Yes

Joel Khathutshelo Netshitenzhe (MK names Peter Mayibuye, Moremi Madima and Peter Ramokoa).

 

Joel Netshitenzhe was born on 21 December 1956, in Sibasa, Northern Province. He joined the struggle through the South African Student Organisation at the University of Natal medical school in 1975. He left the country in 1976 where he joined Hani in Lesotho and was later recruited to Radio Freedom in Lusaka. In the early 1980s he became part of the ANC's propaganda machinery, where he later became one of Oliver Tambo's speechwriters. On his return he continued serving the ANC presidential office in government. He is currently the Chief Executive Officer of the Government Communications and Information Services.

 

Pascal Ngakane

 

A leading figure of the ANC in Durban during the early 1960s. Interview sheds light on conditions for underground work during the 1960s.

Yes

Ms. Nothekanti Ngcambaza

 

Ms. Nothekanti Ngcambaza is a young woman who often attended ANC meetings in the Msobomvu village. These were often broken down by the Ciskei police. At one time she was hit by a teargas canister on the head and nearly died.

 

Winston Ngcayiya

Yes

Mrs. N. Ngcwecwe

 

Her mother was detained in 1960, union member in Langerberg and an organizer of Black Sash. In 1980s worked in the underground.

 

Mrs Ngece

 

Mrs Ngece is also from Msobomvu village. Her husband was short and killed in what appeared to be a raid by the Ciskei Defense Force.

 

Mr Mtheto Ngece.

 

Mr Mtheto Ngece is a brother to the Ngece who was killed in the village during the raid. He was actively involved in the ANC activities. In actual fact when the police raided the house, they were looking for him. His brother was killed instead.

 

Mr Bhutise Ngece

 

Bhutisa Ngece is also one of the young people to be recruited from Msobomvu village to join Maqoma's army.

 

Mbulelo Ngece

 

Mbulelo Ngece was a member of COSAS who played a role in village politics.

 

Papiki Ngesi

Yes

Thomas T Ngobeni

Yes

Albert Kolobe Ngoepe

 

Albert Kolobe Ngoepe has no formal schooling, but he spent his youth working in white farms in the Potgieterus area under difficult conditions. He later went to Polokwane where he became directly involved in the Congrese movement of which his father had been a part

 

Dannyboy Ngoma

Yes

Ms Zanele Ngubane

 

Zanele was born on the 20th November 1967 at the Sobantu village in Pietermaritzburg. She lived in Sobantu from birth in 1967 until June 1994 when she moved to Scottsville in Pietermaritzburg. She obtained primary and secondary education at three Sobantu schools. In 1982, while she was still at Sobantu High School she became one of the founder members of the Sobantu Youth Organisation (SOYO). Zanele worked with the Umkhonto we Sizwe operatives, Zenzele Dlamini and Moses Mkhize, in the Sobantu/Pietermaritzburg area during the middle of the 1980s. In October 1986 she was arrested and charged with furthering the aims of a banned organisation. She was accused number three in the trial of Zenzele Dlamini, Moses Mkhize and Zanele Ngubane in 1987.

She was acquitted later that year when the youths who had been presented by the state to testify against the three refused. She was unable to pursue her secondary schooling after her release from prison because the Department of Education and Training refused to accept her into schools under its control. She worked as a volunteer in the Natal Midlands offices of the African National Congress when they were opened in April 1990.

In May 1991 she stopped working there when Dr Nkosazana Zuma and Sipho Gcabashe advised her to quit for security reasons. Shortly after the 1994 elections she enrolled at an adult centre for her matriculation studies. She went on to pass in May 1995 and then registered for an undergraduate degree at the University of Natal, Pietermaritzburg in 1996. She graduated at the end of 1998. She stood as one of the African National Congress candidates for the Umgungundlovu District Municipality during the December 2000 local government elections. She was subsequently elected a Deputy Mayor for the Umgungundlovu District Municipality. She was interviewed at the Umgungundlovu District Municipal offices at 166 Loop Street, Pietermaritzburg on Saturday, 8th September 2001.

 

Greta Ngundle

Yes

Velaphi Norman Ngwenya

Yes

Maphuti Mosema Ngwepe

 

Dr Nokuzola Ninanda

 

Felinyaniso Njamela

 

This is the interview of a young man involved in the ANC Youth League in Langa Township during the 1950s (1951). The interview sheds light on the activities of the Youth League, recruitments in MK – Mamre camp, strategies adopted by the ANC underground, detention.

Yes

Sandile Njoli

Yes

Richard Njolo

 

Mr Njolo is a PAC veteran who participated in Poqo activities at Paarl in the Western Cape. He was imprisoned for 12 years on Robben Island for his activities.

 

Jepson Nkadimeng

Yes

John Nkadimeng

Yes

Andile Leonard Nkensha

 

The interview focuses on the 1976 uprising and the recruitment of the youth in the military wing of the PAC – APLA.

Yes

Shadrack Nkonyane

Yes

Justice Nkonyene

Yes

Mr Leonard Nkosi

 

Nkosi was born in 1917 in Newcastle in northern Natal. He is a former resident of New Scotland Road in Pietermaritzburg from the early 1930s until 1955. He moved to his present home at the Esigodini section of Georgetown in 1955 when the apartheid regime enforced the Group Areas Act.

He is a former school teacher, school principal and lecturer. He served on the Edendale Residents' and Landowners' Association. He was elected an African National Congress ward councillor for the Georgetown area of the Umsunduzi Local Municipality on the 5th December 2000. He was interviewed at his house at Esigodini on Thursday, 7 December 2000, and on the 10th September 2001. Two 60-minute tapes have been recorded so far. They are both in Zulu. More interviews have been scheduled with Bab' Leonard Nkosi.

 

Nothando Noluthshungu

 

Was a student doing std 10 during the 1976 uprisings The interview sheds light on some of the key aspects of student uprisings in Cape Town and Black Consciousness influence at Langa High.

Yes

Themba Noluthshungu

 

Was active in politics in the late 1950s. In 1959 in he joined the PAC. But the 1960s were a major turning point in his political life. State repression made him realise that there was no turning back. He had since then been active.

Yes

Victoria Nomthandazo
The interview sheds light on the role of women in the struggle for liberation, the impact of the pass laws and how it shaped women into a formidable force for women demonstrations in and around Cape Town during the 1950s. It also sheds light on how the state infiltrated the ANC's underground structures in the 1960s.

Yes

Zolile Willie Nqose

 

Born in Cape Town in December 1941 at a place called Retreat in a family that supported the ANC. Growing up in an environment in contact with political activists, he participated in various ANC-led campaigns organized around Cape Town. In 1961 he received instructions from the ANC that he should leave for military training.

Escorted by Joe Modise in a group of 10-15, he crossed the Lobatsi border to Botswana from where he later left to Tanzania. He was then sent for military training in the Soviet Union. After the training he went to Angola wherein he stayed for sometime before the Wankie Campaign. Zolile was then selected to be part of the Wankie Campaign which was aborted in Botswana. He is now a Brigadier General in the SANDF.

 

Peter Nthite

 

Morongwe Ntloedibe

Yes

Joel Ntsoane

 

Abie Nyalunga

 

Sphiwe Nyanda

 

Fanele Nxasana

Yes

Ndofela Nxasana

Yes

Roslyn Nyman

Yes

Trevor Oosterwyk

 

Was a student during the 1976 uprisings at Bontheuwel, on the Cape Flats.

Yes

Mr Pahad

 

Ebrahim Patel

 

Kevin Patel

Yes

Temba Paulus

 

ANC veteran who operated in exile.

Yes

Titus Pemba

Yes

D. Petersen, B. Baartman and Bibi Dawood

 

Peterson, in 1956 was the organiser of ANC, Boland region. Messenger for Mail & Guardian Newspaper. In 80s organiser for (UDF) United Democratic Front. Baartman, Chairperson of ANC. Bibi, organiser for Women's League and Union in Factories around Boland.

 

Rob Peterson

Yes

Dr Joe Phaahla

 

Dr Joe Phaahla became politically active at the University of Natal's Medical School during the second half of the 1970s. Operating underground in small discussion groups, they attempted to influence the direction taken by emerging mass organisations. Although initially disturbed by the ANC's decision to form student organisations, Phaahla was elected president of the Azanian Students Organisation (AZASO) in 1981.

Yes

Mosima Kolobe Phaka (1920).

 

Mosima Kolobe Phaka was born of parents who were both die-hard ANC members from whom he inherited Bocongrese.

 

Samson Phake

Yes

Mahwidi John Phala

Yes

John Phillips
A journalist's recollection of the June 76 uprisings in Cape Town. John worked for the Argus.

Yes

Tomelo Phoba

 

1950's ANC Youth League member. Influenced by his educators like Mr Sello, Ms Mabinda and Ms Sondiyazi. Took part in march from Zweletemba to Worcester in 1960. In 1952 work as a messenger. Member of Union in Hextex. Work underground in Maseru.

 

Samson Phoka

Yes

Lawrence Phokanoka

Yes

Mr. M. Phondoyi

 

Member of Union in SAD (South African Dried Fruit). After 1960 worked underground. Involved in bus boycott.

 

Mrs. N. Phondoyi

 

Took part in march from Zweletemba to Worcester. Member of Union, Langerberg Food and Canning. Organiser of Mrs. Baartman's funeral, 1961.

 

Matthews Phosa

Yes

Johannes Phumani 'Passfour' Phungula

 

Johannes Phungula is a veteran of the 1952 Defiance Campaign. He joined the ANC in 1950 and participated in the defiance campaign. He worked very closely with the late Johnny Makhathini in mobilising the rural communities in Natal and Zululand. After the ANC President, Chief Luthuli, had been banned he sent Phungula and Makhathini on numerous trips to Zululand to talk and attract chiefs into the ANC.

He was charged and sentenced to two years in 1960 for opposing Bantu Authorities in the rural area of Highflats on the south coast of KwaZulu-Natal. Upon his release in 1962 he was recruited into Umkhonto we Sizwe. He remained an MK underground operative in Natal from 1962 to 1976. He was ordered to leave the country in 1976. He received military training in the Soviet Union. He subsequently became an MK regional commander for Natal from 1976 onwards.

He was responsible for the rural areas. He served in this position until his return to South Africa in 1993. He works as a rural organiser for the ANC in KwaZulu-Natal. He was interviewed on the 8th October 2001, and on the 8th and 13th November 2001. A total of seventeen 60-minute tapes have been recorded. They are all in Zulu.

 

Mr. N.S. Pillay (ANC)

 

Penny Fana Pita and Mr Sisus

Yes

Mathole Pitiki

 

General Lennox Pitso

Yes

Gill Pointer

 

Gill Pointer joined the ANC underground after being influenced by the death of Steve Biko in 1977. She operated inside the country and never went into exile.

Yes

Daan Prinsloo 

 

Author of book on PW Botha's presidential years. Insights into National Party during the period.

Yes

Nonkosazana Qhawula

 

Detained in 1960. Involved in Defiance Campaign. Work underground. Sentenced for 15 years outside Zweleletemba.

 

Phalele Windyvoel Qhawula

 

Secretary of ANC Women's League. Work underground in 1960s.

 

Mr Qhina

Yes

Siphetho Enoch Qhina 

 

The interview sheds light on the PAC and its activities in the 1960s. The interview also touches on how migrants form rural Transkei under the influence of Poqo took upon themselves the struggle for the liberation of Africans under the control of the chiefs.

 

Zilindile Qina

 

The interview sheds light on the 1976 uprisings, the war between hostel dwellers, the students and the township residents in Crossroads and KTC.

 

Ahmedlijah Qono

 

Mountain Qumbela

 

A life history interview with significant input on the potato boycott, the banning of political organizations, ANC underground structures, operations of the underground structures in Gugulethu, recruitments into the military wing, MK, Rivonia Trial, detentions.

Yes

Collen Qupe

 

Wilberforce Resident , Former PAC and Isolomuzi Resident Association member.

Yes

Kenny Rachidi

Yes

Mr Jeff Radebe

 

Became politically active during the 1970s. Events during the decade, and involvement in underground political and military work.

 

M. Radebe

Yes

Isaac Jabulani Radebe (PAC)

 

Mr Radebe is a former regional commander of APLA and was based in the APLA camp in Tanzania.

 

Mr T Ramabolu

Yes

B. Ramahlele

Yes

Gilbert Leboko Ramano 

 

Gilbert Ramano was born on 7 July 1939, in Sophiatown, presently known as Triomf, in Johannesburg. He later witnessed his family's removal from Sophiatown to Meadowlands, wHere his grew up. He left South Africa in 1963 and joined MK. He has been an MK commander throughout most of his time inexile, and he is currently a General in the SANDF.

 

Ngaoko Ramatlhodi

Yes

Denis Ramphomane

Yes

Mr Rampolokeng

 

Thandi Rankoe

 

John Rantau

Yes

Christinah Raphadu

 

Christinah Raphadu was born in 1930, worked on white farms and in domestic service before returning to Ga-Matlala as a housewife. She became involved in Ma Congrese activities out of anger at the state's increasing encroachment in their lives: stock culling, police harassment and harsh treatment by 'collaborators'.

Yes

Johannes Malekolle Rasegatla

 

Went into exile in 1975, where he joined the Swaziland machinery of the ANC. Became responsible for interviewing new recruits following the influx of young people after June 16th, 1976. Became a commander in the Transvaal Urban Machinery of MK, based at Maputo, Mozambique, and led by Siphiwe Nyanda from 1977. Joins the guerrillas based inside the country soon thereafter, and takes part in a number of operations during the late 1980s, including attacks on Booysens police station. Important for view of life as an underground military operative in the late 1970s.

Yes

Pamela Rasetshwane

Yes

Solomon Kwena Rathokolo (1946).

 

Solomon Kwena Rathokolo was with Ma Congrese when they fought battles with their Kgosi over his acceptance of white control over cattle ownership and tilling of the land.

 

Mac Reddy

Yes

Noel Robb

Yes

Alan Roberts

 

The interview weaves together different strands of the social life of Mafikeng resulting in political awareness.

Yes

Tony Ruiters

Yes

Moses Rykdom

Yes

Ben Sasa

 

G.K. Sauhatse

Yes

Lisbeth Ramadimetsa Sebietseba.

 

Lisbeth Ramadimetsa Sebietseba was influenced by her parents to join Bocongrese. But she had also seen the deeds of Kgosi Mokuku and the change for the worse with his successor, Kgaule, a TC. She was also sorely tried by the brutality of white farmers on the farms. She put her weight behind Ma Congrese.

 

Papsy Sebogodi

Yes

Amos Seema

Yes

Makwena Seema

Yes

I.E. Segalo

Yes

Ntjie Nelson Segooa

 

Kgosi Sehalekgosi

 

Thabo Sejanamane

Yes

Mr KCAV Sehume

Yes

Phuthi Prospony Sekgakane

 

Collins Makopole Sekhukhune

 

Marishane White Sekhukhune

Yes

Richard Sekonye

 

Gabaikangwe Seleka

Yes

Reineth Selomo

 

Semelane

Yes

Simon Senna

Yes

Mr. D. September

 

Union member in Langerberg, Food and Canning. Participated in Defiance Campaign, Bus boycott, Pass-Campaign, march from Zweletemba to Worcester. Detained 18months, Drankeinstein Prison. Worked underground.

 

Reggie September

Yes

Nathaniel Serache

 

Joe Seremane

Yes

Wally Serote 

 

Development of political consciousness, life in Alexandra township, 1967-1969 underground, role in Botswana regional MPC of the ANC, activities as a cultural activist, military training.

Yes

Sechaba Alois Cosmos "Charles" "Professor" Setsubi/Sitsubi

 

Sechaba Setsubi was born on 15 January 1947, in Matatiele, a town bordering South Africa and Lesotho. He left the country in 1974 and joined MK in Lesotho. Under the tutelage of Chis Hani, Setsubi became one of the prolific MK underground operative in the Eastern and Western Cape. He is currently working for the Special Retirement Fund in Pretoria.

Yes

Johnny Sexwale

Yes

Sipho Shabalala

 

Shadrack Husoanang Shakoane

 

Mark Shinners

Yes

General Solly Shoke

 

General Shoke left the country during the course of the Soweto uprising in 1976. After undergoing military training in MK camps in Angola, Shoke was deployed inside the country as part of the Transvaal Urban Machinery under Siphiwe Nyanda. Shoke describes the various methods of living underground during the late 1970s, and various operations carried out by the G-5 unit of the Transvaal Urban Machinery, of which he was a founding member.

Yes

Gertrude Shope

Yes

Vladimir Shubin

 

Professor Shubin is a Russian who worked closely with the ANC and SACP during the course of the liberation struggle.

 

Harry G. Sibeko

Yes

Mr M Sibi

Yes

Watson Sibidla

 

The interview touches on the military training undergone by the youth in rural Transkie in the 1980s (Lesotho) MK.

Yes

Mr S Siboto

Yes

Blackie Sicu

 

Took part in Defiance Campaign. Detained in 1960. Organiser and collector of the passes in 1960. Recruited the people from the Church and at work to join ANC. Took part in march from Zweletemba to Worcester.

 

Wilson Sidina

Yes

Mr. M. Sigabi (ANC)

 

Joyce Sikakane

 

Joyce Sikakane was involved in underground activities with Winnie Mandela, leading to her detention with 21 others in the late 1960s. After her release from detention she continued underground work in the ANC, working closely with leaders in SASO. She left the country in the early 1970s, joining the ANC before marrying and living in Mozambique, Scotland and Zimbabwe. She continued support work for the ANC throughout her exile, working in the Anti-Apartheid Movement, doing courier work for the ANC, and harbouring ANC operatives before and after operations inside the country.

Yes

Amos Silinga

 

Amos Silinga, a son of the well known Annie Silinga of Langa, tells the story of his mother.

Yes

Mr Sithole

Yes

Phillip Silwana

Yes

Mrs Nonthetho Simelane

Yes

Solly Simelane

 

Born in Nelspruit in 1936 in a farming community, and later on moved to Cullinan; Solly was pushed into politics by the harsh conditions that all black people faced in the rural areas. He left the country through Botswana and received military training in the Soviet Union. Having worked in the intelligence department of MK. In the late 1980s, Solly was then sent to New York to represent the ANC. He later came back in 1993 and joined the Department of Intelligence. He is currently retired in Pretoria.

Yes

Vusi Sindane

 

Sizakele Whitmore Siqashe/Sixashe (MK name: Mthunzi Soga)

 

Sizabele Siqashe was born on 21 June 1937, in the Umtata district, Eastern Cape. He left South Africa in the early 1960s and joined MK in exile. He later became a senior MK intelligence officer until his return in the early 1990s. He then served in the new government after 1994, where he is currently Special Advisor to the Minister of Intelligence.

 

Max Buyisile Sisulu

 

Max Sisulu was born and raised in Soweto in Johannesburg; attended school both in Soweto and Transkei; coming from a politically active family; and politicised by the police brutality and the apartheid system in general. Max decided to play a role in the liberation struggle of South Africa in order to change the status quo. Together with prominent figures such as Simon Makana, Max went to the Soviet Union in 1963 to receive military training. He is currently a Deputy CEO at Denel.

Yes

Stone Sizani

UDF activist in the Eastern Cape

 

Jabu Skhosana

 

S. Skosana

Yes

M. Snail (PAC)

Yes

Mama Sogaxa
Marcus Solomon
Tamsanqa Solomon

 

Mr Solomon was a PAC/Poqo activist, Robben Island prisoner, and member of the PAC in exile.

 

Mary Jane Sovenywa

 

Maritz Spaarwater

Marion Sparg

 

Ms. Busisiwe Stofile.

 

Mrs Stolfile studied at Fort Hare and was arrested many times for her political activities in the UDF. She is married to Arnold Makhenkesi Stofile's brother.

 

Ms. Nomvuyiso Stofile.

 

Ms. Nomvuyiso Stofile was active in UDF in the Alice district and was always arrested when Makhenkesi Stofile would be arrested. She is however not related to Arnold Stofile.

 

Goolam Suleiman

 

Suleiman worked very closely with Chief Albert Luthuli during the 1960s. He provided Luthuli a place to work from during the 1960s. He remained a member of the Natal Indian Congress during the 1970s and 1980s. He joined the ANC after its unbanning in 1990. He was interviewed at his home at Tinley Manor Beach on the 25th November 2001. One 60-minute tape has been recorded.

 
Raymond Suttner

 

Thandi Swakamisa

Yes

Helen Suzman

Partial

Ziba Swane-Nsiba

Yes

Joseph Tabata

 

Morwatshoge Richard Takalo

Yes

Philemon Tefu

Yes

Frank Thabane

Yes

Mr M Theletsane

Yes

Patrick Thibedi

Yes

General Chris Thirion

 

Former Chief of Military Intelligence, SADF. Interview sheds life on entry into military, the military perception of the Wankie campaign, activities in Namibia, differences with de Klerk, who dismissed him and other generals in the early 1990s.

Yes

MS Nomende Thomas (PAC)

 

Mrs Thomas's late husband was a PAC activist and at one time imprisoned on Robben Island

Yes

Amy Thornton

Yes

Mr Thwane

Yes

Mr Thwane

Yes

Tlali

Yes

Mr Marhonono Steve Tokwe.

 

Marhonono Steve Tokwe is an ANC supporter and his sons were very active in politics. One of his sons joined the Maqoma army in the Transkei.

 

Mr. Bongo Tokwe.

 

Bongo Tokwe is a young man who was a member of COSAS in one of the schools at the Msobomvu village. He was very active in the village politics.

 

Mr. Mputhumi Eric Tokwe

 

Mputhumi Eric Tokwe is one of the young men from the village to join Maqoma's army in the Transkei.

 

M. Tolo and A. Thale

 

Greg Thulare & Debora Marakalala

 

Pitso Tolo

Yes

Tsietsi Tolo

 

Andrew Kekaka Tom

Yes

Boy Petrus Tom

 

Former Trade Unionist

Yes

Xolisa Tom.

 

Xolisa Tom was a member of the United Democratic Front (UDF) who was involved from the formation of UDF. She was very active in Alice.

 

Norman Traub

Yes

Rebecca Truter

 

A mother of one of the first victim of student riots in Cape Town in 1976.

Yes

David Tsabalala

 

David Tsabalala joined MK in the late 1970s, and operated from the Botswana operational area in the Northern Transvaal. Describes ways in which weapons were brought into the country and stored in Botswana.

Yes

Chief M Tsebela

Yes

Joel Tselane

Yes

Rev O. J. Tselapedi

Yes

Ishmael Tsaka

Yes

Mongameli Johnson Tshali (MK name Lennox Lagu).

 

Lennox Tshali was born on 16 October 1938, in Alexandria, Port Elizabeth, in the Eastern Cape. He left South Africa in 1963 and went for military training in Egypt. He later became a commander in MK, where he served as senior MK member throughout most of his exile years. He is about to retire as a General in the SANDF.

Yes

Willie Tshandu

 

Work as member of a Residential Committee in 1970s.

 

Kwezi Tshangana

Yes

Peter Tshikare

No

Khosi Gilbert Ranwedzi Tshikalange

Yes

Zifozonke Tshikila (PAC)

 

Long standing PAC veteran from the 1960s.

Yes

Daniel Tshipana (1945)

 

Daniel Tshipana has no schooling, but spent his early years herding cattle and later working in white farms before taking a job at Middelburg Municipal Offices. In these jobs treatment was brutal which forced him into mine labour through the NRC.

 

Reineth Tshivhase

 

Richard Tshivhase

 

Maanda Tshivhase

 

Mrs Elsie Tsholeka

 

Mrs Elsie Tsholeka is an ANC veteran originally from the Transkei. She and her family made an attempt to join the ANC in exile but ended up with SWAPO. In 1989 she left Namibia to live at the Msobomvu village where she became politically active. She is widely respected in the village and known as Mom Namibia.

 

Menziwa Tsholobe 

 

The interview focuses on the formation of PAC, APLA and recruitments into the PAC in the 1960s – Western Cape.

Yes

Khosi Tsikalanga

 

W.M. Tstotsi

Yes

Edith Thunyiswa

 

Kholeka Thunyiswa

Yes

Mnikielo Tsotsobe

 

Mr Tsotsobe is a PAC veteran who was imprisoned on Robben Island for his political activities.

 

Douglas Tyutu

 

Salim Vally

 

Political Activist in 1970s and 1980s.

Yes

Fanie van der Merwe

 

Fanie van der Merwe is a former Director-General in the Department of Constitutional Development of the apartheid state. He was also a high-ranking civil servant in the Departments of Justice and Home Affairs during the apartheid era. He recounted the role played by himself and other leading civil servants in negotiations with the then imprisoned Nelson Mandela during the late 1980s.

Yes

Reggie Vandereyer

Yes

Annica Van Glyswyk

 

The interview sheds light on regional variation of the Black Sash, Johannesburg and Pretoria during the 1950s.

Yes

Graham van Wyk

Yes

Hendrik van Wyk

Yes

Headman Velemba

 

The interview sheds light on the PAC and its recruitments in the 1960s.

 

Phindi Vena.

 

Vena is an ANC veteran who comes from the Eastern Cape. Due to pressure inside the country and the will to serve the ANC outside the borders of South Africa he left for exile.

 

Constand Viljoen 

 

Early life, discusses the AWB intervention in Bophuthatswana in 1990s.

Yes

Mabe Watise

 

Mtrs Watise is an ANC veteran who joined the organisation in the 1950s and was imprisoned in the 1960s.

Yes

'Cheeky' Watson

Yes

Cecilia Williams

Yes

Deputy Commissioner Timothy Williams

 

Timothy Williams grew up in Soweto and completed his schooling in the early 1970s. Together with people like Eric Molobi and Mathe Disoke he participated in a study group that held political discussions, eventually participating in underground work for the ANC. However, on leaving the country in 1975, Williams did not join the ANC, but remained part of the Black Consciousness group in exile. He trained with PAC soldiers in Libya for a while, but on completion of his training joined the ANC.

Yes

Mabel Williams

 

Member of ANC Women's League in 1970s. Work underground in 1980s. Her husband detained in Paarl in 1980s.

 

Alfred Willie

 

A life history interview with specific focus on mass mobilisation in the 1950s, the banning of political organizations and the establishment of the first MK camp in South Africa – Mamre, the Wankie Campaign.

Yes

Mr Anton Ndoda Xaba.

 

Anton Ndoda 'Mfenendala' Xaba was born in Sobantu Village in Pietermaritzburg. He left school in the late 1940s and went to work in Durban. He joined the ANC in 1953 at Emsizini in Durban at a meeting that was addressed by the then ANC President, Chief Albert John Luthuli. Thereafter he played a prominent role in the formation of the Sobantu branch of the ANC. He was subsequently arrested and charged with arson after all the township schools were set on fire during the 1959 uprisings. He was acquitted later. He was amongst many ANC, NIC and Liberal Party activists and leaders who were detained in the nationwide swoops during the March 1960 state of emergency which preceded the banning of the ANC in April 1960. Anton Xaba was amongst the first recruits of Umkhonto we Sizwe that were sent outside the country to undergo military training. He and four others from the Pietermaritzburg area were recruited by the late Themba Harry Gwala. The journey to Tanzania went wrong and all the recruits were arrested by the British colonial police in Northern Rhodesia. They were sent back to South Africa through Southern Rhodesia to stand trial for leaving the country illegally and for membership of a banned organisation. They stood trial at the supreme court in College Road, Pietermaritzburg in 1963. Anton Xaba was sentenced to ten years on Robben Island, while the other four were sentenced to nine years each. He was released from prison in 1973. Upon his release he participated actively in the revival of the ANC/MK underground in the Natal Midlands area. The Natal Midlands then stretched from Hammersdale through Pietermaritzburg to Ladysmith in the north. Xaba was arrested again in 1975 and sentenced to life imprisonment in 1977. He was released in 1990 after spending almost twenty six years on Robben Island. He is currently serving as the treasurer of the MK Veterans Association in KwaZulu-Natal. He was interviewed at his home at 1335 Suncrush Extension, Sobantu Village on 23rd August 2001, 30th August 2001, 6th September 2001, 11th September 2001 and on the 12th September 2001. Approximately three to four interviews will still be held with Xaba during the next few weeks. A total of six 60-minute tapes have been recorded so far. They are all in Zulu. The next interview with Xaba is scheduled for the afternoon of the 13th September 2001.

 

Ms. N Yekeni (ANC)

 

Stanford Yekiso

 

The interview focuses on pass raids, anti pass campaign and the influence of the PAC in Langa.

Yes

Gordon Young

Yes

Percy Yutar.

 

Percy Yutar was the prosecutor in the Rivonia Treason trial. All the interviews conducted with Dr Yutar involved the reading of excerpts from a manuscript he has written on the Rivonia Trial. This included the charges, the evidence of the State on the activities of the accused related to the charges, the cross-examination of the witnesses, the judgement and press reports on the Trial and the judgement.

Yes

Snuki Zikalala

 

Snuki Zikalala grew up in Soweto, and as a young man became politically active in the underground network initiated by Winnie Mandela and others in the mid-1960s. After his arrest during a country-wide police swoop on ANC and other activists in 1969, Zikalala was banned in 1970. He started working and joined the ANC underground in Soweto. He left the country in 1974, and joined the ANC machinery in Botswana. Zikalala, together with Keith Mokoape, constituted MK's Operational headquarters in Botswana, commanding the Western Front of MK activities from that country throughout the 1970s.

Yes

Pindiso Zimambana

Yes

C. Zitha

 

Lazarus David Zitha

 

Thandi Zonke

 

Was a student during the 1976 uprising. The interview is her recollection of the events in Gugulethu.

Yes

Ms Ntombenhle Zungulu




RELATED INFORMATION – VERWANTE ARTIKELS


Damaged Schools in South Africa – lockdown

Vandalism and Violent protest actions at schools and infrastructure South Africa

ONLY SOUTH AFRICA – 962 schools robbed, vandalised, torched since start of lockdown

Schools – stolen laptops Gauteng

Schools disappeared within 3 weeks – two months: Eastern Cape

*

Trustgebiede>Tuislande>Reservate
Jonathan Jansen – Afrikaans

Afrikaans – Jonathan Jansen "diskriminasie"