Hierdie staat, gebied en alles wat hulle oprig,  gaan slegs deur die Chinese gebruik word.  Die chinese se eie gebied binne 25 jaar, sommer so sonder enige besluitneming van enige etniese volk wat daarteen gekant is.   Nie enige protesoptog nie – net mooi niks.  Hoe lank voor hulle die hele land inpalm?  Die ANC, EFF , DA en al die liberales wat so hard gewerk het aan die kommunistiese grondwet rondom die Kodesa tafels en Dakar, is seker baie trots op daardie stukkie gegriffel.   Hopenlik sal daar so af en toe ryskorrels afval uit die lug vanuit die Chinese se gebiede – nie seker of dit ryskorrels is nie, want die water is skaars en minerale is die hoof maal.  Ingonyama Trust behoort aan die Zoeloes of is dit ook nou dalk deel van die Chinese groepe?  Waar val die Khoi San in – ook by die Chinese?  Hier gaan die grond nog gedeel word met die kommuniste uit China – of gaan al die Brics lande baat hierby vind?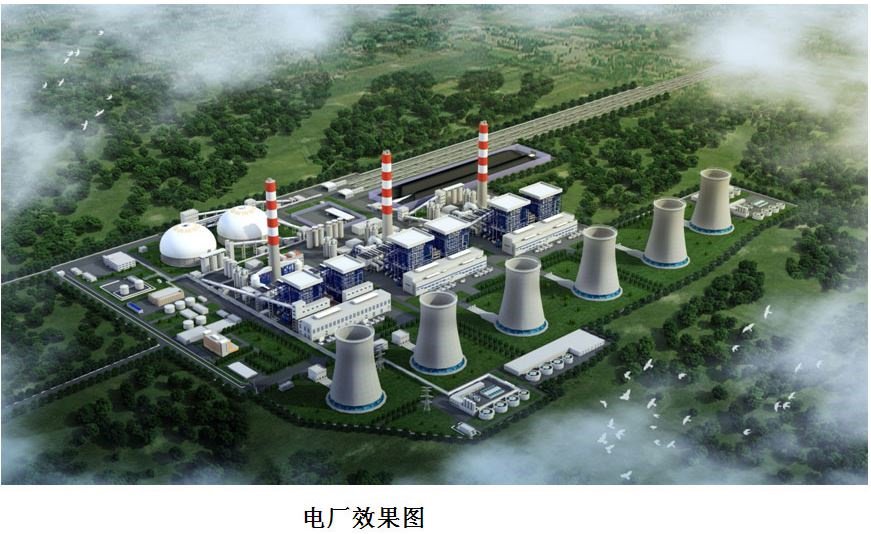 Is this really Land expropriation?
President Cyril Ramaphosa has signed a deal with the Chinese to build a new 4,600-megawatt coal power station in Limpopo. 
The power station will only serve a planned new Chinese-controlled industrial park, which will contain at least 7 metallurgical processing plants.
A top energy expert says there is no rational reason to build the coal power station. 
here has been some confusion in the energy industry this past week after the announcement that a new coal-powered power plant is planned for Limpopo.
According to reports, President Cyril Ramaphosa inked a deal with the Chinese to build a new 4,600-megawatt coal power station during his visit to that country.
This came as a shock, as the brand-new Integrated Resource Plan (IRP) does not include any new coal-fired power plants.
It has since emerged that the planned new power plant, called the "Power China International Energy Project", won't produce electricity for South African households and business – it will only be used for a massive new Chinese-controlled industrial park.
Earlier this year, nine Chinese companies committed to invest $10 billion in the Musina-Makhado special economic zone at a signing ceremony in Beijing.
The companies are specifically investing in a large new planned ferroalloy industrial park, which will span 60 square kilometres on an area outside Musina.
According to the Chinese website for the South African Energy and Metallurgical Special Economic Zone (EMSEZ), as it is called, the park will contain:
A coal washing plant (with capacity to process 12 million tonnes per year)
A coking plant (3 million tonnes)
An iron plant (3 million tonnes)
A stainless steel plant (3 million tonnes)
A Ferro manganese powder plant (1 million tonnes)
A ferrochrome plant (3 million)
A limestone plant (3 million)
An apartment building, hotel, shopping mall, hospital and school will also be built.
Included in the plans is the new coal-fired power plant, which according to the EMSEZ website, will be built "specifically for the project". According to the information on the site, it does not look as if it will deliver electricity to the rest of South Africa.
"I can see no rational basis for the power plant," says dr. Grové Steyn, managing director of Meridian Economics and one of South Africa's leading energy and infrastructure economists.
Firstly, there is currently a surplus of electricity available on the network – the Chinese project wouldn't have to generate its own power.
In addition, coal will be the more expensive option for the Chinese investors. Steyn says it is highly unlikely that a new coal power station will deliver cheaper energy than new renewable power projects on the national transmission grid, backed up by gas turbine generators.
"A coal-powered power station will create fewer jobs than renewables and will obviously have massive implications for the health of local communities and the broader environment – which is unnecessary given that there are cheaper and cleaner alternatives."
Work on the power plant is supposed to start this year.
According to the EMSEZ website, investors are attracted to the project because of the nearby coking coal reserves (estimated at 10 billion tonnes) as well as SA's chromium reserves (83% of the global reserves) and manganese resources (81% of total global reserves). Water from the Limpopo River, 30km away, will be used in the project.
The participating companies will get substantial tax breaks: apart from VAT and import duty relief, they will pay a reduced corporate tax rate of 15%, instead of 28% for SA companies.
..
LEES MAAR ALLES SELF … hier is 'n voorsmakie
Staatsbeheerde magte EEN regering
 The Chinese government controls the majority of large companies in the country. In many fields and industries, resources have been accumulated and controlled by several state-owned, monopolistic enterprises. According to China's Ministry of Finance, assets of all state enterprises in 2008 totaled about $6 trillion, equal to 133 percent of annual economic output that year. By comparison, total assets of the agency that controls government enterprises in France, whose dirigiste policies give it one of the biggest state sectors among major Western economies, were "539 billion ($686 billion) in 2008, about 28 percent of the size of France's economy. [Source: Jason Dean, Andrew Browne and Shai Oster.Wall Street Journal, November 16 2010]….
.
Hier is 'n paar voorsmakies en kennismaking van wat op ons wag
The state-owned enterprises in China contain 10 million Communist Party members and 800,000 party committees, according to the director of the State-owned Assets Supervision and Administration Commission.
Out of the 40 million people who work for China's state-owned industrial behemoths, more than 10 million are Chinese Communist Party members. What is more, according to the top regulator of China's state-owned assets, these enterprises contain more than 800,000 party committees.
Take a look at the number of Chinese companies on this year's Fortune Global 500 list and it's hard not to come away impressed—even a bit intimidated. Ninety-eight companies are based in China, including those headquartered in Hong Kong. That puts China second only to the U.S., which has 128 companies on the list. (You can filter the companies of the Global 500 by country using Fortune's new, searchable and sortable database.) If you compare this year's figure to recent ones, China's rise is even more spectacular. China had just 46 companies appearing on the list in 2010, and only 10 in 2000. The U.S. has trended in the other direction: 139 American companies made the list in 2010 and 179 in 2000.