Soek China regtig die hele Afrika as hulle reeds baie begin ingepalm het vir "slegte skuld" –  dit wil so voorkom, maar dalk 'n ander slang in die gras.  Verseker benodig China meer grond vir sy behoeftes aan soja, want 'n land met so baie inwoners ekstra grond en MAG – die minerale is sommer 'n bonus, veral as dit vir "slegte skuld gaan.  Gaan Afrika stormgeloop word met Chinese magte vir grond (en soja)?   Dis nie onmoontlik nie, dinge gebeur te vinnig in Afrika.  En Brics lande help mekaar onderling – maar nie sonder redes nie, nes in Afrika.   Is nie onmoontlik dat die soya bedryf tussen groot moonthede reeds 'n baie groot knou weg het nie – of is dit die rede vir die radikale invorderings in Afrika en ook al daardie plase wat die ANC in sy boesem vasklou?  Daar is oor die 5000 plase met belastinggeld aangekoop wat nie waarlik gebruik word nie.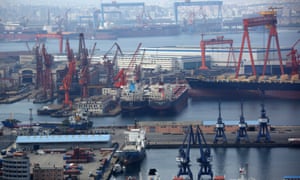 SOYA FROM US
"China will be forced one way or another to either pay up for the U.S. beans after putting on a 25 percent import tariff, or if the tariff doesn't go into place until a few months from now they are going to be heavy importers of U.S. beans."
Beijing has threatened to impose a 25 percent tariff on U.S. soybeans but analysts say China needs all the beans it can get to meet domestic needs.

"Eventually, China will need our soybeans, and they'll be in a pickle," said a U.S. commodity strategist.

One study estimates China could see a $3 billion economic loss from the soybean tariff as it will raise prices for Chinese buyers.

China can buy South American soybeans, but there's a premium price on it now so American supplies look more competitive.
15 August 2018
Moscow and Beijing agreement
Russia has made 1 million hectares (2.5 million acres) of arable land available to foreign investors – and while that could be boon for Beijing as it struggles with limited supplies of soybeans in its trade war with the US, analysts are concerned about the quality of the plots available.   Moscow has been trying for years to attract investment to develop the region's economy, including the dispensing of free plots to Russians in 2016.
While this reflects a significant increase in cooperation between Chinese agribusinesses and the Far East region in recent years, observers are sceptical about the quality of the land being offered to foreign operators.   Dmitri Rylko, general director of the Russian consultancy Institute for Agricultural Market Studies, said that most of the fertile land in the Far East region had already been taken, though Chinese businesses had increasingly been signing leases and other temporary agreements.   The best lands are already been occupied and exploited by domestic farmers.
Beijing has already reduced its soybean purchases from the US, and as a result bought a record 850,000 tonnes of them from Russia between July 2017 and the end of May, according to figures from the Russian agriculture agency Rosselkhoznadzor.
The agriculture ministry in Beijing said earlier that it had ramped up domestic soybean production "significantly" to deal with the threat of shortages, and would make a further 1 million hectares of land available for growing the crop over the next two years.
.
8 August 2018
China and US : blame game in the soya trade
A shipment of soya beans worth more than $20m (£15.5m) has been bobbing aimlessly in the Pacific Ocean for a month, a casualty of the escalating trade war between China and the US.  Lingering uncertainty over the cargo's fate offered a timely reminder of the fallout from a dispute that intensified on Wednesday, as the US president, Donald Trump, unveiled a second round of tariffs on $16bn of Chinese goods, prompting Beijing to respond in kind.
The Peak Pegasus, a 229 metre bulk carrier weighing 43,000 tonnes, has become the reluctant symbol of the potential consequences of this tit-for-tat trade spat.  The ship, owned by JP Morgan Asset Management, was scheduled to unload about 70,000 tonnes of American soya beans in the Chinese port of Dalian on 6 July, shortly after Trump imposed a first round of tariffs on $34bn-worth of goods.
As it rushed to shore in the hope of clearing customs before Beijing imposed retaliatory tariffs, the ship – and its protein-rich cargo – became an unlikely internet sensation on the Chinese social media platform Weibo.   However, the vessel arrived just too late and has been sailing around in circles ever since while the cargo's owners, understood to be the agricultural commodity trading house Louis Dreyfus, decide what to do.   The Amsterdam-based company is thought to be paying about $12,500 a day to continue chartering the ship, which is idling in the Yellow Sea off the coast of China, indicating extra costs so far of more than $400,000.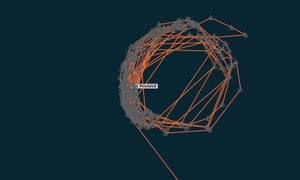 A ship carrying soybeans from the United States docked in the port of Dalian on Saturday, more than a month after it arrived off China's coast just hours after hefty tariffs were imposed on US goods, according to Thomson Reuters Eikon shipping data.
.
During July 2018
Soya tariffs
Imports of soybeans in the crop year that starts on October 1 would be 93.85 million tonnes, down 1.8 million tonnes, or 2 per cent, from last month's estimate, the Ministry of Agriculture and Rural Affairs said in its monthly crop report.  That compares with its estimate of 95.97 million for the 2017/18 crop year and would be the lowest import level since the 2016/17 year, according to US government records.  The ministry's Chinese Agricultural Supply and Demand Estimates (CASDE) report said new 25 per cent tariffs on US shipments introduced last week would inflate prices of the oilseed.
The government also cut its soybean consumption forecast by 2 per cent from the previous month's outlook to 109.23 million tonnes. That would still be 1 per cent higher than consumption in the 2017/18 crop year.   China on July 6 imposed 25 per cent tariffs on US$34 billion in US goods, including soybeans, in response to US duties imposed the same day on Chinese products worth a similar value, as the world's top two economies headed into an outright trade war.
The extra tariffs were expected to push up China's soybean import costs by 100 yuan (US$14.95) per tonne from the previous month's forecast, the CASDE report said.   For other crops, the forecast for China's 2017/18 cotton imports was raised by 200,000 tonnes from the previous month to 1.3 million tonnes.