Founded in 1998, the main business of the Tsingshan Group's is not only nickel metal mining and production, but also the manufacture of stainless steel.  According to the data of Tsingshan Group, the annual output of stainless steel of the company has already exceeded 10 million tons, accounting for 20% of the world stainless steel supply market.   In other words, Tsingshan Group is not only the "nickel king", but also the "steel king".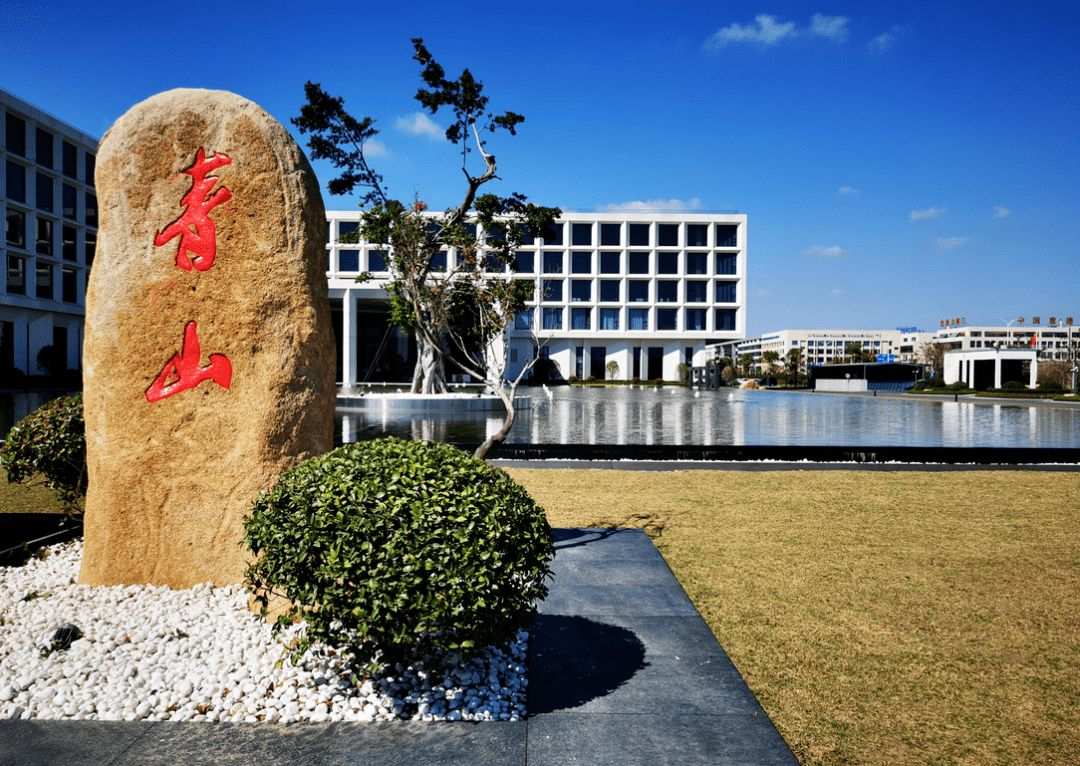 *
An article of 2019 stated that with cheaper production techniques, Xiang Guangda and his wife He Xiuqin helped change the industry in less than two decades — turning Tsingshan Holding Group Co. into a company that churns out a fifth of the world's stainless steel and creating a billion-dollar fortune. Now it's making waves in a different market: the London Metal Exchange.
History
Xiang and He got their big break in the late 1980s with a business making frames for car doors and windows in China's eastern city of Wenzhou. In 1992, they moved into stainless steel, an alloy of iron, chromium and other metals like nickel. As China's economy steamed ahead, the business grew quickly. In 1998, the company was named Tsingshan, which means "green mountain."
Another driver of the company's success was the decision to invest in Indonesia during the 2000s. At the time, the country's nickel reserves were unproven, making it a risky move. Now, Indonesia is the world's largest nickel producer, and Tsingshan runs nickel pig-iron plants and a stainless steel complex in Sulawesi. By building efficient plants close to nickel mines, they pulled costs below even the levels achieved in China.
In July, Indonesian President Joko Widodo held a meeting with Xiang and and other Chinese executives at a presidential palace. Xiang offered "several policy suggestions" on improving Indonesia's business environment and briefed the group on plans to expand Tsingshan's total investment in the country to $15 billion, including a plant making nickel chemicals for electric-car batteries, according to a press release from the company. Two months later, Indonesia announced it would bring forward a ban on nickel ore exports by two years.
read more:
It was founded in 1998, Tsingshan Group's main business is not only nickel metal mining and production, but also the manufacture of stainless steel.
*
There is even a partner who, after working with Xiang Guangda for 4 and a half years, did not know how big the business was.    After choosing the nickel metal industry, Xiang Guangda also advocated learning technology first and then expanding the scale.
Stated that in 2009, Xiang Guangda, who already has considerable technical and financial strength, bought 47,000 hectares of nickel ore in Southeast Asia, which is a blockbuster.      And by 2017, Xiang Guangda was already one of the top five entrepreneurs in China's lithium battery industry, but his popularity had not been improved.
In 2021, Xiang Guangda's asset strength reached 21 billion.
https://www.laitimes.com/en/article/3g9cu_3wye4.html
*
In 2000, China's infrastructure industry boomed, which also directly led to the great development of the steel industry.  In August 2001, Qingshan Group opened a steel plant in Henan, directly using local scrap steel for secondary processing.   The following year, a local steel company was built in Zhejiang.   After three years, Tsingshan Group's average stainless steel production of a steel company can exceed 400,000 tons.
Even in 2020, Tsingshan Group became the largest private steel enterprise in China with an annual income of 290.8 billion yuan.
Since March 7 this year, the price of nickel metals, an important industrial raw material in the world, has begun to soar.   By March 8, the global nickel price had risen 248 percent, two times higher than the previous record high.
Tsingshan Group.
The company has 18% of the world's nickel reserves.
That is to say, for every 100 nickel metal suppliers, at least 18 need to find Tsingshan Group to purchase raw materials.   It is precisely because it controls the important supply of nickel metal in the world, Tsingshan Group also has the pricing power of global nickel metal.  Often, as long as companies announce that there will be an adequate supply of nickel metal worldwide, the price of nickel will fall.
As long as Qingshan tightens the scale of nickel mining, the international nickel price will soar.   Behind the seemingly wind and rain, Tsingshan Group has become the "eye nail" of many enterprises.
https://www.laitimes.com/en/article/3g9cu_3wye4.html
*
Tsingshan Holding Group – Banks (video)
https://www.bloomberg.com/news/videos/2022-03-10/chinese-nickel-giant-tsingshan-secures-bank-lifelines-video
*
On 27 March 202, Eyewitness News reported
The market for nickel, essential to make batteries for EVs and a key alloy in stainless steel, is dominated by a handful of players.     Those include Tsingshan, headquartered on China's eastern seaboard.
It was founded by Xiang, a self-made billionaire who is known among Chinese nickel traders as the "Nickel King" and "Big Shot".
Xiang started his career as a mechanic in a state fishery and now owns two sprawling nickel manufacturing hubs in Indonesia.
Those include the Morowali industrial park that spans 2,000 hectares with 44,000 workers and its own airport and is seen as a guarantee a cheap supply of ore for Tsingshan's China-side furnaces.
After his short went wrong, Tsingshan has to either pay off its debts or prove it has sufficient deliverable nickel to repay in kind.
Those rising costs are already being felt by makers of EVs including Tesla and 20 other Chinese rivals such as Xpeng and BYD, which have all hiked vehicle prices over the past two weeks citing a rise in raw material costs.
Beijing could step in to rescue Tsingshan, Chinese media including financial news site Yicai reported, citing sources familiar with the matter.
China is estimated to hold around 100,000 tonnes of nickel in state reserves, according to official data. Tsingshan and China's state reserves administration did not respond to requests for comment.
Russia is one of the world's biggest producers of nickel ore, a key component of batteries for electric vehicles.   As concussive Western sanctions over the invasion struck, the price of the silver-white metal rocketed to a record above $100,000 per tonne.    The play by Xiang Guangda, China's "Nickel King", was to use his influential market position to short the metal, wait for the price to drop, then soak up the rewards when the value bounced back.   And then came Putin into Ukraine.
That was unfortunately too high for Xiang and the entire metals sector, forcing the 145-year-old London Metals Exchange (LME) to suspend trading for a week and leaving nickel-reliant manufacturers struggling to digest the spike in costs.
Stuck in its positions, reports estimate it was holding at least 100,000 tonnes, Xiang's company Tsingshan Holdings Group was suddenly on the hook for billions of dollars.
Tsingshan, the world's biggest nickel producer, has been forced to buy back a large number of nickel contracts at higher prices to reduce its exposure.
"Xiang is a shrewd player, but he was caught off guard with the Russian issue," Li Bin, a nickel trader in Shanghai said.
When nickel trading resumed last week prices plunged to about $37,200 a tonne, still 50% higher than in February, as volatility courses through the market.
https://ewn.co.za/2022/03/27/how-the-ukraine-war-left-china-s-nickel-king-on-the-hook-for-billions
*
*
*
RELATED INFORMATION
Limpopo, South Africa – China deal
Limpopo –  China project –  Energy Metallurgical Base
Mozambique – China – South Africa
Zimbabwe-Russia Platinum (more platinum than Russia)
Diamonds/Diamante – Gold/Goud – MINERALS