Die een verskoning na die ander vir beurtkrag implementering – dis mos aangenaam om ekstra uitgawes te he, as yskaste en ander ware breek, weens kragonderbrekings, is dit die verbruiker wat aan die kortste end trek.  Ons almal wat krag het, het betaal daarvoor.   Maar die wat nie betaal het nie, soos Soweto, word afgeskryf – waarvoor is hulle beter as ander?   Of gaan dit eerder oor onwettige immigrante wat hier woon of George Soros wat gelukkig gehou moet word?    Dus word die wat betaal vir krag, weer eens gemelk om vir hierdie miljoene op ander plekke van krag te voorsien en ook die wat steel.   Die leuen oor nat steenkool maak nie sin nie.   Word alle steenkool nie natgemaak voor dit gebruik word nie?   En ons het vir jare reen en steenkool wat afgelewer word – dit is 'n spul leuens.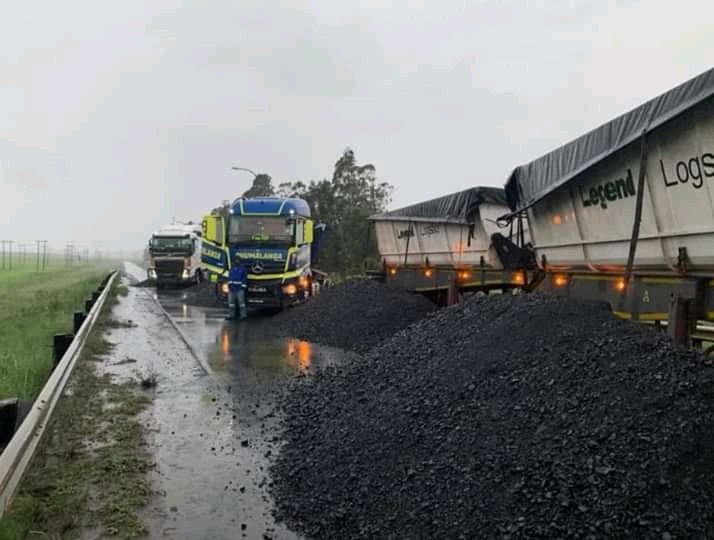 *
Eskom soek net geleentheid om hul tariewe te verhoog of die blaam vir hulle onbevoegdheid, om om krag te voorsien te ontduik – of gaan dit eintlik  eerder oor om Eskom te ontbondel – wie gaan steeds vir hierdie nie-betalers van krag voorsien as Eskom ontbondel?   Hierdie is niks anders as 'n geleentheid om op 4-10 plekke finansies aan te wend, maar dit gaan nie op elektrisiteit voorsiening wees nie.    Salarisverhogings en bonusse moet teruggetrek word, hoekom iets verdien waarvoor nie gewerk word nie.
*
*
The way Eskom communicate with the public is getting a little patronising. They must look at South Africans and assume that, for all of us, "the lights are on but nobody is home". Chance would be a fine thing: A fourth major load shedding schedule of 2019 has officially landed, it it's leaving the firm even more red-faced.

Load shedding schedule for Friday 6 December

Stage 4 cuts are officially in place, and will remain until 6:00 on Saturday morning. This follows a full day and overnight schedule of Stage 2 blackouts. Should any more wobbles hit the electricity grid, South Africa could be plunged into Stage 5 – which would be the worst-ever load shedding schedule seen in this country.

Eskom went seven months without having to cut the electricity this year. We're not sure if that can be classed as an achievement, but they took it anyway. In September, they got super-confident about their ability to keep the lights on. And they made a habit of trumping-up their plans for summer.

When Eskom say there's no load shedding…

At the begining of the month, they issued a statement that flat-out denied they would cut the power this summer:

Just a few weeks later, the DA exposed Eskom and their plans for an "upcoming round" of load shedding. The party said that the firm were struggling to keep the lights on, and blackouts would return in October. Eskom denied it, only to be proved wrong a few weeks later. They also claimed "no load shedding would be expected over the summer" in the same sentence. Well…

"While no load shedding is expected over the summer, the system is still vulnerable and tight as we ramp up plant maintenance. We continue to encourage residents and businesses to use electricity sparingly. We will keep customers informed about any change to the system."

Eskom statement, September 2019

Then, when rumours about their maintenance-heavy schedules for December and January made the headlines, Eskom stood firm on their "no load shedding in summer" position. How did that work out?

What is Stage 4?

Stage 4 allows for up to 4 000 MW of the national load to be shed. Doubles the frequency of Stage 2, which means you will be scheduled for load shedding 12 times over a four day period for two hours at a time, or 12 times over an eight day period for four hours at a time.

Which would be the worst-ever load shedding schedule seen in this country.
*
Eskom het vanmore aangekondig dat beurtkrag vandag toegepas sal word van 09:00 tot 23:00. Eskom se woordvoerder het gesê dat n verklaring later uitgereik sal word om die redes vir die beurtkrag te verduidelik
Eskom en beurtkrag
*
Times reported during December 2018, about Eskom's bad debt, mismanagement and failing plants, the troubled power utility has seen its fair share of blows this year, leading to questions about the sustainability of the state-owned entity.    The total debt for Eskom climbed by 14% to R419bn in the past six months (until the end of September). According to Business Day, the power utility's service-cost debt doubled to R45bn in a year.   Despite only generating R26bn from operations, Eskom's profit also dropped from R6.3bn to R671m in 2017. The power utility's primary energy costs increased by 12% to R46bn and employee-benefit expense grew by 12% to R16.9bn.   And the salaries are sky high.
Eskom loans – 2008 – 2017 – 2018
*
Parliament, Tuesday, 17 September 2019 – The Northern Cape permanent delegates to the National Council of Provinces (NCOP) were shocked to learn that the province's municipalities had the highest vacancy rate in the country, their irregular expenditure had increased to R624 million while their debt to Eskom stands at R1.3 billion.SA Parliament – Eskom
*
Terrorism – Arson – Optimum Mine sustained millions in damages after a devastating fire set the mine's conveyor belts alight on Sunday,  15 September 2019.   What about all the pollution in the air and water?  Wie doen sulke dinge aan hul eie land?   Vernietiging – nie net van infrastrukture nie, maar ook hier kan duidelik gesien word hoeveel skade word ons wat almal bygedra het tot die voorsiening van infrastrukture.
Eskom – Sabotasie – belastingbetalers