Black on black killings – black on indian, coloureds and whites killings.   Attacks and killings are unhuman.   Not only now, but since 1800 and even before where they came from.   Swartes op swartes wat mekaar uitgewis het, so ook voor 1900 en die Mfecane, was dit swartes wat swartes doodgemaak het, vroue en vee gesteel het van mekaar.   Die sogenaamde "demokratiese regering" laat al hierdie dinge toe  Moenie onkant gevang word nie, ons het 'n reg tot lewe, 'n reg om jouself te beskerm, skerp jou paraatheid en veiligheid op – en werk aan prioriteite soos dat ons selfbeskikking (volle onafhanklike gebiede) kan verkry.  Ons voorgeslagte het baie deurgemaak met 'n ossewa, en ons? ons sit in gerieflik beskermde huise?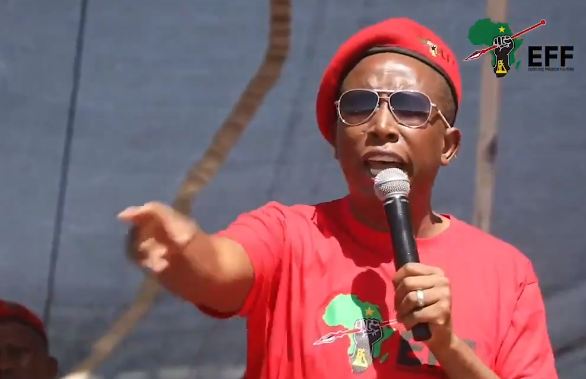 ***
2018
Dr. Brown speaks with a South African pastor about the recent spike in violent attacks on farmers.
***
In the countryside of South Africa, the white farmer is still at the helm, as if nothing had changed after the abolition of Apartheid. But there is unrest in the townships. How long can the farmers imagine themselves to be a chosen people? When Bram interviews him, Julius Malema sounds pretty reasonable. White farmers do not have to be afraid, says the politician who started ANC for himself after a career in governing party ANC. Their knowledge is very valuable. He only wants to ensure through sales that much more land comes into the hands of black farmers. Malema sounds slightly different on stage. He calls for example: If we have to die to claim our country, then that is only true. Or even: Shoot to kill! Kill the farmer! He gives a voice to the frustration that many blacks have. Twenty years after the abolition of Apartheid, little has changed in rural areas. Almost all the land is in the hands of whites. How do they themselves think about it? In a village where Bram has been more often, the atmosphere is bitter. There has just been a robbery, the umpteenth. Every farmer has firearms, high fences and steel doors here. And there is patrolled at night. Are farmers the victims of ordinary crime, or are they conscious attempts to drive them from the land they have been living on for generations? They are convinced of the latter themselves. A farmer's wife: "They want to frighten us. They break in and wait until you come home. Then they shoot the man and rape the woman. "But these emigrants do not think of emigration. Not even after a violent robbery: "I was born here and I will be buried here." The black residents of the area are also embittered. Life is bad here, says a man. He has no job – the farmers prefer to hire servants from other countries in Africa, because according to them they work harder and do not drink. In the stone house that he received as compensation for a shooting, he can not flush the toilet due to lack of water. And through the fences that are everywhere in the surrounding country, he feels as if he is locked up. He also thinks he can not live anywhere else than here. Does Julius Malema get his way and the white domination of the South African countryside becomes something of the past? For the time being, he certainly does not have the say, because at the elections in May this year his party won 6.35 percent of the votes. The ANC almost ten times as much, so that party is still supreme.
In the South African countryside white farmers are still in charge, as if nothing has changed since Apartheid was abolished. But there's unrest in the townships. How long can the farmers continue to consider themselves a chosen people? Director: Doke Romeijn and Stefanie de Brouwer © VPRO September 2014 On VPRO broadcast you will find nonfiction videos with English subtitles, French subtitles and Spanish subtitles, such as documentaries, short interviews and documentary series. This channel offers some of the best travel series from the Dutch broadcaster VPRO. Our series explore cultures from all over the world. VPRO storytellers have lived abroad for years with an open mind and endless curiosity, allowing them to become one with their new country. Thanks to these qualities, they are the perfect guides to let you experience a place and culture through the eyes of a local. Uncovering the soul of a country, through an intrinsic and honest connection, is what VPRO and its presenters do best.
***
BLACKS KILLED EACH OTHER
The Zulu still living on his own tribal lands, while the Ndebele and Sotho living on their tribal lands.  Ingonyama Trustland is only for the Zulu people.  Before 1994 it was a homeland.  There were 10 homelands and it is still there.   All apart from each other.   Lands were smaller in 1990 – but there were more given and landclaims made it bigger.   They are NOT landless.   They all have their own tribal leaders, there are 8840 and that included the Khoi San.  Khoisan do have 6 huge areas.  Richterseld is only for them.
Xenofobia – ethnic blacks have different cultures than those from other African countries.  So why are they here if they want to kill each other?   It has nothing to do with whites, they blame "apartheid" or "colonialism" but they created the homelands and reserves themselves, not us.
***
MARCH 27 – 2019
Malema made the statements that a "black genocide" was committed in South Africa.
There are no evidence of any genocide – and also no record of names, addresses, etc.   It is impossible if you look at the millions and millions that are living in South Africa – it is estimated on 60 million, (4 million whites), but it is much more, with more than 50-60 million immigrants in South Africa.  There are still 30 million + in the old Homelands – called Trustlands or CPA (landclaims).
The government  claimed that there are 50+ killings per day and most of the time it is black on black fights / killings.   Are the killings most of the time foreigners? like zama zama's or just foreigners that squat here?    But – strange, there were not much court cases or police investigations, nor are there much names and families or open graves of the blacks for that matter.   Most of the time, if a white is involved, then there are protest actions and huge burning down of businesses, etc.   So where are the families of those that have been killed?  Or the criminals?
"They are the ones who killed our people, they are the ones who committed black genocide, we never committed white genocide, yet we are the most hated people, why? What have we done to these people?" Malema says in the clip.
He also described black people as being made in the "image of God", saying "they [presumably referring to white people] love God but when they look at this image of God [points at the crowd] they become easily irritated and they want to wipe it off, yet they call it an 'image of God'", he said.
"What have we done to these people. What crime have we committed?" Malema asked.
The comment – which is certain to be seen by some as controversial – is similar to one made by Black First Land First (BLF) leader Andile Mngxitama who took things further by referring to apartheid and the treatment of black people in South Africa in general as the "black holocaust".
Last year in July, Mngxitama included this phrase as part of an opposing affidavit after being taken to court over hate speech charges by an individual called Lucy Strydom, represented by the South African Human Rights Commission (SAHRC).
In the affidavit, the BLF leader defends slogans considered incendiary by many, such as "by any means necessary", "take back the land", "land or death", and "one settler, one bullet" as "legitimate slogans" in response to what he calls "the black holocaust".
The idea of a "black genocide" and a "black holocaust" are likely a response to the similarly controversial idea of a "white genocide".
This idea, described by Wikipedia as a "conspiracy theory", is advanced by certain (but not all) right wing groups in South Africa and is also an idea adhered to by some members of the far right globally.
While some, both locally and oversees, believe that the killing of white people in South Africa, particularly on farms, either amounts to or is a sign of the beginnings of a genocide, the term is also connected to a broader theory, which contends that the white race globally is under threat and is explained in detail on Wikipedia. 
The dictionary definition of genocide is "the deliberate killing of a large group of people, especially those of a particular nation or ethnic group".
According to an academic thesis on the OpenUCT website, apartheid cannot be considered a genocide as "the killings in South Africa were directed only at opponents of the regime and not for the purpose of exterminating a specific ethnic group".
https://citizen.co.za/news/south-africa/society/2106918/watch-white-people-committed-a-black-genocide-in-sa-malema/