SABC reported on 18 February 2022 that the High Court in Johannesburg to hear testimony from African Literature scholar Professor Elizabeth Gunner in the case between the EFF and multi-cultural AfriForum. On 17 February 2022 the EFF leader Julius Malema stood by his belief that the singing of the struggle song "Dubula ibhunu" played no role in farm attacks. Prof Gunner attended.
*

RELATED INFORMATION

Malema: Ramaphosa – Rupert

Pan African parliament – Malema – I'll kill you outside"

Malema and a foreign taste

Malema – Rob Hersov links
Malema – September 2021 – land

"Kill the boer" song

White Killings – Land – Malema


*

GUNNER – AFRIFORUM AND MALEMA – 2022


She is a visiting research professor at the University of Johannesburg and a professorial research associate at the School of Oriental and African Studies of the University of London.

The high court in Johannesburg will hear testimony from African literature scholar Prof Elizabeth Gunner in the case between the EFF and multi-cultural AfriForum.

https://www.timeslive.co.za/news/south-africa/2022-02-18-watch-live-african-literature-scholar-elizabeth-gunner-to-take-the-stand-at-the-eff-vs-afriforum-case/

More information:
https://www.soas.ac.uk/staff/staff78602.php


*

This article focused on Malema's use of the song, particularly the Dubul' ibhunu song/chant within the public space and links it to a long tradition of political song. Question is after 1994 it is a democractic regime, why still this songs against white minority?

It sets this within a wider context of the aesthetics of power in the postcolony and within older epistemes of performance, language and power. It also discusses the media as both actor and acted upon in relation to Malema. It links the topic of power, rhetoric and its use to inter-generational politics, and to the struggle of youth and the marginalized poor against an entrenched gerontocratic elite.

https://www.tandfonline.com/doi/abs/10.1080/13696815.2015.1035701

*

Rhodes 'legacy' was created by the British Empire under British colonial rules. Apartheid was created by various legislations under British Empire colonial rules since 1854 (Shepstone and Rhodes).

A panel discussion comprising student leaders from various universities brought about some interesting arguments that claimed to interrogate this 16 June 1976 legacy.

Students argue that the legacy that is left for them is not that of victory but that of an ongoing struggle that has many loose ends. They interrogate this legacy from the context of the recent protest by students, e.g. #FeesMustFall, #RhodesMustFall, and resistance against Afrikaans at the University of the Free State and the University of Pretoria. The discussion concluded that, according to student leaders' views, much must still be done to totally resolve this struggle that was carried over from the apartheid regime.
Professors Sifiso Ndlovu, Sekibakiba Lekgoathi, Liz Gunner and Kealeboga Maphunye

*

Johannesburg. She is the author of Radio Soundings: South Africa and the Black Modern (2019). Some of her previous books include the co-edited Radio in Africa: Publics, cultures, communities (2011) and Power, Marginality and African Oral Literature (with Graham Furniss) (2008).

http://www.thejournalist.org.za/contributors/prof-liz-gunner/

*

She has recently gained funding from SANPAD to work on a collaborative project which investigates the culture of xenophobia; she will be working on xenophobia in the Johannesburg township of Alexandra. Liz is also part of a collaborative project on the Politics of Faith and Nationalism.

https://wiser.wits.ac.za/users/liz-gunner

*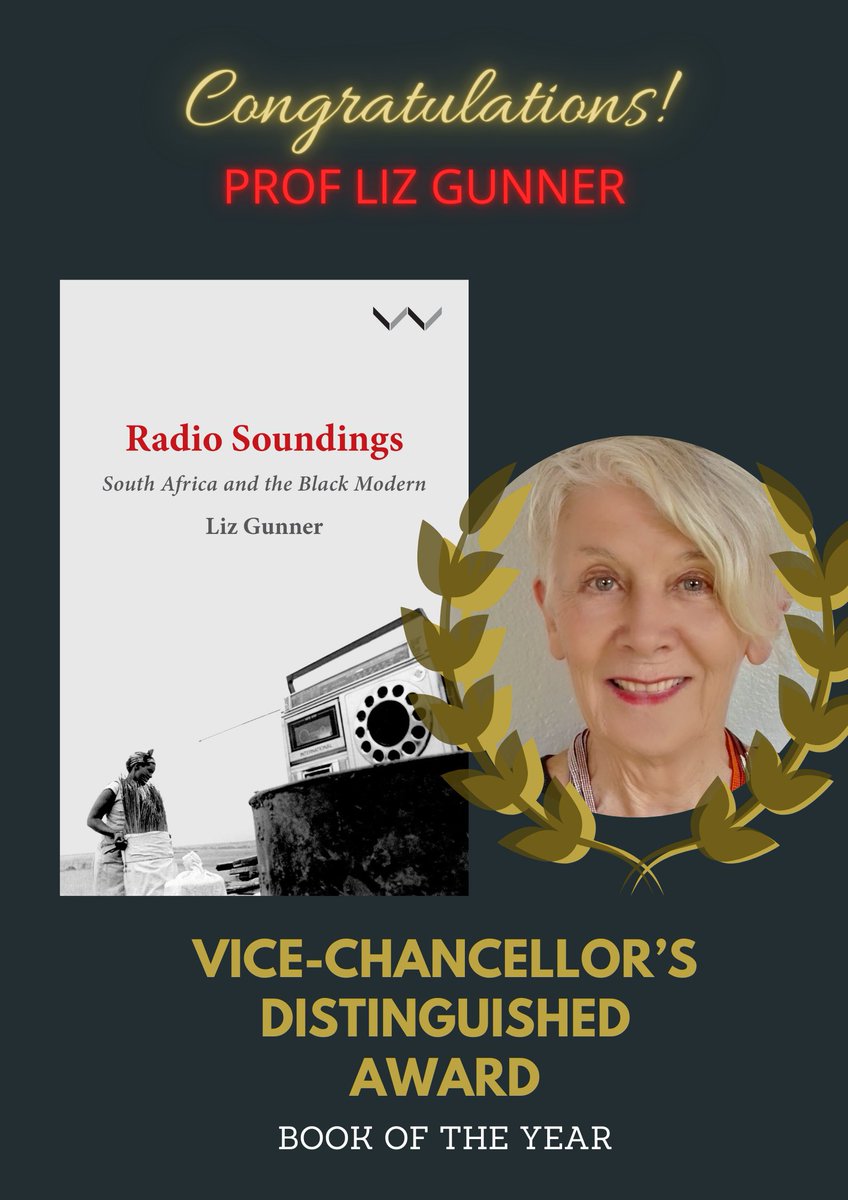 https://books.google.co.za/books?id=c96CDwAAQBAJ&pg=PA130&lpg=PA130&dq=elizabeth+gunner+RADICAL&source=bl&ots=GFJR4leaFB&sig=ACfU3U1TEFQON8M23wpWRaIY0E16gpfnCg&hl=en&sa=X&ved=2ahUKEwjYopOXhIn2AhXNEcAKHeeIAVQQ6AF6BAgNEAM#v=onepage&q=elizabeth%20gunner%20RADICAL&f=false