*
Around 181.5 million tons of global salt production, around 5 million tons is produced in Africa. Salt production techniques in many Sub-Saharan African countries are conventional and in some areas primitive.  Rock salt is mined in its solid form, whereas sea salt is produced by evaporating seawater. In the production of table salt, the rock salt is processed and many impurities are removed.  Many experts recommend pink salt as one of the healthiest salts you can consume. Its popularity has made it more affordable than other more exotic salts on the market. Colored by the clay from where it's harvested, grey salt is often called Celtic Sea Salt.
*
Dit is verstommend om raak te lees dat Suid-Afrika het ook sout neerslae, wat ontgin en selfs verkoop word.   Geen wonder die Britse regering en al hul maatskappye het veral met ons Boere burgers in die ou ZAR en Vrystaat moeilikheid kom soek.  Nadat hulle die twee onafhanklike Boere republieke afgeneem het met baie bloed, geweld en konsentrasiekampe, is al die minerale in die proses geannekseer.  So baie min weet dit wie ons regtig beheer met die Britse statebond.
Daar is sowat 181,5 miljoen ton se globale sout-produksie, ongeveer 5 miljoen ton word in  baie ander lande in Afrika geproduseer.    Soutproduksie-tegnieke in baie Afrika-lande suid van die Sahara is konvensioneel en in sommige gebiede primitief.
Rotsout word in sy vaste vorm ontgin, terwyl seesout geproduseer word deur seewater te verdamp  (ontsouting).   In die produksie van tafelsout word die rotssout verwerk en baie onsuiwerhede word verwyder. Baie kenners beveel pienk sout aan as een van die gesondste soute wat gebruik kan word. Die gewildheid daarvan het dit meer bekostigbaar gemaak as ander meer eksotiese soute op die mark. Gekleur deur die klei waar dit geoes word, word grys sout dikwels Keltiese Seesout genoem.
*
Rock salt is a sedimentary rock, which is classified as an evaporate. Naturally occurring rock salt is formed from the evaporation of inland seas. The rock salt contains the minerals found in that particular body of water; mostly sodium, chloride, calcium, magnesium, potassium, and sulfate.
Click to access Rock%20Salt%20Paper%20final%20052711.pdf
Rock salt (NaCl) is an ionic compound that occurs naturally as white crystals. It is extracted from the mineral form halite or evaporation of seawater. The structure of NaCl is formed by repeating the face centered cubic unit cell. It has 1:1 stoichiometry ratio of Na:Cl with a molar mass of 58.4 g/mol.
*
SOUT
Sonder sout sal die aarde totaal en al laf en onsmaaklik wees.   Elke land het sy eie unieke stelsel van soutproduksie, verspreiding en verbruike.   Angola, Botswana, Ethiopië, Ghana, Mosambiek, Namibië, Senegal, Suid-Afrika, Soedan en Tanzanië is die tien sleutelsout-produserende lande in Afrika suid van die Sahara. Die sout wat in hierdie lande geproduseer word, het 'n wye reikwydte en potensiaal om die grootste impak op gejodeerde soutbedekking in die streek te maak.   Sout was in die verlede ook as 'n betaalmiddel gebruik om handel te dryf.   En dis presies wat ons Boere ook moet doen,  aangesien sommige hooggeplaastes ons Boere net nie kan uitlos om hul besighede uit te brei nie.
SALT
Every country has own unique system of salt production, distribution and consumption. Angola, Botswana, Ethiopia, Ghana, Mozambique, Namibia, Senegal, South Africa, Sudan, and Tanzania are the ten key salt producing countries in Sub-Saharan Africa. The salt produced in these countries has a wide reach and potential to make the greatest impact on iodized salt coverage in the region.
*
*
*
*
Interesting about Coal and other products
https://www.interviewarea.com/faq/what-kind-of-charcoal-absorbs-moisture
What is the difference between activated charcoal and regular charcoal?
Activated charcoal is produced at higher temperatures than charcoal. Activate charcoal is much more porous than charcoal. Activated charcoal is much more effective in filtering material and a more effective adsorbent than charcoal. Activated charcoal is more commonly used in medicine than charcoal.
*
Unlike regular charcoal, which is a known carcinogen, activated charcoal is medicinal. It's the byproduct of slowly burnt wood, peat, or coconut shells that is treated with oxygen, a process which renders it highly porous and nonpolar, allowing it to absorb (that is, bind to, as opposed to absorb) hydrophobic toxins and odors from gases or liquids up to 1,000 times its weight.
Instead, try this: While activated charcoal might not help prevent hangovers, plenty of other foods may help: eating asparagus, in particular, can help the body break down down alcohol.
https://www.goodhousekeeping.com/health/diet-nutrition/a20706713/what-is-activated-charcoal-good-for/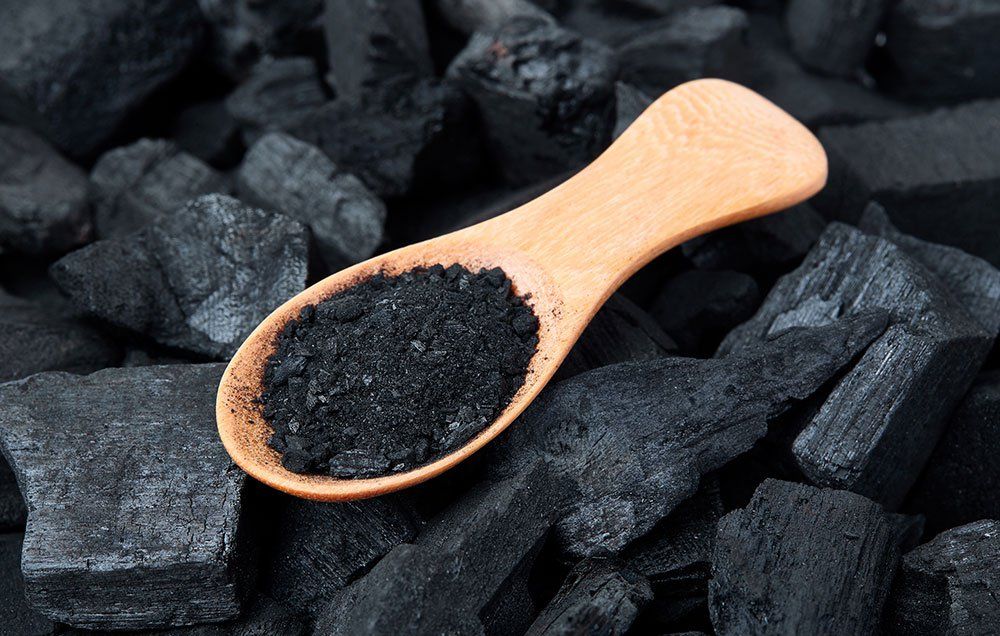 *
Charcoal also absorbs moisture from the air, making it a great choice for a DIY dehumidifier. Charcoal dehumidifiers work when placed in a smaller area, making it a great choice for a bathroom, basement, attic, or closet.
*
The most common absorbent fibre used is cotton, but other fabrics have recently been designed that are more absorbent, such as modal, micro-modal, Tencel®, and other viscose-based fibres. All of these are made from the same base material – plant cellulose – which loves water.
The reason that activated charcoal makes such a great material for water filters is that it is natural and effective at removing many toxins from the water, such as volatile organic compounds and chlorine, without the use of chemicals or stripping the water of salts and minerals.
*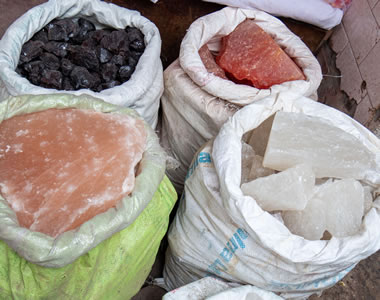 Rock salt dries out small rooms, making it perfect for closets or basements. Place a decorative piece of rock salt in a room as a natural dehumidifier. If your salt is granular, pour it into a dish or bag. Place this onto or inside another container.
Rock Salt. Rock salt is a natural hygroscopic material that not only absorbs moisture, but also stores it — similarly to dehumidifiers. However, rock salt is completely natural, non-toxic and requires absolutely no electricity. Rock salt is a crystal mined from underground and taken to a special facility.
*
Baking soda is hygroscopic and therefore allows to absorb moisture from wooden surfaces and objects. However, it's more likely to produce the best results when applied to narrow and small areas.
*
People have long used activated charcoal as a natural water filter. Just as it does in the intestines and stomach, activated charcoal can interact with and absorb a range of toxins, drugs, viruses, bacteria, fungus, and chemicals found in water.
RELATED
Diamonds/Diamante  –   Gold/Goud -MINERALS
Mineral Rights – Minerale regte