It was during September 2020 that the Tanzanian President John Pombe Magufuli spoke to his people and said the devil wanted to rule the world through coronavirus.      Speaking during a political rally in Chato Geita, Magufuli said his government did not bow to pressure to lockdowns.    He stated that many threatened us with dire consequences, they wanted us to shut down the economy so that we run away from the problem but in reality, leadership is about carrying the problems on those you lead on your shoulders that is why today we are here.   He is not the only country that decided not to close down the businesses and economy.




*


Opinion on Christianity
"They are amazed and asking themselves, why is there no lockdown in [my] country, while every country in the world has this lockdown?" said Dr. Godfrey Emanuel, pastor of the Tanzania Fellowship of Churches (TFC) and chairman of a national prayer committee.   "Praise God," Emmanuel said as he lifted his finger. "It's not a small issue but our president has answered and said we believe in God… and this corona can never stay in the blood of Jesus." Shouts of "amen" could be heard from his congregation as they broke out in applause.    Studies have shown that in previous epidemics, such as the outbreak of HIV and Ebola in Tanzania and its neighboring countries, churches and religious institutions have played a significant role in education and addressing stigma.   During the pandemic, religious leaders in Tanzania have become a bridge between the government, health officials and its citizens. On Twitter, Tanzania's Ministry of Health shared an Easter lunch it held last week in which it advised leaders to deliver health guidance, such as handwashing, to their communities.    The first death from coronavirus was recorded on March 31 in Dar es Salaam. Since then many churches in the city — the largest in Tanzania with a dense population of 6.7 million — have remained open to their congregations.
https://religionunplugged.com/news/2020/4/13/tanzanian-churches-are-both-a-hub-for-prevention-and-potential-hotspot-for-coronavirus

*
Tanzania's President John Magufuli has dismissed imported coronavirus testing kits as faulty, saying they returned positive results on samples taken from a goat and a pawpaw.   Magufuli made the remarks during an event in Chato in northwestern  Tanzania on Sunday. He said there were "technical errors" with the tests.

Corona tests – Tanzania


*
Magufuli was keen to deal with the virus on his own terms, rather than being influenced by the actions of other regional and international leaders. He styles his governance after Tanzania's first president, Mwalimu Julius Nyerere, who was always fiercely independent.   Mama Anna Abdallah, a senior minister said his no-nonsense style, focused on efficiency and results, was quickly evident. In his first year in the job he succeeded in steamrolling through the building of a long-delayed road.
>


While it is true that Tanzania as a whole is not on lockdown, this does not mean that business is going on as usual. Some smart businesses and organizations, which know the seriousness of the pandemic, did not wait for the government to call for a lockdown. Dozens of businesses and organizations have closed down already, directing their staff to work from home, and many more are expected to follow suit. In this business of staying home, the ones who will be hit hardest are the ones who make a living by staying outside: boda boda (motorcycle) riders, food vendors, and millions of others in unemployment and underemployment.   
Corruption
He purged thousands of so-called "ghost workers" – essentially non-existent employees – from the public payroll, and fired officials considered corrupt or under-performing, in public. Sometimes this was even done live on television.   And he clamped down on what he saw as extravagant spending, cancelling Independence Day celebrations for the first time in 54 years. Instead, he ordered a public clean-up, getting his own hands dirty by picking up rubbish outside State House.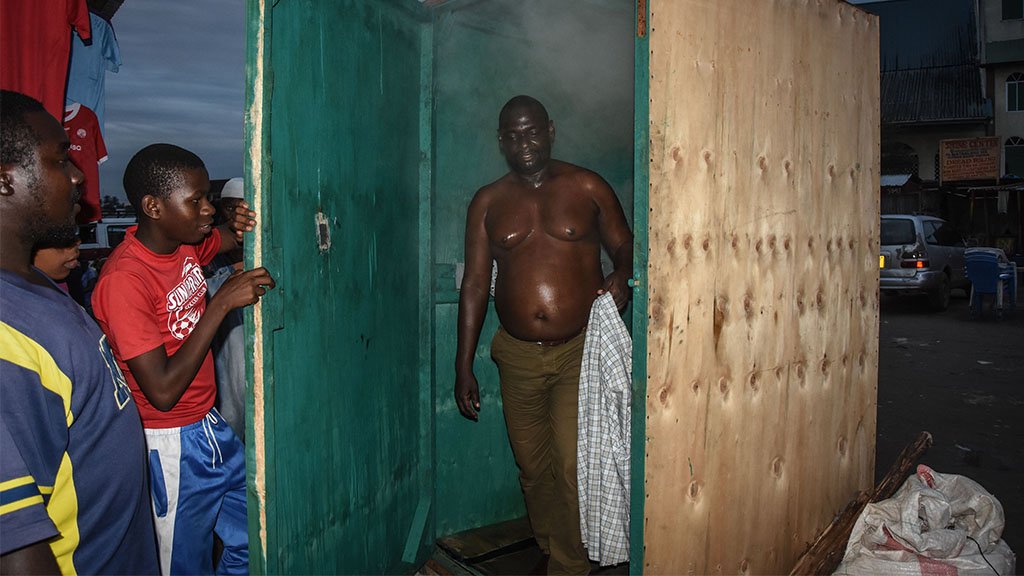 https://www.bbc.com/news/world-africa-54603689


*


President Magufuli questions Tanzania's COVID-19 numbers citing sabotage by Lab officers.
https://www.youtube.com/watch?v=dYfSqMult6c

*

Magufuli said even politicians aligned to the opposition pushed for motions to compel him to lock down the country but all that fell on dead ears.   "They sabotaged and ran away from the house but those under CCM stood firm and passed critical bills that affect the ordinary citizens," he said.     

Since the beginning of May, Tanzania has not been releasing any official figures on the extent of the outbreak that has left over 29 million people infected globally with above 925, 000 deaths.   In June Magufuli ordered reopening of schools saying the virus had been largely defeated.     Tanzania's neighbours as well as international health organisations expressed concerns that downplaying the epidemic there could adversely impact the wider region.   

Magufuli said, "That is satanic. The devil wanted to take over the world but we want to remind him that he has no chance in Tanzania".    He said if he locked down the country it would be hard for people to make a living.     And how would those depending on fishing make ends meet. How would those working earn a salary? Those that were calling on a lockdown had no wisdom," he said.      He stated that he is in a position to confirm that there has never been and there will be no lockdown and we shall continue to roll because we believe in our God who is bigger than any disease."
Magufuli said Tanzania believes in the diversity of religion and thus preventing people from gathering and worshipping would be unfair to them.    He said it was unfortunate that many governments have subjected their citizens to unnecessary conditions in the name of mitigative measures to contain the virus.    He mentioned that people have been killed for walking beyond recommended hours.   Others walk and work throughout the day with nose and mouth covered, this is really unfortunate,    .
Magufuli said under his administration, the budgetary allocations for the health sector have been increased resulting in the establishment of over three referral hospitals in the country and over  10 provincial health facilities.    He said that Tanzania has numerous challenges, that they know where they have come from, where they are and where they are headed.    They will have to face both economic and security challenges and have to sail through.   There are extra expenditures during this time for the poor and the middle-income economy.    They have established 1200 dispensaries, 487 health facilities and increased budgetary allocations to 270 billion from 31 billion".   Nobody can build an economy with a sick population and the investment key is HEALTH of everybody.
According to Worldometer, Tanzania by end of April had reported 509 positive cases with 21 deaths and 183 recoveries.
https://www.the-star.co.ke/news/2020-09-14-corona-is-satanic-has-no-chance-in-tanzania-magufuli/

*
Mag die land, besighede en sy mense geseend wees. God be with you.