Die Britse magte het nie net in Suid-Afrika helkampe gehad nie, maar daar het al baie burgers in verskeie lande onder hierdie magte deurgeloop.  Elkeen is in hul eie lande aangeval en van alles beroof.  Hulle moet sekerlik baie trots wees oor al die bloed aan hul hande.
19 January 2016
The British people suffer "historical amnesia" over the atrocities committed by their former empire, an Indian MP and author has claimed.   Former UN under-secretary general Dr Shashi Tharoor said the British education system fails to tell the real story of empire.
He said: "There's no real awareness of the atrocities, of the fact that Britain financed its Industrial Revolution and its prosperity from the depredations of empire, the fact that Britain came to one of the richest countries in the world in the 18th century and reduced it, after two centuries of plunder, to one of the poorest."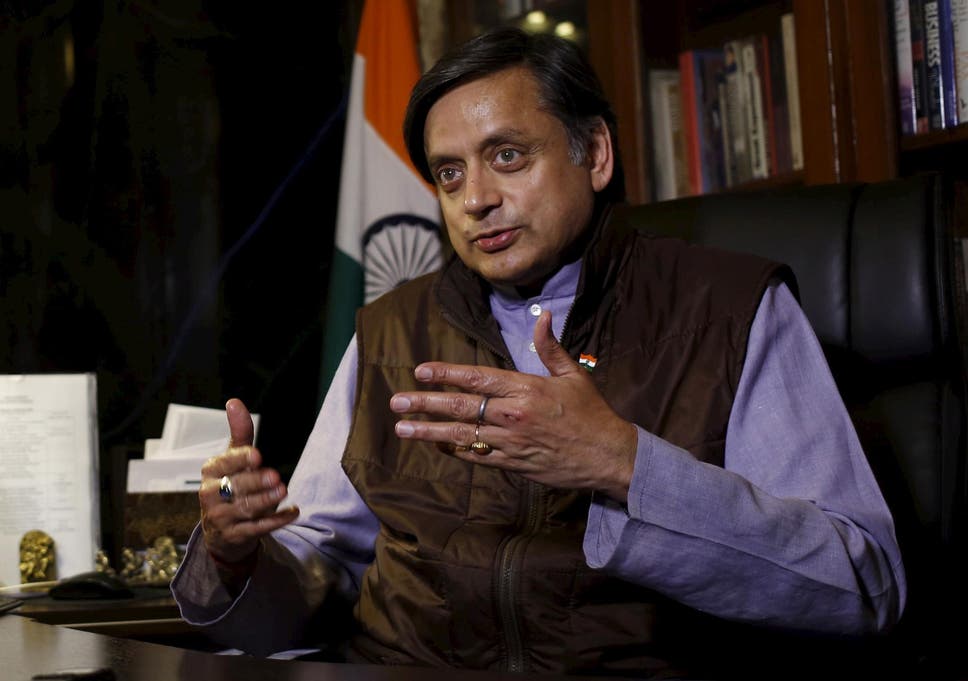 READ MORE ABOUT DR THAROOR
Britons suffer "historical amnesia" over the atrocities and plunder committed by their empire, Indian MP and author Shashi Tharoor has said.
A previous YouGov poll found the British public are generally proud of the British Empire and its colonial past.   YouGov found 44 per cent were proud of Britain's history of colonialism, while 21 per cent regretted it happened.   The same poll also found 43 per cent believed the British Empire was a good thing, while 19 per cent said it was bad and 25 per cent said it was neither good nor bad.
At its height in 1922, the British empire governed a fifth of the world's population and a quarter of the world's total land area.
Although proponents of Empire say it brought various economic developments to parts of the world it controlled, critics point to massacres, famines and the use of concentration camps by the British Empire.
1. Boer concentration camp
During the Second Boer War (1899-1902), the British rounded up around a sixth of the Boer population – mainly women and children – and detained them in camps, which were overcrowded and prone to outbreaks of disease, with scant food rations.
Of the 107,000 people interned in the camps, 27,927 Boers died, along with an unknown number of black Africans.
(more Boer people died – 34000++)
2. Amritsar massacre
When peaceful protesters defied a government order and demonstrated against British colonial rule in Amritsar, India, on 13 April 1919, they were blocked inside the walled Jallianwala Gardens and fired upon by Gurkha soldiers.
The soldiers, under the orders of Brigadier Reginald Dyer, kept firing until they ran out of ammunition, killing between 379 and 1,000 protesters and injuring another 1,100 within 10 minutes.
Brigadier Dyer was later lauded a hero by the British public, who raised £26,000 for him as a thank you.
3. Partitioning of India
In 1947, Cyril Radcliffe was tasked with drawing the border between India and the newly created state of Pakistan over the course of a single lunch.
After Cyril Radcliffe split the subcontinent along religious lines, uprooting over 10 million people, Hindus in Pakistan and Muslims in India were forced to escape their homes as the situation quickly descended into violence.
Some estimates suggest up to one million people lost their lives in sectarian killings.
4. Mau Mau Uprising
Thousands of elderly Kenyans, who claim British colonial forces mistreated, raped and tortured them during the Mau Mau Uprising (1951-1960), have launched a £200m damages claim against the UK Government.
Members of the Kikuyu tribe were detained in camps, since described as "Britain's gulags" or concentration camps, where they allege they were systematically tortured and suffered serious sexual assault.
Estimates of the deaths vary widely: historian David Anderson estimates there were 20,000, whereas Caroline Elkins believes up to 100,000 could have died.
5. Famines in India
Between 12 and 29 million Indians died of starvation while it was under the control of the British Empire, as millions of tons of wheat were exported to Britain as famine raged in India.
In 1943, up to four million Bengalis starved to death when Winston Churchill diverted food to British soldiers and countries such as Greece while a deadly famine swept through Bengal.
Talking about the Bengal famine in 1943, Churchill said: "I hate Indians. They are a beastly people with a beastly religion. The famine was their own fault for breeding like rabbits."
~
THE VANE CHANGES 1901-1902
THE RAPACITY of the British Army aided by the South African Constabulary was now in full spate and even Milner deplored its activities. Kitchener 's excoriating policy, designed to deprive the guerillas of support, supplies and domestic comfort, entailed the collection in 'Cattle Preservation Stations' or 'Protection Camps' of everything on four feet. These concentrations were also intended to supply remounts, transport oxen and slaughter stock; but, on land I grazed flat, they died in thousands of starvation and disease.
Writing from Johannesburg before his departure, Milner confided in Fiddes: 'I am very anxious about the stock question;  but I can assure you that the difficulty which we have here, great as it is, is small compared with the colossal disaster which threatens us in the Orange River Colony unless we can either induce the Military to temper their zeal for capturing cattle and sheep with a little discretion, or else push out our Constabulary posts so fast as to increase enormously the area of protected grazing before the winter.'
Kitchener invited an equally 'colossal disaster' with the 'Protection Camps' (later known as Refugee or Concentration Camps) wished upon him by Botha for the dispossessed human inhabitants. The despoliation countrywide of human and natural resources was approaching completion. In 1901, the ultimate disaster appeared.
Wide though the waste and disorganisation, the South African scene presented prospects for opportunists. The rag, tag and bobtail joined the Constabulary or became civil  inspectors of one sort or another. Some of the burghers joined the 'National Scouts' and were reviled by their  countrymen.
Some of their women became prostitutes in Pretoria, Theiler several times noted.   Many men of all nations made fortunes out of supplying produce and commodities of all kinds.   Some, of better intent, struggled to restore the livestock industry. Joseph Baynes, a progressive Natal farmer, specially imported cattle from Queensland, Australia at the end of 1900 because they were supposed to be free of Redwater. Most of them died after infecting his own cattle with Lung Sickness.
The Natal Government tried the same experiment with similar result.   Baynes was undaunted and early in 1901 , built his first dipping tank, using a difficult formula from Queensland successfully to protect his cattle against ticks. Hutcheon was sent to England in June 1901 by the Cape Government to buy stud stock and thence to the United States to study agricultural departments and veterinary laboratories, J. D. Borthwick taking charge of his department. Farmers who could produce any kind of food or fodder did well. Over all the dismaying scene hung the magic word 'reconstruction'. Milner was going to England to arrange its reality.
(follow more)
1901-1902 The British control
Slaughter of Cavalry horses was compelled by Lord Roberts' drive to capture  Bloemfontein. Over-loaded, exhausted and starving, they were  beyond the point of recovery and were shot by the Army – in this instance at Winburg in the Orange
Free State, 1 ,500 cavalry mounts being killed.
Hoe vergelyk ons geweld, terrorisme en terreur wat ons ouers deurgemaak het – met selfbeskikking moet ons ook onder hierdie rooi vlag uitkom  – onafhanklike soewereine gebiede.