*
Positioned at one of the world's deep sea ports, RBCT in Richards Bay, Kwazulu-Natal, is able to handle large ships and subsequent large volumes. As such, it has gained a reputation for operating efficiently and reliably. The 276 hectare site currently boasts a quay 2.2 kilometres long with six berths and four ship loaders. Currently, the terminal has a storage capacity of 8.2 million tons of coal and is serviced by seven stacker reclaimers, two stackers and a reclaimer.
*
Durban –  Richards Bay harbours
SA exports-inports  –  In- en uitvoere
*
*
*
Exxaro Resources can't fully exploit booming global coal prices because rail disruptions are curbing more than half its potential exports of the fuel.      European coal prices surged to a record on Wednesday as Russia squeezes natural gas shipments following its invasion of Ukraine, boosting demand for the most polluting fossil fuel to help prevent blackouts.
Exxaro and other South African coal exporters can't fully benefit from that bonanza because the rail operations of state-owned Transnet have been hit by vandalism, sabotage and a shortage of locomotives.
Those challenges mean Transnet has been struggling to deliver coal from mines concentrated in Mpumalanga province to the continent's largest coal export facility, Richards Bay Coal Terminal.
In the first half of this year, Exxaro said it shipped just 2.5 million tons of coal to RBCT, down from 4.1 million tons a year earlier and well below its annual capacity to export 12 million tons.      RBCT increased its capacity to 91 million tons a year, but rail bottlenecks have resulted in its annual exports dropping since 2017. That decline could extend to a fifth year, according to Swanepoel, who estimates that 55 million to 60 million tons of the fuel will be shipped from the facility in 2022.    Last year, it the terminal only managed 58.7 million tons.
https://www.moneyweb.co.za/news/companies-and-deals/exxaro-says-rail-snags-hobble-coal-exports/
*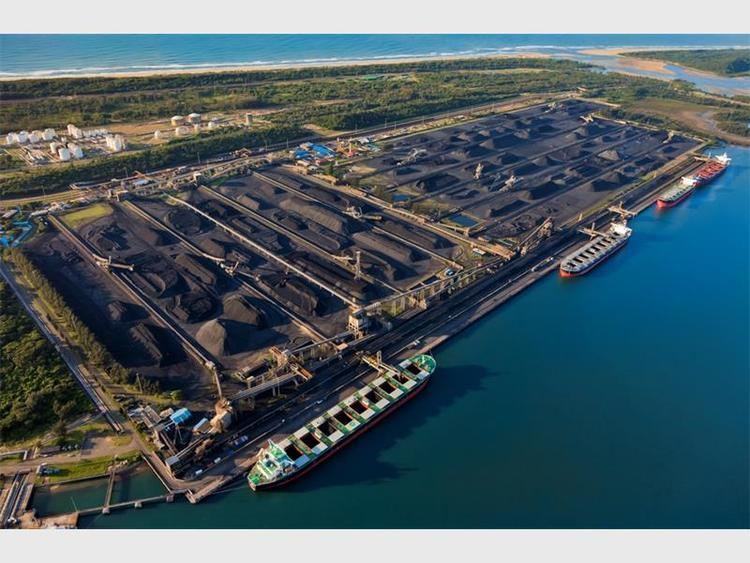 https://alchetron.com/Richards-Bay-Coal-Terminal
*
Richards Bay Coal Terminal (RBCT) is the largest coal export terminal in Africa. It has an impressive capacity of 91 million tonnes per year and is responsible for providing coal to major economies across the world. It is situated in Richards Bay Port, which is home to more than 320,000 people. In addition to its busy seaport, the Port of Richards Bay is home to an aluminium smelters and a fertilizer plant.
Oizom offered 3 units of Odosense and 1 unit of Polludrone Smart to the Richards Bay Terminal. It was the need of the hour to adopt a comprehensive air quality monitoring system that could detect odour and other air pollutants in the Coal Terminal. Both Odosense and Polludrone are compact solutions for monitoring odour, hazardous gaseous levels, temperature, UV light, humidity, and every other parameter for monitoring the Air Quality Index. They come equipped with a robust body, data accurate features, and a wide range of communication protocols to choose from so that the authorities can be immediately notified of any discrepancy in the air quality.

https://oizom.com/case-study/odour-and-air-quality-monitoring-in-richards-bay-coal-terminal/