*
The tailings dam has come under past scrutiny for its environmental impacts and potential stability. It officially closed in 1969 but had operated for decades as an open pit mine after its discovery in the late 1800s, according to a 2013 biodiversity assessment prepared for Jagersfontein Developments Ltd. The firm bought the mine site in 2010. 
*
Use damages in and around the community of Charlesville in Jagersfontein are extensive and have negatively impacted the community, was said in a CoGTA statement.   Flooding from the dam failure, which began about 6 a.m., had stopped by late afternoon. Search and rescue efforts continued, with the South African Police Service and other agencies offering aid. The National Disaster Management Centre was activated to help coordinate the response.   Full investigation will follow.
https://africatimes.com/2022/09/11/sa-diamond-mine-dam-fails-fatal-deluge-hits-charlesville/
*
The Stargems Group, made a statement about the collapse of a dam containing mining waste in South Africa that triggered heavy flooding and resulted in three people dying  and property being damaged.  About nine houses were swept away and 20 damaged when the reservoir wall at the abandoned Jagersfontein mine.   The mine formerly owned by De Beers Plc, was shut in the 1970s.     De Beers ceased operations at Jagersfontein in 1971 and sold the operation, along with its associated liabilities, in 2010, the company said in an emailed statement.
https://www.news24.com/fin24/companies/jagersfontein-disaster-dubai-based-owner-says-survey-showed-dam-was-safe-secure-20220912?dicbo=v2-f3dec320a02cc8f3605551ae8a98c83f
https://www.news24.com/fin24/companies/mine-flood-disaster-free-state-dumps-still-belong-to-de-beers-says-dmre-20220911?dicbo=v2-cfdcb5f745b0be81cc97e73a744ded6a
*
Mine was sold by Anglo De Beers to a Black Economic Empowerment Company Superkolong Consortium in 2010.
https://www.kossyderrickent.com/2022/09/dam-wall-mine-flood-mine-was-sold-by.html

*

Google Earth images from 2005, 2010, 2017, & 2021. of the #Jagersfontein tailings dam. In 2005 & 2010, top of the dam is relatively dry. After 2017, significant expansion of footprint, looks doubled, and with the clearly visible increased wetness, an accident was imminent!!

https://twitter.com/watershare/status/1569778364742762496

https://twitter.com/Richard_Spoor/status/1569918368735711232

https://twitter.com/thesuboyy_nba/status/1569922594157068289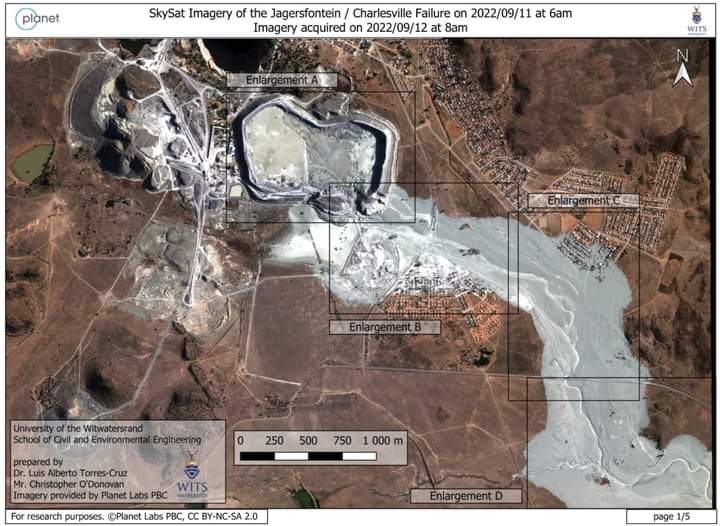 *
The Superkolong Consortium, headed up by Sonop Diamond Mining and Superkolong, has subsequently teamed up with Johann Rupert's Luxembourg-listed Reinet Investments to form Jagersfontein Developments, under which name the mining effects are currently operated.
*
A Reinet statement issued here confirmed that the project cost was estimated at R967 million, with Reinet having provided loans of R540 million up to 30 September to finance the acquisition of the tailings and the process plant. Limited processing operations began in July 2011 and should reach full capacity by December 2011.  Reinet has also invested in a company which has acquired assets and assumed liabilities pertaining to mining rights and related activities to source diamonds on another property in South Africa. 
Miningmx reported in May that Rupert had teamed up with independent miners Chris Potgieter and Chris Kimber to recover diamonds from surface dumps at Jagersfontein.  Reinet said it was committed to invest a further R262 million in the projects.
De Beers and Rupert in tailings venture
*
12 September 2022 stated that according to a report by Bloomberg News, Johan Rupert's Reinet Investments sold its stake in the Jagersfontein diamond mine and tailings facilities to Stargems Group, a Dubai-based diamond trading company.    Reinet Investments was a lead shareholder in the Jagersfontein diamond property until April this year. It had owned the asset since 2011. Rupert said at the time the investment "should be seen in conjunction with bigger investments that have already been concluded in other hard assets and hedging deals."
Jagersfontein mine owner Stargems says tailings facility was"safe and secure"
*
Stargems is spread across the globe in Antwerp, Mumbai, Dubai, Johannesburg and Hong Kong.
https://www.stargemsgroup.com/our-story
Stargems group is an international diamond company founded in 1981 by Mr. Shailesh Javeri.
https://gss.debeersgroup.com/customer-directory/star-gems-pty-ltd
De Beers Group is committed to working with its diamond-producing country partners to help them meet their economic and social objectives. Global Sightholder Sales, therefore, also sells rough diamonds for 'beneficiation' purposes in Botswana, Canada, Namibia and South Africa. To comply with national and provincial government agreements, unaggregated supply from Canada and Namibia is sold by Global Sightholder Sales and Namibia Diamond Trading Company, respectively.
https://gss.debeersgroup.com/about-us
*

ZUMA AND MAGASHULE
Jaggersfontein: The Zuma and Magashule connection.


*

Kon dit voorkom gewees het, en wie is nalatig gewees?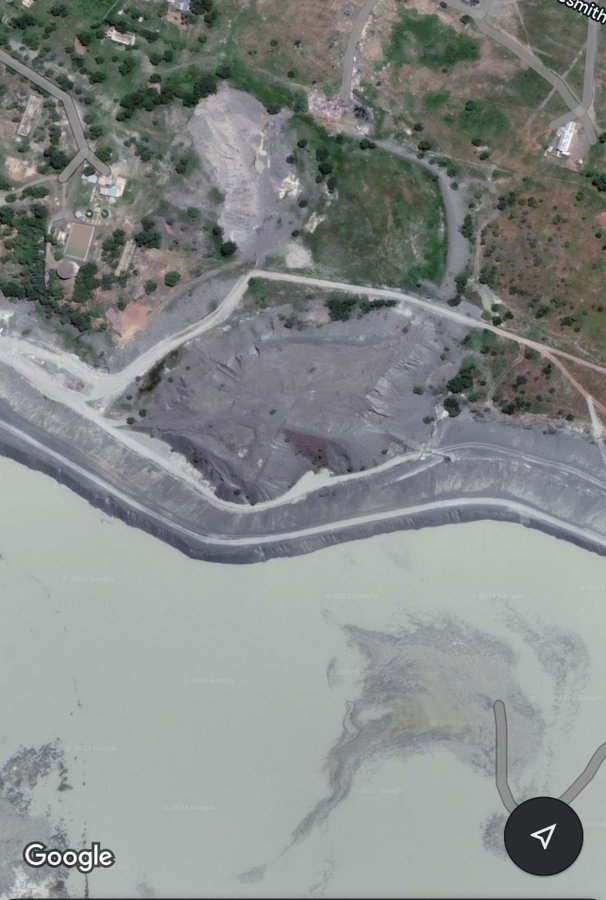 Wat help dit as daar kommissies, ondersoeke en verslae is wat deur verskillende regeringsinstansies vereis en gedoen is, en dit wat daarin staan, word nooit uitgevoer nie.    Heelwat korrupsie word ontbloot, maar wat gebeur daarna en hoeveel van die gesteelde geld is al ooit teruggevind.

Oor Jagersfontein.  Feite is, dit was toe al 'n probleem.   Meer as 10 jaar gelede was daar uitgespel wat fout is, ondersoeke was gedoen en ook gemeld van die probleem met die Jagersfontein  'slikdam', wat ook dodelike afvalstowwe kan bevat.   Wat het daardie eienaars en regering gedoen om dit te herstel of die ramp wat in 2022 plaasgevind het, te voorkom?   In die tyd wat daardie damwal die probleme begin gee het, toe al moes daardie eienaars dit herstel of verwyder het.
Nadat die ramp nou in 2022 plaasgevind het, honderde persone sonder inkomste of selfs 'n dak oor hul kop sit, slinger die regering en andere verwyte rond dat die myn daarvoor moet verantwoordelik wees.   

*
Wie se Verantwoordelikheid is dit eintlik?   Wie was nalatig met hierdie slikdam?   Wie is in beheer van die land, minerale, gesondheid, water en besoedeling?   

Nie net die huidige eienaars nie.   Al sit hulle in Dubai of op 'n ander planeet, moes hulle hul vergewis het van die slikdam se fisiese toestand en nie net vertrou het op 'n verslag nie.  

Nou kring al daardie gevaarlike afvalstowwe in drinkwater en voedselkettings.
Enige myn, selfs groot maatskappye en industrieë is onderworpe aan die regeringsvereistes wat nagekom moet word.  Indien dit nie nagekom word nie, is dit eerstens die regering wat verantwoordelik gehou moet word en ook in die tweede instansie die myn en direkteure.   
Die wat destyds in beheer was van die myn en afvalstowwe.  Nou beland al hierdie gemors en dodelike afvalstowwe in die strome, riviere, damme wat uiteindelik miljoene huishoudings, boere en ander gebruikers gaan beïnvloed.
Indien 'n brug nie veilig is vir publieke vervoer of treine nie, kan dit nie gebruik word totdat dit voldoen aan alle vereistes.   Nie aan swart bemagtiging vereistes nie, maar wetgewing.