Daar is en word al vir jare hewige onregte teenoor veral minderjariges en kinders gepleeg deur veral bekendes en hooggeplaastes.   Hierdie kinders en sommige vandag volwassenes, wat so misbruik is, het soveel pyn en lyding ervaar dat dit menslik gesproke onmoontlik is om ooit te herstel.   Hoe herstel enige persoon 'n lewe waar daar soveel letsels is?    'n Hool waarna hierdie kinders en jong mense gesmag het om te ontsnap.   'n Wrede grootmenswêreld wat hierdie kinders nooit sal begryp of verstaan nie.   Nie eers volwassenes verstaan dit nie.   Hierdie is maar net  'n druppeltjie in die emmers bloed wat oor kontinente strek en eendag sal uitroep.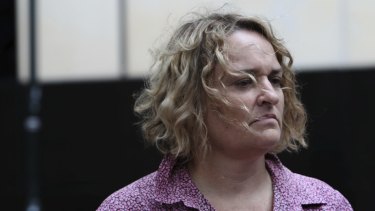 *


https://lovinglifetv.com/the-big-guy-reflects-how-conflicted-the-justice-system-is-globally/
A while back, Fiona Barnett shared her experiences with CIA child trafficking, ritual abuse and mind control.
Fiona Barnett




VIDEOS

27 August 2020
Fiona Barnett Candy Girl Documentary Part 1 of 2

*
Fiona Barnett Candy Girl Documentary Part 2 of 2

https://www.youtube.com/watch?v=hp4MtqJefN0




*
More than any other child sex abuse victim in Australia, the testimony of now 51-year old Fiona Barnett serves as the most comprehensive indictment against the international crime cabal – bar none. Though the pedo-establishment has raked her over the coals, desperately attempting to smear her credibility and integrity, she singlehandedly exposes the integrated global trafficking network, typically run by the CIA, MI6, Mossad and Australia's National Security Council (NSC) agency.

Fiona Barnett's extensive research and firsthand knowledge since the early 1970s, masterfully integrating various interlocking intel agencies, has never even been remotely debunked, despite her naming three Australian prime minister pedophile ring members, as well as US President Richard Nixon and Nixon's famously revered Christian imposter, the Rev. Billy Graham, as among her illustrious child raping perpetrators.
In actuality, Evangelist Billy Graham was a longtime celebrated Luciferian 33rd degree Freemason child rapist who died at 99-years old in February 2018. Fiona Barnett is not the only alleged child sex victim of Billy Graham. Kathleen Sullivan, another credible MK Ultra survivor and author of Unshackled: A Story of Mind Control, also disclosed that the Rev. Billy Graham, a descendant of Illuminati crypto-Jew Jacob Frank, raped Kathleen as a child. Among Kathleen's other infamous perps are Epstein handler Ghislaine Maxwell's superspy daddy Robert Maxwell and Illuminati kingpins Henry Kissinger and President George H.W. Bush. Also recall from Book 2, Chapter 4, UK octogenarian rock star Cliff Richard at a 1985 rally of the Billy Graham Crusade in Sheffield, was accused of sexual assault by a minor under 16. Diabolical, lingering bad habits of fellow holy rollers who aren't what they seem are virtually impossible to break.
Another case in point is Mother Teresa. Canonized religious figures typically touted as saints and holy men throughout the modern era in particular, have in fact been used for the nefarious agenda to spread wickedness and deception across the globe in the false name of Godliness, goodness and spirituality. That's simply the world we've been living in and it's up to each of us to discern the truth for ourselves.
The New World Order's One World Government, One World Religion and One World Economy have long sought subversive infiltration from all the Illuminati Satanic secret societies, be they Jesuits, Malta Knights or Freemasonry (See Book 1). The bloodline dynasty overlords and their selected puppet class elite are cloaked in the nexus of secret societies.

In her first 35-pages of her 2019 online exposé Eyes Wide Open, Fiona covers remarkable ground connecting the pedophilic dots within the singular, intra-connected US, British, Australian and Israeli child sex abuse network. She fills in the pieces on how Black Nobility bloodline families, beginning with the Dutch East India Company, thoroughly chronicled in the major bombshell of 1978's Dope, Inc., and links the powerful ruling drug dynasty families still controlling today's global drug smuggling trade. But she also presents compelling evidence how, in more recent decades, the same international criminal cabal also took over the world's most financially lucrative, fastest growing organized crime network of sex trafficking of humans and innocent children. To this day, this same international Luciferian death cult running the world has long profited from drug, arms, organ and human/child trafficking. In New South Wales (NSW), Australia, Fiona and many other victims have been regularly sex trafficked along the Sydney-Wollongong-Bathurst-Canberra corridor.
All senior politicians are pedophiles because that is how they are controlled.

https://live.christianity.expert/pedo-50
/ https://pedoempire.org/chapter-50-book-5-chapter-11-australia-where-the-globalized-satanic-pedophilia-network-thrives-like-no-other/#_edn28
WATCH THE VIDEOS AT:
LOVINGLIFETV DOT COM


*

Epstein – "properties" and- Pedophile island