Rajnikant Devidas Shroff, also known as Rajju Shroff is an Indian businessperson and billionaire, who is the founder and chairman and UPL Limited.  Rajju Shroff is the founder of BSE-listed crop protection company UPL. After its $4.2 billion acquisition of Arysta LifeSciences in 2018, UPL became one of the top agrochemical  companies in the world. UPL's product range includes insecticides, fungicides and seeds.  This company was started in 1969 to produce red phosphorus for industrial chemicals.
*

DA also wants some answers on the fire at UPL.
The sittings on Tuesday and on Wednesday will consider oversight committee reports on the unrest and public violence in the two provinces last month, while Thursday's sitting will focus on various portfolio committee reports.
The DA eThekwini councillor Rory Macpherson said on Sunday that the party had written to Joint Operations Committee chairperson Sabelo Ngcobo regarding the impact caused by the United Phosphorus Limited (UPL) warehouse fire, as a result of the continued limiting of information regarding the disaster.
The committee is made up of the Department of the Environment, Forestry and Fisheries, the provincial Department of Economic Development, Tourism and Environmental Affairs, the Department of Water and Sanitation, eThekwini Municipality and Ezemvelo KZN Wildlife.
He said they believed that the public had a right to see the dated original manifesto which listed the UPL chemicals and pesticides that were stored and what water tests were called for, along with the original test results after the fire.
He said it further begged belief that UPL was directed to conduct its own sampling test as to what levels of toxins entered the lagoon and ocean, and that no governmental or independent authority did their own sampling.
Meanwhile, Greenpeace Africa volunteer Desiree Laverne said UPL's history was tainted with negligence. "They had a history of pollution accidents, environmental violations, illegal dumping of toxic waste, and even workers' deaths. They have been fined for operating without valid authorisation in the past. They are just another company interested in putting profit over people, and they need to be dealt with as such."

https://www.iol.co.za/dailynews/news/kwazulu-natal/da-wants-answers-on-upl-warehouse-fire-from-committee-42c35b34-72bd-4bf7-90a5-e9223856242f


*

A Health Crisis
The United Phosphorus Limited (UPL) warehouse in KwaZulu-Natal burned for nine days during the period of civil unrest in that province, spilling hazardous chemical waste into the surrounding water systems. The damage to aquatic life, the the threat to the health of nearby communities, is likely to linger for years. The gutted UPL warehouse in Cornubia oozed a cocktail of more than 1,600 chemicals into the Mhlanga tributary, contaminating the Umhlanga estuary on its way out to the beach.

https://www.businessinsider.co.za/upl-durban-water-polluted-with-toxic-chemicals-during-unrest-2021-8

*
*
*
*

UPL ( United Phosphorus Limited )
Rajju Shroff is the founder of BSE-listed crop protection company UPL.
After its $4.2 billion acquisition of Arysta LifeSciences in 2018, UPL became one of the top agrochemical companies in the world.
UPL's product range includes insecticides, fungicides and seeds.
Shroff's older son Jai is the company's chief executive officer and vice chairman.
Shroff is opposing the government's proposal to ban 27 pesticides used on cotton and grape plants.
https://www.forbes.com/profile/rajju-shroff/?sh=4b7b85591b56

*

Sandra Shroff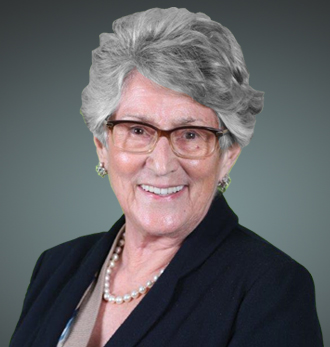 Mrs. Sandra Shroff, is the Vice Chairman of UPL. She is also at the helm of Enviro Technology Limited and Bharuch Enviro Infrastructure Limited as Director.
Apart from the growth of her company which is her top priority, she has been closely associated with ICMA (now known as ICC), FICCI, Assochem and CHEMEXCIL. Instrumental in resolving the problems faced by the chemical industry throughout India, over the last three decades she has been a major contributor to the rapid industrial growth at Ankleshwar and Vapi.
Mrs. Shroff's social contribution is at par with her contribution to the growth of the Indian Chemical industry. Actively promoting social infrastructure such as hospitals and schools, she is renowned for the establishment of institutions that are ranked among the best in South Gujarat. As a Trustee of the GnyanDham Vapi Charitable Trust, the Ankleshwar Industrial Development Society, Sandraben Nursing College and the Ankleshwar Rotary Educational Society, she spearheads their various social upliftment projects.
Their story:
https://www.upl-ltd.com/our-story

OpenAG
https://www.upl-ltd.com/our-story/open-ag

*

There are various unanswered questions after arson attack at Durban pesticide warehouse, toxic air cloud and environment pollution.   The place is the Indian multinational group was set up in 1969 as United Phosphorus Limited (UPL) by chemist Rajju Shroff and now boasts that it is the fifth biggest agrochemical company in the world (after Bayer, Dupont, Syngenta and BASF) with annual revenue of $5.04-billion.   

People described it – A fireball went through the roof in front of those living in the area. The building was completely destroyed. It looks like Hiroshima inside there now.  Dangerous and toxic for the people, animals and environment (rivers and lagoon).  
Thousands of Durban residents woke to the overpowering stench of burning chemicals almost a week ago, when arsonists and looters set fire to a massive warehouse containing toxic pesticides and chemical products owned by the Mumbai-based chemicals giant UPL.
Some of the chemicals include 2,4-D, glyphosate, paraquat, chlorophenoxy, triclopyr butoxy ethyl esters, atrazine, carbofuran, cyanamide and chlorpyrifos .
Residents of neighbouring suburbs including Umhlanga, La Lucia, Cornubia, Durban North, Prestondale and Glen Anil also raised concern that the company and city authorities failed to issue any health warnings until at least five days after the fire began. Even then, the precise nature of the pollution had not been disclosed.

https://www.dailymaverick.co.za/article/2021-07-19-unanswered-questions-after-arson-attack-at-durban-pesticide-warehouse-and-toxic-air-cloud/

*



https://simplywall.st/stocks/in/materials/nse-upl/upl-shares/news/does-upl-nseupl-have-a-healthy-balance-sheet
*

Business Insider on 26 July stated that the unrest, which took place in parts of KwaZulu-Natal and parts Gauteng, was sparked by protests against the arrest of former president Jacob Zuma's for contempt of court. More than two weeks ago, South Africa was rocked by widespread looting and rioting, resulting in the deaths of more than 300 people – at least 200 shopping centres were ravaged and 11 warehouses plundered. Calm was eventually restored after seven days, but questions have been raised about why law enforcement could not quell the destruction timeously.

The first failure was a lack of urgency to the emerging crisis on the part of the authorities. Public Order Policing units, trained and equipped to act in situations of unlawful crowd activity, were slow in controlling the situation says Gareth Newham, head of the Justice and Violence Prevention Programme at the Institute for Security Studies.
The police were not only slow, but also seemed to not know how to get a grip with the crisis.
"From what we witnessed, the police also lacked a contingency plan to deal with such large-scale and widespread incidence of public violence and looting," says Newham.
"From our experience during 2008, when we had the sudden outburst of xenophobic violence, which quickly spread throughout large parts of the country, one would have expected the formulation [of]… a contingency plan, should something similar happen in future. If such a plan exists, we have not seen its implementation during [the recent] violence and looting," he adds.
The SAPS should have not only deployed quicker, they should have also targeted the main instigators.
Following the Marikana massacre, police and security forces should have first cast their attention on the core conspirators behind the insurrection before the unrest gained momentum, according to David Bruce, an independent researcher and former member of the Marikana Panel of Experts report for police reform.
"They should've have focused on the core conspirators and aimed to arrest them on potential charges of treason, depending on the quality of intelligence that they might have had," he says.
The police also needed to protect soft targets such as truck drivers, some of whom had their trucks torched." By the time flare-ups came up, we did not see a plan in place. Police didn't appear to have a plan to protect soft targets.

https://www.businessinsider.co.za/unrest-sa-how-police-operations-should-have-unfolded-according-to-these-experts-2021-7