It is claimed that "trial data" are extremely poor about Ivermectin, but whether this is really the case one will not really know, as medical doctors overseas in different countries have been doing various trials for some time now that worked on the sick and ill people. There is even less data available on vaccines that will hold substances for us after a year or two, or how it will affect our different health or services in each country. The same questions can then be asked, why are there still trials and not real vaccines?   Recent vaccines arrive here in South Africa, within 2 months expiry date on. Millions are spent on vaccines that are also just a pit that grabs money.      It is time to compare apples with apples.   Both Ivermectin and vaccines will have an affect on lives, but vaccines are also only a few months old, while it is not the case with Ivermectin.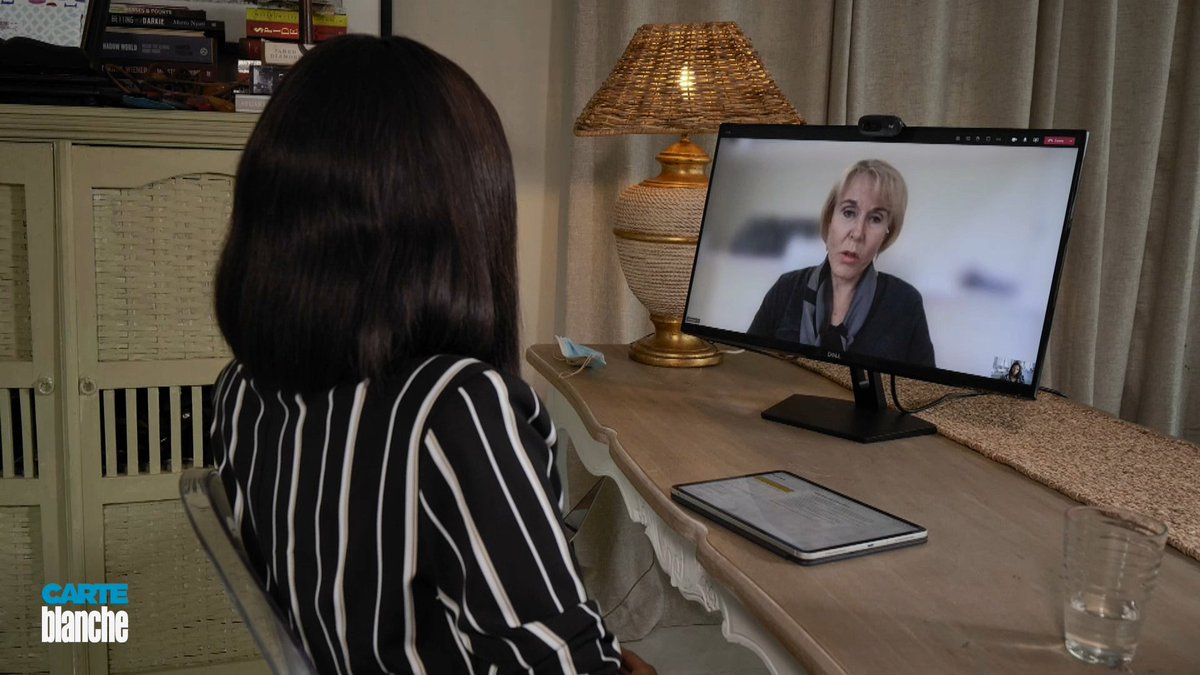 *

Safety of Ivermectin

WHO's Dr. Maria Van Kerkhove: Ivermectin 'Has Shown Promising Results in Some Trials'
https://trialsitenews.com/whos-dr-maria-van-kerkhove-ivermectin-has-shown-promising-results-in-some-trials/

A February 4 press release from Merck is raising yet more questions about why research money is not going to ivermectin and why this seemingly effective drug is so underutilized, even in North American research. In the statement Merck, one of America's great pharmaceutical companies and manufacturer of the Stromectol/Mectizan branded versions of ivermectin, claims that: 1) there is no evidence that ivermectin works for COVID-19, and 2) there is a "concerning lack of safety data in the majority of studies," suggesting that the drug may be unsafe.
5 February 2021
The Front Line COVID-19 Critical Care Alliance (FLCCC), led by Drs. Paul E. Marik  and Pierre Kory, was the first group to take on the growing number of ivermectin studies targeting COVID-19. The FLCCC meta-analysis was followed by two comparable efforts in the United Kingdom—one by Dr. Andrew Hill, affiliated with the University of Liverpool and the other by Dr. Tess Lawrie  with The evidence-based Medicine Consultancy Ltd. The Merck press release completely and utterly conflicts with these meta-analyses and over 50 studies conducted worldwide. 
https://trialsitenews.com/merck-challenges-safety-validity-of-all-ivermectin-studies-for-covid-19-despite-having-donated-billions-of-doses-to-less-developed-world-to-fight-parasites-accumulating-positive-data/
*

How Ivermectin Helps Against SARS-COV-2
https://www.youtube.com/watch?v=JEO7Adv3tVI


The requirement that animals be used in research and testing in order to protect humans was formalized in the Nuremberg Code and subsequent national and international laws, codes, and declarations.
https://bmcmedethics.biomedcentral.com/articles/10.1186/1472-6939-13-16

*
60 years
https://www.who.int/bulletin/volumes/85/8/07-045443/en/


*
*
*

If any medical doctor want to use a so-called vaccine, that is still on trial, why is there not the same procedure as with Ivermectin – ie. to apply to use a "vaccine" that is only on trial basis?  And if something went wrong who will be responsible to the harm done to any patient?   

The body briefed Parliament's Portfolio Committee on Health on the use of the anti-parasitic drug. The Chief Executive Officer of SAHPRA, Boitumelo Semete, has repeated that there is insufficient data to approve the drug for use in humans.   The drug has been used elsewhere in the world to treat the virus, during small clinical trials.  Earlier this week, lobby group, AfriForum obtained an order from the High Court in Johannesburg that doctors may administer the drug in case of emergency, without waiting for the SAHPRA's approval.
https://www.sabcnews.com/sabcnews/sahpra-has-processed-10-applications-for-ivermectin-use-in-covid-19-treatment/
*

VARIOUS VIDEOS

A group of South African doctors has launched an urgent court application. They're seeking easier access to ivermectin. Dr Naseeba Kathrada from the I can make a difference organisation, speaks more on this.
https://www.youtube.com/watch?v=ynpkOg4JRdM

*
Ivermectin
https://www.youtube.com/watch?v=BsXnEI9JoUM&feature=emb_logo

*

Public is using Ivermectin
https://www.youtube.com/watch?v=rmJcUF_Mrog
*


Opinion –  DOCTORS DO NOT WANT TO APPLY TO USE IVERMECTIN

SAHPRA says it does not have enough data to say if Ivermectin can save lives.   The South African Health Products Regulatory Authority (SAHPRA) says it has processed 10 applications for the use of Ivermectin for the treatment of COVID-19.
https://www.sabcnews.com/sabcnews/sahpra-has-processed-10-applications-for-ivermectin-use-in-covid-19-treatment/


TRIALS ARE NOT VACCINES – IT IS SCIENTIFIC EXPERIMENTS

OPINIONS

It was also said that our Society is unlikely to return to normal until "well into next year", one of the world's leading scientists has warned.   Prof Helen Rees said "first generation" vaccines may become less effective against new variants of coronavirus.   The "new normal" brought about by the coronavirus pandemic is likely to be here for quite some time, with a change not likely until well into 2022, a leading scientist has said.   Professor Helen Rees, who is a member of the World Health Organisation's (WHO) emergency committee for Covid-19, said measures such as wearing face masks and social distancing will have to continue.

A top women's health scientist clinician has warned pregnant women that the risk-benefit of Covid-19 immunisation for them is "still under evaluation".    This leaves pregnant women, especially healthcare workers, between a rock and a hard place because the onus is on them to choose whether to be immunised.  
One of the country's top medical researchers Professor Helen Rees says in a worst-case scenario, current Covid-19 vaccines could be ineffective against variants detected across the globe – including the one found in South Africa.

http://www.wrhi.ac.za/media/wits-in-news


*

OPINIE

Dit kom voor dat wetenskaplikes in Suid-Afrika, nie baie moeite doen of werklik uit hul pad gaan om Ivermectin te laat goedkeur nie, terwyl ander lande dit reeds heelwat aanwend en groot suksesse behaal daarmee.   

Dit is onseker hoeveel  proewe is reeds afsonderlik op al die ander entstowwe gedoen is, aangesien alles steeds proewe is.  Wat geen waarborge bied nie – net mooi niks.    Wat is die langdurige impak op ons lewens na 'n eerste of twee enstof behandeling?   Hoe gaan dit na 'n jaar wees of selfs minder as die "waarborg" verval het?   

Daar word beweer "proefdata" is uiters swak oor ivermektien, maar of dit werklik so is sal mens nie weet nie, aangesien dokters oorsee in verskillende lande al geruime tyd hiermee besig is.     Daar is nog minder data beskikbaar wat enstowwe vir ons na 'n jaar of twee gaan inhou, of hoe gaan dit ons verskillende gesondhede of dienste raak in elke land.

Dieselfde vrae kan dan gevra word, hoekom dan steeds proewe en nie ware entstowwe nie?    Onlangse entstowwe kom hier aan en binne 2 maande sal dit verval.   Miljoene word uitgegee op entstowwe wat ook net 'n put is wat geld gryp. 

Hoe swak is al die wetenskaplike toetse  van entstowwe aan die gang sedert daar begin is met die "vervaardiging" daarvan versus die Ivermektien produk wat al vir etlike jare in gebruik is, en selfs vir SARS aangewend was?  Daar is heelwat data beskikbaar oor Ivermektien.  Dit geld ook vir ander verwante medikasie wat saam gebruik word en wat ook suksesvol is.

Waar is al die wetenskaplike bewyse dat entstowwe geslaagd is, eers op diere en dan op mense.    Hoekom word die mense in wetenskaplike eksperimente gebruik, dis nie net oneties nie, maar skend menseregte.  Dit bestaan nie dat daar 100% dekking vir mense is wat nie nodig het om ooit weer 'n masker te dra, afstand te behou en al hierdie tipe van dinge, soos hande was, wat ook soms gifstowwe bevat wat nadeling is vir ons gesondheid.    Sover is al die entstowwe wat half in die publiek se keel afgewurg word, ook nie 100% bevredigend vir mensegebruik getoets nie, dan sou dit nie PROEWE (trials) gewees het nie, maar besliste entstowwe met 100% genesing. 

Daar is geen enstof wat 100% akkuraat is nie en nog minder enige waarborge bied, aangesien daar steeds maskers gedra word na toediening, sowel state gaan steeds toe wees, daar moet steeds afstande gehou word en steeds hande gewas word met stowwe wat ook nadeling is vir mense gebruik?   Daar is geen waarborge dat enstowwe vir hierdie virus of enige ander soortgelyke virusse of enige verkoues, wat genesend is bied nie.

Mens vind dit vreemd dat daar heelwat mediese dokters wêreldwyd, daagliks met siek pasiënte te doen het en Ivermectin as basis, saam ander middels aanwend en persone absoluut 100% genees met siektestoestande en al.   Waarom kan dieselfde protokol nie in Suid-Afrika gehandhaaf word nie?   Mense se gesondheid is belangriker as entstowwe wat nie werk nie.

Of is dit eerder 'n geval dat hierdie persone of wetenskaplikes by SAHPRA nie 'n beter gesondheid vir ons publiek gee en dit makliker maak vir dokters en mediese personeel/ hospitale nie. 

Dit kom voor of Ivermectin soos 'n straf is vir SAHPRA om nie dit aan die gewone publiek te gee om totaal en al te genees nie, maar hul fokus is eerder op entstowwe en soos onlangs gesien, waarvan die vervaldatum 31 Maart 2021 is. 

Wie is SAHPRA regtig en meng hul in met wat die Grondwet van Suid-Afrika vir ons almal bied, naamlik veiligheid,  'n beter gesondheid vir almal en dat wetenskaplike toetse nie op ons afgedwing word nie, dis 'n gruwelike menseregte skending. 

Daar is tog al miljoene mense wat die middel gebruik het vir rivierblindheid en skurfte van vel / luise, ens.   Wat het van die dokters en Afriforum geword wat daarop aangedring het dat Ivermektien gebruik moet word en hoekom moet dit deur 'n handjievol by SAHPRA gestop word om nie gesond te word nie?   

Dit is duidelik dat ons as mense as die wetenskaplikes se proefkonyne gebruik word om hul studies wêreldwyd te "wettig".    Vir hulle en selfs die wat die entstowwe vervaardig, is daar geen saak of daar newe effekte is wat 100% nadelig is nie, want die wat dit vervaardig word nie verantwoordelik gehou as daar enige skade is met newe effekte nie.   Wie sorg vir al hierdie proefkonyne wat heelwat ernstige siektestoestande ontwikkel het na "inenting"?   Proefkonyne het ook 'n reg tot gesonde lewe. 

Beskou hulle dit ook as sameswerings indien daar negatiwiteit is rondom die gebruik van entstowwe, veral as daar negatiwiteit heers

Weer eens, daar is honderde medici oorsee wat Ivermektien aanwend vir die heling en verbetering van siektestoestande en veral die "virus", maar dit word verwerp dat daar te min data beskikbaar is.    En hoe vergelyk die data van entstowwe teenoor Ivermektien se 30-40 jaar of die laaste paar jaar wat dit aangewend is vir Covid-19 en ook vir Sars?

Hoekom 'n medikasie stop wat wêreldwyd mense genees en hoop gee.