Dis dalk vreemde name en lyk net so vir enige leek wat nie kennis daarvan het nie. Dis nuwe "middels" wat in verskillende lande geregistreer is – China Duitsland, Japan en ander, wat veral vir sekere siektestoestande help – Ivermectin is deel daarvan. Inteendeel dit word vir dekades vir heelwat siektestoestande in Afrika gebruik en wat dus "voorkomend en genesend" is in die geval van die virus in Afrika lande. Ivermectin word al vir baie lank gebruik, vir menslike (sedert 1987) sowel dierlike gebruike – is voorkomend en genesend.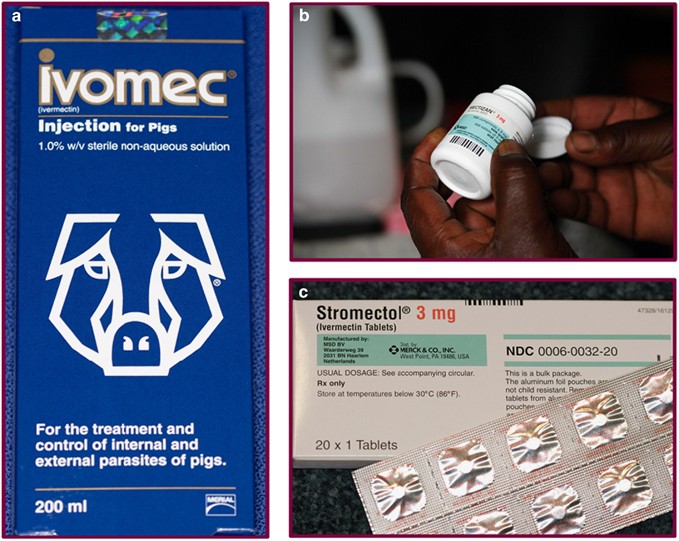 *

Regdeur kontinente is en word daar al vir geruime tyd toetse gedoen, dis ook so aangeteken en wyd gepubliseer. Natuurlik het baie min inligting ons in Suid-Afrika, bereik en wonder hoekom?

Daar was selfs 'n konferensie (FLCCC) in Desember 2020 gehou hieroor en beroep gedoen is op Ivermectin beskikbaar te maak.

Die misdaad wat so hoog is, geld wat gesteel word,  alewige toesprake oor beperkinge oor grendeltyd, niemand mag snags rondbeweeg nie, besighede wat toemaak en werkers wat geen inkomste het nie.    Hongerte wat miljoene in die gesig staar word eenvoudig doodgegooi met enstof-beloftes en wat geen waarborge bied nie.

Ironies word daar word slegs gefokus op die verskillende entstowwe, wat ook geen 100% waarborge bied nie terwyl daar ander medikasies is wat die siektestoestande totaal en al onder beheer kon gebring het en selfs genees het.

En WIE baat by al die "getalle" wat " positief " is  – hoeveel is onwettige immigrante wat instroom wat reeds siek is of hoeveel is regtig positief?  Is dit moontlik omdat Ivermectin produkte wat aanbeveel word saam ander vitamines, wat heelwat goedkoper is vir die armes om te gebruik en reeds lankal geskik is vir menslike gebruik en genees?   Of is daar ook 'n verskuilde agenda agter die "entstowwe"?  (Events 201 …   ens ).


*

Brand name: STROMECTOL (Generic name Ivermectin) is available in 3-mg tablets containing the following inactive ingredients: microcrystalline cellulose, pregelatinized starch, magnesium stearate, butylated hydroxyanisole, and citric acid powder (anhydrous).
*
The treatment for onchocerciasis is Ivermectin (brand name Mectizan®). Unlike previous treatments, which had serious – sometimes fatal – side effects, ivermectin is safe and can be used on a wide scale. It is also a very effective treatment, and has single-handedly transformed the lives of millions of people suffering from onchocerciasis since its introduction in 1987.
Ivermectin kills the larval Onchocerca volvulus worms – microfilariae – that live in the subcutaneous tissue of an infected person. It is believed to paralyse or kill the microfilariae gradually, so avoiding the intense inflammatory responses induced when they die naturally. Treatment with ivermectin relieves intense skin itching and halts the progression towards blindness.
In 1987, the manufacturer of Ivermectin – Merck & Co., Inc. – declared that it would donate ivermectin free of charge for as long as is needed. This unprecedented donation is administered through the Mectizan Donation Program, which works with ministries of health and other partners to distribute the drug.
https://www.who.int/apoc/cdti/ivermectin/en/
*
The active ingredient in IVOMEC, Ivermectin, is a member of the macrocyclic-lactone class of endectocide dewormers.   Effective dewormer trusted by cattle producers for more than 35 years.
Top reasons to use IVOMEC Pour-On:
1) Excellent mange and lice control
It offers up to 56 days of control of biting and sucking lice.4
2) Broad-spectrum control
It reliably controls 33 species and stages of internal and external parasites including lice and mange sucking lice.5
3) Improves cattle performance
When left untreated, parasites suppress appetite, reduce feed intake and negatively impact the animal's immune system. Using IVOMEC brand products can enhance your profitability by controlling these damaging parasites.
Dosage Information
The product is formulated only for external application to beef and dairy cattle. The dose rate is 1 mL/10 kg (22 pounds) of body weight. The product should be applied topically along the backline in a narrow strip extending from the withers to the tailhead.
https://www.bi-vetmedica.com/species/cattle/products/ivomec.html
*
STROMECTOL (Ivermectin) is a semisynthetic, anthelmintic agent for oral administration. Ivermectin is derived from the avermectins, a class of highly active broad-spectrum, anti-parasitic agents isolated from the fermentation products of Streptomyces avermitilis. Ivermectin is a mixture containing at least 90% 5-O demethyl-22,23-dihydroavermectin A1a and less than 10% 5-O-demethyl-25-de(1-methylpropyl)-22,23-dihydro-25-(1-methylethyl)avermectin A1a, generally referred to as 22,23-dihydroavermectin B1a and B1b, or H2B1a and H2B1b, respectively. The respective empirical formulas are C48H74O14 and C47H72O14, with molecular weights of 875.10 and 861.07, respectively. The structural formulas are:
STROMECTOL (ivermectin) is indicated for the treatment of the following infections:
Strongyloidiasis of the intestinal tract. STROMECTOL (ivermectin) is indicated for the treatment of intestinal (i.e., nondisseminated) strongyloidiasis due to the nematode parasite Strongyloides stercoralis.
This indication is based on clinical studies of both comparative and open-label designs, in which 64-100% of infected patients were cured following a single 200-mcg/kg dose of ivermectin. (See CLINICAL PHARMACOLOGY, Clinical Studies.)
Onchocerciasis. STROMECTOL (ivermectin) is indicated for the treatment of onchocerciasis due to the nematode parasite Onchocerca volvulus.
This indication is based on randomized, double-blind, placebo-controlled and comparative studies conducted in 1427 patients in onchocerciasis-endemic areas of West Africa. The comparative studies used diethylcarbamazine citrate (DEC-C).
NOTE: STROMECTOL (ivermectin) has no activity against adult Onchocerca volvulus parasites. The adult parasites reside in subcutaneous nodules which are infrequently palpable. Surgical excision of these nodules (nodulectomy) may be considered in the management of patients with onchocerciasis, since this procedure will eliminate the microfilariae-producing adult parasites.
Geriatric Use
Clinical studies of STROMECTOL (ivermectin) did not include sufficient numbers of subjects aged 65 and over to determine whether they respond differently from younger subjects. Other reported clinical experience has not identified differences in responses between the elderly and younger patients. In general, treatment of an elderly patient should be cautious, reflecting the greater frequency of decreased hepatic, renal, or cardiac function, and of concomitant disease or other drug therapy.
Strongyloidiasis in Immunocompromised Hosts
In immunocompromised (including HIV-infected) patients being treated for intestinal strongyloidiasis, repeated courses of therapy may be required. Adequate and well-controlled clinical studies have not been conducted in such patients to determine the optimal dosing regimen. Several treatments, i.e., at 2-week intervals, may be required, and cure may not be achievable. Control of extra-intestinal strongyloidiasis in these patients is difficult, and suppressive therapy, i.e., once per month, may be helpful.
Microbiology
Ivermectin is a member of the avermectin class of broad-spectrum antiparasitic agents which have a unique mode of action. Compounds of the class bind selectively and with high affinity to glutamate-gated chloride ion channels which occur in invertebrate nerve and muscle cells. This leads to an increase in the permeability of the cell membrane to chloride ions with hyperpolarization of the nerve or muscle cell, resulting in paralysis and death of the parasite. Compounds of this class may also interact with other ligand-gated chloride channels, such as those gated by the neurotransmitter gamma-aminobutyric acid (GABA).
The selective activity of compounds of this class is attributable to the facts that some mammals do not have glutamate-gated chloride channels and that the avermectins have a low affinity for mammalian ligand-gated chloride channels. In addition, ivermectin does not readily cross the blood-brain barrier in humans.
Ivermectin is active against various life-cycle stages of many but not all nematodes. It is active against the tissue microfilariae of Onchocerca volvulus but not against the adult form. Its activity against Strongyloides stercoralis is limited to the intestinal stages.
https://www.rxlist.com/stromectol-drug.htm#dosage
https://www.rxlist.com/stromectol-drug.htm#side_effects
https://www.rxlist.com/stromectol-drug.htm#medguide
https://www.rxlist.com/stromectol-drug.htm#overdosage


*


READ ALSO:



Ivermectin – Japan – Satoshi Ōmura
Zinc – Ivermectin – Doxycycline – virus