Former President Nelson Mandela's daughter Zindzi Mandela took to Twitter a few days back, saying she was heartbroken about what happened to her mother and many others under FW de Klerk's watch during apartheid.   Refer to the Sona 2020 debate on 13 February 2020.   De Klerk was labelled an apartheid apologist by the Economic Freedom Fighters (EFF) following a recent interview he did with the SABC.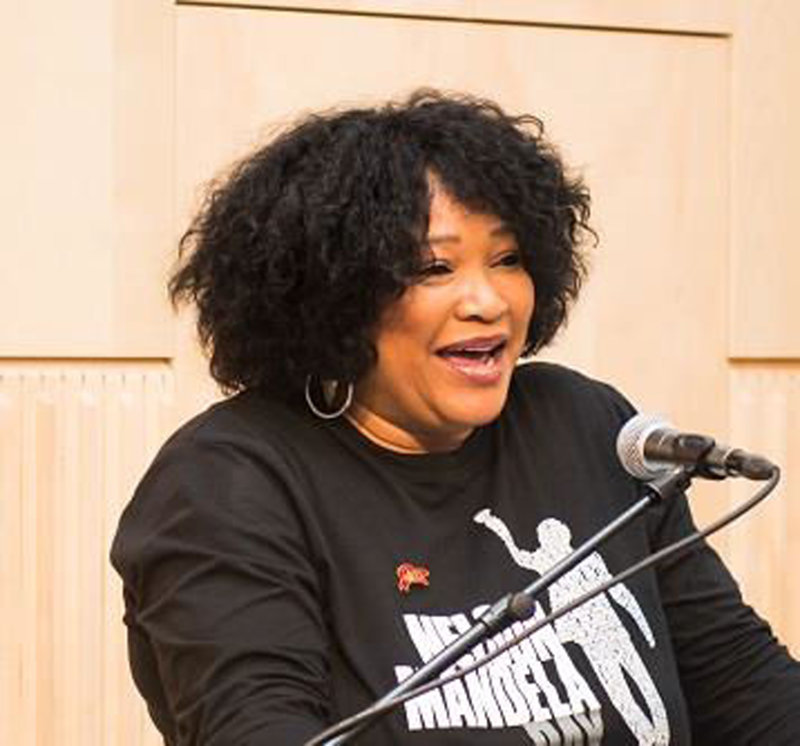 *
Mandela se dogter, Zindzi Mandela, het  op Twitter gesê sy is hartverskeurend oor wat met haar ma en vele ander onder FW de Klerk se toesig tydens apartheid gebeur het.   Nou na 26 jaar, word daar ook nie vertel waarom hulle so hanteer is deur polisie nie en hoeveel weet regtig hoekom sy in hegtenis geneem was.
Enige land wat blootgestel is aan terreur en sabotasie sal drastiese stappe neem om dit stop te sit.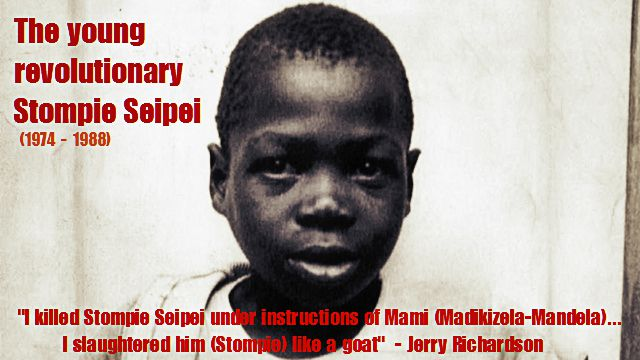 *
Verwys na die Sona 2020-debat op 13 Februarie 2020.    De Klerk is deur die Economic Freedom Fighters (EFF) bestempel as 'n apologeet vir apartheid deur 'n onlangse onderhoud wat hy met die SAUK gevoer het.   Natuurlik weet ons teen hierdie tyd het hy  sy storie verander.  'n Skip vaar nie altyd noord nie, al lyk dit noord.
*
The United Nations (UN) proclaimed that apartheid was a crime against humanity. However, during that interview with the public broadcaster De Klerk said he did not fully agree with the UN's statement.
"I am not justifying apartheid in any way whatsoever… I profusely apologised for that but there is a difference between calling something a crime – genocide is a crime – apartheid cannot be [a crime against humanity]. More people died because of black-on-black violence than because of apartheid," De Klerk told the SABC.
Zindzi Mandela tweeted a photo of her mother Winnie Madikizela Mandela being handled by white police officers during apartheid.
She said according to De Klerk's interview, he justified this.
"As a loyal and dedicated member of @MYANC [ANC] I am heartbroken this happened to my mother and many others under De Klerk's watch. According to his interview, he justified this, therefore saying that my mother and others deserved this aggression. What do we stand for?"
https://ewn.co.za/2020/02/14/heartbroken-zindzi-mandela-hits-out-at-de-klerk-justification-for-apartheid
*
"unbanning of ANC and SACP" (FW de Klerk)
Sunday 2nd February 2020 marks thirty years since the announcement of the unbanning of political parties and the release of former President Nelson Mandela. Former President FW de Klerk made the announcement on this day in 1990. Our reporter Manelisi Dubase is at our Sea Point studios, in Cape Town, and he is with former President FW de Klerk to talk about his announcement of the unbanning of the ANC, the SACP and other liberation movements 30 years ago.

*
In the same time as the sabotage, there were those black on violence and also outside our borders.
BLACK ON BLACK – what is the anc members then, that created the hell camps, and also other black on black violence during the so-called apartheid?
How many blacks were killed in the quatro camps/hell camps of the ANC – black on black violence, torture and killings
ANC – Quatro camps
*
EFF's Vuyani Pambo orders President Ramaphosa to sit down
https://www.youtube.com/watch?v=BCOqoOGlpHc
*
13 February 2020 – 2020 PARLIAMENT (POINT OF ORDER) – EFF
"MURDERER IN PARLIAMENT"
https://www.youtube.com/watch?v=FjMf5u_Lvjo&feature=emb_logo

*
EFF outside parliament
13 February 2020 – EFF briefs media, promises to disrupt Parliament until Gordhan goes
***
Corruption and collection of money from the poor , mostly pensioners..
Who stole this mank empty?    Find out –  there are more background and corruption about the bank.   Same happened with the Gupta sages.   In this case it was mostly old peoples  and pensioners money.   The youngsters do not like to work for their own money, it is easier to grab and steal pensioners money that work hard in the past for salaries, without any protest actions.    They kill for a cell phone.
*
In an open letter, the Vhavenda monarch denies doing wrong but says he will pay back the money if it's proven he received it gratuitously.    Venda King Mphephu-Ramabulana has offered to pay back the money he received from VBS Bank but provided a condition – he will pay it back only if the money is "shown to have been proceeds of the illegalities in the report".   The monarch was accused of having received R17.7 million "gratuitously" from VBS Bank in the damning report The Great Bank Heist commissioned by Treasury and released last week.
*
Involvement of municipalities in the VBS saga