Russia was placed 41st out of 50 countries with the highest levels of persecutions faced by Christians, according to the group's 2019 World Watch List published.   China is 27th on the list, Nigeria 12th.
Hoeveel van die moorde wat vandag in Suid-Afrika plaasvind is as gevolg van geloof en spesifieke Christelike geloof?   Interessant die tipe gedrag wat in China ook plaasvind is ook te bespeur in die oud Rhodesia, waar van Noord-Koreane gebruik gemaak is vir opleiding waar swartes so uitvermoor is.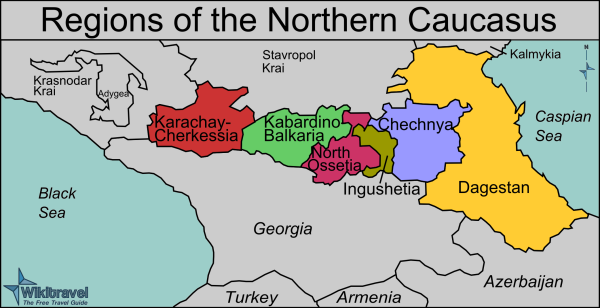 *
Daar is verskillende artikels in die media wat geplaas word asook wetgewing wat onderteken is in veral Rusland , wat deel vorm van BRICS.  Rusland was ook voor 1994 betrokke met ons grens oorlog en het ANC lede opgelei in Rusland….
"Though radical Islam is largely to blame for Russia's poor standing in how Christians are treated within its borders, the Russian legislation is unfairly applied to non-Russian Orthodox Christians as new laws and restrictions are constantly being imposed," it said.   The last time Russia landed on the list was in 2011, according to Open Doors.
.
MORE INFORMATION …
Open Doors, a group that tracks the persecution of Christians around the world, said 245 million Christians face mistreatment this year — 30 million more than last year.
*
Die paddas in die warm pot water – #Bolshevism – #Bolsjevisme #Kommunisme –
foto's is bewys – en daar is baie meer.    Remember the "frog" in hot water of Ramaphosa?    Learn more about the frog story from the communists … watch the history about "training" and photos.
*
It is not too much to say that the Russian Revolution made South African Marxism possible. There were Marxists in South Africa before the Russian Revolution, and Marxist organizations. But there was nothing that could have been recognized as specifically South African Marxism.  By the time of the revolution, there was a Marxist organization with a national presence, called the International Socialist League (ISL). It had structures in Cape Town, Johannesburg and Durban. It had emerged from a split from the South African Labour Party (SALP) in 1915, motivated by the SALP's support of Britain in World War I.
Liberalisme and Marxism in SA – #bolshevism
*
Moyo was detained, beaten with clubs and forced to abuse other prisoners as Robert Mugabe's soldiers embarked on an orgy of killing that left an estimated 20,000 dead in just two years.  The massacres occurred in the early 1980s but for decades were discussed only in hushed voices.

Massacres – Gukurahundi Zimbabwe
*
From January 1983, a campaign of terror was waged against the Ndebele people in Matabeleland in western Zimbabwe. The so-called Gukurahundi massacres remain the darkest period in the country's post-independence history, when more than 20,000 civilians were killed by Robert Mugabe's feared Fifth Brigade.
.
Once again, Nigeria saw the highest number of Christians killed for their faith, with
approximately 3,731 killed in the reporting period of this year's World Watch List.  The situation in Asia continues to escalate, as China climbs the World Watch List from 43 to
27 and India enters the top ten for the first time in the history of the World Watch List.  e since 2011, Russia enters the World Watch List.

The situation for Christians living in Russia has worsened, particularly in the Chechnya and Dagestan regions of the country. Levels of violence, which were previously relatively low (2/17),49 have increased (5/17). Five Orthodox Christian women were killed and five other Christians were injured in a church in Kizlyar, Dagestan, when it was attacked by a gunman thought to be linked to radical Islam.  Seven Christians were also killed in a church attack in Chechnya in May 2018.51 Islamic State has claimed responsibility.

https://www.opendoorsuk.org/persecution/resources/wwl-advocacy-report-2019.pdf

*

Open Doors estimated that, in the 50 countries on its list alone, 245 million Christians in the world experience high levels of persecution. This represents one in nine Christians globally and a 14 percent increase in that number of people from last year's report.

North Korea retains its infamous place on top of this list, followed closely by Afghanistan, where radical Islam is an extreme danger to Christians. In fact, of the top 10 nations on the list, Islamist oppression is the primary cause of persecution in seven of them.

Entering the top 10 list for the first time is India, the world's most populous democratic nation. The WWL states, "Since the current ruling party took power in 2014, attacks have increased, and Hindu radicals believe they can attack Christians with no consequences…. The view of the nationalists is that to be Indian is to be Hindu, so any other faith—including Christianity—is considered non-Indian."

China, the most populous nation in the world, also jumped higher from No. 43 to No. 27 in the report. This comes as the Chinese president is working to "Sinicize" religions in the nation to make them ultimately loyal to the Communist Party. Notably, during last year's State Department Ministerial to Advance Religious Freedom, the U.S. and other nations issued a special statement calling attention to allegations that Chinese officials "torture, physically abuse, arbitrarily arrest, detain, sentence to prison, or harass adherents of both registered and unregistered religious groups for activities related to their religious beliefs and peaceful practices."

Russia's appearance on the WWL is its first since 2011. Open Doors cites oppression in Muslim dominated regions of the country, but also growing state suspicion of evangelical Christians and others, as evidenced by the trajectory of legislation like Russia's infamous anti-missionary law in 2016.

http://nrb.org/news-room/articles/ft/report-documents-rising-persecution-christians-china-india-and-russia/
>
Geopende deure se navorsing beraam dat in die 50 lande op sy lys ongeveer 245 miljoen Christene in die wêreld hoë vlakke van vervolging ervaar.   Dit kan slegs beraam word aangesien daar nie werklike sensus gedoen word nie.     Dit verteenwoordig een uit nege Christene wêreldwyd en 'n toename van 14 persent in die aantal mense teenoor die vorige jaarverslag.
Noord-Korea behou sy berugte plek bo-aan hierdie lys, gevolg deur noukeurig deur Afghanistan, waar radikale Islam 'n uiterste gevaar vir Christene is.   In werklikheid, uit die top tien lande op die lys, is Islamitiese onderdrukking die belangrikste oorsaak van vervolging by sewe van hulle.
Indië, die wêreld se mees bevolkte demokratiese nasie, is die eerste keer in die top-10-lys. Die WWL sê:    'Sedert die huidige regerende party in 2014 die mag oorgeneem het, het die aanvalle toegeneem, en Hindoe-radikale glo dat hulle Christene kan aanval sonder gevolge …   Die nasionaliste se mening is dat dit 'n Hindoe is om Indiër te wees, dus word enige ander geloof – ook die Christendom – as nie-Indiër beskou. '
China, die mees bevolkte nasie ter wêreld, het ook hoër gespring met vervolging van nr. 43 tot nr. 27 in die verslag.  Dit kom daarop neer dat die Chinese president daaraan werk om godsdienste in die land te "manipuleer" om hulle uiteindelik lojaal teenoor die Kommunistiese Party te maak.
In die afgelope ministeriële ministerie van godsdiensvryheid het die VSA en ander lande gedurende verlede jaar se minister van Buitelandse Sake 'n spesiale verklaring uitgereik waarin aandag gegee is aan die bewerings dat Chinese amptenare "marteling, liggaamlike mishandeling, arbitrêre arrestasie, aanhouding, tronkstraf of teister aanhangers van albei geregistreerde en ongeregistreerde godsdienstige groepe vir aktiwiteite wat verband hou met hul geloofsoortuigings en vreedsame praktyke. "
Rusland se verskyning op die WWL is die eerste sedert 2011. Geopende Deure noem onderdrukking in Moslem-gedomineerde streke van die land, maar groei ook staatsverdagte teen evangeliese Christene en ander gelowe, soos blyk uit die trajek van wetgewing soos die berugte anti-sendingwet in Rusland in 2016.
Die "kommunistiese gordyn" het kwansuis gesak, maar dit was myns insiens net 'n vals vlaggie om besighede te lok – media het ook na China bv. uitgebrei.   Dit is nog steeds in die agterkop hoekom sou 'n land(e) wat "bekeer" is van kommunisme, steeds deel wees van BRICS lande, groot ooreenkomste aangaan veral in die tydperk met Zuma en sy kaders.      Hulle sou ook nog kernkrag kom oprig het.   FOUT – en daar is reeds geskryf oor hierdie ooreenkomste.  En al die kommunistiese opleiding van mandela, mbeki en vele ander, ons huidige regeringsamptenare op ministersvlak, spreek vanself.
>

LEGISLATION   PUTIN : RUSSIA

On July 7, 2016, Russian President Vladimir Putin signed into law a package of amendments with the declared purpose of countering terrorism and ensuring public safety. These amendments, known as the Yarovaya law, which went into effect July 20, present a number of severe restrictions to religious freedom, essentially banning preaching, praying, proselytizing, and disseminating religious materials outside of officially-designated locations.

As of July 20th, ordinary Russian citizens and foreigners living in Russia face enormous fines for sharing their beliefs, even if they do so in their own homes.

This represents a new level of repression of free speech and civil society in post-Soviet Russia. As tracked by the Pew Research Center, government restrictions on religion in Russia have been on the increase in recent years, propelling Russia into the top bracket of religious freedom violators. Now, by imposing restrictions on what religious individuals may say, even in the confines of their own homes, Russia joins the ranks of countries like Vietnam, which similarly bans the sharing of religious beliefs outside of religious facilities. As Mikhail Odintsov, who until recently was responsible for the protection of religious rights in the Russian Federal Ombudsman's office, noted: "In religious policy, we are drawing close to the norms of the Soviet Union."

The July legislation (known colloquially as the "Yarovaya law," after one of its sponsors, Irina Yarovaya) was styled as a series of amendments to the anti-extremism law. The religion provisions were introduced five days before the second reading and adopted without public input, despite widespread public protest. Although labeled as an anti-extremism law, it can be best understood as part of the ongoing crackdown on civil society in Russia. Recent years have seen increasingly restrictive amendments to Russia's non-profit organizations and religion laws, as well as pretextual and extra-legal attempts to shut down minority religious organizations, NGOs, and journalists critical of the government. Under current extremism laws, for example, the Jehovah's Witnesses have already had members prosecuted, religious material banned and held at the border, and have been threatened with liquidation. While violence from religious extremists and others is a real concern in Russia, as elsewhere, "extremism" has been a handy label for targeting unpopular groups that pose no threat of violence to the state, such as Russian Orthodox Old Believers and followers of the Turkish theologian Said Nursi.

The increasing repression of civil society combines with widespread fears of predatory foreign religions to make a toxic mix. Since the fall of the Soviet Union, some in Russia have expressed concern about the perception of well-funded foreigners coming in to build their congregations at the expense of Russian Orthodoxy, weakened by the Soviet system. After 70 years of religious persecution and religions being co-opted by the state, this is perhaps understandable. Protecting Russian Orthodoxy, however, has come to be perceived as being aligned with national strategic interests. In 2000, a Russian federal policy statement on national security stated that "[e]nsuring the national security of the Russian Federation also includes the protection of its . . . spiritual and moral heritage" and "includes opposing the negative influence of foreign religious organizations and missionaries."

The Yarovaya law stretches the concept of extremism and conflates it with "national security" protections from proselyting. It is extensive–banning most forms of missionary activity, including the sharing of beliefs in private residences.

Missionary activity, defined as "activity of a religious association aimed at disseminating information about its doctrine [including online information sharing] among individuals who are not participants," can only now be carried out by individuals carrying authorization from their religious association and proof of their organization's registration.

Authorized representatives may only engage in missionary activities on church property, and the religious activity must be in the region that has registered the religious organization or group. Proselyting in residential areas is specifically forbidden, as are attempts to circumvent the law by converting residential premises to non-residential ones for religious use. Individuals who violate the law are subject to fines from 5,000 to 50,000 rubles (up to six weeks' worth of an average salary, or US $780). Organizations are liable for violations of their members and can be fined from 100,000 to 1,000,000 rubles and liquidated. Foreign missionaries are also restricted: they can only be invited into the country by a religious organization, with whom they must have a contract, and representative offices of foreign religious organizations (foreign religions that have not obtained local or national registration) cannot engage in missionary activity.

Parts of the law are vaguely worded and it is unclear how it will be interpreted. The law includes broad bans of all missionary activity that is aimed at "violation of public safety and public order; extremist activity, coercion into destroying the family," "damaging morals," and "motivation of individuals to refuse to fulfil civic duties established by law." Such broad categories leave it impossible for individuals to determine if they are complying. "Refusing to fulfil civic duties," for example, was a catchall used in the Soviet era to jail religious dissidents.

Ambiguities abound. Is it illegal missionary work if the "missionary" does not belong to a registered religious organization? What activities are "church services" or "religious ordinances and ceremonies" (that are permitted in homes) and when do those activities become illegal "missionary work"?

Several individuals in various regions have already been prosecuted under the law, and the precedents suggest that the law will be interpreted broadly.

A Ghanian citizen was convicted August 1 for performing baptisms in a rented sanatorium swimming pool, even though he claimed he was not trying to involve new members. A U.S. independent Baptist preacher was fined August 14th for holding a worship service in his home because he allegedly advertised it on the bulletin board of nearby apartment buildings.

Constitutional challenges to the new law are in the works, and one can still hope that the law will be struck down. The law clearly violates Russian constitutional protections of freedom of speech and religion, as well as Russia's international commitments to religious freedom and free speech.

Russian law and international norms all give latitude for laws that would protect the state from credible threats of violence, but by the banning simple sharing of beliefs, the Yarovaya law moves clearly into the core of protected religious speech and harms otherwise law-abiding citizens. Mikhail Fedotov, the chair of the Russian Presidential Council on Civil Society Development and Human Rights, has personally protested to Putin that the law would "create unjustified and excessive restrictions on the freedom of conscience of believers of all religions, and encroach upon the fundamental constitutional principle of non-interference by the state in the internal arrangements of religious associations."

Elizabeth A. Clark is Associate Director of the International Center for Law and Religion Studies at Brigham Young University. Professor Clark has written extensively and edited several books on comparative and US law and religion issues. In her work with the Center, she has taken part in drafting commentaries and legal analyses of pending legislation and developments affecting religious freedom around the world and has written amicus briefs on religious freedom issues for the US Supreme Court. Professor Clark has taught Professional Responsibility and co-taught classes on Comparative Law, Comparative Constitutional Law, International Human Rights, and European Union law at the J. Reuben Clark School of Law at Brigham Young University. Professor Clark has also testified before the US Congress on religious freedom issues.

https://www.religiousfreedominstitute.org/cornerstone/2016/8/30/russias-new-anti-missionary-law-in-context

*
CBN News reports on Russia's "Yarovaya" law, which restricts evangelistic and missionary activity in the country, and how Mission Eurasia and other believers in Russia are responding
https://www.youtube.com/watch?v=lC-zZN6pa_o