The predictions about  South Africa's state of electricity over the coming days, weeks and even years are pretty bleak… with no light (certainly not from Eskom!) at the end of the tunnel for at least five years.
A few months back it was reported – Eskom is running out of coal, and sourcing a compromised product with rocks in it that causes explosions in the pipes, energy analyst Ted Blom told newspapers.   During the same time he also reported Eskom is a Ponzi scheme – articles quoted.
ESKOM CAPTURED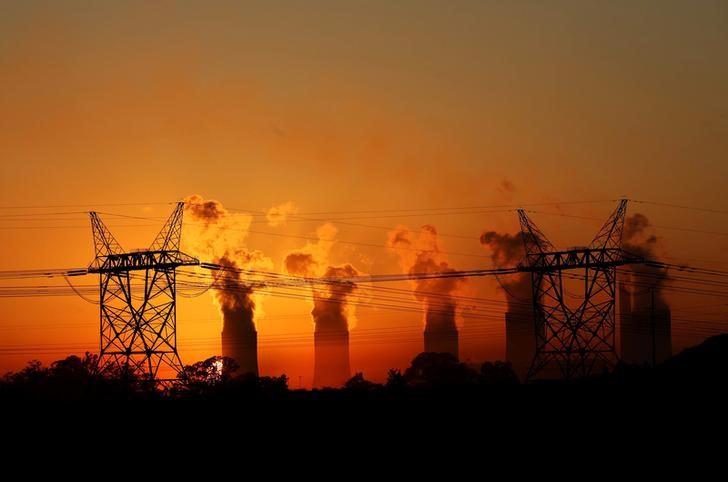 Video available:
https://www.sapeople.com/2018/12/03/experts-predict-dark-years-ahead-for-south-africa-with-eskom-failing/
Blom said in an Energy Expert Coalition (EECO) article last week: "This is just a massive Ponzi scheme waiting to collapse. All Eskom and government are doing is sucking consumers into increased tariffs which, in turn, are used to increase debts to lubricate ongoing corruption at Eskom."
The Times report revealed that experts say South Africans should prepare for "several years" of power cuts, and that the organisation's debt is likely to increase to R600-billion in the next three years
"Among the implications would be Moody's ratings agency downgrading SA to junk status, investment drying up and many small businesses closing," said the paper.
One economist, Mike Schüssler, labelled the situation "a nightmare for SA" and urged "we have to do something drastic. We are at the edge of a cliff."
Right now South Africans can do something by making their voices heard before midnight tonight!
Eskom has stated it is "entitled to a 90% increase" and has applied to increase South Africans' electricity costs for 2019. (According to EECO, the increase is 15% for direct Eskom customers while 17 to >20% for municipal customers. This increase will be per year, to 2022.)
According to the law, the National Energy Regulator, NERSA, has to first ask for input from the public.
***
Energy expert Ted Blom says after his exposè on the rot at Eskom, he has been receiving threatening messages against himself and his family – messages telling him to keep quiet as he is preventing the power utility from attracting investments.   While Eskom has implemented stage one loadshedding between midday and 10 pm on Thursday in areas in Gauteng, there are bigger concerns about what exactly is happening at the power utility.
Eskom has reported turnaround strategies along with changes in senior management and say things are getting better, but news of losses before tax of more than R11.2 billion in the current financial year is cause for great concern.
However, energy expert Ted Blom speaks to Xolani Gwala about what he believes is a grim situation, hence the threat to his life.
Eskom is just a massive Ponzi scheme waiting to collapse.

— Ted Bloom, Energy Expect
He says it is very difficult to call a Ponzi scheme ahead of time, but it is very easy with hindsight to see that we have been ripped off.
The bottom line here is that the consumers are being ripped off and they are going to be ripped off in the future.

— Ted Bloom, Energy Expect
He adds that consumers will continue to be ripped off by excessive and exorbitant price increases.
Eskom is asking for a 45% increase now, believe you me that 45% is just a drop in the ocean compared with they are going to come up with in a years time.

— Ted Blom, Energy Expect
He says consumers are getting sucked into higher tariffs which are unaffordable.
Blom also adds that he has been getting a lot of threats that he has been receiving because someone does not want him to speak of the rot in Eskom.
I have not reported the threats this time around but I have on previous occasions. These have all happened in the past 48 hours.

— Ted Blom, Energy Expect
I have had a couple of calls from numbers that are not listed, telling me to keep quiet and I am making it difficult for the organisation to make money and if I love my family I will keep quiet.

— Ted Blom, Energy Expect
He says he plans to report the threats to the police.
http://www.702.co.za/articles/329033/energy-expert-reveals-death-threats-after-eskom-expose