Daar word 'n ernstige beroep op ouers van die Laerskool te Schweizer Reneke gedoen om te kyk na hul menseregte wat geskend word, veral die van hul kinders, onderwyser en skool.  A serious appeal is made to the parents of Schweizer Reneke Primary School to look into their humanright violations.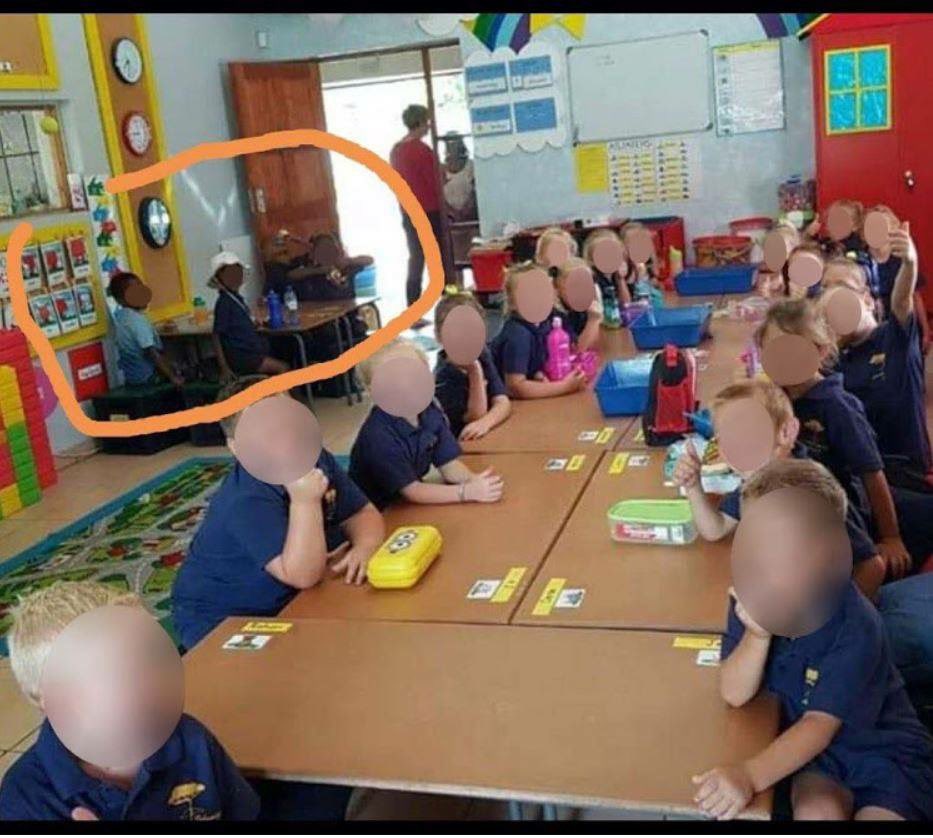 North West Education MEC Sello Lehari says the teacher of Laerskool Schweizer-Reneke where pupils were allegedly separated based on race, has been suspended.
***
Action has been taken against a teacher at the North West school accused of racism.The province's MEC for Education addressed protesters who gathered at the school this morning – who was busy eating and who understanding Afrikaans and English.  The Blacks do not understand Afrikaans, so why is that "racism" to teach them separately?  The interviewer focussed all the time on white white white….
***
SCHWEIZER-RENEKE – Laerskool Schweizer-Reneke's governing body says a picture showing about four black pupils seated separately at a desk from a larger group of white pupils at another desk, is not a reflection of the true character of the school.   Chairperson Jozeph du Plessis said in a statement that the photo is a reflection of a single moment in a classroom and was taken and sent to parents of their children's first day in Grade R.    "The governing body does not condone any distinction based on race," Du Plessis said.   "Learners from different backgrounds, including race, religion and language, are not merely accommodated but are fully integrated in all aspects of the school environment."   Earlier, North West Education MEC Sello Lehare visited the school.
He said the teacher at the centre of the incident has been suspended with immediate effect.   Du Plessis said the governing body will support the school's staff in aspects where it appears that integration is not taking place as it should.   "The governing body is committed to integration and to make a positive contribution to society.   "We will make sure that the necessary resources are available and that staff members have access to information and training."
***
The South African Human Rights Commission has voiced its unhappiness with an alleged racism incident at Laerskool Schweizer-Reneke. The commission says it wants to investigate the school. Commissioner, Andre Guam says its every South African's duty to root out racism.