Who is "Papa"   – As an executive board member of the Group and the chairman of Kgwerano Financial Services, Papa has extensive knowledge and experience in numerous facets.
Chief of Human Resources (HR)
Media Director in Public Affairs
Chairman of Kgwerano

….. A new dawn with Ramaposa ….
**
His interest in systems, organisational and corporate talent architecture development was driven by both his theoretical and practical-based studies. Having qualified with a BA and a National Diploma in Human Resource Management, he went on to complete the Management Advancement Programme (MAP) at the University of Witwatersrand.
Papa was first employed by the BOSASA Group in 2001 and has since moved on to creating a favourable impression within the various companies, including BOSASA IFM. He has earned respect amongst colleagues due to his successful and appealing business approaches, as well as his positive attitude. Believing in employee satisfaction, he has uniquely refined the HR Department and processes by enabling policy design, recruitment, management and career path development of over 6000 personnel nationwide. His pragmatism allows him to convert business strategy into operational and employee development plans.
Furthermore, Papa has been aggressively engaged with BOSASA's online reputation management and the driving of its marketing tactic from something stationary and offline to a dynamic online brand. He actively supports the eKayaMedia team and leads them in developing the company's website and online content management systems. As a direct result of his leadership skills and innovative approaches, the interest from new visitors in the BOSASA Group's website has increased.
As a new-age thinker in customer relationship management, Papa believes in developing organisational models that aim to achieve competitive advantage through speed, volume and schedule. By applying this philosophy to BOSASA IFM, his vision is to pre-empt needs, exceed expectations and provide rapid and successful turn-around times pertaining to clients.
Papa aims to further the Group's influence within South Africa by serving as its voice in all aspects of communication, as well as by building strategic alliances. Through these relationships with public and private sectors, we become equipped with knowledge to better understand client needs and to develop approaches pertaining to enhanced service offerings.
Additionally, Papa never fails to abide by the BOSASA IFM values and continuously ensures that his own objectives and strategies run parallel to those of the organisation. It is as a result of his commitment and unrelenting dedication that Papa Leshabane is regarded as a respected and prominent figure within the Group.
http://www.bosasaifm.com/papa-leshabane
*
A new dawn with Ramaposa
**
Bosasa spokesman Papa Leshabane in CEO Gavin Watson's vault in this image showing bags of cash  in his left hand, mobile phone  in right hand. #StateCaptureInquiry #AngeloAgrizzi has set out 6 steps of how bribes were paid.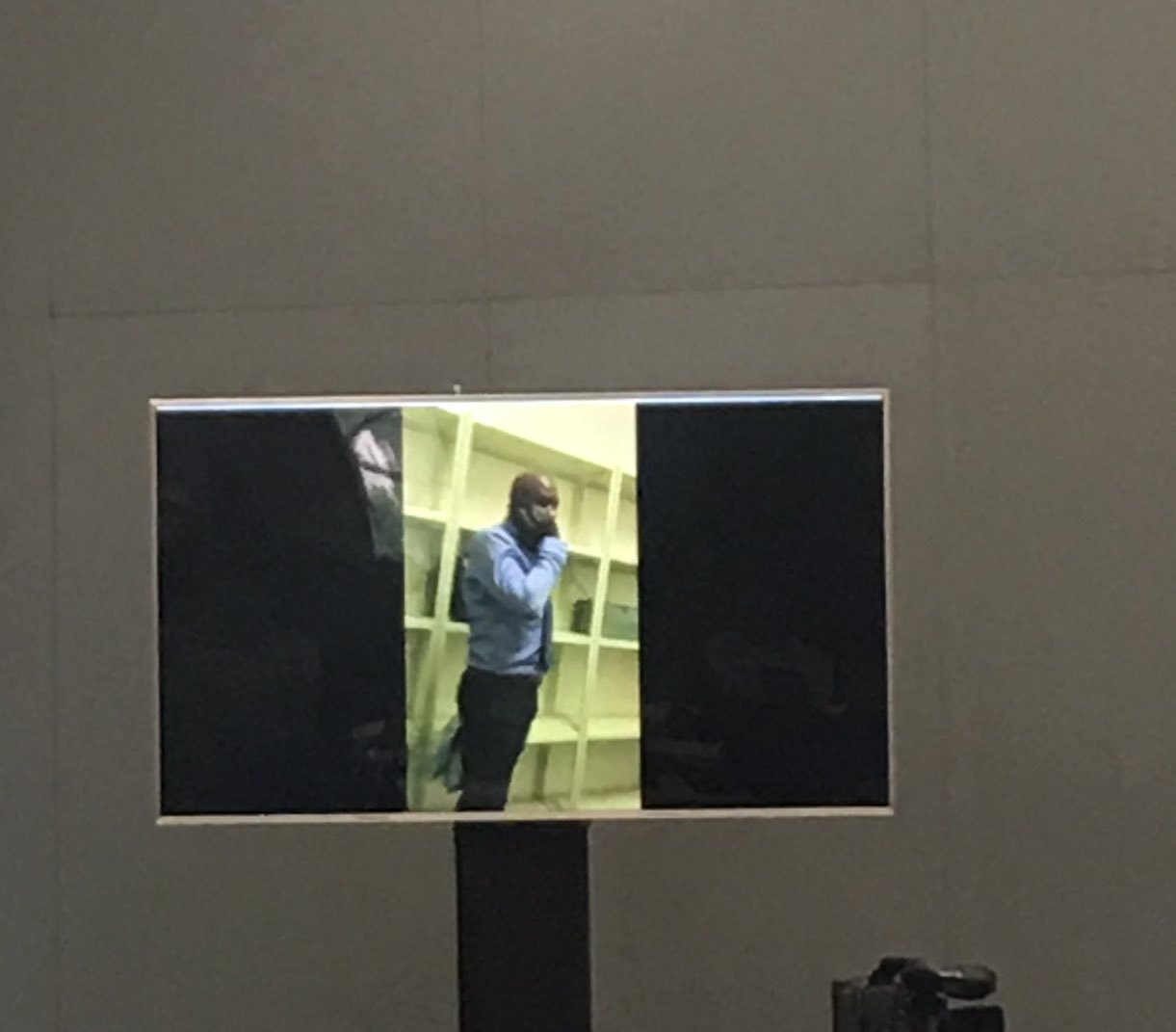 @GoodwillButhel   Replying to @ferialhaffajee