This issue has absolutely nothing to do with Indians but the whole entire community of Lenasia South, which consists of all colours being, black, coloured and Indians. This is just so sad that Indians are now being portrayed as racist and violent people whilst that's not the case.
CITIZENS DEMAND:   THAT MUST BE THE WHOLE OF SOUTH AFRICA TOO – NO SHACKS AND NO INVASIONS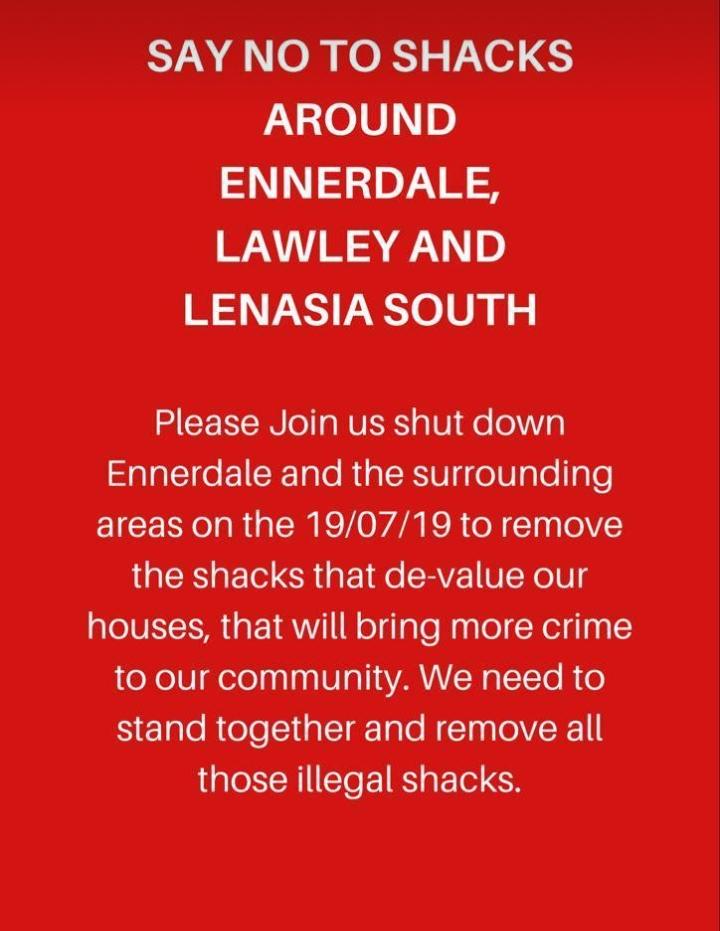 Different invasions are allowed at different places (conveniently) to provoke chaos and revolution in the country – those protesters closed down most of the streets or access roads to diferent areas.    It is not in Lenasia South only.
The one citizen in the area asked why must she, the tax payers pay and others get all services for free – stealing on a daily basis.
People in Soweto must also pay their rates and taxes like others do.
On various times those municipalities or Eskom allowed it that people get electricity and houses or shacks (invasions – land) for free.
Nothing is for free today.   If you go to a shop to buy food, shoes or clothes, it is not free.
How many protesters  are  immigrants and really citizens that demand everything for free.   Immigrants do have home towns and countries of their own, but they invade all open spaces as theirs.
Johannesburg's executive mayor, Herman Mashaba, has called on the South African Police Service (SAPS) to intervene in violent protests related to illegal land occupations in Lenasia and surrounds.
"Tensions in the area are escalating to the point where it is only a matter of time until someone is seriously hurt or killed," said Mashaba on Monday.
He said that while he was "fully sympathetic" to those who had endured the legacy of landlessness and homelessness in the city, illegal land occupations and threatening the safety of people and property would not be accepted.
"Residents within the area are reporting armed groups of land occupiers firing on the homes of residents in the affected areas, with the sounds of gunshots being heard throughout last night," said Mashaba.
"The situation is such that the Johannesburg Metropolitan Police Department, with its comparatively limited public order policing resources, cannot handle the situation alone and requires the full and most decisive intervention of the SAPS," said Mashaba.
***
"Land invasions are getting out of hand at the moment. We are surrounded by informal settlements, this is not stopping and is causing havoc. The crime rate has gone up, infrastructure can't keep up. How do we live in this area when it is government that is causing this havoc."
https://twitter.com/EWNTraffic/status/1152096910976704512
The Joburg Metro Police's Xolani Fihla said officers have been deployed to monitor the protests.
"Zakariyya Park is in total shutdown; roads are closed with burning tyres and bricks. There about 70 community members closing off the road; so, motorists are advised to avoid the road and use alternative roads."
***
On Friday, residents blocked roads leading into parts of Ennerdale, Zakariyya Park and Lenasia South as they protested against the occupation of land in the area.
On Saturday, police had to fire rubber bullets to disperse land occupiers in Lenasia, while other residents marched calling for an end to land occupations.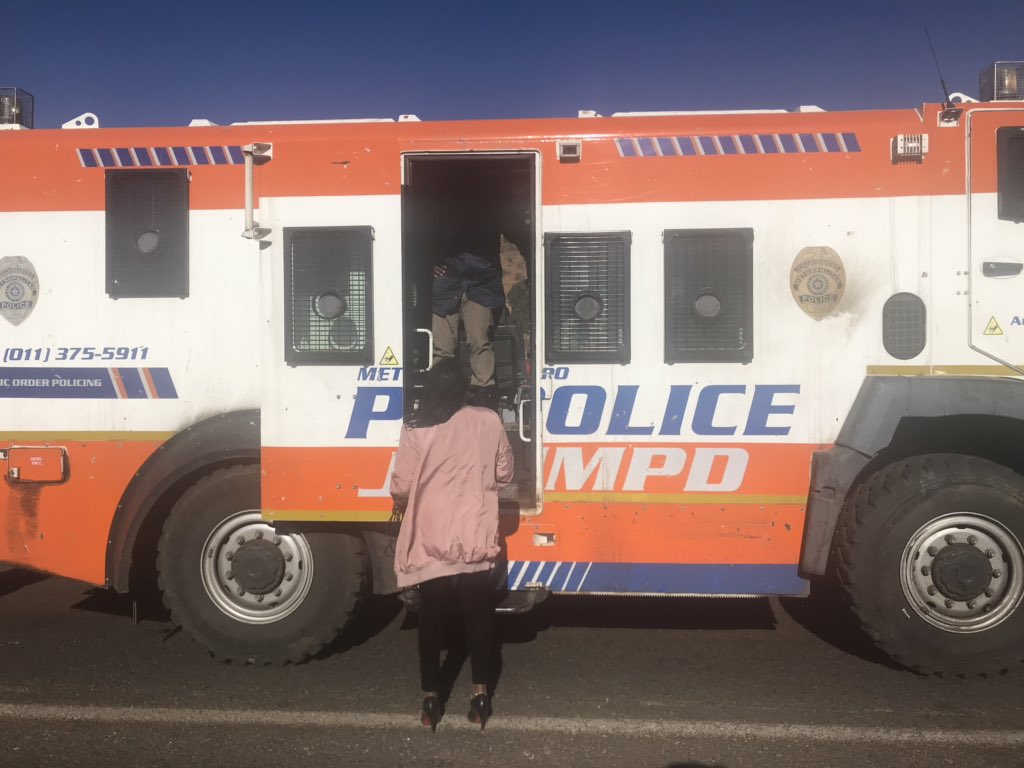 *
** **
SA: Land invasions – Grond besettings
Landgrabs – grondgrype : Rust Ter Vaal in Vereeniging