The Tsodilo Hills are still a sacred place for the local San people, who call them the "Mountains of the Gods" and the "Rock that Whispers".    The San people – known as Basarwa or Bushmen in Botswana – are know to be Southern Africa's indigenous population. San guides who lead archaeologists to the Tsodilo Hills must first check with their deity to ascertain whether they are welcome there.


*
It was a major archaeological find five years ago that made it possible for Sheila Coulson to date the finds in this little cave in Botswana. Up until the turn of the century, archaeologists believed that human civilisation developed in Europe after our ancestors migrated from Africa. This theory was crushed by archaeologist Christopher Henshilwood, when he published his find of traces from a Middle Stone Age dwelling in the Blombos Cave in Southern Cape, South Africa.
The python is still one of the San people's most important sacred animals. According to their creation myth, mankind descended from the python and the ancient, arid streambeds around the hills are said to have been created by the python as it circled the hills in its ceaseless search for water.
Wondering what the cave had been used for and how long people had been going there, the archaeologist team decided to dig a test pit directly in front of the python stone. At the bottom of the pit, they found many stones that had been used to make the indentations. Together with these tools, some of which were more than 70,000 years old, they found a piece of the wall that had fallen off during the work.
In the course of their excavation, the Norwegian-Batswana team found more than 13,000 artefacts. "All of the objects were spearheads and articles that could be connected with ritual use, as well as tools used in carving the stone," the team concluded. They found nothing indicating another use of the cave.
http://www.afrol.com/articles/23093
*
In the cave, we find only the San people's three most important animals: the python, the elephant, and the giraffe.
Sheila Coulson also noticed a secret chamber behind the python stone. Some areas of the entrance to this small chamber were worn smooth, indicating that many people had passed through it over the years.
"The shaman, who is still a very important person in San culture, could have kept himself hidden in that secret chamber. He would have had a good view of the inside of the cave while remaining hidden himself. When he spoke from his hiding place, it could have seemed as if the voice came from the snake itself. The shaman would have been able to control everything. It was perfect." The shaman could also have "disappeared" from the chamber by crawling out onto the hillside through a small shaft.
https://www.sciencedaily.com/releases/2006/11/061130081347.htm
*
At the site of the "Mountain of the God", the UNESCO listed Tsodilo Hills, are over 4500 rock paintings. It consists of a few main hills known as the Child Hill, Female Hill, and Male Hill. It is estimated that the first paintings are 24,000 years old.
*
The four massifs that form the Tsodilo, or "Sheer," Hills rise dramatically from the otherwise flat Kalahari. Believing the hills to be like a mausoleum for ancestral spirits, the people covered the hills with ancient rock art, which now testifies to the long and continuous habitation of the area. The San identify the hills as "Male Hill," "Female Hill" and "Child," according to their respective sizes; the fourth is the "First Wife" (the "Female Hill" being the male's second wife). At the top of the Male Hill, the most sacred spot for the San, deep impressions in the rock are regarded as where the first spirit knelt to pray after creating the earth.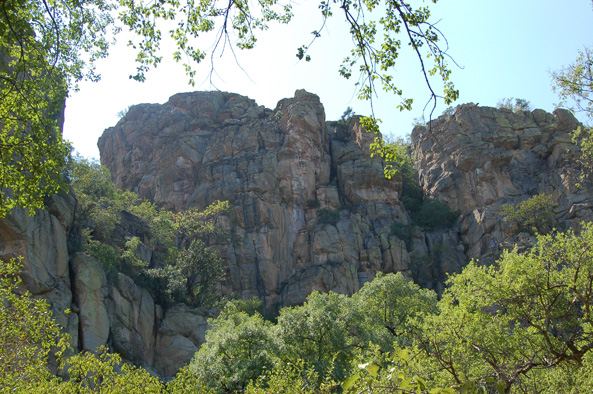 Among the 25 different groups of San existing today, half these live in the Republic of Botswana, a third in Namibia and the remaining in Angola or South Africa.
Although the San were the original caretakers of these lands, government interest in establishing conservation areas for tourism and exploiting mineral resources has resulted in further subjugation of San communities—leading to issues of economic dependency, loss of cultural traditions, alcoholism and malnutrition. As with many San groups in Botswana, the Ju/'hoansi struggle to balance economic development fostered by tourism revenue while retaining ties to cultural and spiritual traditions.
*
A key element of this issue is that many San consider themselves to be the indigenous or aboriginal peoples of southern Africa, while the governments of the region do not recognize them as indigenous. For example, the government of Botswana states that all citizens of the country are indigenous, and Namibia does not differentiate San from other groups. Instead, San in Botswana are categorized as Remote Area Dwellers—people who live outside of gazetted villages in remote parts of the country. In Namibia, San are seen as a historically disadvantaged population, so a special San Development Program was established in 2005 to address historical injustices, alleviate poverty, and empower the San and other groups.
Tsodilo Hills – Botswana
*
The Tsodilo Hills are made up of a number archaeological sites. Two of these sites, known as Divuyu and Nqoma, have evidence of Early Iron Age metal artifacts
https://en.wikipedia.org/wiki/Tsodilo
*
Die Tsodilo-heuwels (koppies) is steeds heilige plekke vir die plaaslike San-volk, wat hulle die "berge of heuwels van die gode" of die "rotse wat fluister" noem. Die San-volk – bekend as Basarwa of Boesmans in Botswana – is bekend as die inheemse bevolking van Suider-Afrika.
San-gidse wat argeoloë na die Tsodilo-heuwels lei, moet eers met hul godheid seker maak of hulle welkom is daar.
Op die terrein van die 'Berg van die God', die Tsodilo-heuwels wat deur die UNESCO gelys is, is meer as 4500 rotstekeninge te vind of geskets.
Volgens die artikels, word die San-volk se drie belangrikste diere: die luislang, die olifant en die kameelperd  in die grot aangetref.
http://www.botswana.co.za/africa_tsodilo_hills.html
The people of Hambukushu believe that their god, Nyambe, originally lowered their tribe and livestock to earth on the female hill. Their supporting evidence are hoof-prints clearly etched into a rock, high on the hill. A logical explanation could be that these could be ancient dinosaur tracks or merely erosion marks.
*
Die luislang is steeds een van die belangrikste heilige diere van die San-volk. Volgens hul skeppingsmite kom die mensdom van die luislang af en word daar gesê dat die ou, droë stroombeddens rondom die heuwels deur die luislang geskep is toe dit die heuwels omsirkel het in sy onophoudelike soeke na water.
Sheila Coulson, 'n navorser, het ook 'n geheime kamer agter die luislang opgemerk. Sommige dele van die ingang na hierdie klein kamer was glad, wat daarop dui dat baie mense deur die jare heen deurgeloop het.   As gelees word in verskeie artikels, word die afleiding gemaak dat daar groot byeenkomste gehou is.
Die vier massiewe heuwels / koppies wat die Tsodilo  vorm, vorm heel dramaties uit die andersins plat Kalahari. Omdat hulle glo dat die heuwels soos 'n mausoleum vir voorvadergeeste is, is die heuwels bedek met antieke rotskuns, wat nou getuig van die lang en deurlopende bewoning van die gebied.
Die San identifiseer die heuwels as, manlike, vroulike en 'n kind heuwel –  'Male Hill', 'Female Hill' en 'Child', volgens hul onderskeie groottes.    Die vierde een is die "First Wife" (die "Female Hill" is die man se tweede vrou).
Op die top van die Manlike heuwel, die heiligste plek vir die San, word diep indrukke in die rots beskou as die plek waar die eerste gees gekniel het om te bid nadat hy die aarde geskep het.  
*
Die woestyn strek oor verskillende lande en so is daar ook verskillende San-volke oral.
Khoi San


*

https://www.timeslive.co.za/sunday-times/lifestyle/2013-05-31-botswana-the-mystery-of-the-tsodilo-hills-/