Al die kaders van ANC werk nie net vir hulself nie, maar ook vir iemand anders wat die toutjies trek daar uit London uit en ook Soros kampe – daar is meer as een kampie of stoel waarop Soros sit.  Hy hits die radikale geweld aan en vanaf die ander stoel word al die inligting gemanipuleer na die burgers van SA (en ook opvreet vir soetkoek) sodat dit moet lyk of hy en sy kaders die ander "goedgesind" is.  Dit bestaan ongelukkig nie uit soet koek nie, as dit maar was.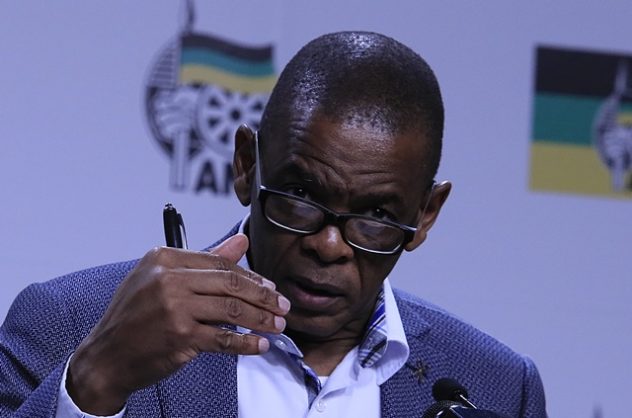 *
Noem enige bekende uit politici kring, almal skakel direk verband met George Soros en  sy ekonomiese vernietiging.     Wat was die Kubane se rol in Angola, daar is ook heelwat olie en diamante in daardie grondgebied nes daar nog meer minerale in Suid-Afrika te bespeur is, daarom al die radikale geweld  – in SA en ook die res van Afrika.  Magsposisies en kontrole.   Word vir dienste betaal vir die in magsposisies, maar nooit is daar enige dienste uitgevoer nie.
When a municipality do their annual audits, each and every council have a responsibility why they are sitting in the "chairs".   This is nothing less than the one kader is helping the other, the one washing the other hands".     Who was behind this kind of "agreements" – Magashule is not all by himself – he has some Gupta hands and top ANC ranks as well.     Where is the promises of Ramaphosa and his "taking care of corruption and crime in South Africa?

There were also more than one Minister involved here when you receive an annual audit of municipalities.

The Minister of Finances received the audits through the "province top leaders" – what has been done about this audits.   Where were the different Ministers of Local Government, Human Settlements, Public Works and on Provincial level, because this is ongoing for years now under the ANC leadership (under the "gupta leadership".

*

The Cuban engineers were welcomed with pomp and ceremony four years ago, but of the original 37, only three remain.   What happened to the payments since then and also the annual audits made by each municipality, and ministers involvements each year?   Did the ministers take the necessary actions against this corruption and fraud?   Who must replace the real "tax", 15% VAT and also the services?

It was reported by the Citizen that the so-called Free State province's Cuban Technical Advisers programme, which has cost the taxpayer more than R80 million since its inception by then premier Ace Magashule more than four years ago, has apparently collapsed, with only three of the 37 Cuban engineers still in the country.

Where did this money go, into what account – offshore perhaps?

Is that not interesting, now all of a sudden, the engineers, whose qualifications were not recognised in South Africa, were brought in to improve service delivery in May 2015.    What services, because there are no services and somebody received millions of money.

They were welcomed in South Africa with pomp and ceremony that cost R500,000 – how much were really spent and how much in private bank accounts?   In response to a Democratic Alliance legislature question, Free State MEC of public works, infrastructure and human settlements Motshidisi Koloi said the programme cost the Free State government R84.7 million. 

In terms of the agreement, municipalities in which the engineers were placed would have to each pay between R596,000 and R670,890 annually and provide a free annual return flight to Cuba, transport within South Africa, fully furnished housing, 24-hour armed response security and cellular telephone contracts.

In her reply to Leona Kleynhans, DA member of the Free State provincial legislature Koloi said that, so far, the engineers have cost taxpayers R54.7 million in salaries; R6.4 million for air tickets; R15 million for accommodation; R5 million for vehicles from the government garage; R245,000 for English and Sotho language lessons; R64,800 for driving lessons; R2.4 million for travelling and subsistence, as well as R510,000 for the "welcoming function".

The Cubans were sent to the province as part of a "bilateral agreement" between Cuba and the Free State department of human settlements, following numerous visits to Cuba by Magashule.

According to Kleynhans, since Magashule's departure, there were only three of the Cuban technical advisers remaining.     Complaints were received from their Cubans about  lack of actual work for them,  incompetence in the municipalities and receiving only R8,000 of the R50,000 per month promises.    It appeared the lion's share of their salaries were paid to the Cuban government and it has been alleged politicians and officials of the provincial government could also have benefited from "this ideologically motivated agreement".

It is also believed this four-year experiment could amount to money laundering to get money out of municipalities and into the coffers of a foreign government.   What about the TAX and 15% VAT to government on all "tenders" and "work done"?  How many of those municipalities were totally stripped of their services by this "agreements".

Senne Bogatsu of the Free State provincial department of human settlement said salaries were paid directly to the engineers and the department was "not aware of any money laundering activities".

She confirmed there were only three engineers left, saying others left due to personal reasons before their contracts expired.

Bogatsu said the engineers "performed various engineering work such as inspection of houses that were being built to ascertain adherence to specifications and for quality assurance, project monitoring, structural integrity assessment and making recommendations, as well as designing housing plans."

The provincial government is no stranger to controversial foreign deals, with reports of Free State students studying abroad as part of the government's foreign bursary scheme allegedly begging in the streets of China and Belarus due to late payment of stipends.

In 2014, the Free State government sent 239 students to China as part of the scheme, but there was uproar from opposition parties, who queried the enrolment of the SA students in China as the institutions in question were apparently not accredited.

The implication was that the students doing technical programmes in China may not be accredited by the relevant statutory bodies such as the Health Professions Council of South Africa.

https://citizen.co.za/news/south-africa/2208987/magashules-controversial-cuban-engineer-scheme-collapses-r80m-later/
*
In this explosive book, investigative journalist Pieter-Louis Myburgh ventures deeper than ever before into Magashule's murky dealings, from his time as a struggle activist in the 1980s to his powerful rule as premier of the Free State province for nearly a decade, and his rise to one of the ANC's most influential positions.
Gangster state – Magashule
*
Several sources have confirmed that Ace Magashule attempted to undermine Cyril Ramaphosa this week, by going rogue with some picks for Parliament.     Ramaphosa thwarted Ace's plot to appoint Zuma loyalists including Bathabile Dlamini, Supra Mahumapelo, Faith Muthambi, and Mosebenzi Zwane to portfolio committees.
Magashule's plan was to get "his people" installed as the new portfolio committee chairs. These are the figures who get to help implement certain policies and conduct oversights across several different departments. The list of members he's said to have courted is enough to make Cyril Ramaphosa's blood run cold:
Supra Mahumapelo: His disastrous premiership in North West was littered by corruption allegations.
Faith Muthambi: Her time as communications minister was characterised by irregular appointments and salary hikes.
Mosebenzi Zwane: One of the key figures behind the Gupta / Vrede Dairy Farm shambles. Also maligned for his erratic approach to establish a "50% black ownership rule" for all mining companies in South Africa.
South Africa – Magashule's "coup" attempt
*
David Mahlobo was born on 14 January 1972 on a farm called Bergplaas, KwaNdwalaza, close to Piet Retief in current province of Mpumalanga in South Africa.    He is the son of Chief Mandlenkosi Mahlobo, Chief of the KwaMahlobo Traditional Community in Mpumalanga.

Mr Mahlobo is the Deputy Minister of Human Settlements, Water and Sanitation. He previously served as the Minister of both Energy and State Security. He holds a BSc Degree (Microbiology and Biochemistry) and a BSc Honours Degree (Biochemistry) from the University of Zululand. Amongst his many accolades, before assuming his current position, he was the Head of the Department of Co-operative Governance and Traditional Affairs. From 1995 to 1999, he was a member of the Faculty Board of Science and Agriculture from 1995 to 1999 and a Committee member of the Tutu Trust from 1998 to 1999. From 2002 to 2006 he was a Director of Transformation in the Department of Water Affairs and Forestry. Source: (gov.za)
>

2016 – The probe announced on Thursday was prompted by claims made by Guan Jiang Guang, a self-professed rhino horn trader, in an undercover  Al Jazeera documentary, that he was close to State Security Minister David Mahlobo.    "Cabinet noted the allegations in an Al Jazeera documentary against Minister of State Security, Mr David Mahlobo," Jeff Radebe, a senior adviser to President Jacob Zuma, told journalists.   Mahlobo this week denied all accusations of wrongdoing.   "I am not a friend of the guy, nor have I been ever to his home," he said in a statement. "My wife has no business relationship with the man or his employees.

"https://www.aljazeera.com/news/2016/11/africa-probes-david-mahlobo-links-rhino-smuggling-161117143028959.html
*
David Mahlobo, Ace Magashule en Jacob Zuma  in dieselfde kampies en maak skapies bymekaar – vir wie?   Waar beland al die sogenaamde "kommissies van ondersoeke" hierdie land as dit niemand vervolg vir wandade en terreur nie.   Numsa's leadership, including that of the powerful chief executive of its investment arm, Khandani Msibi, were also seen as sympathetic to the Zuma faction of the ANC.
David Mahlobo, Ace Magashule en Jacob Zuma