*
Germany as well as other countries from Europe and China, had no other choices or it is 'well planned' situations.    The country came first as well as their citizens and businesses.   They are making use of their old coal-fire power stations that is running again and they want enough coal for their winter months, etc.    The common reason is due to previous allegedly necessary repairs on the Nord Stream 1 pipeline, Gazprom had drastically reduced gas deliveries to Germany in July.   Other EU countries will follow Germany in the same way.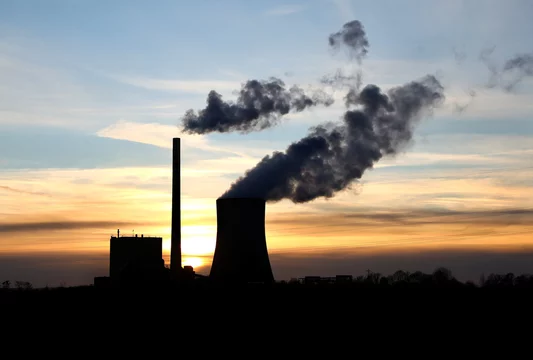 *
The German Economy Minister Robert Habeck urged their citizens not to panic about the prospect of gas shortages during the colder months. If households and industry reduce their usage by 15-20%, "then they will have a really good chance of getting through the winter.
According to Habeck, Norway and the Netherlands are providing additional gas supplies and new liquefied natural gas (LNG) terminals should be operational at the turn of the year.   It was mentioend that the Heyden plant in Petershagen, near Hanover in northern Germany, is scheduled to return into service from August 29 until the end of April, operator Uniper explained.  With a capacity of 875 megawatts, Heyden is one of the most powerful coal-fired power plants in Germany. It started operation in 1987.
Germany plans to phase out coal-fired power generation by 2038 at the latest. However, the war in Ukraine and the resulting disruptions to the energy market are causing some plants to be temporary reactivated.     Since July 14, a regulation has allowed coal-fired power plants from the so-called grid reserve to come fully back online to help the country save gas. Plants on the reserve only produce electricity when this is necessary to ensure grid stability.
At the beginning of August, the Mehrum plant in Hohenhameln, owned by the Czech energy group EPH, became the first coal-fired plan to return to service.    According to the German business newspaper Handelsblatt, the Essen-based company Steag had also announced that it intended to bring reserve coal-fired power plants back onto the market.    More coal-fired plants that had been placed in reserve are set to restart in the coming weeks in Germany and also in other countries. The government says this will allow gas storage facilities to be filled as Germany copes with reduced flows from Russia.
https://www.dw.com/en/germany-reactivates-coal-fired-power-plant-to-save-gas/a-62893497
*
Since its commissioning in 1987, the Heyden plant in Petershagen in the federal state of North Rhine-Westphalia has been "one of the most powerful power plants" in the country with a capacity of 875 megawatts.
https://www.telesurenglish.net/news/Germany-Reactivates-Second-Coal-Fired-Power-Plant-to-Save-Gas-20220829-0006.html
*
The other side of the coin looks different – in our country we already have thousands of mines with no rehabilitation on them.   That is actually another coin too.    Mines were most productive farms for food safety.
WHAT ABOUT THE 'WASTE AND CHEMICALS" ?  who is in charge?
*
The "Critical" side is a climate change film with a timely twist – instead of criticising everybody else, here's some greens examining their own credentials. It challenges a foundational principle for the green movement – being anti-nuclear – from within the movement itself. Offering a unique perspective on nuclear energy, Critical sets out the case for nuclear energy with green activists from around England and Finland speaking up for it.
We follow green party member Mark Yelland visiting various nuclear facilities and launching a unique campaign: Greens For Nuclear Energy.

The film features interviews with 2 highly respected experts in their respective fields:
• Prof. Kevin Anderson, Professor of Climate and Energy at the University of Manchester, on energy's relationship with the climate science
• Prof. Gerry Thomas, former chair of Molecular Pathology at Imperial College, and former Director of the Chernobyl Tissue Project, on the health impacts of nuclear accidents. Interviews with Green Party members in England and Finland are intertwined with Mark's nuclear tour: a high-level storage unit, a French nuclear waste recycling facility and an underground research laboratory for a deep geological waste repository.
This film reasons that it was perfectly understandable that the early green movement campaigned (and still campaigns) to ban nuclear weapons, but that by association, this has became intertwined with opposing nuclear energy. But – so the film argues – 'that was then, this is now', and that nuclear's ultra low carbon contribution is now essential to help avert a climate disaster.
*
*
FRANCE
And what about all the radio active waste?
*
Those nuclear power stations are older than in South Africa.
Hardly any country seems to love atomic energy more than France. It's the world champion of nuclear power, and generates around 75 per cent of its electricity in nuclear power plants. Warnings about potential risks tend to fall on deaf ears. In some cases, just getting involved in protests against nuclear involves its own risks. Jean-Paul Simon is a farmer from Cirfontaine, who ended up in court because he lent farming equipment to people protesting against nuclear power. The farmer's equipment was seized by authorities. Jean-Paul Simon is still waiting for its return.
The country's oldest power plant is in Fessenheim on the border to Germany. The Fessenheim plant has been involved in more 'incidents' than any other in France.
But residents seem largely untroubled. And apart from plans to distribute iodine pills and information leaflets that look pretty out-of-date, the city appears to be ill-prepared to cope in the event of a serious accident. How come France has such faith in nuclear power? This documentary takes viewers across the country and features both supporters and opponents. It takes a look at how in France children appear to be raised to take atomic for granted – nuclear power plants near the Loire river, for example, organize children's activities such as candle making in the shadow of the cooling towers.
*
*
*
RELATED
Duitsland steenkool kragstasies