Dit sal interessant wees om te weet hoeveel spookwerkers regdeur die land bestaan, op alle vlakke van regerings en ook by regering asook staatsinstellings.  Prasa het glo meer as 3000 spookwerkers.   Belastingbetalers moet net altyd bly opdok en vure doodslaan.   Hulle weet nie wat is 'n regering wat nie korrupsie bevat nie.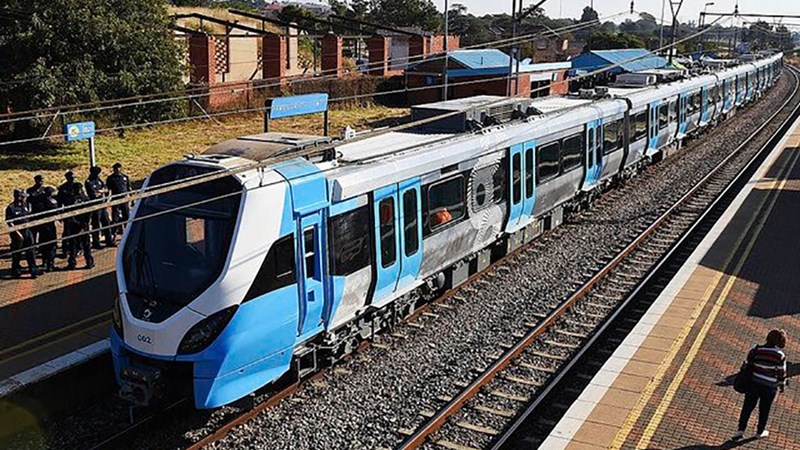 *
*
Transport Minister Fikile Mbalula said that the 3,000 ghost workers that have been found is part of ongoing process what Prasa called operation 'Ziveze'… and that operation has proven, by last year December 3,000 people who have been paid… and since December their salaries have been stopped.
"None of those people have come forward to claim that they've been stopped unfairly, meaning it's a system of corruption within human resources. Someone has orchestrated the scam to steal money from the organisation, that's how broken Prasa is… in a normal organisation you can't have one ghost worker, you have 3,000."
https://www.ofm.co.za/article/sa/314202/prasa-scammed-by-3-000-ghost-workers
*
Operation Ziveze exposes thousands of ghost workers at Praza
The new Passenger Rail Agency of South Africa (Prasa) board has revealed that around 3,000 ghost workers have been receiving full salary from the rail agency since 2020.   The board revealed the figure as part of a discussion about Operation Ziveze, meaning "show yourself", during a briefing with the media.
The Chairperson Leonard Ramatlakane said that when they first enquired about the workforce, they were told that the rail agency had about 17,000 employees.    During the operation, only 14,000 employees showed up with the necessary qualifications and confirmed their employment," Ramatlakane told the media.
A payment of a minimum of R10,000 per month for 3,000 ghost workers for 24 months amounts to R720 million.
When the new board was appointed in October 2020, they launched Operation Ziveze, which aimed to expose irregularities within the company.   It initially found that about 50 foreign nationals with fake IDs were employed by Prasa, but this is likely to be significantly lower than the actual number.   Board member Smanga Sethene said to this day they can't account for the 3,000 ghost employees.
"They didn't bring their qualifications to allow us to continue paying their salaries. Some of them used fake South African IDs to gain employment.    The board will continue to look into who the unaccounted employees are.  Who received the money?   Both Ramatlakane and Sethene said they also did a sample with the Department of Home Affairs, who confirmed at least 50 employees who were foreigners using fake South African IDs.
Prasa has been facing problems for years, with some of its senior managers accused of lying about their qualifications. On Monday the former Prasa head of engineering Daniel Mthimkhulu was convicted of fraud.
Operation Ziveze exposes thousands of ghost workers at Prasa
*
Transport Minister Fikile Mbalula has told public accounts watchdog SCOPA that PRASA had three thousand ghost workers by December 2021. He says this grand scam can only mean that there was corruption in the Human Resource Department. Mbalula was briefing SCOPA following oversight visits to PRASA in January and March. The committee will now present a report to the National Assembly on its oversight role.