Dis 'n feit – daar word wel begroot word vir paaie en herstel van paaie en daar word groot bedrae genoem in begrotingsvergaderings.   Waar word al hierdie bedrae dan gespandeer as dit nie op paaie is nie.   Hoekom moet die publiek dubbel betaal hiervoor,  vir iets waarvoor reeds begroot word?   Dit geld ook vir vlakke 2 en 3 regerings wat heelwat begroot vir infrastrukture.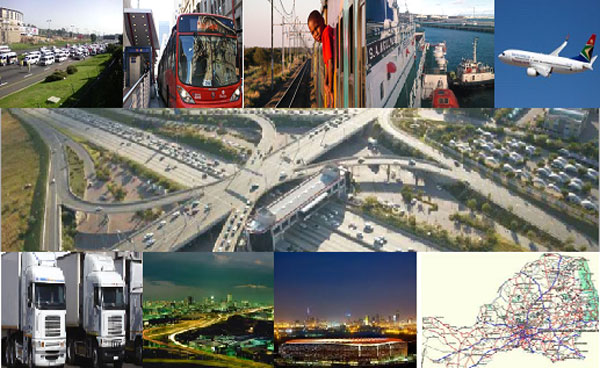 *
Probleme is daar wel en dis die radikale geweld wat op ons infrastrukture plaasvind, moet stopgesit word, aangesien dit groot skade berokken.   Waar is die polisie as daar brande plaasvind, hetsy spoor of padverbindings.
Regering moet al die radikale geweld op ALLE infrastruktuur stopsit, want hulle laat dit toe. Dis strooi dat treine en paaie vernietig word.   Dit geld ook vir openbare plekke en geboue soos skole.
Vrae ontstaan – waar kom die gat in die pad vandaan – dit val nie self in behalwe in geval van swak paaie en onderhoud, of ondergrondse myne?
GATE op paaie word veroorsaak deur die radikale geweld daarop.   Teer wat smelt.  Dit word ingebrand deur die brand van bande, wat anders?  Hoekom moet inwoners wat reeds bydraes maak met hul belasting aan regering en plaaslike owerhede, dubbeld opdok om paaie te laat herstel.  Nie net dit nie, voertuie word beskadig en ongelukke wat veroorsaak word, veroorsaak dat persone direk geraak word op alle vlakke.
Nog 'n vraag is – die groot vervoertrokke wat swaar minerale vervoer, hoeveel belastings betaal hulle?   Hoeveel belastings word deur die groter en swaar vervoer betaal, of taxi en busdienste?
*
23 February 2022 – Budget
*
23 February 2022
*
11 May 2021
*
In our 2021/22 budget, expenditure is expected to increase at an average annual rate of 8.1%, from R57.3 billion in 2020/21 to R72.5 billion in 2023/24. Although the substantial share of the department's expenditure is directed towards rail infrastructure, maintenance, operations and inventories, the balance of the budget is reserved for the South African National Roads Agency (SANRAL) for the upgrading and maintenance of the national road network; as well as provinces and municipalities for the construction, operations and maintenance of transport infrastructure and services.
To remain within government's ceiling for compensation of employees, spending on this item decreases at an average annual rate of 0.3%, from R536.8 million in 2020/21 to R531.5 million in 2023/24. Spending on goods and services is expected to increase at an average annual rate of 2.3% from R849 million in 2020/21 to R909.7 million in 2023/24.
The allocations to the Civil Aviation programme is expected to decrease at an average annual rate of 50.8%, from R2.7 billion in 2020/21 to R319.2 million in 2023/24 due to the capitalisation of Airports Company South Africa (ACSA), which needed support due to travel restrictions as a result of the COVID-19 pandemic in the 2020/21 financial year.
https://www.gov.za/speeches/minister-fikile-mbalula-transport-dept-budget-vote-202122-25-may-2021-0000
*
19 May 2021 Performance Plan meeting at Parliament SA
Regarding estimates of national expenditure, the Department said R248.3 million was reduced over the Medium Term Expenditure Framework (MTEF) from compensation of employees, to remain within government's expenditure ceiling for compensation of employees.
Estimates of National Expenditure
R248.3 million was reduced over the Medium Term Expenditure Framework (MTEF) from compensation of employees, to remain within government's expenditure ceiling for compensation of employees.  Spending on this item is set to decrease at an average annual rate of 0.3 percent, from R536.8 million in 2020/21 to R531.5 million in 2023/24.
*
When it comes to the maintenance of national roads, he asked what happens to these roads which go through cities and towns, for example the N2 which goes through Mthatha, Butterworth, or King William's Town. He asked if it is the responsibility of the municipality, government, or SANRAL; and asked what the Private Participation Framework (PPF) entails in the rail sector; specifically regarding civil aviation, refurbishment, and rehabilitation of airports. He said OR Tambo and Cape Town International were mentioned. In the 2019 presentation from Airports Company South Africa (ACSA), there were pictures and areas of airports which needed to be refurbished. In the current plans there is no mention of other airports, Port Elizabeth, East London, Bloemfontein, and others. He asked if it is because of budget cuts;  and asked when the National Land Transport Act (NLTA) is coming into effect.
The Chairperson said in Northern Cape, Sishen airport is not under the management of ACSA. He asked what role the Department plays, regarding what should and should not be managed by ACSA. It is a busy airport because it borders a manganese and iron ore belt under the Kakamas corridor. The state of the road between the Kalahari manganese field and Hotazel is quiet disheartening. He asked how the Department will intervene to assist the Province. In the partnership of the Province and the Mine Managers Forum (MMF), the route was said to be under construction and MMF contributed R289 million towards rehabilitating the road from Hotazel to Krusmanburg. It is one of the busiest intersections because of mining activities, and heavy trucks on the road transport manganese and iron ore from Black Rock, Hotazel either to Saldana Bay, Richards Bay, or Port Elizabeth.
Regarding public transport for rail and road users, he said maintenance of national and provincial road networks is critical in modernising passenger rail infrastructure. He asked how the sector is performing, how it is responding to its mandate around capable and ethical leadership, and compliance with legislation. He asked if the Department has sufficient internal control systems in place to monitor expenditure trends and performance of grants. It is important for accountability and oversight to be perfected. There were questions posed in the Zondo Commission, such as where Parliament or the Portfolio Committee was when this was happening. The Deputy Minister appeared before the Zondo Commission. What is important is what the Department is doing to mitigate the narratives which former CFO of PRASA raised, and that the Department is very consistent about. It is fundamental to show the ability of a Department, which is exercising oversight over entities. This is especially the case where negative issues were raised around the modus operandi of one of the entities. It only makes sense for the Department to reassure the Committee there will not be a recurrence of such issues.
Regarding national roads which pass through cities and towns, in some parts of the country it is more specific.
There are signboards which show where the mandate of the Department ends. An example is N12, where the national mandate ends a kilometer before Bloemhof. Ekurhuleni is under the municipality, and the roads have so many potholes. A kilometre after leaving town there is a signpost mandate and a good road. This is because municipalities and provinces do not hand over a portion of specific roads to the national, and this leads to breakdown in continuity. The Department respects other spheres of the government, and is now doing bypasses across cities, for example in Cape Town, Johannesburg, and Polokwane.
Private sector participation in rail will allow private companies to invest and operate freight and passengers in the rail environment. The Department began prioritising underserviced and underutilised branch lines. In some instances, where people must move from road to rail, the framework speaks to the rules around allowing private sector participation. The rail sector, Transnet, and PRASA agreed and identified five freight corridors which will be run and be administered by private providers. Hamanskraal and ThabaNchu were identified by the Department for an initial start in the passenger category.
Speaking on airports which are not mentioned in relation to the downside of COVID-19, the Department has revised the number of arrivals anticipated to go through the passenger handling facility. International Air Transport Association (IATA) study says it will take about three to five years to go back to the initial target. Building infrastructure ahead of time may be too costly for the Republic. The Department had to revise and concentrate on where there is evidence of potential growth. Some airports saw a huge decline in numbers because of the impact of COVID-19. This explains the downscale of the initial outlook for the upgrade of several airports.
There is going to be a taxi scrapping entity in five years. He said 60% of the entity will be owned by the taxi industry. He asked what the role of government will be regarding funding in the establishment of this entity, and who the 40% will be. There is a target of ten cities and districts in the Integrated Public Transport Network (IPTN). He asked for the explanation of the four additional cities and districts. There is a 100% compliance level, but he wanted to know what the baseline of the Gauteng Freeway Improvement (GFI) project is.
Regarding the taxi scrapping entity, 60% goes to the taxi industry and 40% goes to the private company which won the tender. Machinery and technology to scrap vehicles and deal with the administration was invested. This is part of an empowerment programme, agreed with the industry, about the value chain. It is impossible to have R40billion from the industry per year, yet the industry is not benefiting from it. This will in future empower the industry with enough capital for projects such as manufacturing, and fitting tyres, and fuel stations. It is one industry which is largely black owned and controlled. This goes hand in hand with the agreement to be formalised and professionalised to run better services for commuters. The current levels fluctuate between anything from 25% to 35%. The issue is legality. The Department is unable to promote 40% compliance because it would mean it is indirectly encouraging 60% of the population to commit crime. A 100% compliance rate is always recommended, because legally citizens must be encouraged to comply with the law.
https://pmg.org.za/committee-meeting/32959/
MANDATE:  The Constitution identifies the legislative responsibilities of the different spheres of government with regards to all modes of transport and associated infrastructure.   The Department of Transport is responsible for legislation and policies for rail, pipelines, roads, airports, harbours, and the intermodal operations of public transport and freight. As such, the department is responsible for conducting sector research, formulating legislation and policy to set the strategic direction of subsectors, assigning responsibilities to public entities, regulating through setting norms and standards, and monitoring implementation.
Expenditure is expected to increase at an average annual rate of 8.1 per cent, from R57.4 billion in 2020/21 to R72.5 billion in 2023/24.    With an allocation of R104.3 billion over the period ahead, the department's Road Transport programme facilitates activities related to the maintenance of South Africa's national and provincial road network.
A core focus over the MTEF period with regard to roads is the R573 (Moloto Road) development corridor, which is allocated R2.7 billion.  Transfers to fund reduced tariffs for the Gauteng freeway improvement project amount to R2 billion over the MTEF period, while 53.6 per cent (R34.8 billion) of allocations to the agency are to maintain the national network of non‐toll roads.
DOCUMENT:
Click to access Vote%2040%20Transport.pdf
*
BUDGET
The South African National Roads Agency (SANRAL) receives an additional R9.9
billion for maintaining the non-toll road network.