The Tahoe area has seen 212 inches of snow since the beginning of the December, the lab, based in Soda Springs, California, reported. That makes this month the third snowiest on record and the snowiest December ever, per tracking from the lab that started in 1970.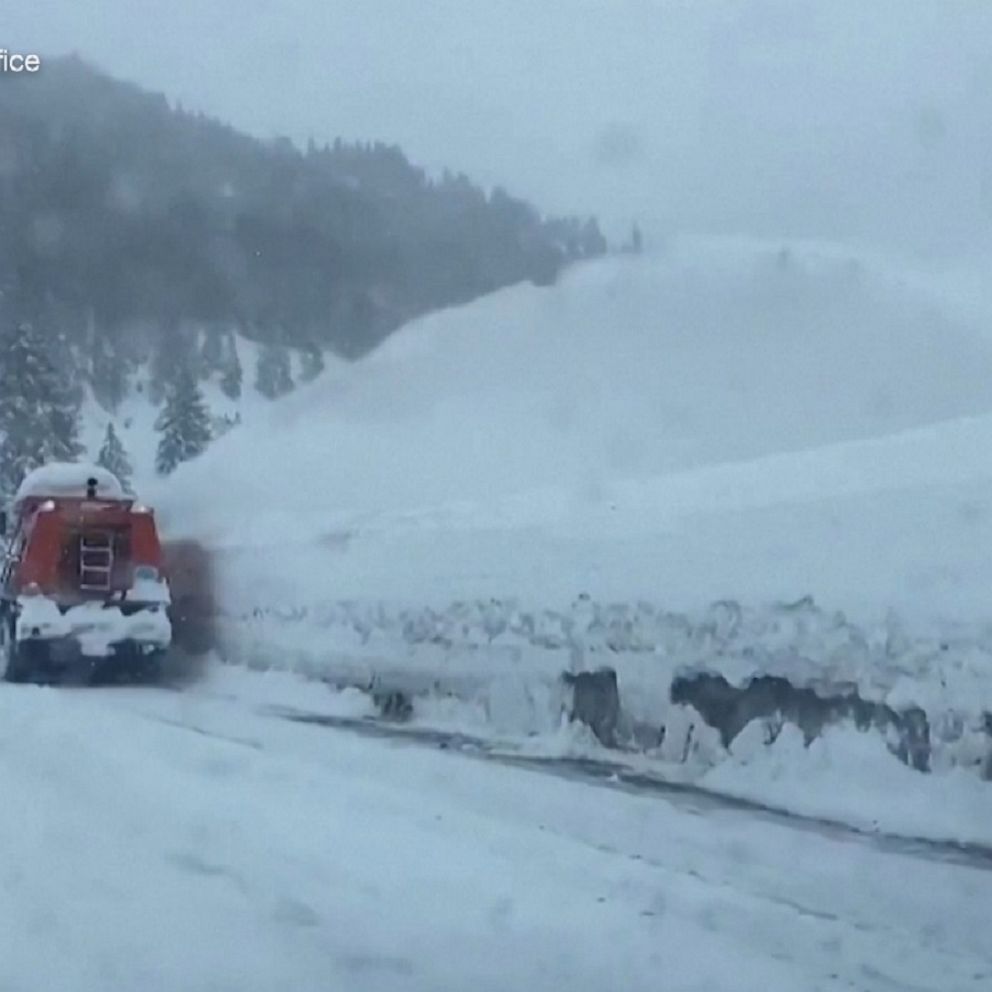 *
So far, 2021 has already seen 264 inches of snowfall, putting the region at 258% of its average for this point in the year and breaking the 51-year-old October through December snowfall record of 260 inches set in 1970.

https://abcnews.go.com/US/lake-tahoe-sees-16-feet-snow-december-crushing/story?id=81986675

*

30 December 2021

https://blog.palisadestahoe.com/weather/partly-sunny-with-snow-showers-possible/

Japan 2021
https://www.youtube.com/watch?v=r-gMOYwIEHQ

North Texas 2022

https://www.youtube.com/watch?v=PLVpEBkXvcc

*

Meteor showers occur when the Earth passes through the trail of dust that's usually left behind by a comet as it orbits the Sun. As the Earth moves along in its orbit, it intersects the comet's orbit and passes through the dusty debris. As a result, we see more shooting stars for the amount of time it takes to pass through the debris. In all, there are over 100 officially recognized showers, but only a handful are truly noteworthy.

LOOK OUT TO SEE THEM DURING 2022



https://www.highpointscientific.com/astronomy-hub/post/night-sky-news/meteor-showers-in-2022


*



South Africa – 3.4 – 84 km SW of Carletonville
https://www.emsc-csem.org/Earthquake/earthquake.php?id=1094133


*

A magnitude 6 earthquake struck off the coast of Tonga on Sunday, the European Mediterranean Seismological Centre (EMSC) said.
https://www.reuters.com/world/asia-pacific/earthquake-magnitude-6-strikes-tonga-emsc-2022-02-06/
*

Various earthquakes report: February 2022
https://www.volcanodiscovery.com/earthquake/news/171919/World-Earthquake-Report-for-Friday-4-February-2022.html

Earthquakes – 2021
Alaska 8.2
https://www.volcanodiscovery.com/largest-recent-by-country/earthquakes/archive/2021.html


Batsirai cyclone – Madagascar

https://www.youtube.com/watch?v=xGZtuDVNdTo

*

EARTHQUAKES

Earthquakes are the result of sudden movement along faults within the Earth. The movement releases stored-up 'elastic strain' energy in the form of seismic waves, which propagate through the Earth and cause the ground surface to shake.

Earthquakes of magnitude 10 or larger cannot happen. The magnitude of an earthquake is related to the length of the fault on which it occurs. The largest earthquake ever recorded was a magnitude 9.5 on May 22, 1960 in Chile on a fault that is almost 1,000 miles long…a "megaquake" in its own right.

https://www.usgs.gov/faqs/can-megaquakes-really-happen-magnitude-10-or-larger

Causes of earthquakes
Induced Earthquakes. Induced quakes are caused by human activity, like tunnel construction, filling reservoirs and implementing geothermal or fracking projects.
Volcanic Earthquakes. Volcanic quakes are associated with active volcanism. …
Collapse Earthquakes.


5 February 2022. An earthquake of magnitude 6.0 hit Port-aux-Francais in the French Southern and Antarctic Lands in the early hours. https://www.indiatoday.in/world/story/earthquake-east-of-port-aux-francais-antartica-casualty-1909019-2022-02-05

*

FROM THE SKY – STRANGE RAINS

https://www.youtube.com/watch?v=oT3L79sf5HA