Dozens of protestors and terrorists have been killed during the protests. It was stated that Eswatini's security forces have been notorious for their brutality against journalists, trade unionists, students and other pro-democracy activists. The attempts to silence journalists and activists are aimed, among other things, at trying to prevent the scale of the suffering of the people of Eswatini from being conveyed to people outside the country. Is this a military state and who is in control.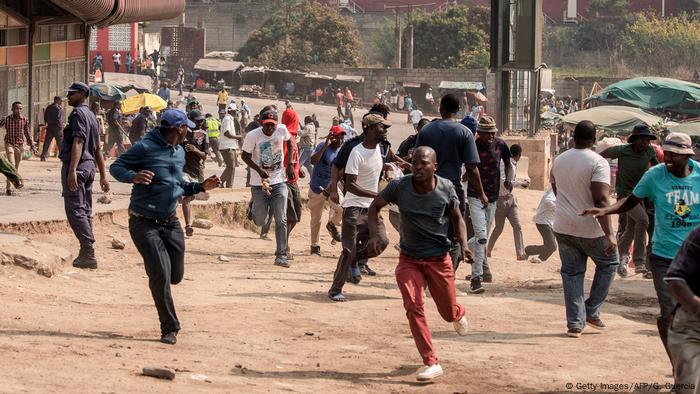 *

Regdeur die gebied word daar tydens optogte geen afstande gehandhaaf nie, verseker is daar ook protokol in plek, wat nie nagekom word nie (as gevolg van die virus). Waar het alles begin? En dit is identies dan Suid-Afrika sedert 1994, want wie stel almal aan – lees die "sogenaamde 'kommunistiese' grondwet". Aanstellings is identies in die buurstaat.. Asof dit nou beter gaan in Suid-Afrika. Eswatini word deur die "koning" beheer, en heelwat op die grond soek 'n demokrasie. Ongelukkig kan Suid-Afrika sedert 1994 nie spog met 'n geslaagde demokratiese land en regering nie, want hier is nog meer korrupsie aan die gang. Die goue vraag is, hoeveel immigrante, veral onwettiges is in hierdie land en betrokke by die spul oproer?

*
In a rare rebuke, South Africa's ruling African National Congress (ANC) has criticised the government for violence against demonstrators. "The use of security forces to quell political dissent and the failure to address legitimate civilian concerns complicates the conflict and adds fuel to the fire," said the ANC's head of international relations, Lindiwe Zulu.
The protest movement began in May when students and teachers rallied in anger at the alleged killing by the police of Thabani Nkomonye, a law student at the University of Eswatini. The authorities opened an investigation into Nkomonye's death, but the protests escalated in late June when youths took to the streets demanding democratic reforms in a country where the king boasts of many lavish palaces while his people suffer.
Such protests are a rare occurrence in Eswatini, where the king appoints ministers and controls parliament, says Human Rights Watch, stressing that political parties have officially been banned since 1973.

*

In this edition, the army has been deployed in Eswatini after days of demonstrations against King Mswati. The opposition claims 40 people have been killed in the crackdown. Also, in Senegal, a new law on terrorism voted in last week has sparked clashes. Our correspondents meet opposition figures fighting the bill. And, the legendary traffic jams of the Conakry have gotten worse since motorcycle taxis were banned. We follow public transport users struggling with the hold-ups.

https://youtu.be/QFyxyphCU70

*
Led by Eswatini's youth, the protest movement has now broadened to include an array of demands, from the introduction of multi-party democracy to improved economic prospects and an end to brutal crackdowns. In an interview with news site Voice of Africa, the head of Eswatini's national teachers' association, Sikelela Dlamini, said it was "perfectly legal for citizens to demand the end of police brutality and better living conditions from the government".

https://www.france24.com/en/africa/20210702-africa-s-last-absolute-monarch-faces-push-for-democracy-as-unrest-rocks-eswatini
*


The landlocked and impoverished kingdom of Eswatini, formerly known as Swaziland, has been rocked by days of violent clashes between security forces and demonstrators calling for democratic reforms. Amid the mounting unrest, the government has denied reports that King Mswati III fled the violence to neighbouring South Africa.
Mswati III, Eswatini's longtime ruler known for his extravagant lifestyle, is facing some of the biggest protests of his 35-year reign – but his whereabouts are in dispute. His opponents claim the king slipped out of the country on board his private jet on Monday as protests took a violent turn. Their claims have not been verified, but the swirling rumours have prompted Eswatini officials to issue a statement denying the "false media reports" and appealing for calm.


https://www.france24.com/en/africa/20210702-africa-s-last-absolute-monarch-faces-push-for-democracy-as-unrest-rocks-eswatini

Shootings and lootings in Eswatini

(BUT WHERE ARE THE DEAD BODIES?)

Some explanations – not shooting civilians. Shooting hooligans and rioters who are breaking in and stealing goods from businesses. To march and demand for ones rights is one thing. To steal is another.
https://twitter.com/SwaziNews/status/1410174899704975362


In the houses
https://twitter.com/magwegwe22/status/1410187506671407108


*

King Mswati III of Eswatini had a bad bout of Covid as the pandemic's second wave swept through his kingdom early this year. Rumours about his health swirled while he lay in hospital. He was tested positive during the year.

https://www.businesslive.co.za/fm/features/africa/2021-07-08-eswatini-farce-and-the-furious/
*

5 July 2021 – A group of protesters blocked the Jeppes Reef and Oshoek Border Posts between Mpumalanga and eSwatini this morning. NEHAWU, COSATU, and EFF members are protesting in solidarity with the people of the Kingdom of eSwatini. The protesters are criticizing the presence of SADC in eSwatini, claiming that it won't bring about changes or action. The SADC Organ on Politics, Defence and Security (Troika) is in the country, meeting with government and pro-democracy groups to find a lasting solution.
https://www.youtube.com/watch?v=IbT2JbrdSZ0


*

Sanef is concerned about the safety of journalists and media workers used as weapons to silence critical journalism covering unrests in Eswatini. They believed that SADC governments should show a stronger political will to protect journalists and independent journalism from preventing the deterioration of media freedom in the region.
They call on SADC leaders to embrace the principles of free access to information. They pointed the leaders to the letter we co-signed with key media partners including the Media Institute of Southern Africa (MISA), the Committee to Protect Journalists (CPJ) and the International Federation of Journalists (IFJ), calling for media freedom to be upheld and journalists to be protected.

https://www.news24.com/news24/southafrica/news/eswatini-turmoil-sanef-pleads-with-ramaphosa-to-mobilise-sadc-leaders-following-attack-on-journalists-20210706

What happened?
Siphofaneni is a town that exemplifies Eswatini's potential, and malaise.
Situated on the Usuthu river, it is the centre of a sugar-cane hub en route to Durban. It has game parks, and the country's only coal mine. It is also the site of high unemployment, particularly among young people. Last month, frustration in this small, impoverished town ignited some of the largest protests Africa's last absolute monarchy has ever seen.
https://www.news24.com/news24/africa/news/was-this-the-moment-that-ignited-eswatinis-deadly-protests-20210707

https://www.news24.com/news24/africa/news/27-dead-5-000-jobs-lost-during-eswatini-protests-govt-20210707